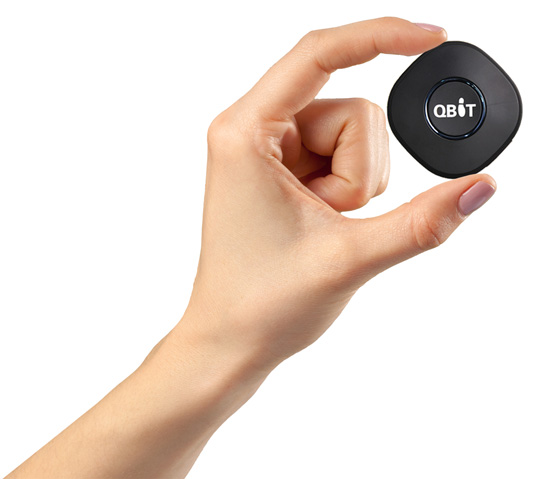 How Small Can GPS Tracking Devices Be?
When one thinks of GPS Trackers, we immediately associate them with either the high tech
devices one sees depicted on TV and in the movies, or the systems used for navigation in cars.
Few people, if any, are aware of the existence of Personal GPS Trackers that can be used for kids,
senior citizens and even pets. So when awareness is created about GPS trackers for personal use,
it is important to simultaneously create awareness about the various options available for the
consumers.
At XBoom, we hold a variety of GPS Trackers for various purposes. From bigger, highly durable
models that come equipped with the ability to remotely disable vehicle engines, to accurate
trackers embedded inside a trendy necklace, we have curated an exhaustive range of options for
the discerning customer.
SO, HOW SMALL CAN GPS TRACKERS ACTUALLY BE?
There are a number of mini GPS Trackers in the market today. The small and compact size of these GPS Trackers have made these little spies rock the market. Some of these Trackers can weigh as less as 2 grams.  They are in high demand because of its light weight and mobile-friendly features.
But GPS trackers need not be that small to be effectively concealed in your everyday wearables.
In our Wireless Mini Tracker collection, we have GPS Trackers embedded in everything from
jewellery to watches, and even ID cards. Many of these products were specially developed with
the safety of children in mind, and we have equipped many of our models with SOS alert
systems, audio surveillance facilities, and geofence alert systems that immediately send a
notification on a mobile app of the product, having breached a certain geographic perimeter.
We've also found that these gadgets are highly useful for use by senior citizens and in their care.
Take for example, a situation where an elderly relative is suffering from a common
memory loss condition such as Alzheimer's disease. Often times, we hear stories of these
patients leaving the house unnoticed and in an altered state of mind, who then get lost, leaving
their caretakers worried. Their extreme vulnerability not only makes it very difficult for them to
return to safety, it also makes them prime targets for predators looking to take advantage of their
situation. In cases like this, even if the patient by themselves may not be able to reach out for
help, use of GPS trackers would greatly help their caretakers reach them in time.
Products like our Q-bit Micro GPS tracker or Smart Watch with GPS tracker or Strata Mini GPS
tracker are not only equipped with real time location tracking and SOS alert systems, they are
also fitted with two way calling facilities. All three products are small enough to be worn every
day, and are extremely easy to use.
Our Product Recommendation!
If you are in the market for a safety device for a child not yet old enough to bear the
responsibility of a mobile phone, or an elderly relative who cannot use a mobile phone
effectively in their time of need, look no further than our Smart Watch with GPS tracker
(pictured below).
This GPS Watch is trendy and is available in a variety of attractive colours.
The watch supports a micro SIM card that allows two-way calling of up to 10 numbers, SOS emergency
calling, and even voice chat through the supporting application.
For discerning the user more, the watch also comes equipped with a pedometer and a fitness
tracker for your combined fitness needs!
The watch is waterproof, made of environmentally friendly material, and emits lower radiation
than popular competitor products. It even supports playing certain games!
This watch is also a viable option for senior citizen users, as it sends an alarm when removed.
Plus, the GPS tracker comes embedded with dual mode positioning which provides you with
twice the accuracy in pinpointing the wearer's location.
Your family's safety is also our priority, and we aim to ensure that you are able to purchase the
best quality products at an affordable rate online for doorstep delivery to your address of choice.