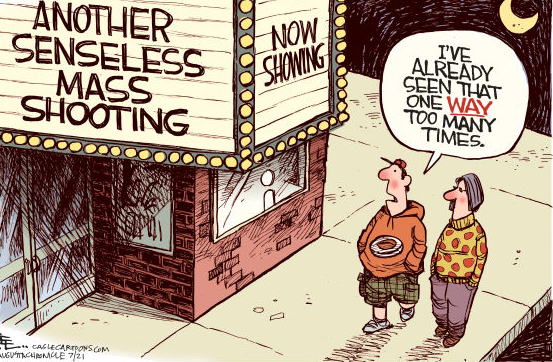 MASS SHOOTING IN NEW ZEALAND – WHERE WE STAND.
The most recent and devastating incident of New Zealand mass shooting, mass killing that took place in Christchurch, New Zealand is a burning example of the game of savagery along with many similar incidences.
One can never reason with the motive that drives these perpetrators to take such drastic measures.
The New Zealand Terror attack was executed at two Mosques namely Al Noor Mosque and Linwood Mosque, by an Australian man named Brenton Tarrant.
The accused perpetrator, Brenton Tarrant, went on a killing spree on the 16th of March, 2019, opening fire at everyone praying in the above mentioned Mosques that Friday. The massive conscienceless shooting has taken the lives of more than 50 people, including children and has left more than 50 severely injured in that New Zealand mass shooting.
Brenton Tarrant, not only took the lives of these innocent people but also went live on Facebook, recording a video of his heinous act, making millions of people watch the disturbing scene.
According to news reports, Facebook had to put down more than 2.5 million videos of the incident which had gone viral within 24 hours of the incident.
A 74 page manifesto was posted online before the attacks by Brenton Tarrant, illuminating his Anti-immigrant and Anti-Muslim thoughts. It is clear through his views that he is an extremist and has signs of negative narcissism which is common among terrorists.
He is now facing trial for murder.
Are we safe from mass shootings in India?
India, doesn't have many cases of internal mass shooting compared to other western countries, due to many reasons, including stringent gun laws.
However, India has seen and lost many, to the unwanted and hateful bomb blasts and mass shootings carried on by Lashkar-e-Taiba and other such terrorist groups.
One of the many devastating and unforgettable incidents is that of the 2008 Mumbai attacks, which killed and injured more than 400 people. This incident still haunts every citizen and the families that lost their loved ones during the attack.
The Chhatrapati Shivaji Maharaj Terminus (CSMT), was one of the planned locations, which was attacked by two gunmen, Ismail Khan and Ajmal Kasab. The two men opened fire, and killed 58 people, injuring 104 others. The massacre went on for more than 1 hour.
United States of America :
Likewise, the United States have also faced their fair share of mass shooting, in fact, the most, out of all the countries in the world.
Recalling one of the most recent incidents where, on February 14, 2018, a former student of Marjory Stoneman Douglas High School in Parkland, Florida, unleashed a hail of gunfire, killing at least 17 adults and children.
Another incident which occurred in Las Vegas on October 1, 2017, where a 64-year-old Stephen Paddock of Mesquite, Nevada, opened gunfire on a crowd of 22,000 concertgoers from the 32nd floor of the Mandalay Bay Resort and Casino, killing 58 people and injuring almost 500. He later shot himself. 
You will be surprised at the number of impulsive mass shootings that have taken place in US in the last 50 years.
Other incidents :
France is another country that holds a lengthy history of terrorist attacks. It has faced enough and lost many in bomb blasts and mass shootings executed by extreme Basque, Breton and Corsican nationalists, Algerian insurgent groups and Islamist extremists.
However, one incident of mass shooting that shocked the entire world was that of the shooting in Charlie Hebdo.
Charlie Hebdo was the French satirical weekly newspaper in Paris, that features cartoons, reports, polemics, and jokes.
Two brothers, Saïd and Chérif Kouachi, forced their way into the offices armed with rifles and killed 12 people leaving 11 others injured. The gunmen identified themselves as belonging to the Islamist terrorist group Al-Qaeda's branch in Yemen.
The attack was executed as an act of vengeance for featuring islamic extremists groups in jokes by Charlie Hebdo.
Such incidents will go on and on forever and will never see the light of day, as one act will lead on to another and the cycle will keep continuing.
Terrorists and mass killings have always existed alongside humanity. There will always be an opposition or rivalry to a cause and terrorists are an exact result of that.
But how can a motive be so shrewd and willed to take away the lives of so many innocent in the blink of an eye?
The understanding of such will only lies in the mind of a narcissist.