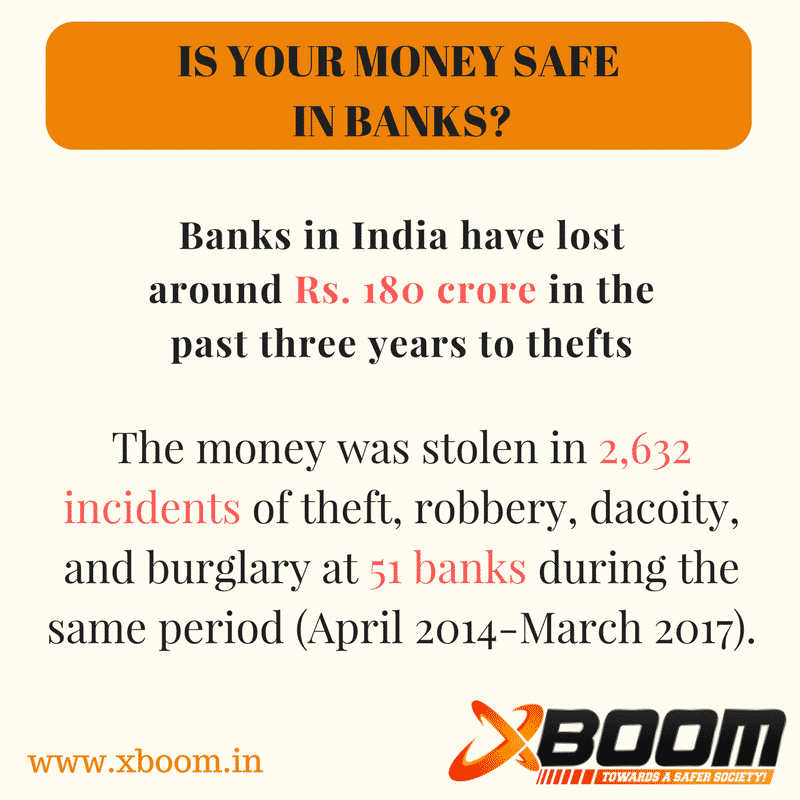 Banks in India have lost around Rs. 180 crore in the past three years to thefts. Bank lockers are sought after by safety-seeking people. Who are usually pushed into buying an insurance policy or making a fixed deposit, In addition to the locker fees. However, in case of a locker, banks don't know the contents in a safe deposit locker.
"Banks cannot take an insurance cover for things that they don't know. Hence, banks don't take insurance for the valuables kept inside a locker.
Banks disclose that they are not liable for your loss
You sign on an agreement when you hire a bank locker.
"The bank is not responsible for any loss or deterioration of or damage to the contents of the locker whether caused by rain, fire, flood, earthquake, lightening, civil commotion, war, riot or any other cause/s not in the control of the bank."
The National Consumer Disputes Redressal Commission (NCDRC) has rejected the argument that locker customers are only tenants and, hence, banks cannot be held liable for any loss suffered by them.
However, as things stand, the law is loaded against the customer .
The term door security may refer to any range of measures used to strengthen doors against door breaching, ram-raiding and lock picking, and prevent crimes such as burglary and home invasions.
You must insure all your valuables against theft, rethink the need for a locker just to store valuables. If insurance is going to pay for theft, why not keep it at home and buy a cover. Its better to get a burglar alarm system, or a anti theft device to your own house and live a tension free life from theft of money .