The Explorer comes with a high-quality lithium-ion battery from Samsung with sure drive+ technology and a quick charge of 2 hr.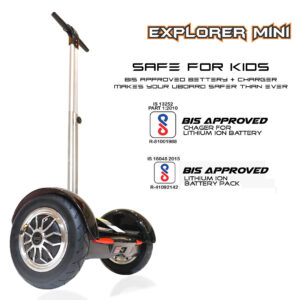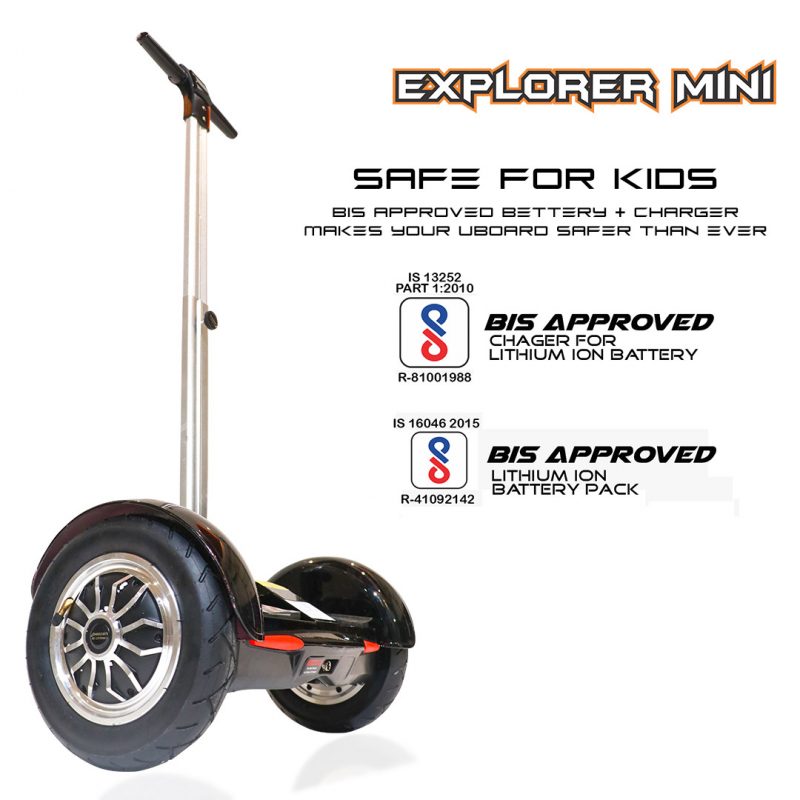 The scooter can ride up hills with an incline of up to 35 degrees. Its auto-balancing gyro helps keep balance as the Explorer senses how the user's weight is distributed.

The Explorer Mini allows for easy forward and backward movement and up to 350 degrees turns. In-built LED-lamps in the front light up automatically as you begin to cruise on the Explorer.
PRODUCT SPECIFICATIONS
Max Speed: 15 mph
Distance: 12 km
Climbing Capacity: 20 degree
Battery: 336V 4400 mAh (LG Li-ion Air-cooled battery)
Highest Power: 300 W
Using Temperature: 5-55 Degree
Max load: 120 Kg
Control System: Tao-Tao Auto Balance
Tyre Size: 10 Inch
Charging Time: 2 Hr
Hoverboard Weight: 14 kg
Warranty: 1 Year Manufacturer Warranty
Gyroscopes: Two 3D gyroscope and accelerometers
Ground Clearance: 10 inches
Travel time: 12 km on a single full charge
LED illumination: Yes
Bluetooth: Yes
Bluetooth Speakers: Yes (2 Speakers)