Women Safety Must Have Combo -1
Advanced Pepper Spray : Protection from multiple attackers at a safe distance of 7ft-10ft. More suitable in open space.
Kitty Knuckle : Its one of the best disguised self-defense tool which can be made easily accessible by using it as a keyring.
Add to Wishlist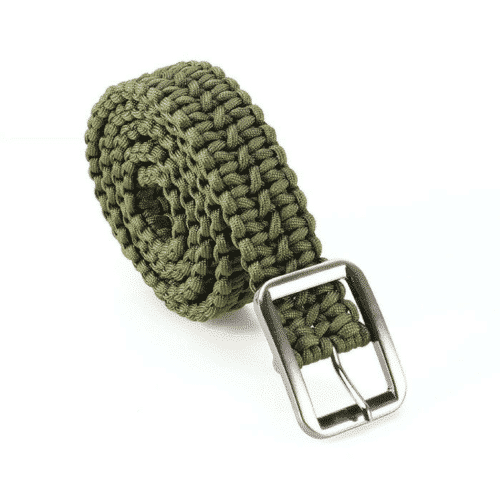 Paracords, Self Defense, Wearables & Accessories
Ultra Tough paracord belt which can be deployed to a long paracord string and can be used for multiple purposes.
Solid steel belt buckle for rigidity
7 core strand yarn, type III with a tensile strength of 520 lbs
Size: lenght: 120cm / 47 inch Width: 3.2cm/1.25 inch
Total used paracord: 45-47 meters
Color: Military Green
craft: Hand-made Knitted Belt
The pulling force of the single rope is 380 kilograms.
Hikers and outdoor sports enthusiasts sometimes use "survival belt" made of several feet of paracord which is woven into a compact and wearable form. Such bracelets are meant to be unraveled when one needs rope for whatever purpose — securing cargo, lashing together poles, fixing broken straps or belts, or assisting with water rescues. Young survivalists (Girl Scouts and boy scouts) are also taught the importance of using the paracord as a survival tool.
₹

3,900.00