Description
LG 1 Ton 3 Star Split Dual Inverter AC
The new range of LG DUAL Inverter Air Conditioners comes with AI Convertible 6-in-1 Cooling, ADC Sensor, Inbuilt Air purifier with PM 1.0 Sensor and Ionizer. Voice control enabled operation with ThinQ makes usage completely touch free along with UV Nano technology, Anti-Virus protection which makes it a must in every home for faster cooling & energy savings also protect from harmful viruses and bacteria.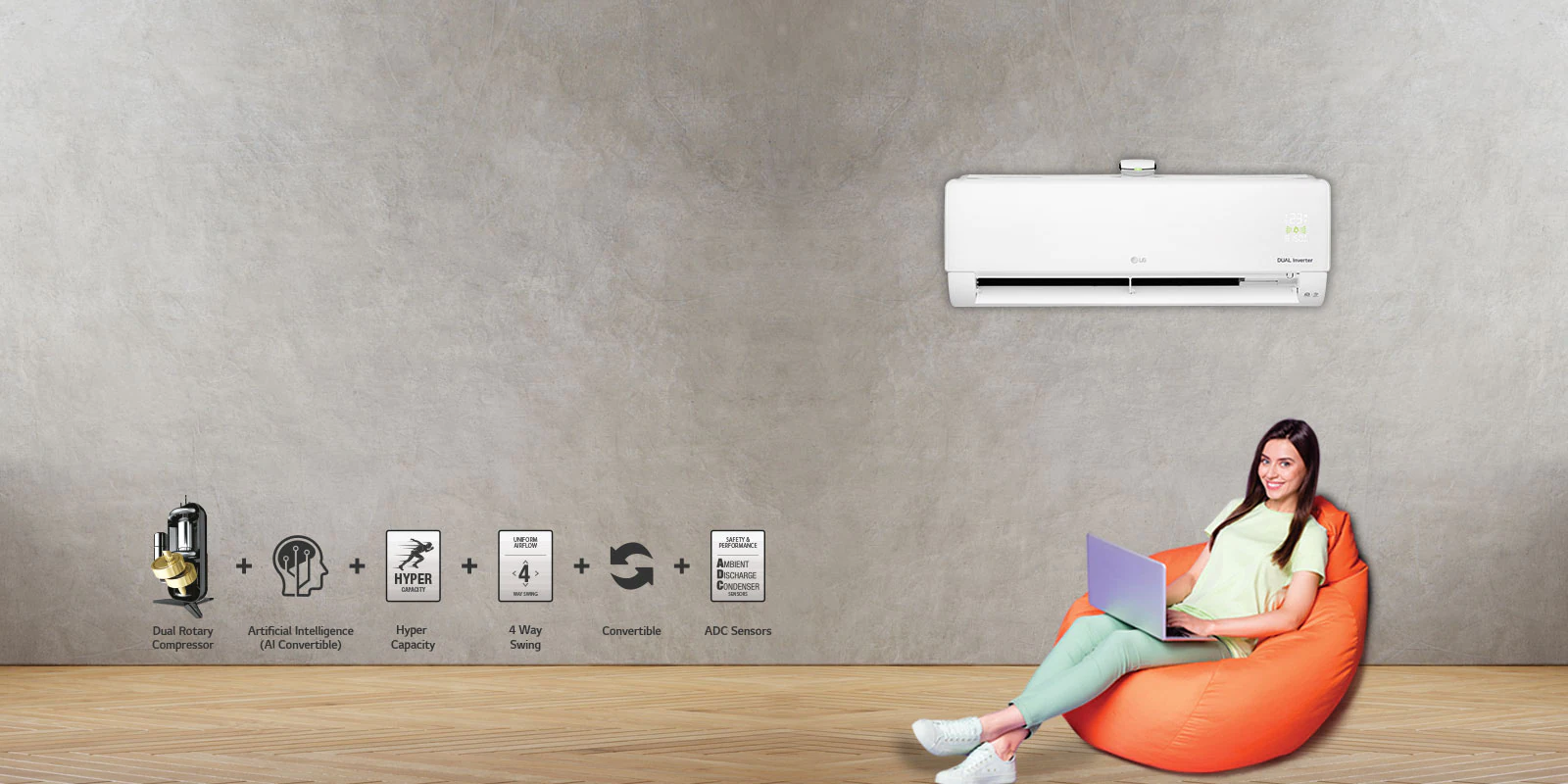 AI DUAL Inverter
LG's DUAL Inverter Air conditioners with variable tonnage technology are now smarter with the addition of Artificial Intelligence. The AI Dual Inverter predicts not only the appropriate cooling capacity, but also senses room conditions, and it chooses the required fan speed, Vane position & temperature settings.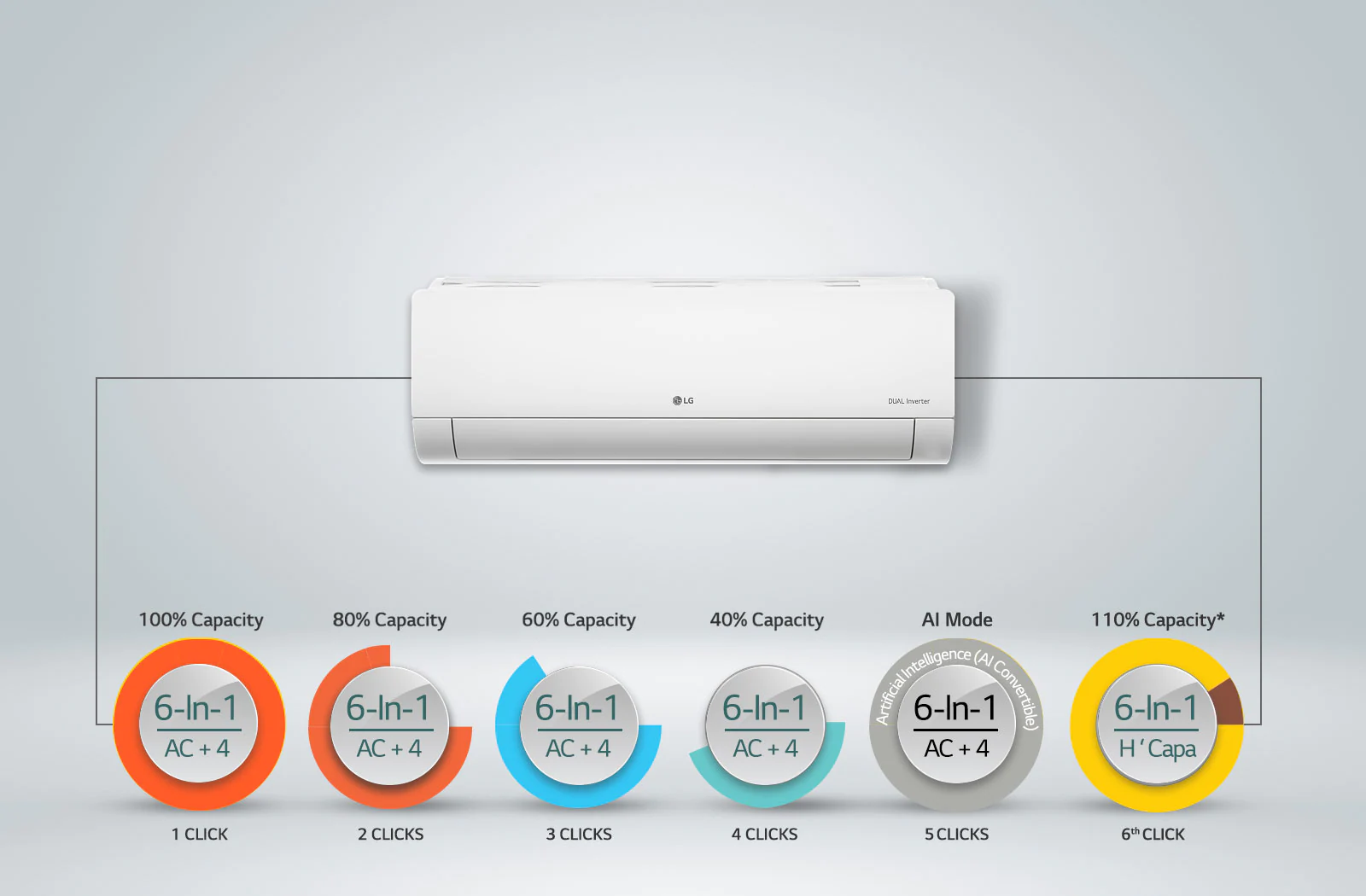 AI Convertible 6-in-1 Cooling
With AI Convertible 6-in-1 user gets a flexibility to increase or decrease cooling capacity as per requirements. At the same time with its Artificial Intelligence convertible mode and inbuilt sensors, the air conditioner will give perfect cooling by automatically analyzing current conditions and inputs given by the sensors.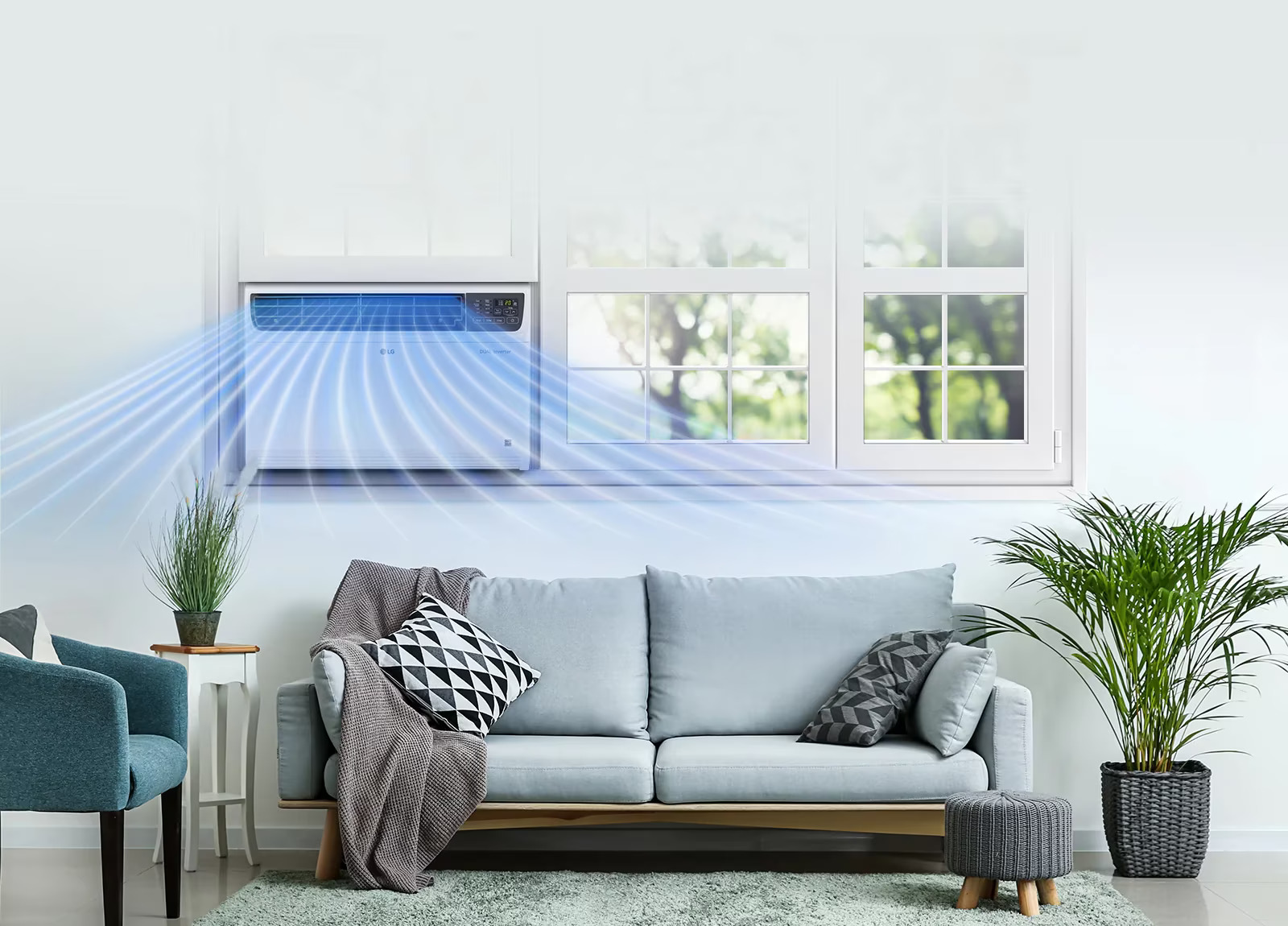 Maximum Cooling
LG DUAL Inverter window air conditioners provide exceptional cooling power that will keep you and your family cool, comfortable, and in control.