Description
Autel Robotics EVO II Dual 640T V3
A cutting-edge option for expert thermal imaging and aerial data collecting is the Autel Robotics EVO II Dual 640T V3 Thermal Drone Enterprise Bundle. It guarantees precise positioning for industrial uses like inspections and agriculture thanks to dual cameras and RTK technology. The package includes all of the necessary extras for a thorough and effective encounter. Ideal for professionals seeking a complete solution with sophisticated thermal capabilities and high-quality aerial pictures.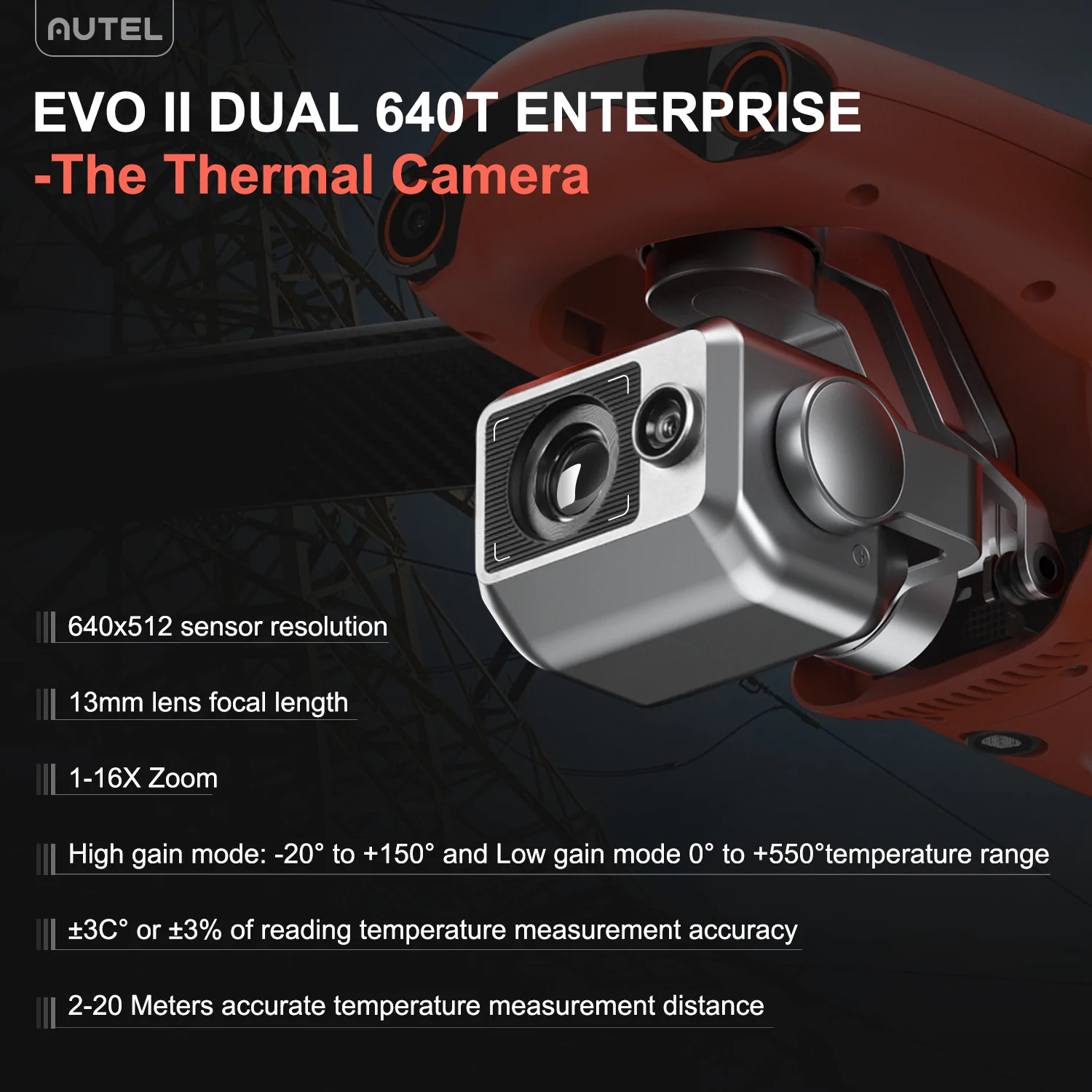 A New Generation Of Thermal Sensor
The 640×512 sensor provides greater resolution than any camera in its class, enabling pilots to see deep detail in dark environments. The new generation of the Autel Robotics thermal imaging sensor has a resolution of up to 640×512@30 fps. It also comes standard with a 13mm lens, and 16x digital zoom, and can recognize subjects up to 100 m away.
Maximum Efficiency In All Viewing Conditions
EVO II Dual 640T supports up to 10 thermal palettes, enabling pilots to cope with a variety of complex shooting environments and mission scenarios.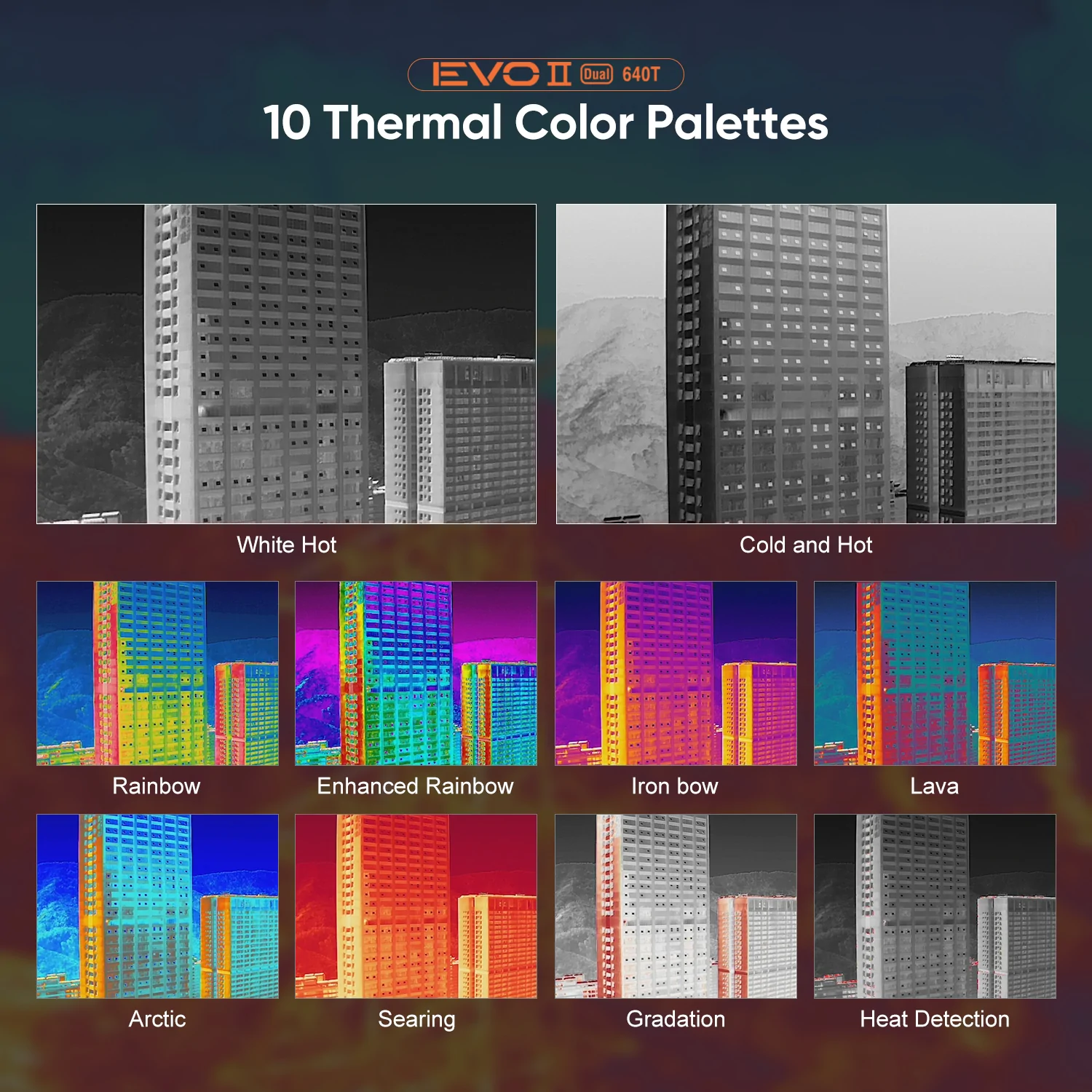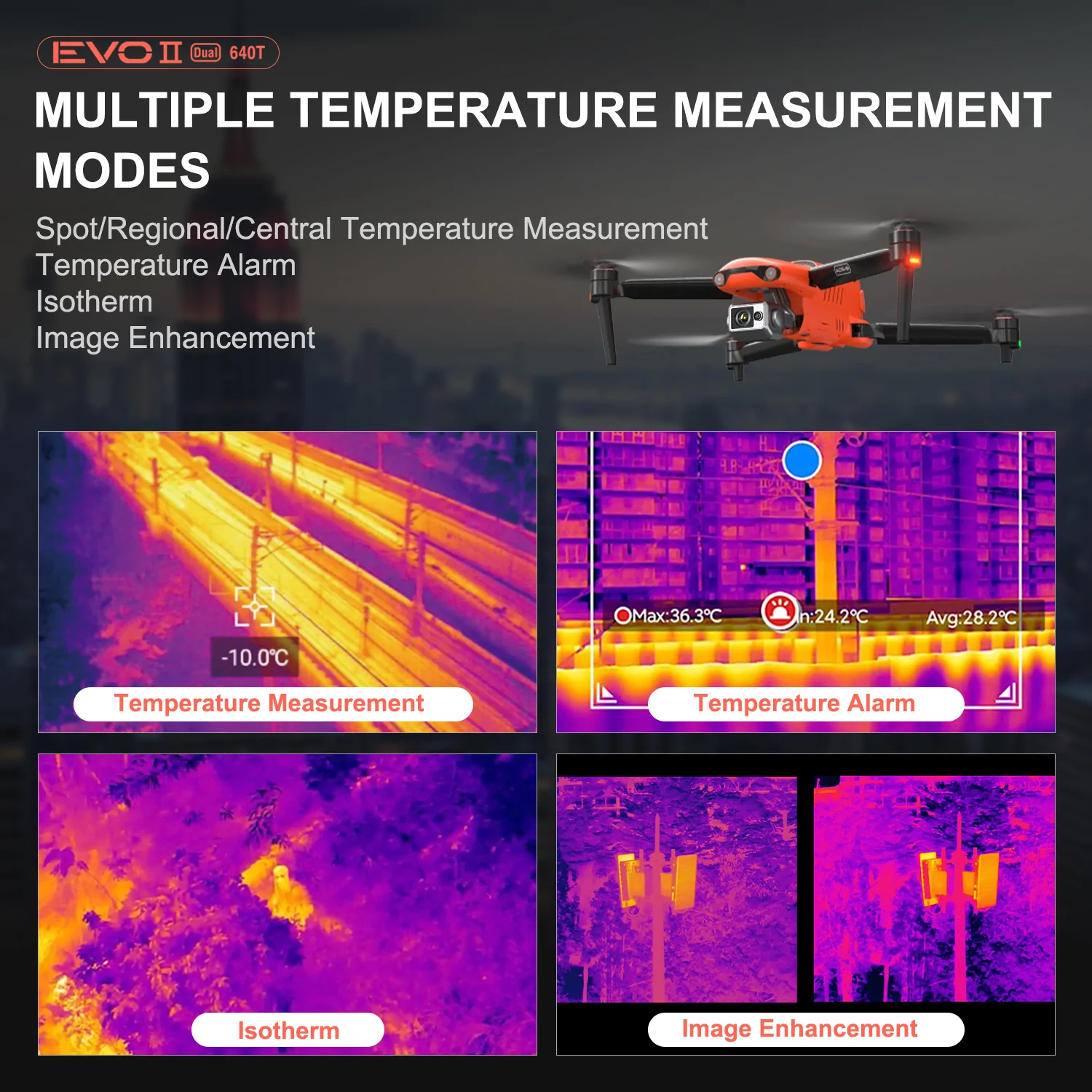 Picture-in-Picture Mode (For Enhanced Situational Awareness)
Visual and thermal imagery are combined to help users quickly interpret data and aid in critical decision-making.
Multiple Temperature Measurement Modes, Professional Analysis Tool
A Thermal Drone can do more that your expectation
For legal hunting: Thermal Drones allow hunters to easily verify the position of preys no matter daytime or at night. Hunters can quciky find animals and follow them ,keep a safty distance.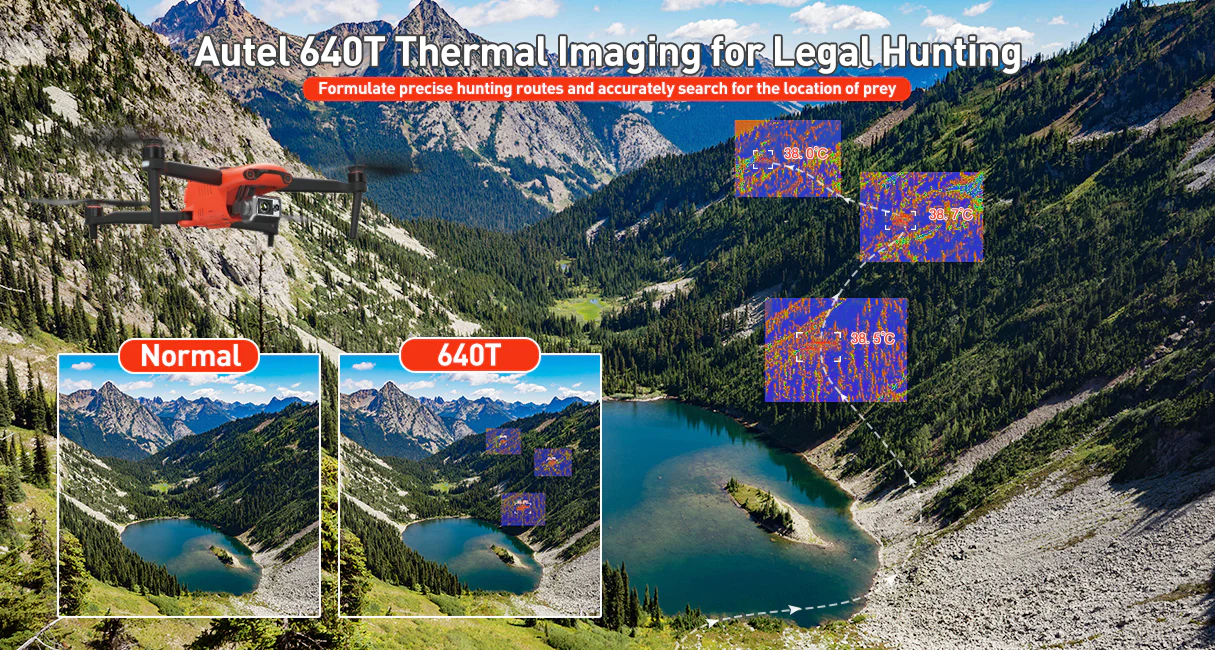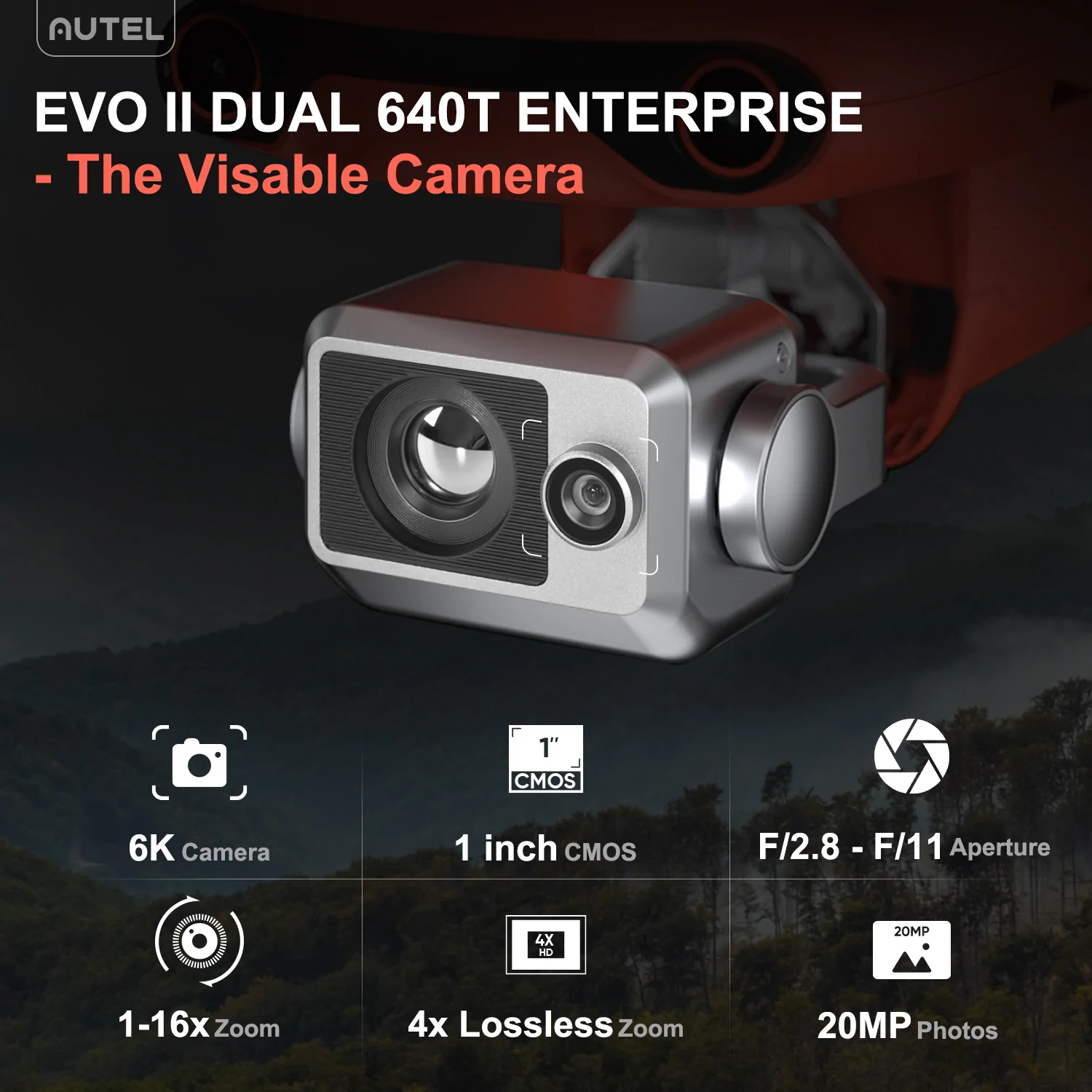 Capture And Preserve Even The Smallest Of Details
8K Video, Unmatched Clarity
EVO II Dual 640T records in resolutions up to 7680×4320. With 4 times more pixels than 4K (and 16 times more than HD), 8K videos redefine image clarity and depth.
48MP Camera
The 48MP sensor captures every forensic-relevant detail to assist in precise evidence capture. Both thermal and RGB images are provided with embedded metadata, making the EVO II Dual 640T the ultimate public safety tool.
4x Lossless Zoom
The high resolution provides the ability to zoom deep into a scene and crop an image or video to 4K without any loss in quality. Capture a scene, zoom in, and reframe your shots with ease.
4K HDR For Greater Dynamic Range
4K HDR offers greater detail in highlights and shadows, providing higher.
360° Obstacle Avoidance
Omnidirectional Obstacle Avoidance With 12 Visual Sensors
 Equipped with 19 groups of sensors — including 12 visual sensors, the main camera, ultrasound, and dual IMUs — the EVO II Dual 640T can easily build three-dimensional maps and plan paths through complex terrain in real-time.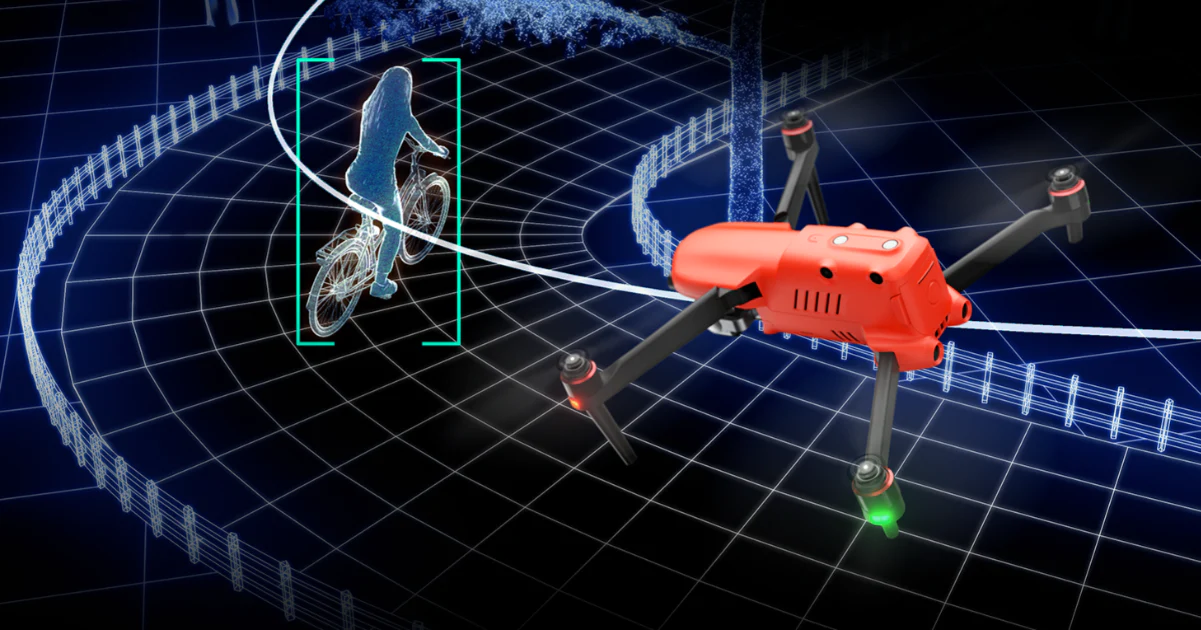 Dynamic Track 2.0
The EVO II Dual 640T can model the location and speed of targets simultaneously, predict their trajectory accurately, and track them continuously while identifying up to 64 objects at the same time.