Description
The Sony XG500 MEGA BASS Portable Bluetooth Wireless Speaker is a high-quality speaker that delivers impressive sound in a portable and compact design. It features Bluetooth connectivity, enabling you to easily connect your smartphone, tablet, or other compatible devices to stream music wirelessly. With its powerful output power of 30 watts and MEGA BASS technology, the XG500 produces deep and punchy bass, while maintaining clear and detailed highs and mids
Go out and play
The XG500 speaker is built for taking a high-quality sound with you wherever you go. Whether you're having a garden party or heading to the beach, simply charge up, grab the easy to hold handle and take this durable, portable and great sounding speaker with you.
Powerful Party Sound anywhere
You've got to go wherever the party takes you. That means that you need a speaker that can deliver a big sound wherever you go. With the XG500, you'll take a Powerful Party Sound with you and with built-in lighting you can take a little atmosphere too.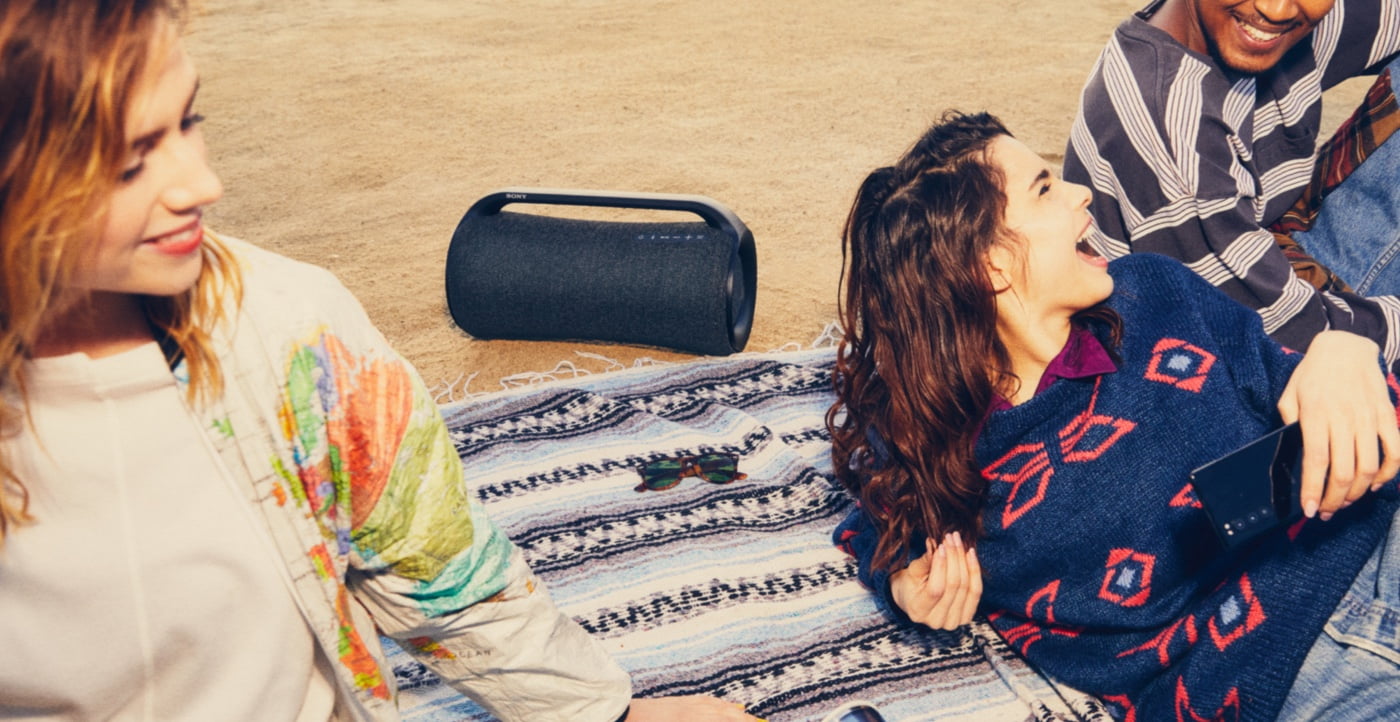 Built to last
The XG500 is built to last. It's got a durable exterior, it's IP66 Water resistant and Dustproof and it's got plenty of battery life. So, the only question is: where do you want to take it?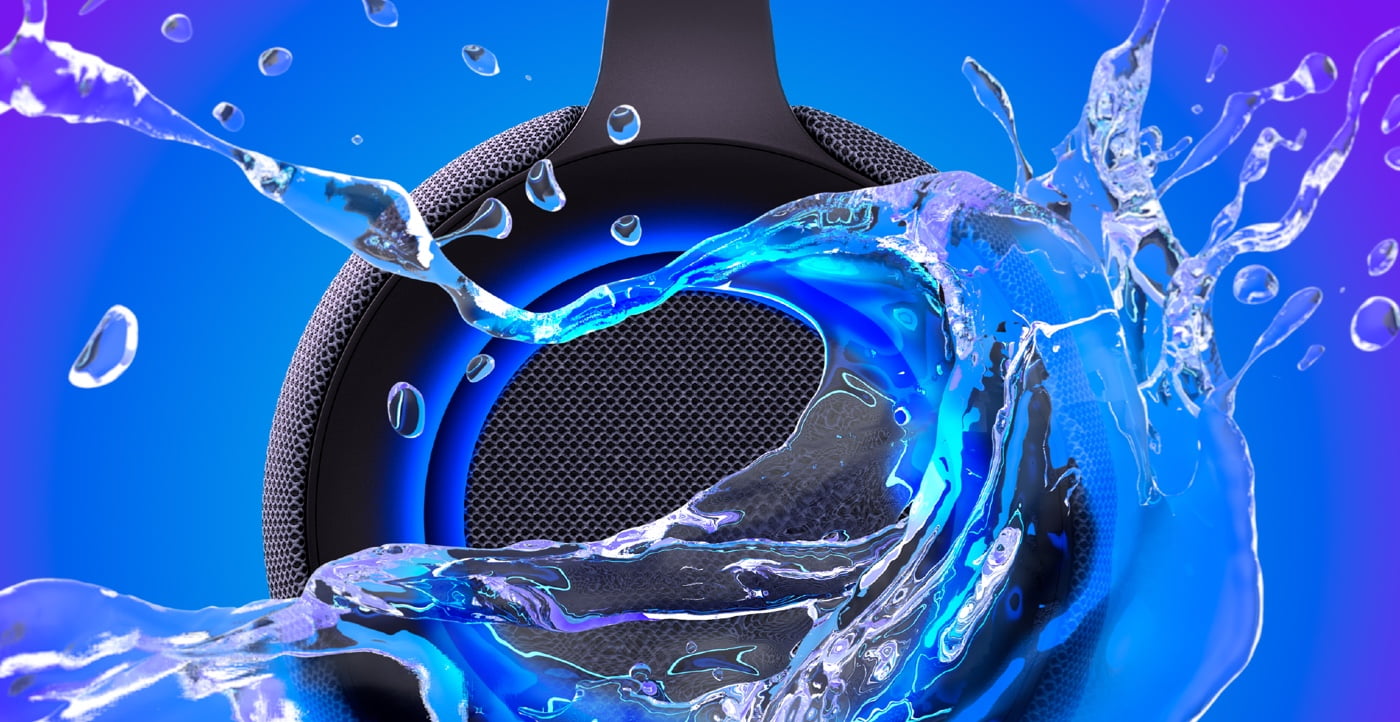 Take the party outside
With IP66 Water resistant 2 and Dustproof 3 rating this speaker is ready for just about anything. That means that you can listen by the pool, at the park or even at the beach.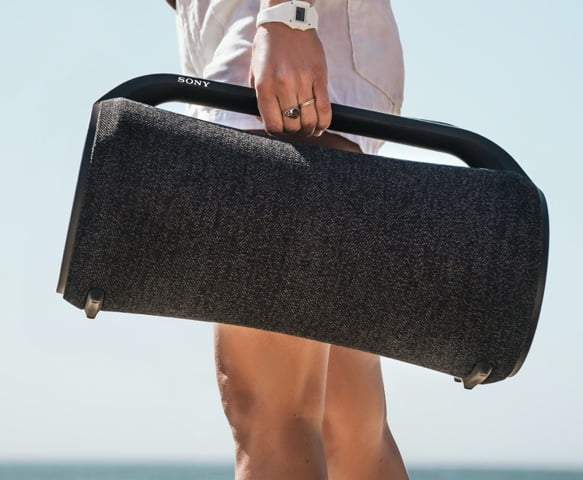 A handy handle for easy portability
Want to listen on the move? No problem. With a comfortable handle, the XG500 is made for taking with you wherever you want to.
Get out and get loud
The XG500 brings together the X-Balanced Speaker Unit, High-efficiency Tweeter and passive radiators, to give you a powerful sound that's perfect for outdoor parties.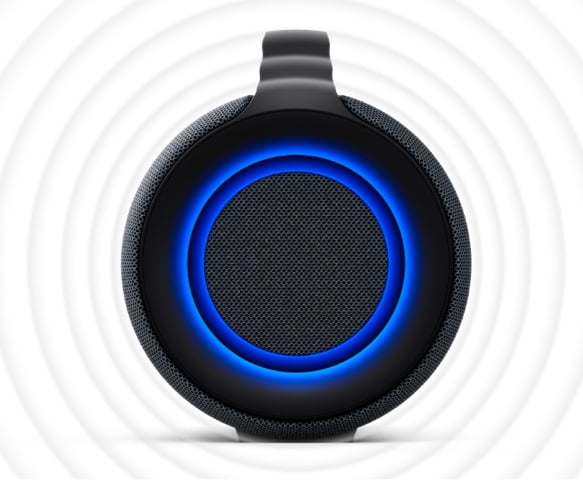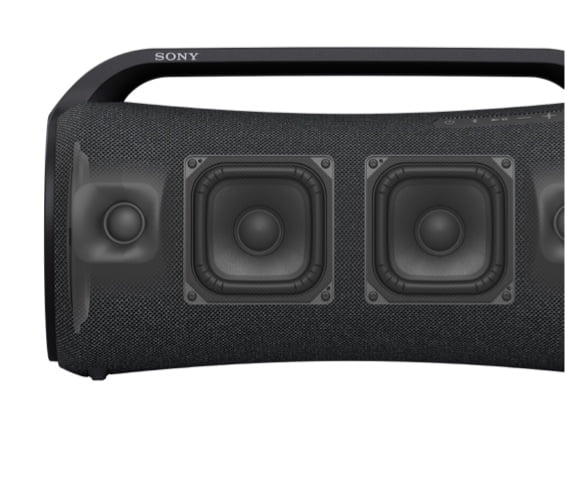 X-Balanced Speaker Unit
The innovative X-Balanced Speaker Unit has a non-circular diaphragm with more area than conventional speakers. That means that you'll get a richer, clearer sound, no matter what style of music you're listening to.
Bigger speaker, better sound
The maximized diaphragm area increases sound pressure for a better deep and punchy bass sound, clearer vocals and an altogether enhanced listening experience. It also reduces driver excursion while maintaining the same sound pressure, resulting in less distortion and greater vocal clarity.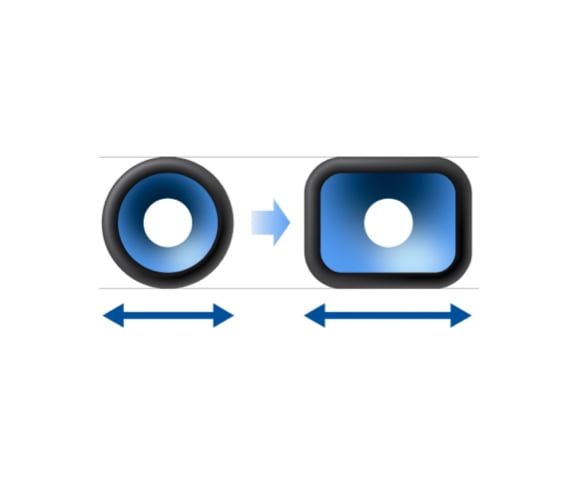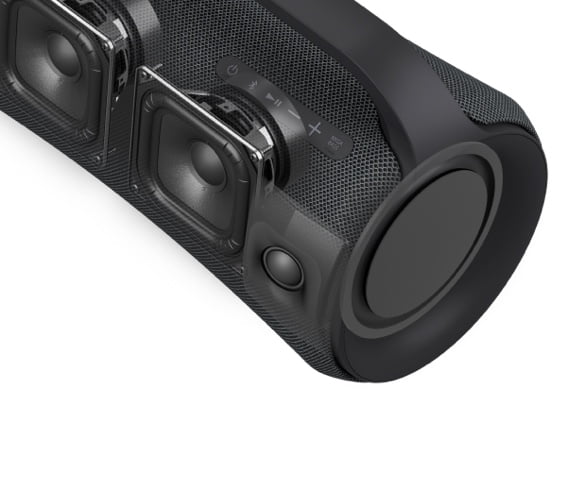 Sound worth sharing
The technology in the XG500 works in harmony for a better sound quality. The X-Balanced Speaker Unit gives deep, punchy bass and vocal clarity even with loud sound. A High-efficiency Tweeter provides crisp and spacious sound for high-frequencies. Passive radiators optimize to reproduce clear bass sound. Put it all together and you get a great sound worth sharing with your friends.
Let there be light
An all-new ambient illumination lighting produces modern and subtle lighting that's perfect for parties or for everyday use. You can select a variety of different lighting patterns from the Sony | Music Center app.
Sing your heart out
If you're the next singing superstar, you can connect a mic to your speaker and sing your heart out, or plug in your guitar and use the speaker as an amp.