Description
Insta360 Charging Hub For One X2
Get ready to charge up your One X2 action camera system by getting the Insta360 Charging Hub For One X2 online. It is equipped with a rechargeable lithium polymer battery which is a fast charge hub. Coming with a working temperature of 5 Degree Celsius to 40 Degree Celsius (41 Degree Fahrenheit to 104 Degree Fahrenheit), the Insta360 Charging Hub For One X2's price is more than fair as compared to its functionality. However, charging may be slower when used below 10 Degree Celsius/50 Degree Fahrenheit. It is designed with clear charge indicators. It denotes solid red colour for charging, solid green for fully charged, solid yellow for battery inserted but not being charged, flashing yellow for malfunction, light off for no battery inserted.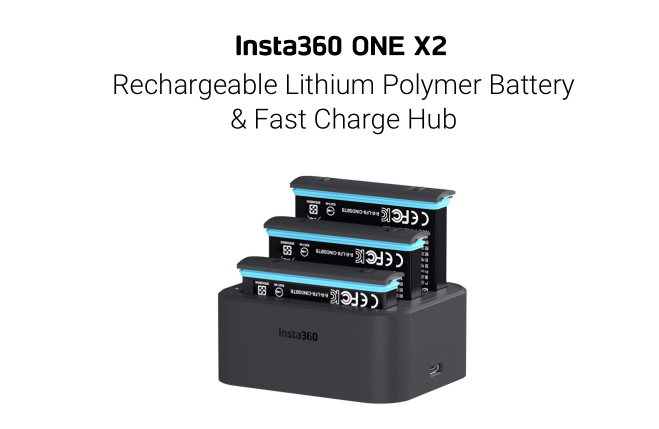 You can buy Insta360 Charging Hub For One X2 which is the charging hub for the One X2 series. It helps you to charge 3 batteries simultaneously. It takes 60 minutes to charge a single battery, 80 minutes to charge 2 batteries, and 110 minutes for 3 batteries. Moreover, it comes with a Type-C charging port for effective usability. The power input is 9 Volt/2 Ampere and 5 Volt/3 Ampere. It is made of PC material which ensures long-lasting durability. So, what are you waiting for? Book the Insta360 Charging Hub For One X2 online, right away!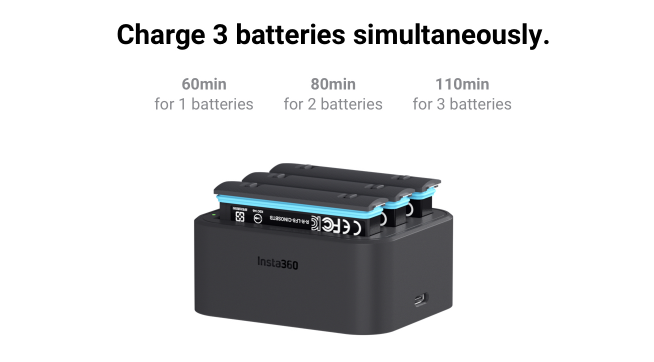 The Fast Charging Hub for the Insta360 ONE X2 camera charges up to three ONE X2 batteries simultaneously. Three batteries charge in approximately 110 minutes, two in 80 minutes, and a single battery in an hour, with an LED above each battery slot confirming whether the battery is charging, charged, or not being charged because of malfunction.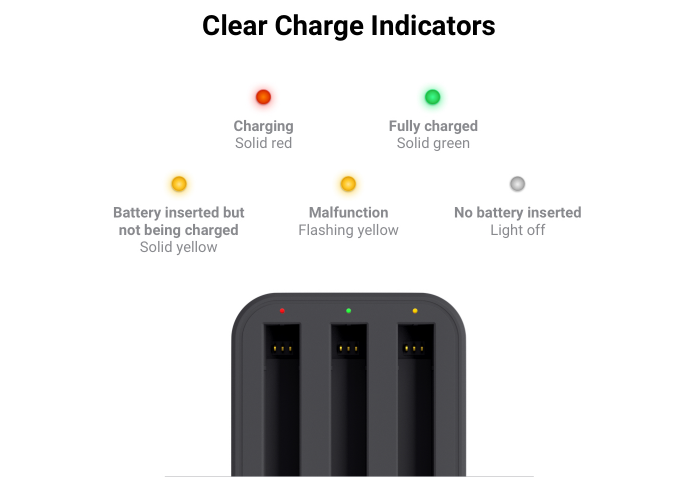 The charger features a USB Type-C charging port and comes with a charging cable for connecting it to a USB power source, such as a standard USB wall plug adapter. (An adapter providing less than 9V / 2A will not allow simultaneous charging of three batteries.)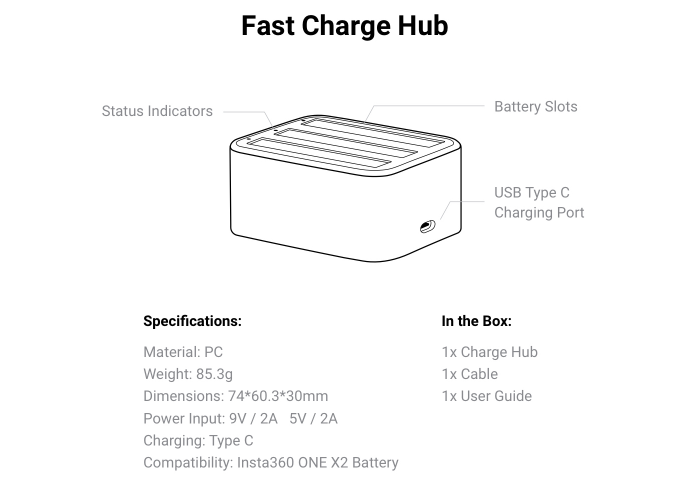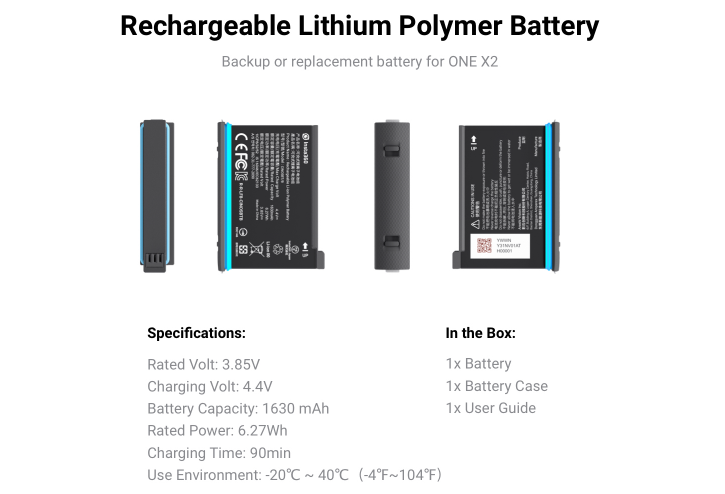 Insta360 Charging Hub For One X2