Description
INSTA360 VERTICAL MICROPHONE ADAPTER FOR ONE X2
Charge and record audio with your microphone and Insta360 ONE X2 camera using the Vertical Microphone Adapter from Xboom. The adapter inserts into your camera with a male USB Type-C connector. A 3.5mm audio port connects your microphone to the camera and a USB Type-C port allows you to charge it while recording audio. Thanks to its slim profile, the mic adapter remains invisible even when shooting 360° shots.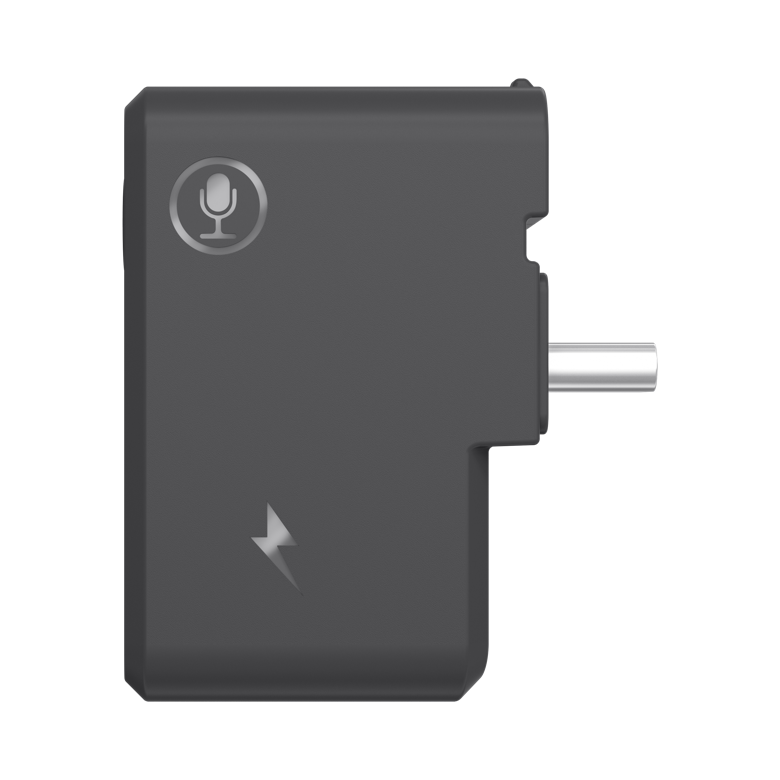 The 3.5mm Mic Adapter for the Insta360 ONE X2 camera features a 3.5mm microphone port and a USB Type-C port for connecting a charger to power the camera. The two ports can be used at the same time, allowing you to connect an external mic for more professional audio capture and to simultaneously charge.
INSTA360 VERTICAL MICROPHONE ADAPTER FOR ONE X2
The Insta360 Vertical Microphone Adapter for One X2 is an accessory that allows you to attach an external microphone to your Insta360 One X2 camera when it is in a vertical orientation. This adapter is designed to connect to the camera's USB Type-C port and provides a 3.5mm audio input jack for connecting a compatible microphone.
With the use of this adapter, you can improve the audio quality of your vertical footage by using a higher-quality microphone that is specifically designed for capturing audio in different environments. The adapter also allows you to position the microphone closer to your subject, which can result in clearer and more focused audio.
The Insta360 Vertical Microphone Adapter for One X2 is a useful tool for content creators who frequently shoot vertical video for social media platforms like Instagram, TikTok, and Snapchat. It is compact and easy to use, and it can help you capture better audio in a variety of situations.
insta360 vertical microphone adapter price in india, insta360 vertical microphone adapter uses, insta360 vertical microphone adapter buy online, insta360 vertical microphone adapter review