Description
INSTA360 HORIZONTAL MICROPHONE ADAPTER FOR ONE RS
Charge and record audio with your microphone and Insta360 ONE RS camera using the Horizontal Microphone Adapter. The adapter inserts into your camera with a male USB Type-C connector. A 3.5mm audio port connects your microphone to the camera and a USB Type-C port allows you to charge it while recording audio. Thanks to its slim profile, the mic adapter remains invisible even when shooting 360° shots.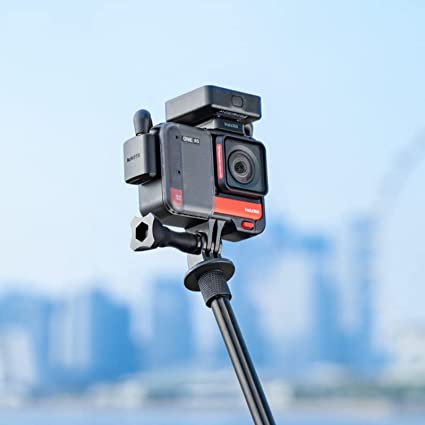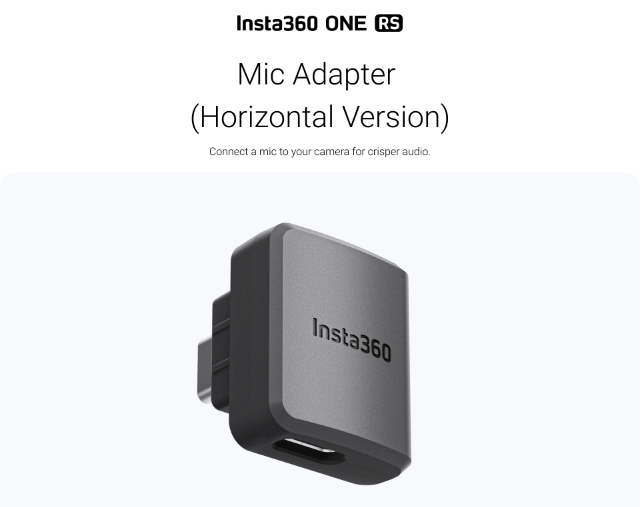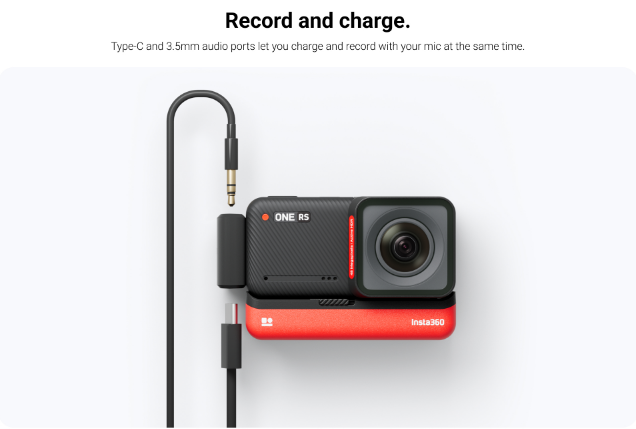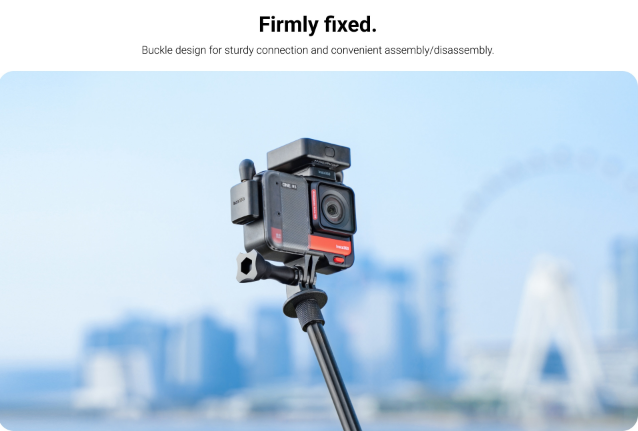 INSTA360 HORIZONTAL MICROPHONE ADAPTER FOR ONE RS
The Insta360 Horizontal Microphone Adapter for ONE R is a small but powerful accessory that can make a big difference in the audio quality of your video recordings. Allowing you to use an external microphone, gives you greater control over the audio capture process, which can be especially important in noisy or crowded environments.
One of the key benefits of the adapter is its versatility. It can be used with a wide range of microphones, including wired and wireless. This means you can choose the microphone that best suits your needs and preferences, whether recording a vlog, conducting an interview, or capturing audio for a music video.
Another advantage of the Insta360 Horizontal Microphone Adapter is its ease of use. It attaches directly to the ONE R camera and requires no additional setup or configuration. Plug in your microphone and you're ready to start recording high-quality audio. The built-in cable clamp ensures that your microphone cable stays securely in place, so you don't have to worry about it getting in the way or getting damaged during use.
Overall, the Insta360 Horizontal Microphone Adapter for ONE R is a great accessory for anyone who wants to take their video production to the next level. Whether you are a professional filmmaker, a content creator, or just someone who enjoys making videos, this adapter can help you capture high-quality audio that will enhance the overall quality of your work.
insta360 horizontal microphone adapter price in india, insta360 horizontal microphone adapter uses, insta360 horizontal microphone adapter buy online, insta360 horizontal microphone adapter review