Description
VIRB® Ultra 30
4K Action Camera with Voice Control and Data Overlays
Can your action camera do this — record on command? VIRB Ultra 30 can. This waterproof3 ultra HD action camera features voice control so you can tell the camera to start, stop and "remember that." That means more hands-free selfies when you're looking fearless — and easier editing when the action's all done. It's small, weighs next to nothing, and it's ready to take on any dare or adventure, thanks to the included waterproof case.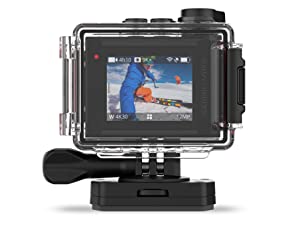 LCD Color Touchscreen
A 1.75-inch display lets you see what you're recording and even works inside the waterproof case.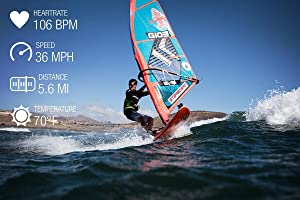 Voice Control with Sensory TrulyHandsFree
Lets you shoot hands-free video; use voice commands to start/stop recording, capture a photo or 'remember that' to tag footage for easy recall.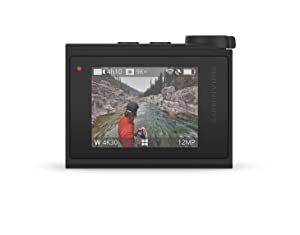 Live Streaming
One-touch YouTube HD live streaming for Apple devices allows you to instantly share your high-definition video action in real-time using the VIRB app.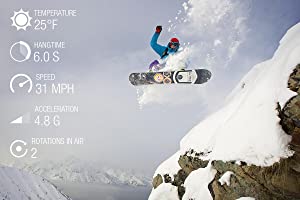 Snow Sports
Your thrilling trip down the mountain deserves intense stats — such as speed, rotations in air and wind chill — that help recreate the moment.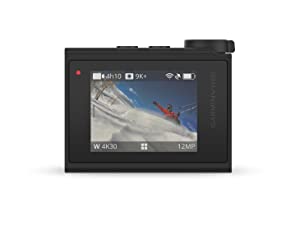 Water Sports
Relive your time on the water by viewing boat drift, water depth and wind speed.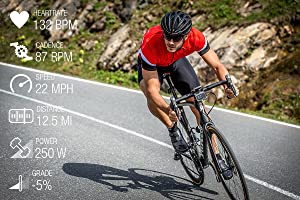 Fitness + Cycling
Just how much power are you putting to the pedal?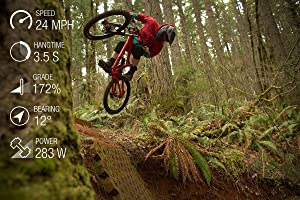 Rec + Outdoor
Viewing your hang time, elevation and heart rate onscreen lets your footage do the bragging for you.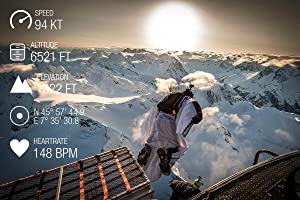 Aerial Sports
Every jump deserves the stats to prove it. Capture your jump height, altitude, speed and more.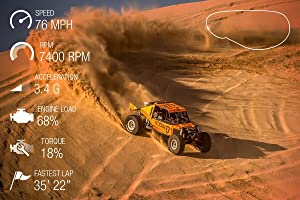 Motor Sports
Give more context to your ride by viewing speed, heart rate and even RPM.
Stabilized Ultra HD Video
This best-in-class camera shoots up to 4K/30fps video action to show all your adventures in crisp, brilliant detail. VIRB Ultra 30 also features 3-axis image stabilization4, so whether you're snowboarding, cycling or off-roading, footage won't come out shaky.
Control with Your Voice
You still need to operate your camera when it's out of reach, mounted on your helmet or when your hands are simply busy doing other things. That's why VIRB Ultra 30 action camera features voice control1 using Sensory Truly Handsfree™ technology. Use simple commands such as "start recording" or "take a picture" to operate the camera hands-free. You can even tell VIRB Ultra 30 to "remember that," and it will tag footage for you to easily recall later.
Prove It
Your active lifestyle is about more than just video and audio. Capture relevant performance data with G-Metrix technology, including speed, altitude, G-force and even heart rate5. Built-in Garmin GPS (10 Hz) and other sensors automatically record data so you can easily overlay gauges and graphs onto your footage to prove how far, how high and how fast you went. Other compatible Garmin sensors and devices pair with your VIRB to extend camera control and provide detailed, measurable data tailored to your activity. Check the Compatible Devices and Accessories tabs for a list of compatible products and sensors.
Share the Experience with Live Streaming
With the free VIRB® Mobile app, you're just 1 touch away from sharing your high-definition footage with the masses by live-streaming on YouTube®6;. So the next time you're owning the mountain on your bike or standing first row at an incredible concert, you don't have to wait to share the experience.
External sensors: ANT+, Bluetooth®, Wi-Fi®
Bluetooth Audio: yes
Mobile app (control, edit, share): yes
Live streaming is available when VIRB is wirelessly paired with Apple® iPhone® and iPad® devices (ver 9)
High-def live streaming on Garmin VIRB Ultra 30 in 720p30. Must connect VIRB to Wi-Fi network with internet access.
One-touch control: yes
Remote control: Garmin devices, mobile app
Multi-camera sync: Automatic
Video highlights: Automatic and manual
Voice control: yes
Color touchscreen: yes
Viewfinder (see what you are recording): yes
Playback (see what you recorded): yes, with audio
High-Sensitivity GPS: 10 Hz
Accelerometer: yes
Gyroscope: yes
Altimeter: yes
Compass : yes