Description
The Tomoloo Q2C hoverboard is an exciting and futuristic self-balancing scooter that offers a thrilling riding experience. With its sleek design and vibrant LED lights, this hoverboard stands out in both style and functionality. Equipped with powerful motors and advanced gyroscopic technology, it provides smooth and precise control, allowing riders to effortlessly navigate various terrains. The Tomoloo Q2C hoverboard offers a maximum speed of up to 7.5 mph and can travel up to 6 miles on a single charge, making it suitable for short commutes and recreational rides.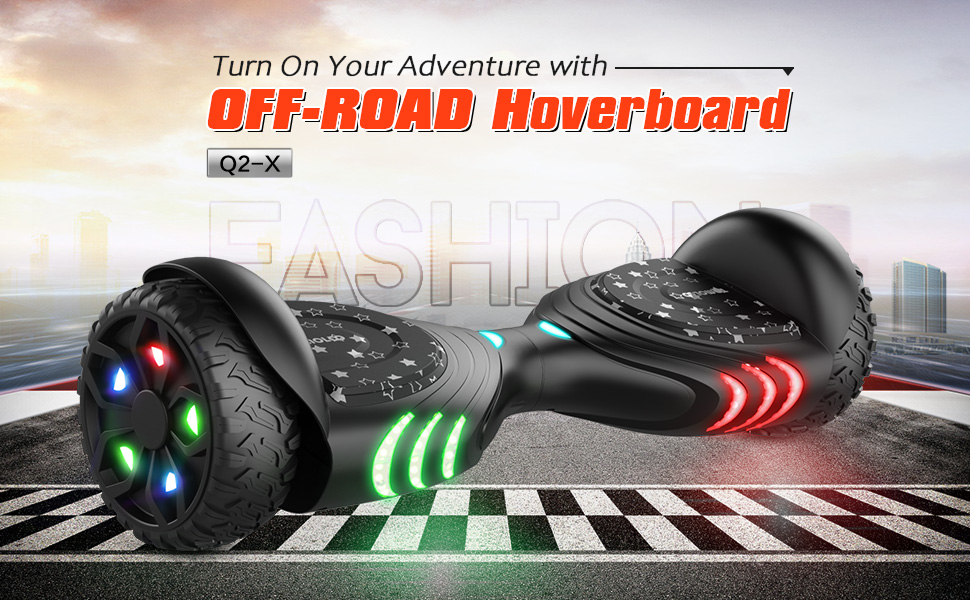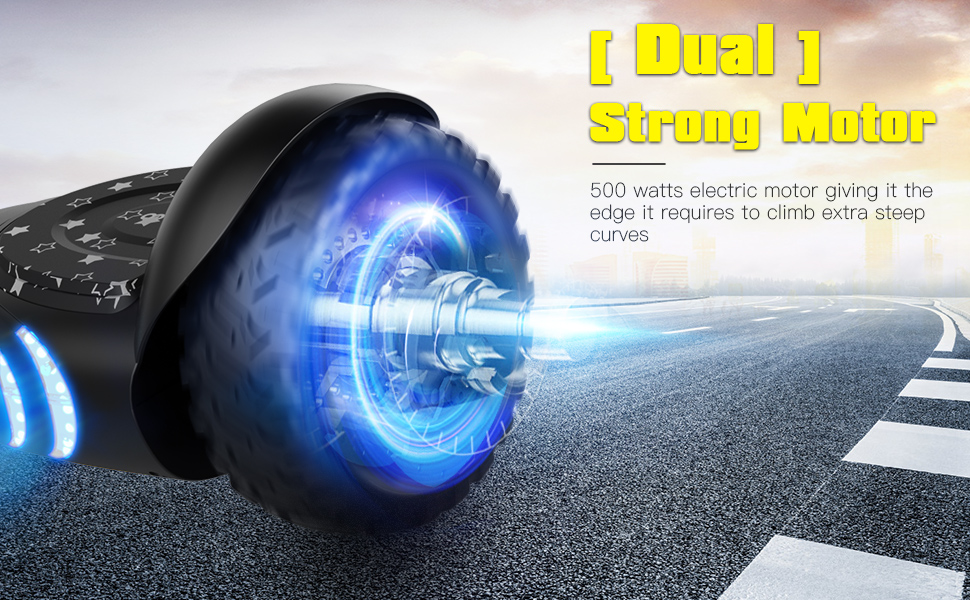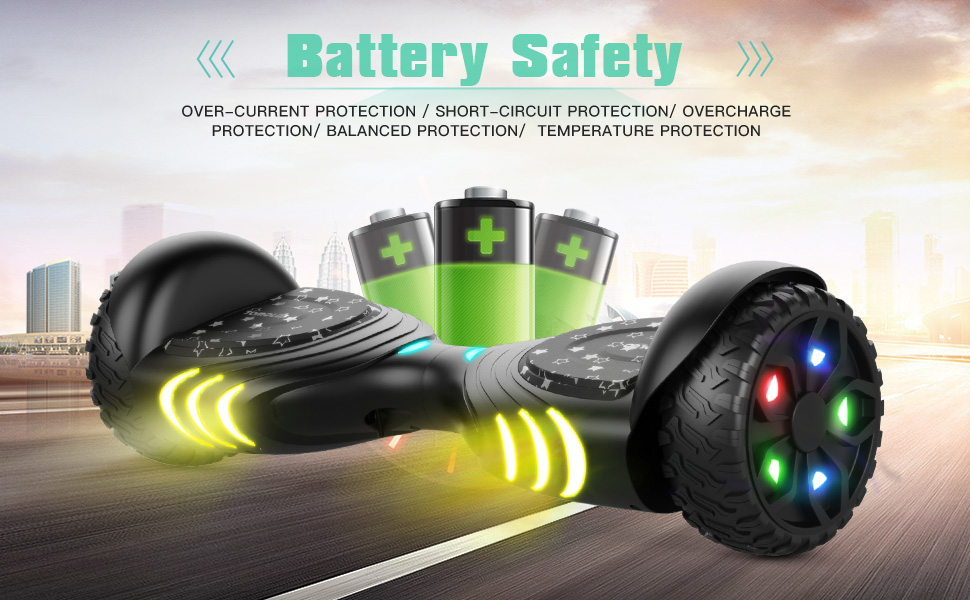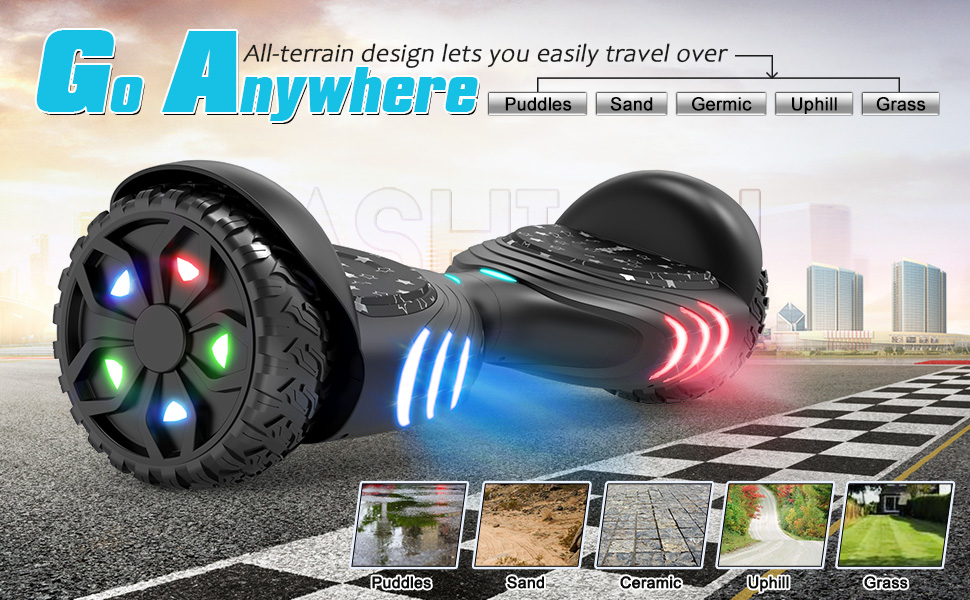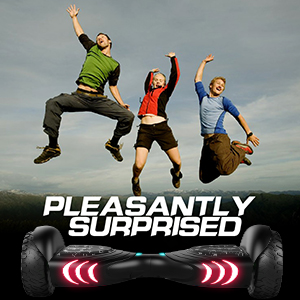 6.5 Off-Roard unique design
6.5 Inch Off Road Solid rubber tires ,designed for all terrain exploration and provides smooth riding experience, easy to control.Easily maneuver through grass, mud and sand on the board built to do more.
Comply with all U.S safety certified
UL-approved materials & hard rubber tires deliver increased durability and ensure smooth rides.
For all kinds of people
TOMOLOO Q2-X hoverboards are easy for everyone to learn.If you want to go to different ground,with its anti-slip pedals, it offers you a safer trip.With TOMOLOO, enjoy yourself!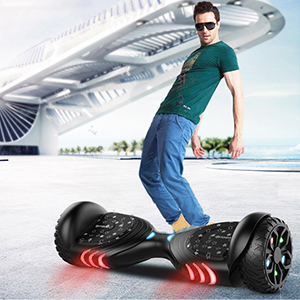 Go Anywhere – Solid rubber tires for all- terrain purposes.
Rated IPX4 for solidness and water resistance. Easily maneuver through grass, mud and sand on the board built to do more.
High-standard Quality
Professional gyroscopes, acceleration sensors and motherboard ,give you a smooth and stable riding experience.
Your Personal Transport
*6.5" size motor, suitable for kids and adults Load Capacity: 44-220 lbsIt's a great choice as a gift for your loved one or yourselves!!!
Hoverboard for kids, Hoverboard for adults, Tomoloo Q2C hoverboard price in India, Tomoloo Q2C hoverboard review