Description
Ferrari Double Kick Skateboard
The Ferrari Double Kick Skateboard combines the iconic style of Ferrari with the thrill of skateboarding. This skateboard features a double kick concave design, allowing for versatile and dynamic tricks and maneuvers. The Ferrari branding adds a touch of prestige and sophistication to the skateboard's sleek and eye-catching design. Crafted with high-quality materials, it offers durability and stability, ensuring a smooth ride on various terrains.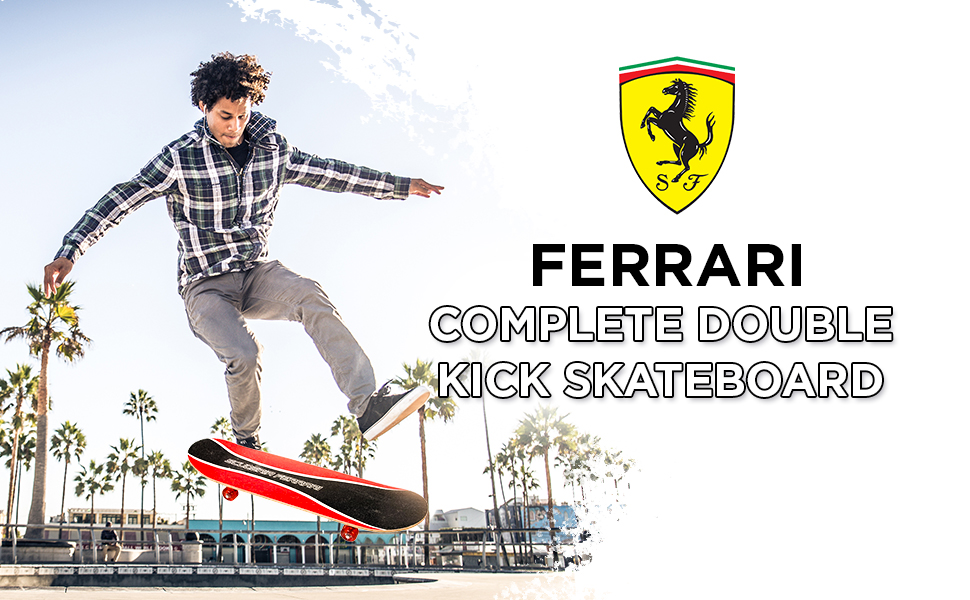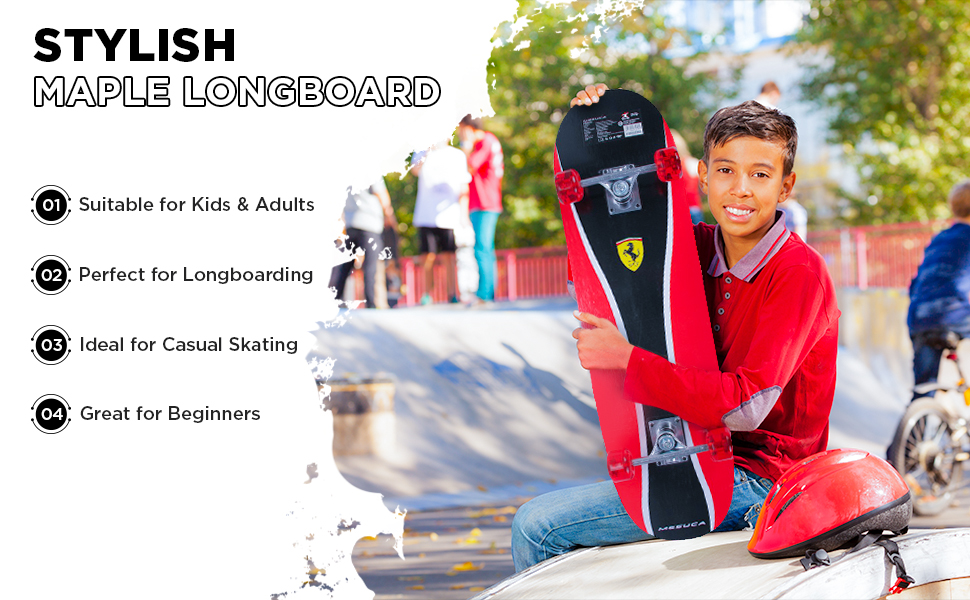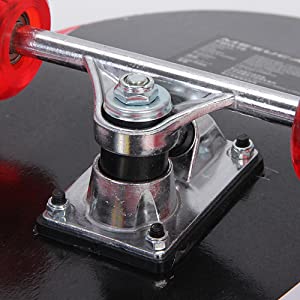 High-Strength Bearings
The high-strength bearings hold the skateboard together as you zoom around the skatepark. These bearings also make it easy to speed up the skateboard. Never worry about bearing failure as you ride this awesome skateboard. Perform any stunt like a pro!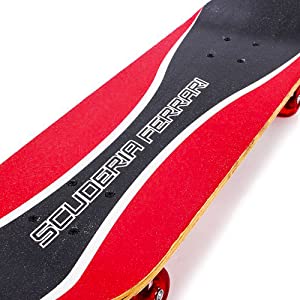 Ultra Durable Deck (100 Kg Weight Limit)
Our double-kick skateboard features an ultra-durable deck. It is made from Canadian maple and provides a safe skating experience. Whether you are a beginner or a pro, this board is perfect for you. Longboarders should get this skateboard right now!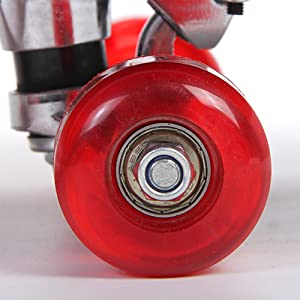 Anti-Shock PVC Wheels
This skateboard features anti-shock PVC wheels that make every ride smooth and easy. These wheels are suitable for most terrains and provide a safe riding experience. Ride on the sidewalk or railings with these sturdy wheels. Get a comfortable skating experience!
Super Comfortable Ferrari Longboard
Every part of the Ferrari longboard is made for your comfort. The high-strength bearings hold the anti-shock PVC wheels together. Enjoy riding around on any terrain without worrying about the suspension and the wheels. Controlling this skateboard is a walk in the park. The double tail concave design keeps the longboard in your control at all times. Blaze the streets and skate parks with this Ferrari skateboard! Show off the Ferrari style everywhere.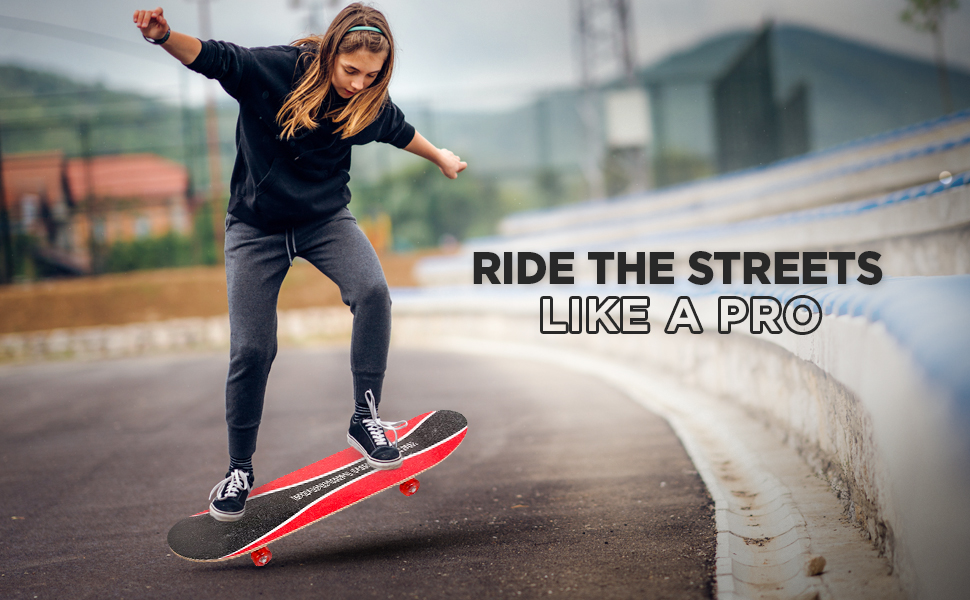 Skateboard for kids, Skateboard for adults, DAKOTT Ferrari Double Kick Skateboard 28X8 Inches price in India, DAKOTT Ferrari Double Kick Skateboard 28X8 Inches review