E- Wave-Pocket Size Stun Gun
E-Wave is an electroshock gun that delivers electric pulses to a remote target by way of close contact. This immobilizes an attacker for a short period of time allowing you to escape or call for help. E-Wave acts as a stun gun and LED flashlight. It's designed to be carried as an everyday item and presents itself as an effective, lightweight weapon. It's an affordable, completely legal means of self-protection and defence. E-Wave packs a powerful punch with its 5 million volts, that is sure to stop an attacker in their tracks while also not being harmful enough to bring them physical harm.
The handheld contains a flashlight housing three built-in LED bulbs and the device is rechargeable.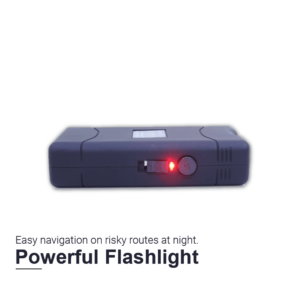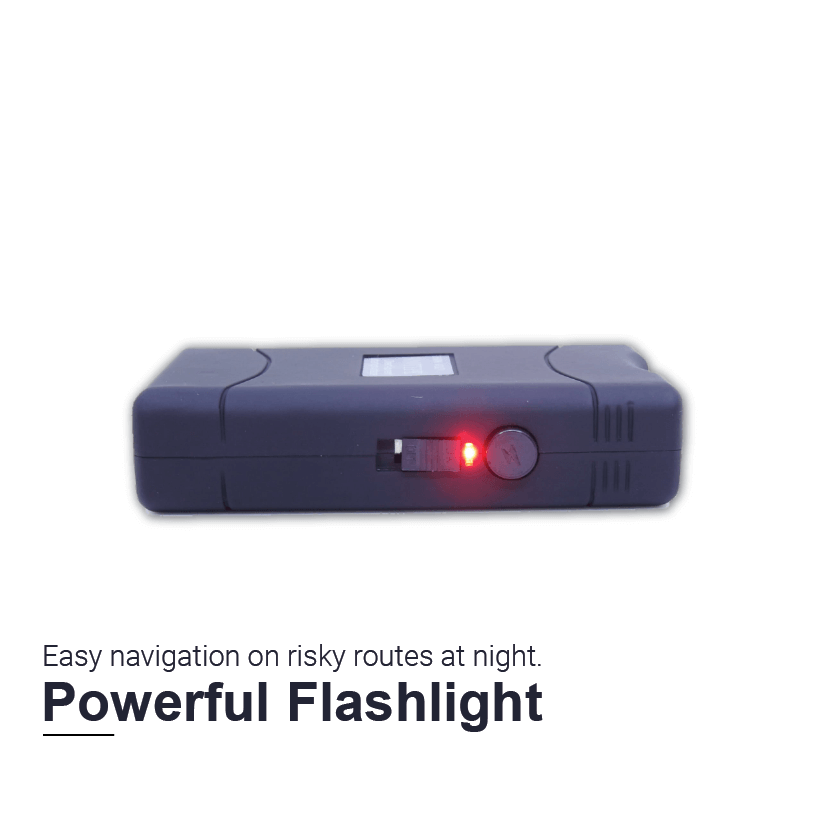 Stun Guns – Product Explanation Video
Features of E-Wave Stun Gun
The E-Wave stun gun is small enough to carry around in a pocket or purse but packs a powerful 5 million volt and 3.6 milliamp zap that will stop any attacker.

This handheld stun gun also boasts of three powerful built-in LED lights that will illuminate even the darkest of corners. 

The best stun gun for your daily protection needs. Small yet powerful and easy to carry around without people noticing.

The battery has a built-in plug for recharging.

 E wave is one of the best self-defence weapons in the market and investing in one is the best way to protect yourself and others around you. 
Product details
Source voltage: 6 V.

Output pulse voltage: 5000 KV.

Environment temperature: 5 to 113 degree Fahrenheit.

Includes Charger, safety pouch.

Strong LED flashlight.
Warning: This product is to be used for self-defence and/or other legally permissible purposes only. The responsibility to ensure that the product is used in a legal manner lies with the user.
Keep away from children.
Warning :
To be used only for self-defence purpose.
Keep away from children.