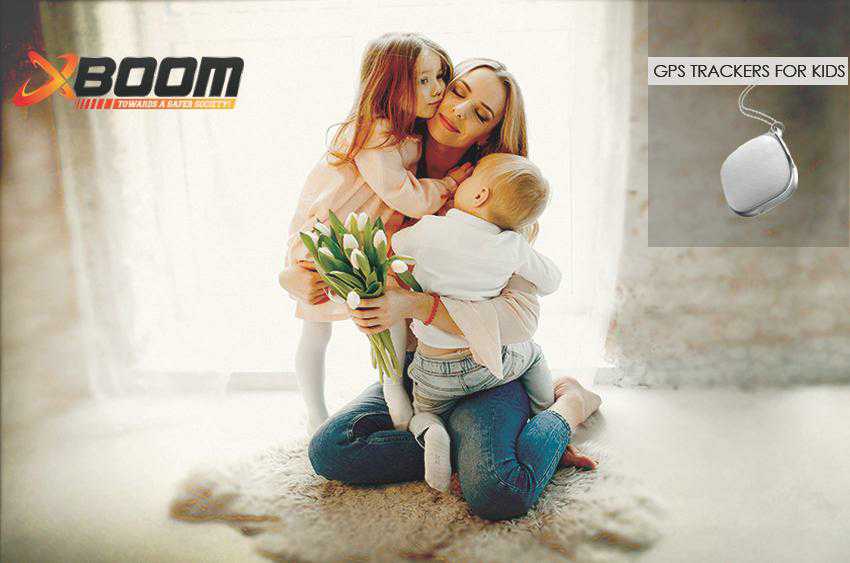 Planning on organizing a trip for the school students? or a team lead for the group? A one-day picnic or a full-week tour? The safety, security, and well-being of each and every person are of utmost concern. While the students are a big-time fan of going out on trips and picnic, parents aren't much in favor. And the reason is quite genuine, the safety of their kids!!! so using GPS trackers for kids will be very useful and necessary
Well, technology being a part of our day-to-day lives has also made it easy to now track by using GPS trackers for kids when they're on the trip. These trackers are a solution to the modern-day problem and facilitate parents to have access to the live-location of their kids at all times. Available in different shapes, sizes and structures, they're an easy-to-use alternative. Instead of calling trip-organizers and keeping track every hour, now, you can just sit back, relax and still have the know-how of your kids' safety. Whereas GPS trackers provide you with a powerful feature to keep a track, they're an easy-to-use gadget.
All about GPS Trackers for Kids:   
A general perception of GPS Trackers is to use them for cars, bikes, buses, and personal/professional vehicles but this market has taken a big leap and made it available for individuals too. It might sound unusual but it is an absolute necessity when it comes to kids. Let's face it, the world is not safe. People are going barbaric and losing the humane qualities. Parents are anxious about their kids' safety and the GPS trackers can provide them assurance.
There are actually multiple options available. These options are available in the form of watches, lockets, and key rings so as to keep the kids unaware of the tracking so that they feel free. These options are also available in the form of small devices with emergency buttons as stand-alone GPS trackers as well.
Advantages of GPS trackers for Kids
Calms down parents and assures them –

This has to be the primary reason for using GPS trackers for kids. They are the biggest stakeholders and they deserve every bit of assurance that can be provided to them. GPS tracker for kids provides them with the ability to keep them aware of their child's location when he/she is far away from their eyes.
Helps you to deliver your word –

Safety of the children that go on a trip with you is not only their parents' concern, but it is also your major concern as well. Whether you are the principal of the school, teacher or the organizer of the trip, ensuring the safety of each and every child at all times is your job and GPS tracker for kids helps you to do exactly that, very efficiently!!!
No need to worry about that troublesome kid –

There is always this trouble causing kid who likes to wander away from the group. This is the kid who is always missing when the bus is about to leave. GPS trackers help you to keep track of such kids and also help you to get hold of him/her really quickly in case he wanders away, again!
Gives kids the freedom –

Kids love to enjoy, especially when they are with their friends. They like to disperse and do the things they like, their way. However, organizers can often get too stuck with their safety and in process restrict them a little too much. GPS tracker for kids gives kids the freedom they deserve. You can just sit at one place and let the children be free and keep a check on them from your gadget. It's cool, helpful and allows kids to enjoy.
What does XBOOM offer?
Xboom offers reliability! These GPS trackers are as reliable as its manufacturer and its certification. They offer you AIS 40 certified GPS trackers and use the highest quality of electronic products to ensure that the device never falters. GPS trackers for kids can't afford to malfunction or fail, especially at the most important of times and that's why Xboom tests every device thoroughly and ensure that you only get a flawless device for your use.
Some of the most exciting GPS trackers for kids available in the market are provided by Xboom. Have a look:
GPS watch for kids

– An innovative product by Xboom, the kids watches uses GPS and base station positioning system. It continuously tracks your kid's location accurate to seconds and comes with SOS emergency call, alarm warning, pedometer and fitness tracker features. One button SOS feature and two-way-calling up to 10 numbers makes it the best product available in the market for kids.

A9 mini GPS tracker

– It has 3 modes – rapid positioning mode, standard positioning mode, and energy saving positioning mode. You can operate at whichever mode you need. It can last up to 5 days on standby mode.

ID card GPS tracker

– It can last up to a whopping 45 days on standby. A very creative GPS tracker disguised into an ID card, perfect for school student or children at daycare. It has got an SOS alarm and obviously gives your real-time location.
Xboom is a one-stop solution to all sort of GPS Trackers. They have multiple options beyond these to suit different requirements and budgets. So, take the first step in ensuring the safety of the kids with you and get that GPS tracker for kids.