Description
With the DJI Avata Explorer Combo with Goggles Integra, you can securely record stable, ultra-wide 4K stabilized video inside or outside, in and around obstacles. The Avata has a palm-sized form factor and what some refer to as a "cinewhoop" design. All four propellers are guarded by attached guards. This makes it possible to video up close and personal inside, close to people, and through tight spaces without endangering both people and property. The Avata may just bounce off any collision and continue flying.
DJI Avata
Where Agility Meets Toughness
Compact and lightweight, DJI Avata is nimble in tight spaces. Every aspect of its design was made for you to be bold. The built-in propeller guard means that if Avata comes in contact with an object, it can bounce back, stay in the air, and can keep on flying.
DJI Goggles 2
Get in the Pilot's Seat
Enjoy next-level comfort and convenience with DJI Goggles 2. Now smaller, lighter, and equipped with Micro-OLED screens, so you experience outstanding clarity as you navigate the sky. DJI Avata also supports DJI FPV Goggles V2.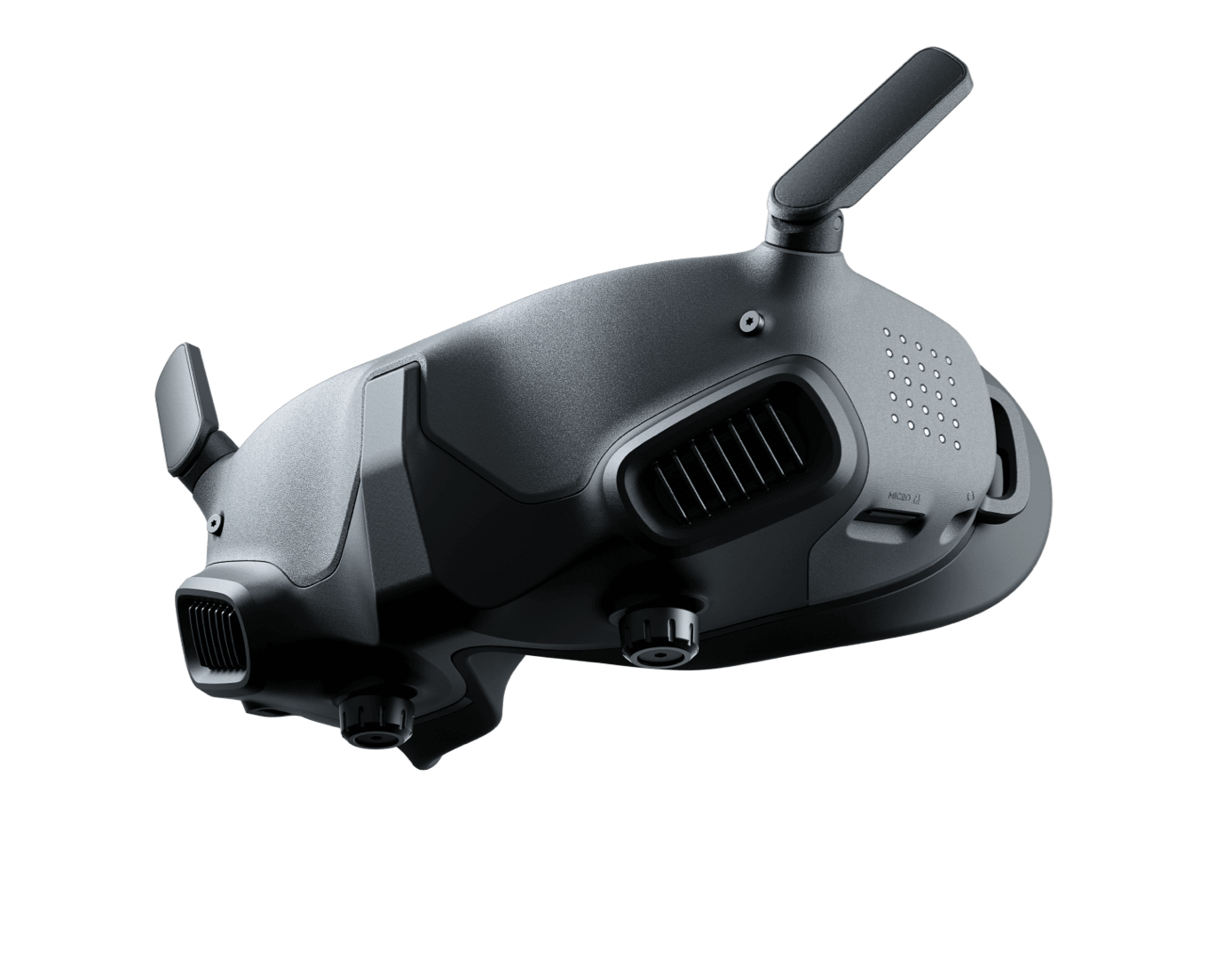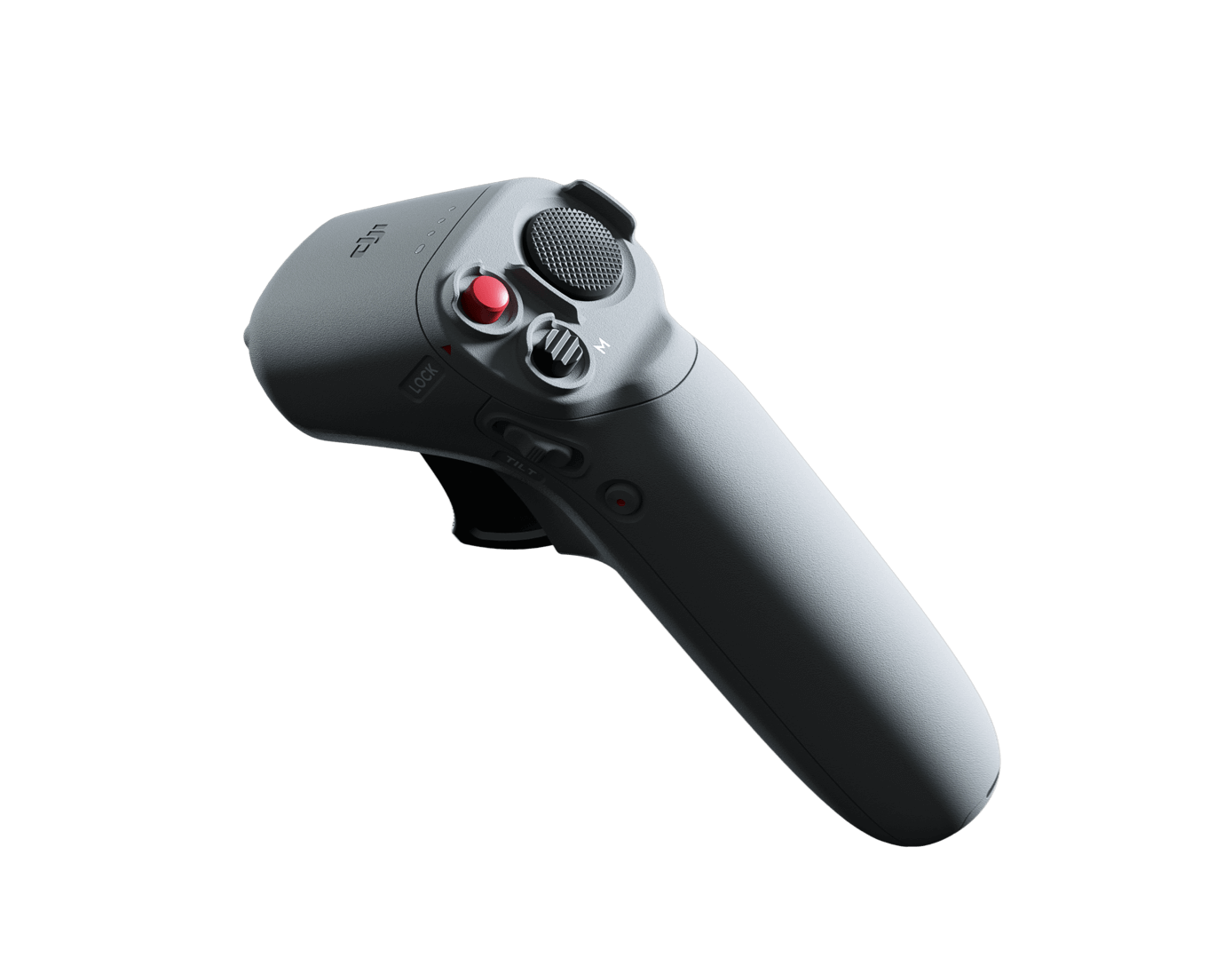 DJI Motion Controller
Get a Feel for Flying
With the DJI Motion Controller, intuitive flight is in your hands. [1] Squeeze the trigger and bolt forward or turn a corner with the swivel of your wrist. The controls are easy to use and provide a totally unique way to fly.
Smooth Shooting
Keep your footage stable as you swoop and dive with Rocksteady 2.0 and Horizon Steady. These flagship technologies open a world of cinematic possibilities by reducing camera shake and ensuring smooth ultra-HD video.
Agile in the Editing Room
Dive into a world of colors by shooting in D-Cinelike color mode. Make your footage pop with advanced color grading in post-editing and turn your creation into a masterpiece.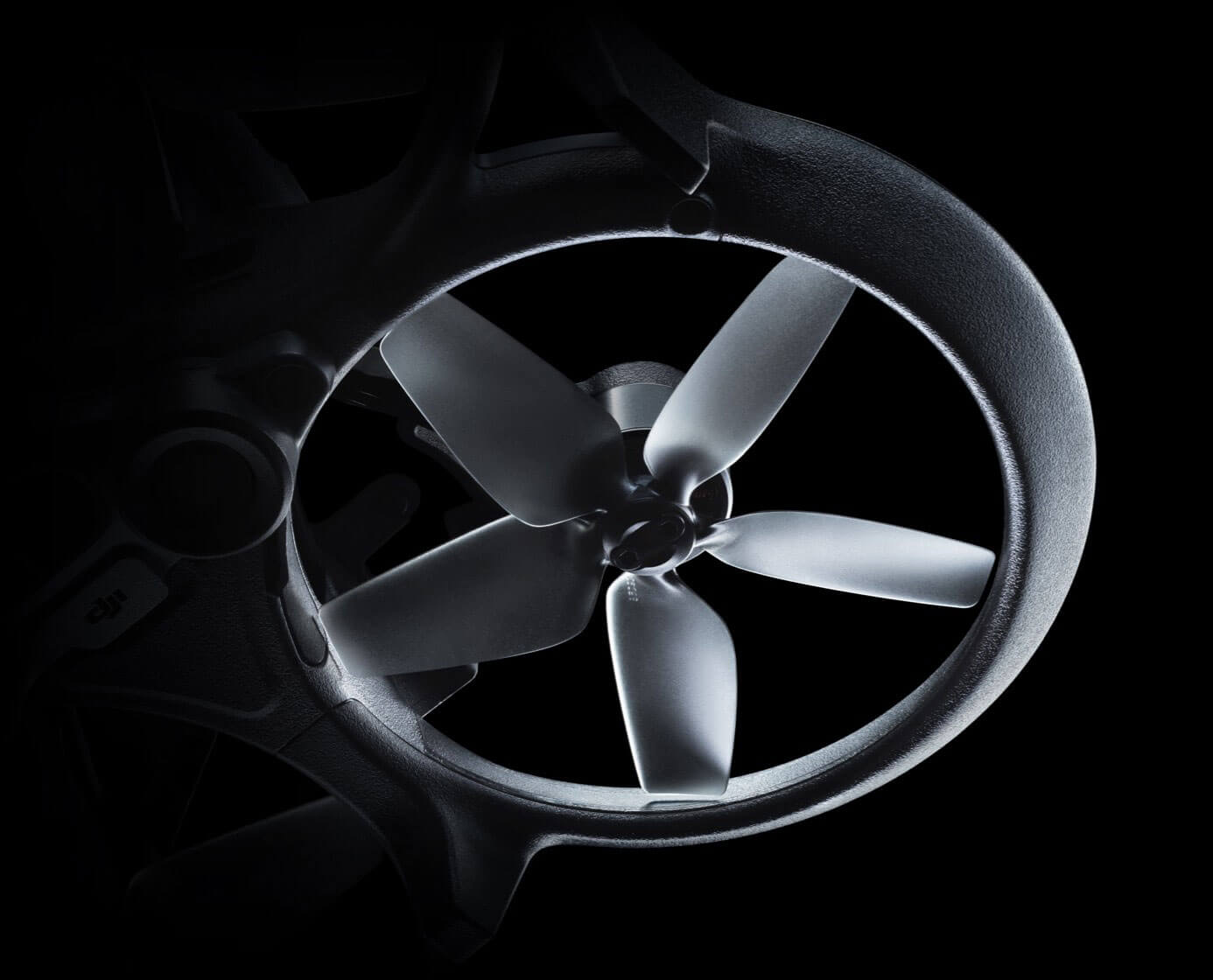 Be Bold. Fly Far.
DJI Avata is built tough, so you can be brave. The durable frame reduces the risk of damage, giving you more peace of mind. The new ducted aerodynamic design optimizes power efficiency allowing for an impressive flight time of up to 18 minutes.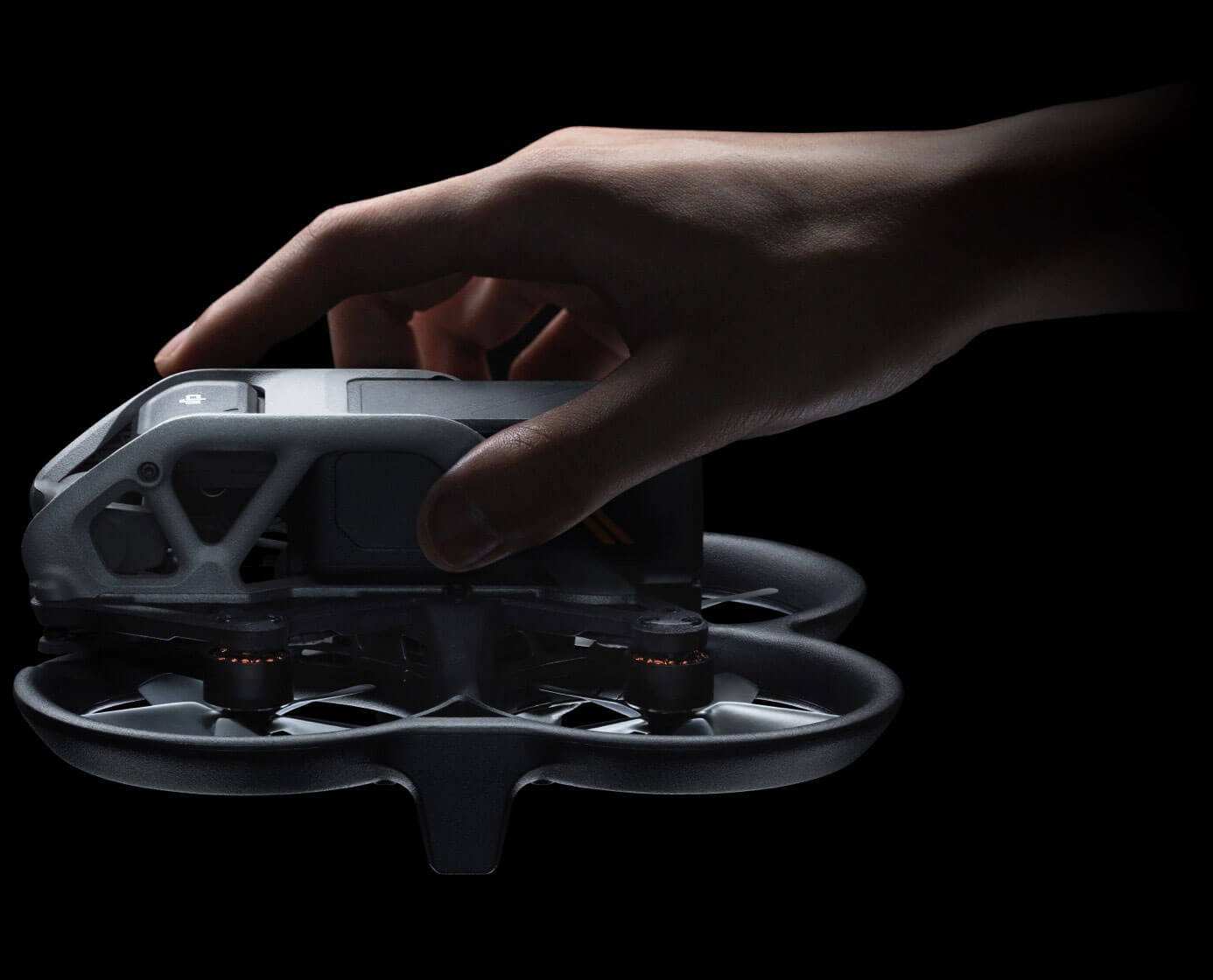 Portable and Ready for Adventure
Avata adopts a new innovative design that is made with convenience in mind. It is more lightweight, compact, and easy to carry.
Soar and Explore
Rediscover your surroundings with complete freedom and find incredible ways to capture video. DJI Avata's flexibility in various scenarios opens up a world of creative possibilities.
Downward Obstacle Sensing System
In addition to the built-in propeller guard, Avata features downward binocular vision and ToF infrared sensing for even greater safety. These sensors detect obstacles below and allow Avata to perform low-altitude or indoor flight.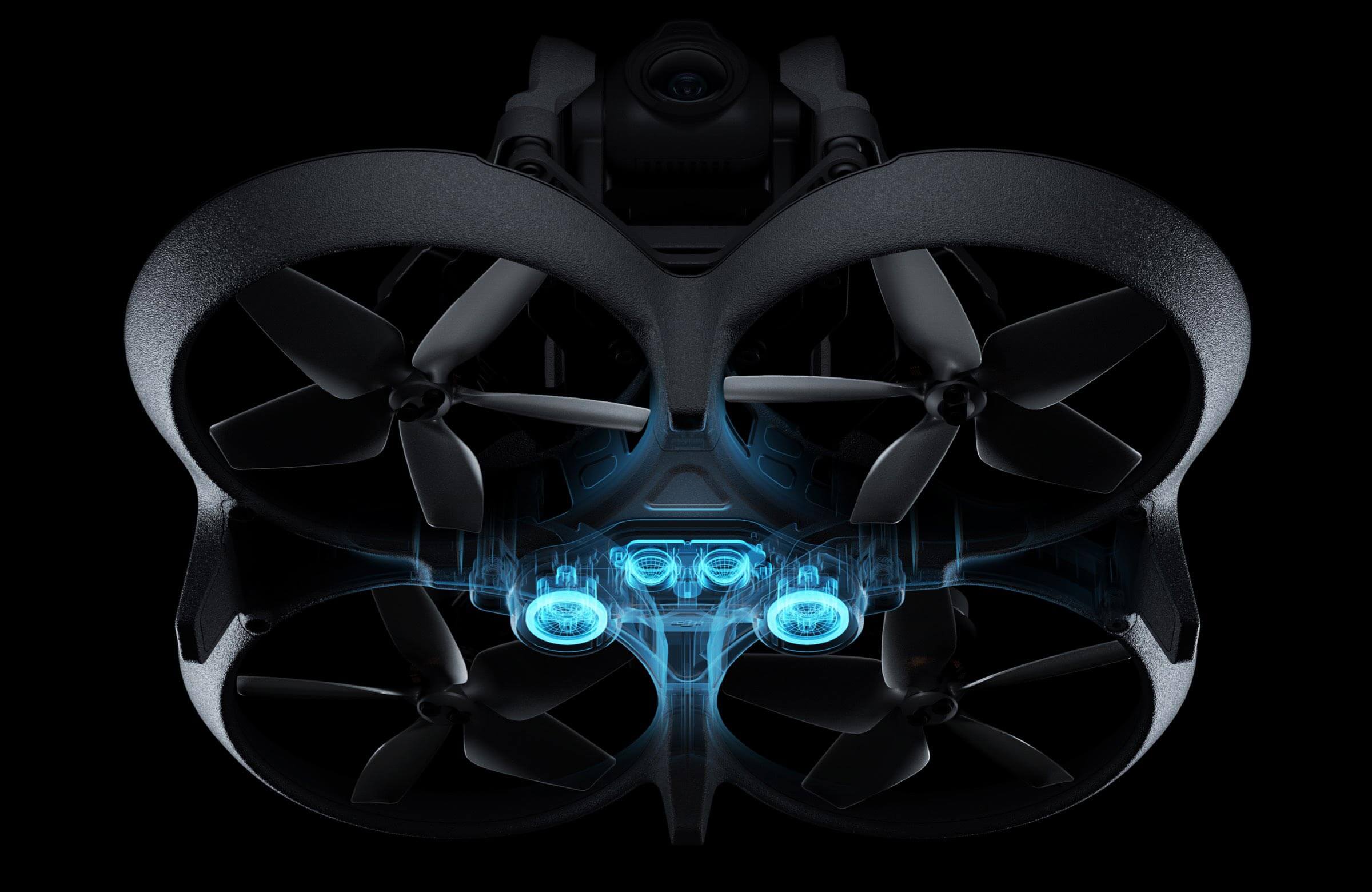 Who Said Safety Isn't Fun?
Enjoy the experience with less flight anxiety. The motion controller's Emergency Brake button lets you stop on a dime at the tap of a button. And with support for RTH, you get added protection when the battery is low or signal drops out.
Transmission You Can Depend On
Avata features DJI's flagship O3+ video transmission and 2T2R omnidirectional antennas for unrivaled stability and responsiveness during flight. Enjoy a crisp and smooth real-time view in your goggles, even in environments with interference.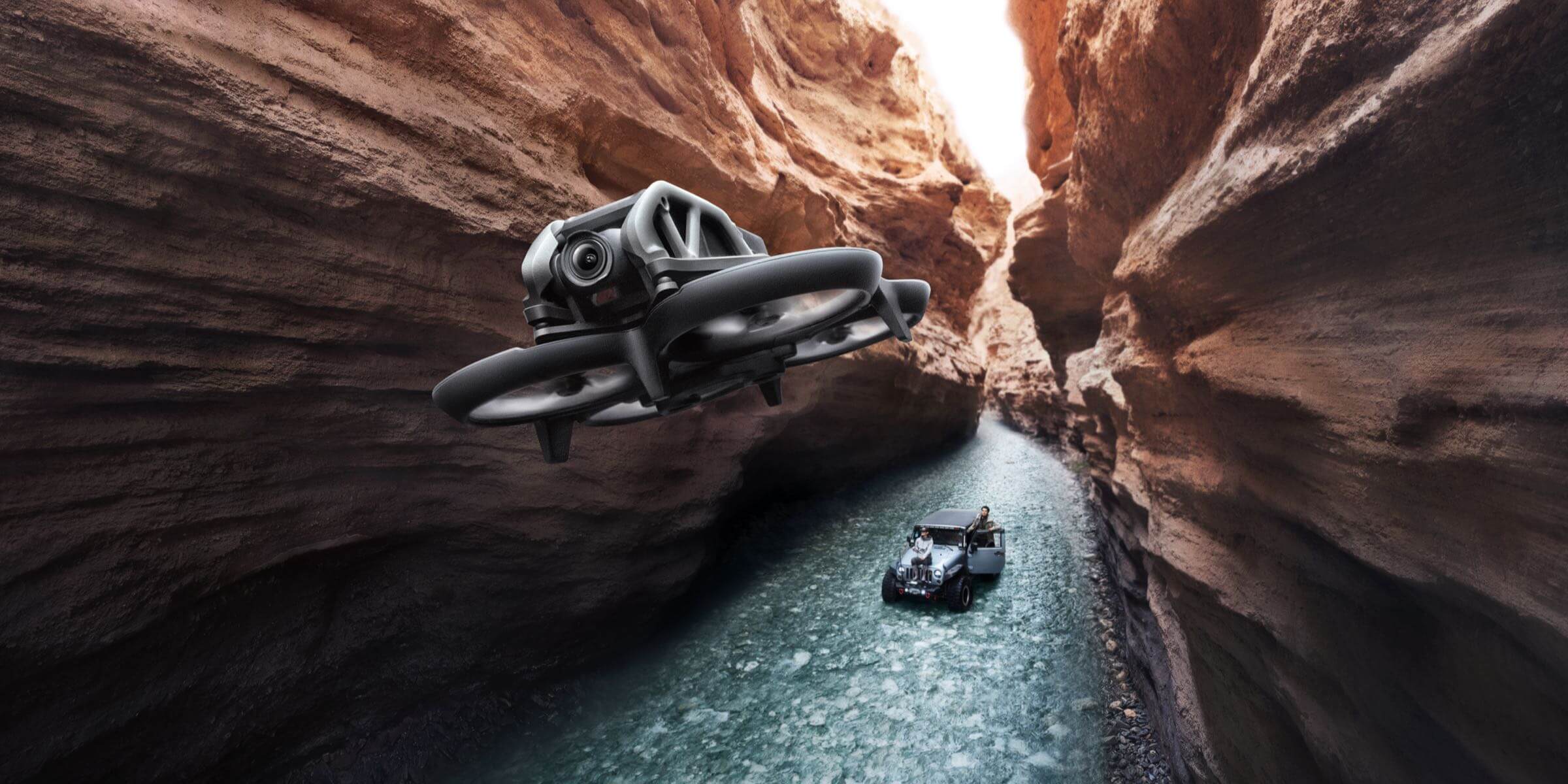 Ultimate Precision
Fly in Manual mode with DJI FPV Remote Controller 2 to achieve advanced flight movements, stable aerial photography effects, and diversified visual language for filming.