Description
DJI MINI 4 PRO
The DJI Mini 4 Pro is a little camera drone that does almost everything well. It folds up for convenient storage, is light enough to avoid registration requirements in most places, and has a great Quad Bayer camera that quickly switches between wide-screen and vertical video recording. Because it has full 360-degree obstacle avoidance sensors and an HDR video profile, it outperforms its predecessor, the Mini 3 Pro, and becomes our new Editors' Choice winner for most producers interested in aerial imaging, as well as newcomers who seek the security of obstacle avoidance.
Take it Easy
Take off anytime you feel like it. Mini 4 Pro was made to be portable and weigh less than 249 g, thus most nations and locations don't require training or examinations.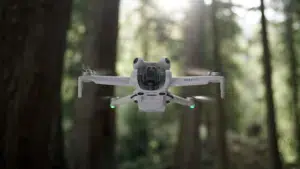 Out-sized Imaging Performance
The camera on the Mini 4 Pro is equipped with a 1/1.3-inch CMOS sensor with Dual Native ISO Fusion, an f/1.7 aperture, and 2.4 μm 4-in-1 pixels, making it simple to capture more intricate details. High dynamic range and more highlight and shadow details guarantee flawless results in each frame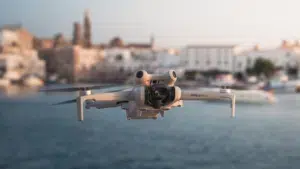 Sense More, Fly Safe
Omnidirectional obstacle detecting keeps the Mini 4 Pro incredibly secure. It recognizes impediments from every angle thanks to four wide-angle vision sensors and two downward vision sensors. By permitting autonomous braking and bypassing while in flight, Advanced Pilot Assistance Systems (APAS) promotes enhanced safety.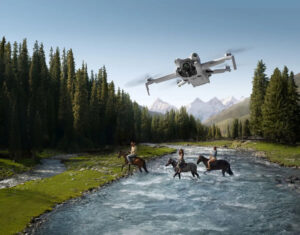 Fly Longer, Create More
With the Intelligent Flight Battery in the Mini 4 Pro, you can focus on creating rather than worrying about batteries. Enjoy a maximum flight length of 34 minutes, or upgrade to the Intelligent Flight Battery Plus for a maximum flight time of 45 minutes.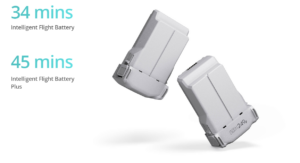 20 km Video Transmission
DJI's O4 video transmission is used in the Mini 4 Pro. From up to 20 miles away, take advantage of ultra-responsive control and fluid 1080p/60fps FHD live streams.