Description
Cut Through The Darkness. Take Back The Night
Discover The World By Moonlight
Equipped with a 1-inch CMOS image sensor and Autel's intelligent moonlight algorithm, Autel EVO Lite+ can capture crisp, vibrant details at night with low noise — even when the ISO is cranked up high
Take Control With An Adjustable Aperture
Flex your creativity with an adjustable aperture from f/2.8-f/11, giving you the ability to alter exposure and depth of field in imaginative ways that show off your unique artistic style
1″ CMOS    F2.8~F11  6K/30FPS Video   20MP
Restore Natural Colors
Automatically balance overexposure and underexposure when shooting scenes with too much contrast, producing clearer images with more layers
Defog Mode
Whether you're flying over a gloomy hilltop at dawn or hovering at the base of a waterfall, cut through the haze with a fog penetration function that automatically adjusts the camera's vibrance settings to make your footage look crisp and clear
HDR: Darker Shadows. Brighter Highlights.
With HDR on, Lite and Lite+ will snap several photos at different exposures and automatically stitch them together- resulting in a photo with more contrast and dynamic range.
Instant Focus, Instant Capture
Track fast-moving subjects with a precise autofocus that locks in within milliseconds using a phase detection autofocus and dual focus algorithm.
SkyLink Video Transmission
Fly Free—More Range, Less Interference
Fly farther while maintaining crisp, clear visuals with Autel SkyLink, our strongest image transmission system yet, which offers a transmission range of 7.4 miles, transmission quality of 2.7K/30FPS, and superior anti-interference capabilities, all while relaying stunning HD video.
2.4/5.8/5.2GHz
7.4 Miles
2.7K/30FPS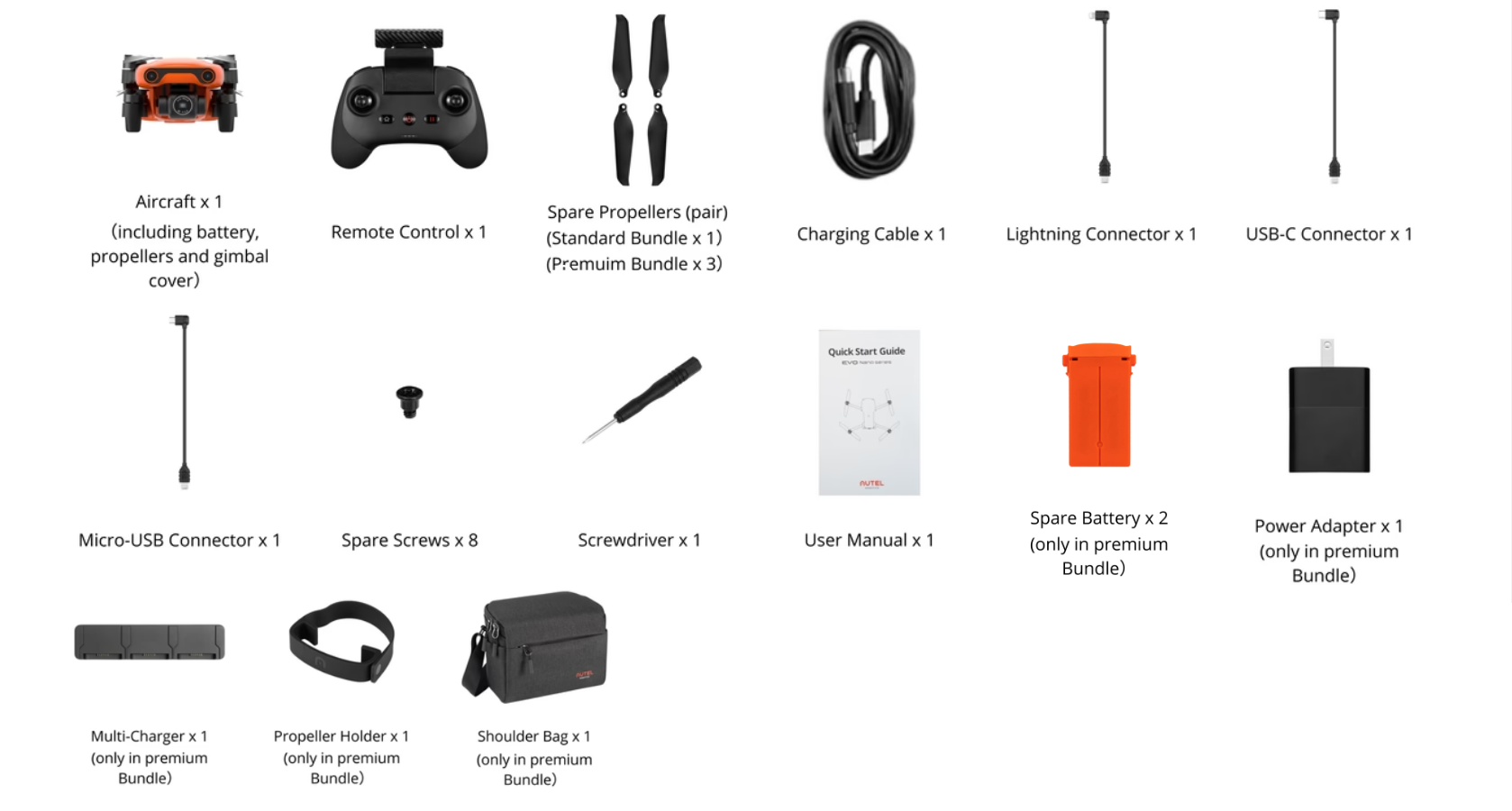 2022 Newest Autel EVO Lite Plus Drone, 6K Camera, and Adjustable Focus
EVO Lite+ camera contains one 1-inch sensor and can support 20m still photo shooting and 6K high-definition video recording, and its aperture is adjustable within F2.8~F11. The focus is 0.5m and above.
6K camera – Autofocus system – HDR – Intelligent HD Night AI Moonlight Algorithm – Autel Sky APP – Dynamic Track 2.1 Technology – Obstacle avoidance system – Three-axis gimbal – Up to 19 m/s – Transmission up to 12 km – Flight time of 40 minutes – Build-in 6G SD Card – Maximum Storage Capacity of 256GB – Foldable
Check More Autel series Drones
Technical Specifications Of Autel EVO Lite+