Description
Autel EVO II Pro Enterprise [V3]
The most recent model in the EVO II family is the Autel Robotics EVO II Pro 6K Enterprise Bundle. The 6K Pro Model has a 6K 1″ CMOS sensor that can capture still images with up to 20MP resolution. The maximum flight time of the Enterprise version is 42 minutes thanks to its larger carbon fibre arms, bigger, more powerful motors, and larger propellers, which contribute an additional 5-7 minutes of flight time. Along with secured internal and external storage, the EVO II Enterprise V3 also incorporates an ADS-B receiver for improved awareness of the operators' airspace. For optimal viewing while operating, Autel's 7.9″ 2000-nit Smart Controller is included with every EVO II Enterprise V3 Bundle.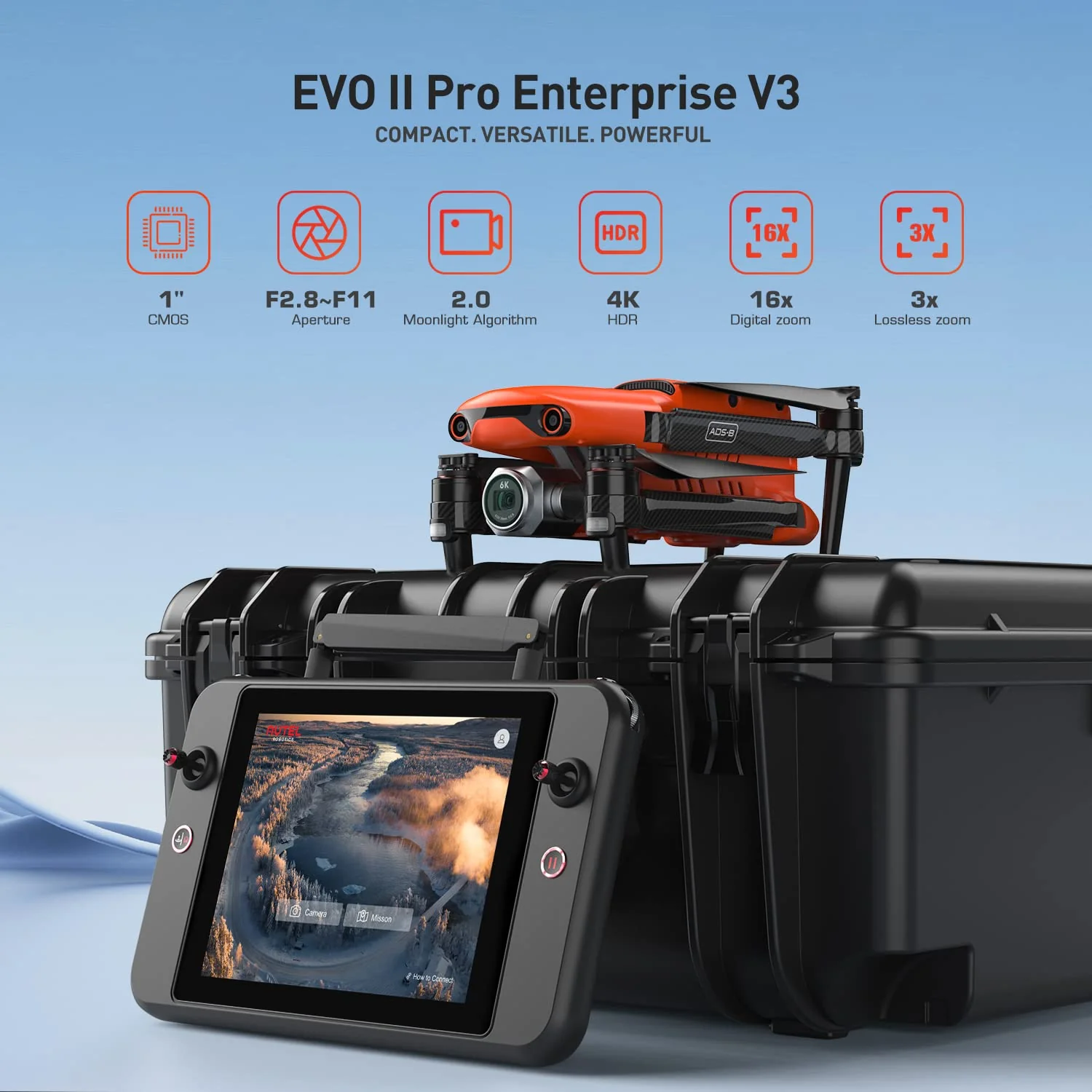 With Autel's Moonlight Algorithm 2.0, the EVO II Pro V3 offers more noise reduction for better image quality. With the help of its improved CMOS sensor, this drone can take clear pictures and videos at night or in low light.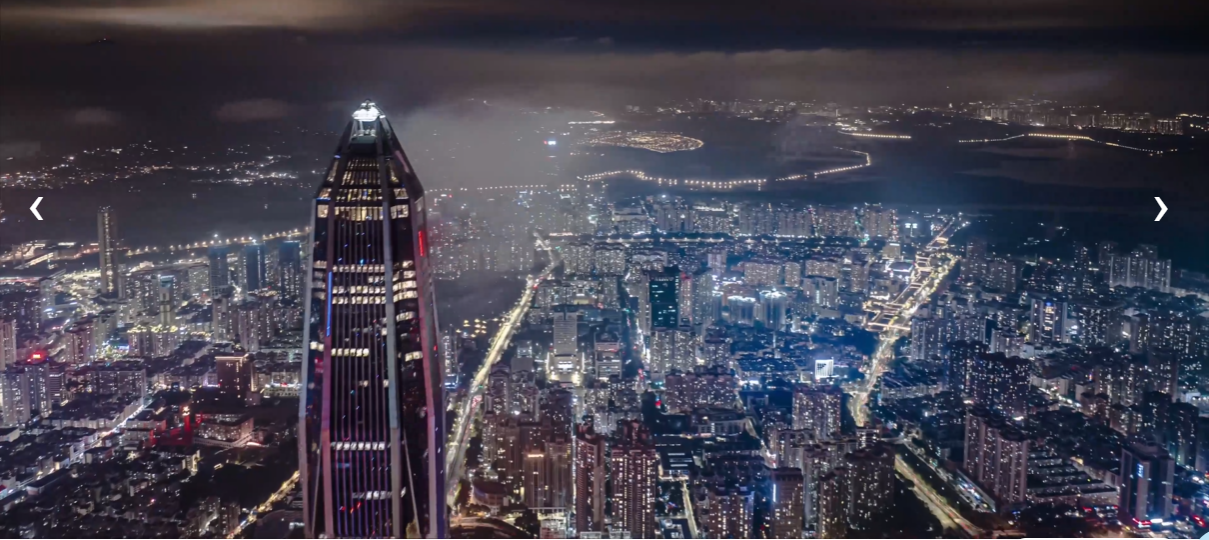 The Autel Moonlight Algorithm 2.0 is included in EVO II Pro V3 along with enhanced noise reduction processing. Succeed in operations with little lighting or in challenging lighting conditions at night when combined with the improved CaMOS in the EVO II Pro V3.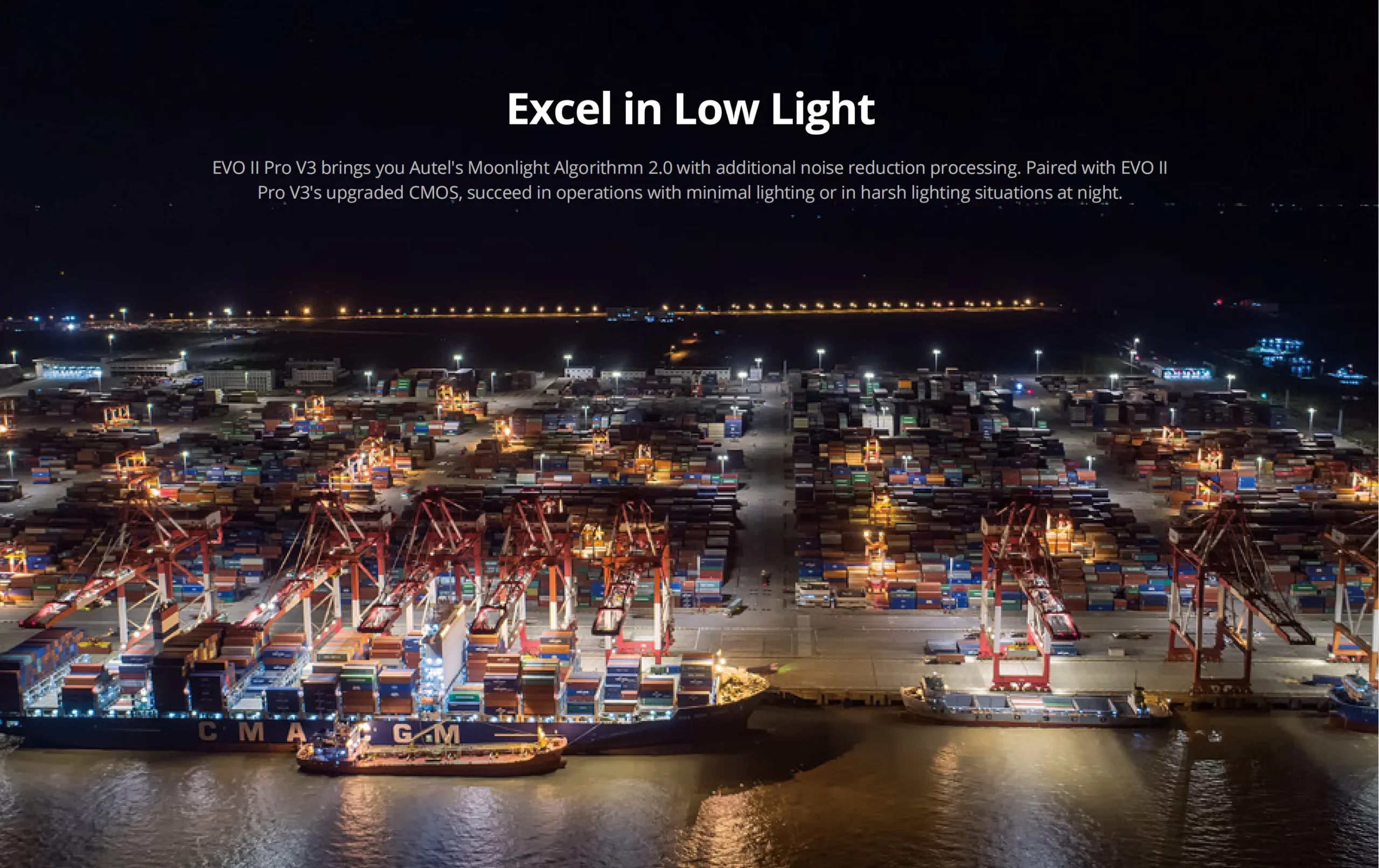 The EVO II Pro V3 combines HDR's brightness, colour, and detail with 4K clarity's brilliance. Areas of heavy shade and sunlight that had previously been concealed are now crystal clear and detailed.

Post-Production Flexibility with 12-bit DNG
With 64 times the colour rendering power of 10-bit, the EVO II Pro V3 can record up to 68.6 billion colours and capture 12-bit DNG images, giving post-production specialists more options.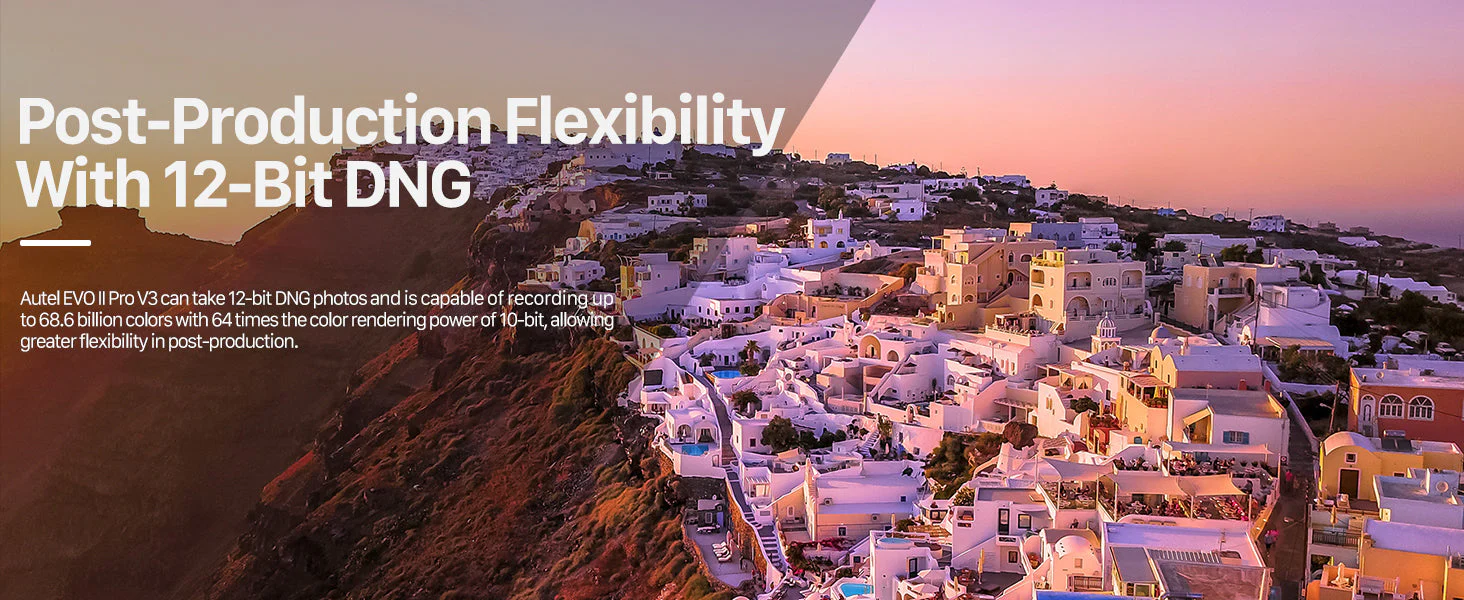 The main camera, ultrasonic wave, and IMU are just a few of the 19 sets of sensors integrated inside the EVO II Pro V3's 12 visible optical sensors, which work together to create a three-dimensional map of the drone and its surroundings in real time.