Description
The DJI Air 3 Drone is a powerful and feature-packed aerial companion that enhances photography and cinematography. This drone captures breathtaking images from multiple perspectives with its high-resolution 1/1.3′′ CMOS Medium Tele & Wide-Angle Dual Primary Cameras. The DJI Air 3 provides 46 minutes of uninterrupted aerial exploration and creativity. Its sophisticated Omnidirectional Obstacle Sensing system ensures a secure, obstacle-free flight so you can focus on taking the ideal photo.
Dual-Camera 48MP Photos
Both cameras are able to produce 48MP images with realistic details that look beautiful and enable smooth cropping in post-production for those who require it.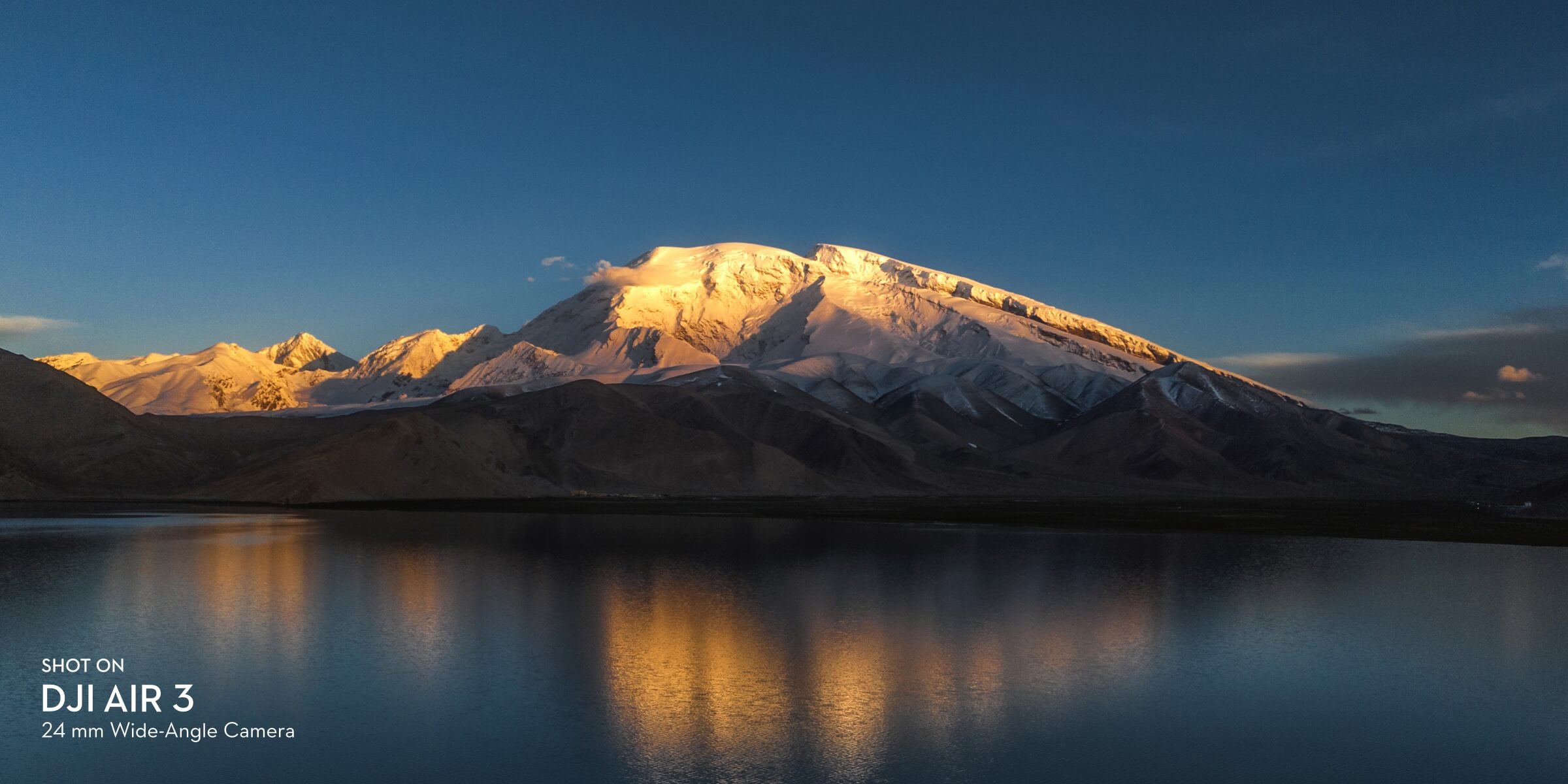 HQ/HDR 4K/60fps Videos
Dual native ISO is supported by the two 1/1.3-inch CMOS sensors enabling 4K/60fps HDR films without cropping, resulting in rich, realistic-looking results.
Omnidirectional Obstacle Sensing
For a safer overall flying, Air 3 may employ APAS 5.0 to execute smoother avoidance [6] and can identify objects from all angles.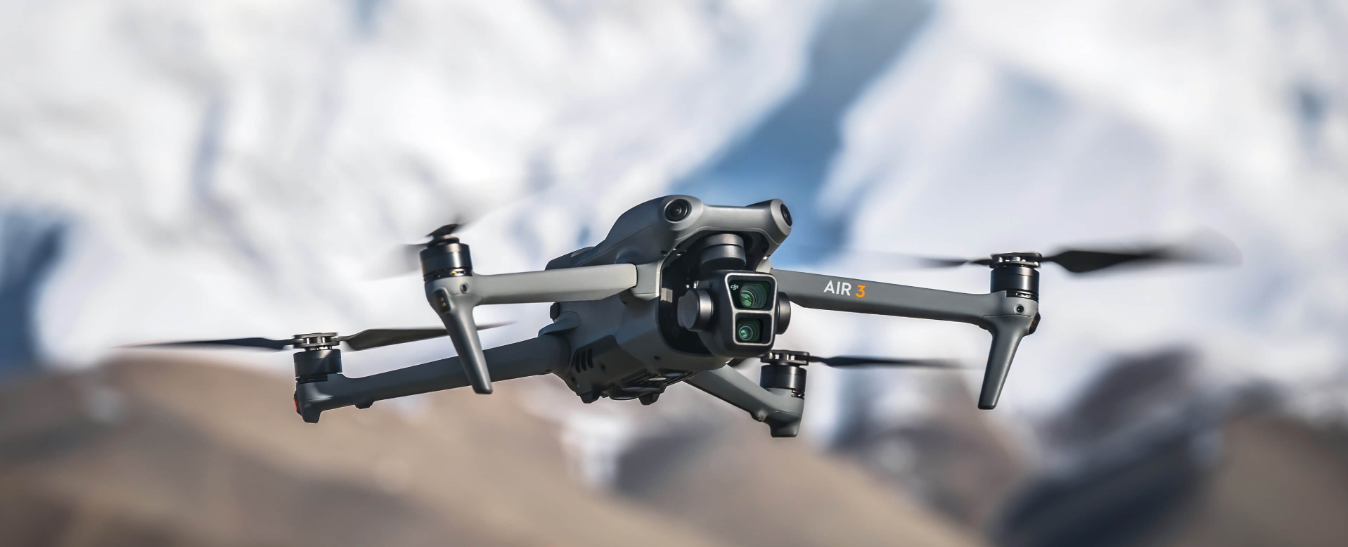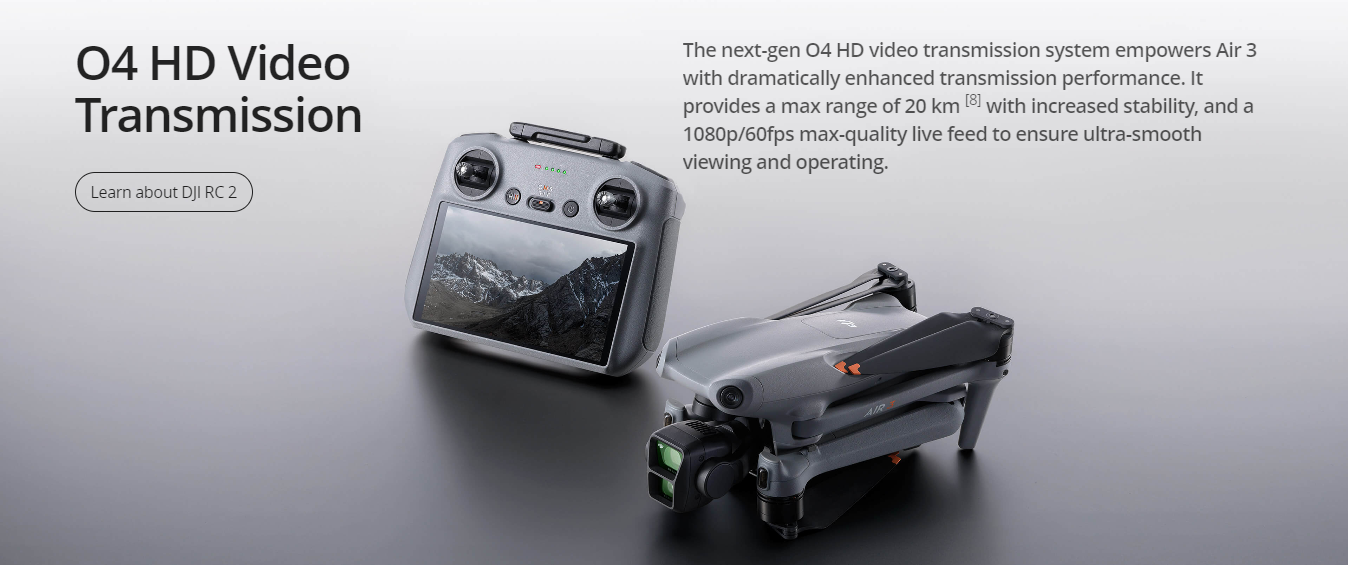 Focus Track
You or your topic may effortlessly remain in the center of the picture using Focus Track. When spotlighting subjects, the 3x medium tele camera reveals a special sense of spatial compression. You can capture intelligent, well-planned photos whenever and wherever you need them thanks to the improved tracking performance and omnidirectional obstacle sensing.