Description
DJI MATRICE 300 RTK
The DJI Matrice 300 RTK is a rugged and reliable drone suitable for use in industrial, commercial, and rescue operations. It features a built-in RTK module that enables it to withstand magnetic interference from metal structures and provides highly accurate positioning data with an optional D-RTK 2 GNSS mobile station. The drone is also IP45 rated for rain and dust resistance and can operate in temperatures ranging from -4 to 122°F. It is compatible with a variety of Zenmuse and third-party gimbal camera payloads (not included) and can be controlled from up to 9.3 miles away using the included OcuSync Enterprise controller. With a maximum flight speed of 51.5 mph and a flight time of up to 55 minutes (with a fully charged battery, not included), the Matrice 300 RTK is well-suited for a wide range of applications. It also has technologies for obstacle avoidance, course-plotting, and more.
MATRICE 300 RTK Test & Review
Six Directional Sensing and Positioning System
The DJI Matrice 300 RTK is equipped with a six-directional sensing and positioning system that allows the drone to be aware of its surroundings and protect people and property during critical missions. This system includes dual-vision and Time-of-Flight (ToF) depth sensors on all six sides of the drone, which have a detection range of up to 131 feet. The sensitivity of these sensors can be adjusted using the DJI Pilot app. This system helps the M300 RTK navigate and operate safely in various environments.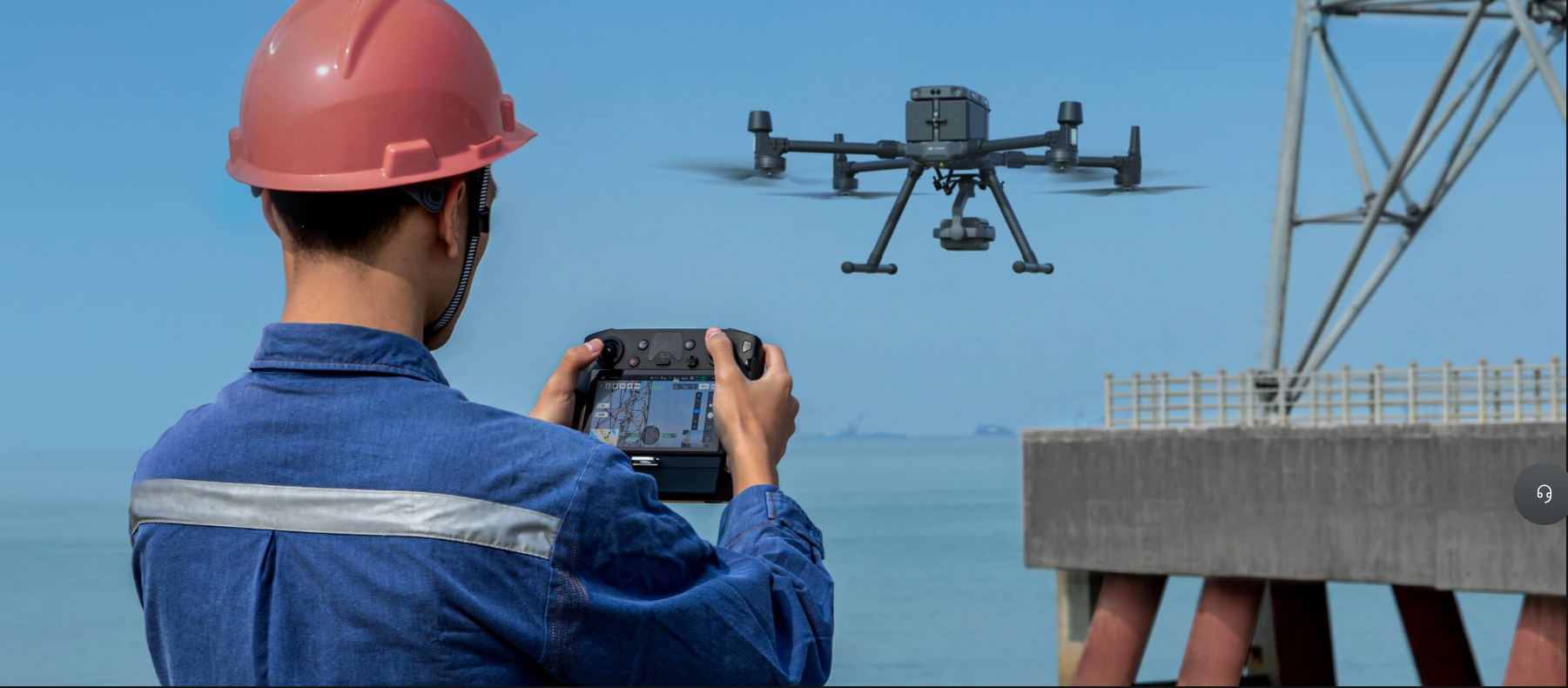 DJI MATRICE 300 RTK Superior Performance
Improved Transmission System
The all-new OcuSync Enterprise enables transmission up to 15 km away and supports triple-channel3 1080p video. Real-time auto-switching between 2.4 GHz and 5.8 GHz4 enables more reliable flight near high-interference environments, while AES-256 encryption offers secure data transmission.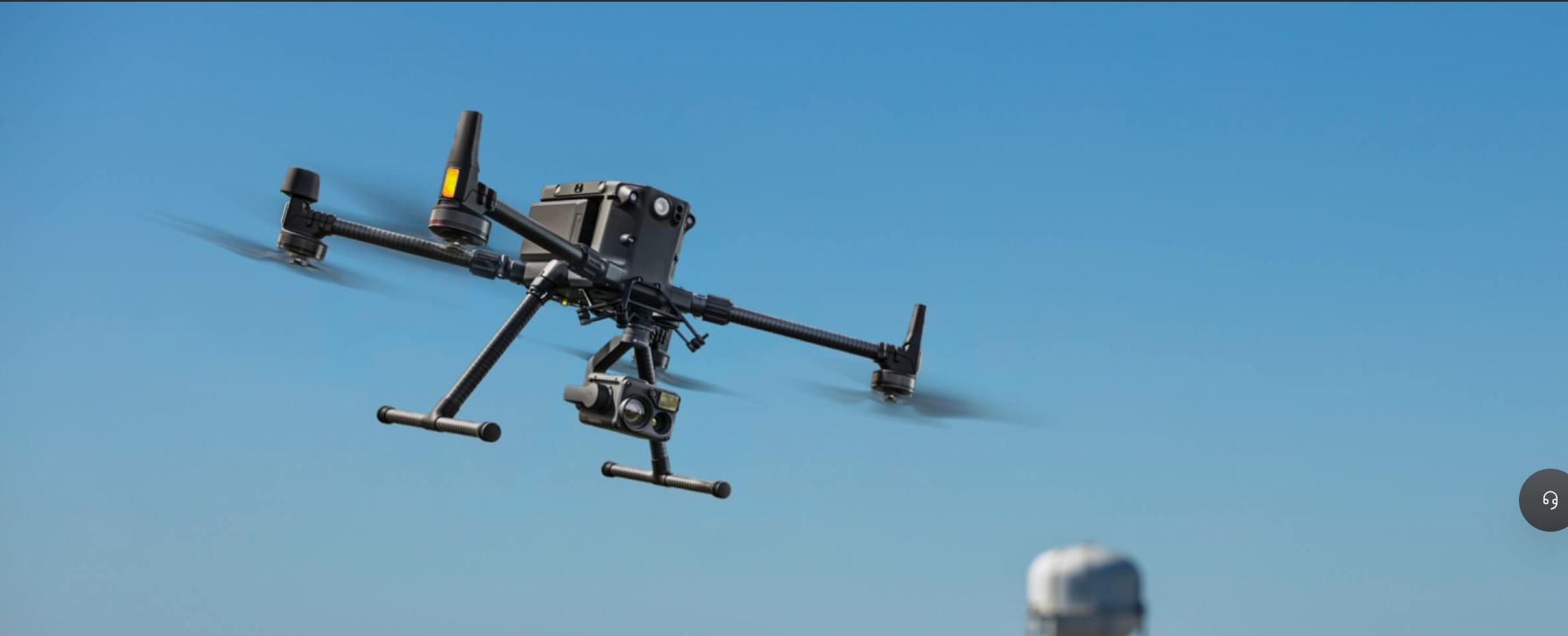 Live Mission Recording
The DJI Matrice 300 RTK has a feature called Live Mission Recording, which allows you to record various actions during a mission, such as movement, gimbal orientation, image capture, and zoom. This information is saved as a template mission file, which can be used to automate future inspection flights. This feature is useful for quickly and efficiently completing tasks such as inspections of buildings, structures, or other assets, as it allows you to replicate successful missions in the future.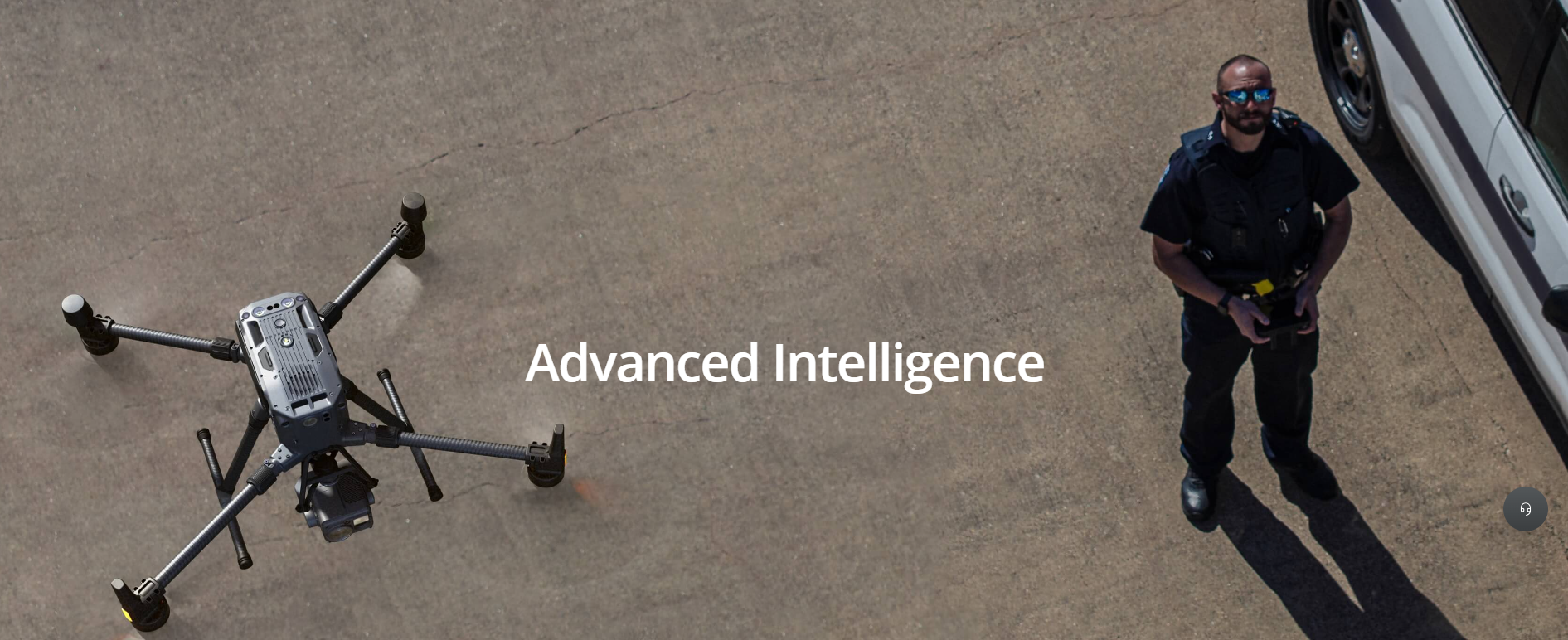 Live Mission Recording
Record mission actions such as aircraft movement, gimbal orientation, photo shooting, and zoom level to create sample mission files for future automated inspections.
Smart Pin & Track8
Pin Point
Mark an object in camera or map view with a quick tap, and advanced sensor fusion algorithms will immediately calculate its coordinates, which are projected to all camera views as an AR icon. The location of the subject is automatically shared with another remote controller, or to online platforms such as DJI FlightHub9.
Smart Track
Identify and follow moving subjects like people, vehicles, and boats with the Smart Track function, where auto-zoom is applied for steady tracking and viewing. The subject's dynamic location is continuously acquired and shared to another remote controller or to DJI FlightHub9
| | |
| --- | --- |
| Item | Quantity |
| Aircraft Body | x1 |
| DJI Smart Controller Enterprise | x1 |
| USB-C Cable | x1 |
| 2110 Propeller (CW) | x2 |
| 2110 Propeller (CCW) | x2 |
| Landing Gear | x2 |
| Spare Stick Cover (pair) | x1 |
| Spare Propeller Holder | x2 |
| Spare Gimbal Damper | x4 |
| USB Cable (with Double A Ports) | x1 |
| Vision System Calibration Plate | x1 |
| Carrying Case | x1 |
| Smart Controller Lanyard | x1 |
| Rubber Port Cover (Set) | x1 |
| MScrews and Tools | x1 |
| Power Lead | x1 |
DJI Matrice 300 RTK Specifications
Dimensions

Unfolded, propellers excluded, 810×670×430 mm (L×W×H)
Folded, propellers included, 430×420×430 mm (L×W×H)
Diagonal Wheelbase

895 mm
Weight (with single downward gimbal)

Approx. 3.6 kg (without batteries)
Approx. 6.3 kg (with two TB60 batteries)
Operating Frequency

2.4000-2.4835 GHz
5.725-5.850 GHz
EIRP

2.4000-2.4835 GHz:
29.5 dBm (FCC); 18.5dBm (CE)
18.5 dBm (SRRC); 18.5dBm (MIC)

5.725-5.850 GHz:
28.5 dBm (FCC); 12.5dBm (CE)
28.5 dBm (SRRC)
Hovering Accuracy (P-mode with GPS)

Vertical:
±0.1 m (Vision System enabled)
±0.5 m (GPS enabled)
±0.1 m (RTK enabled)

Horizontal:
±0.3 m (Vision System enabled)
±1.5 m (GPS enabled)
±0.1 m (RTK enabled)
RTK Positioning Accuracy

When RTK enabled and fixed:
1 cm+1 ppm (Horizontal)
1.5 cm + 1 ppm (Vertical)
Max Angular Velocity

Pitch: 300°/s, Yaw: 100°/s
Max Pitch Angle

30° (P-mode, Forward Vision System enabled: 25°)
Max Ascent Speed

S mode: 6 m/s
P mode:5 m/s
Max Descent Speed (vertical)

S mode: 5 m/s
P mode:4 m/s
Max Descent Speed (tilt)

S Mode: 7 m/s
Max Speed

S mode: 23 m/s
P mode:17 m/s
Service Ceiling Above Sea Level

5000 m (with 2110 propellers, takeoff weight ≤ 7 kg) / 7000 m (with 2195 propellers, takeoff weight ≤ 7 kg)
Max Wind Resistance

15 m/s
Supported DJI Gimbals

Zenmuse XT2/XT S/Z30/H20/H20T
Supported Gimbal Configurations

Single Downward Gimbal, Dual Downward Gimbals, Single Upward Gimbal, Upward and Downward Gimbals, Triple Gimbals
Ingress Protection Rating

IP45
GNSS

GPS+GLONASS+BeiDou+Galileo
Operating Temperature

-20°C to 50°C (-4
Obstacle Sensing Range

Forward/Backward/Left/Right: 0.7-40m
Upward/Downward: 0.6-30m
FOV

Forward/Backward/Downward: 65° (H), 50° (V)
Left/Right/Upward: 75°(H), 60°(V)
Operating Environment

Surfaces with clear patterns and adequate lighting (> 15 lux)
Infrared ToF Sensing System
Obstacle Sensing Range

0.1-8m
Operating Environment

Large, diffuse and reflective obstacles (reflectivity >10%)
Top and bottom auxiliary light
Effective lighting distance

5 m
Intelligent Flight Battery
Net Weight

Approx. 1.35 kg
Operating Temperature

-4°F to 122°F (-20°C to 50°C)
Ideal storage temperature

71.6°F to 86°F (22°C to 30°C)
Charging Temperature

-4°F to 104°F (-20°C to 40°C)
(When the temperature is lower than 5°C, the self-heating function will be automatically enabled. Charging in a low temperature may shorten the lifetime of the battery)

Charging time

Using BS60 Intelligent Battery Station:
220V input: 60 minutes (fully charging two TB60 batteries), 30 minutes (charging two TB60 batteries from 20% to 90%)
110V input: 70 minutes (fully charging two TB60 batteries), 40 minutes (charging two TB60 batteries from 20% to 90%)
BS60 Intelligent Battery Station
Maximum Capacity

TB60 Intelligent Flight Battery × 8
WB37 Intelligent Battery × 4
Input

100-120 VAC, 50-60 Hz / 220-240 VAC, 50-60 Hz
Output Power

100-120 V: 750 W
220-240 V: 992 W
Operating Temperature

-4°F to 104°F (-20°C to 40°C)
Built-in battery

Type: 18650 lithium ion battery (5000 mAh @ 7.2 V)
Charging: Use a USB charger with specification of 12V / 2A
Rated power: 17 W
Charging time: 2 hours and 15 minutes (Using a USB charger with specification of 12V / 2A)
Battery Life

Built-in battery: Approx. 2.5h
Built-in battery+External battery: Approx. 4.5h
USB Power Supply

5 V / 1.5 A
perating Frequency

2.4000-2.4835 GHz
5.725-5.850 GHz
Max Transmitting Distance (unobstructed, free of interference)

NCC/FCC: 15 km
CE/MIC: 8 km
SRRC: 8 km
EIRP

2.4000-2.4835 GHz:
29.5 dBm (FCC) 18.5dBm (CE)
18.5 dBm (SRRC); 18.5dBm (MIC)

5.725-5.850 GHz:
28.5 dBm (FCC); 12.5dBm (CE)
20.5 dBm (SRRC)
External battery

Name: WB37 Intelligent Battery
Capacity: 4920 mAh
Voltage: 7.6V
Type: LiPo
Energy: 37.39Wh
Charging time (using BS60 Intelligent Battery Station): 70 minutes (15°C to 45°C); 130 minutes (0°C to 15°C)
Operating Temperature

-20°C to 40°C (-4 °F to 104 °F)
DJI MATRICE 300 RTK Frequently Asked Questions (FAQs)