Description
The DJI Matrice M30T Drone Camera is a cutting-edge aerial imaging solution for pros and hobbyists who want performance and versatility. Advanced technology in the M30T's high-resolution camera takes 4K video and detailed stills from incredible heights. Its stabilized gimbal captures footage without shake during aggressive aircraft movements. Thermal imaging improves situational awareness, making the camera useful for search and rescue, surveillance, and environmental monitoring. The DJI Matrice M30T Drone Camera lets users discover new viewpoints and shoot breathtaking aerial images with intelligent flight modes, accurate controls, and a robust build. Whether for business or artistic use, the M30T redefines drone photography and filming.
The DJI M30T  Overview & Unboxing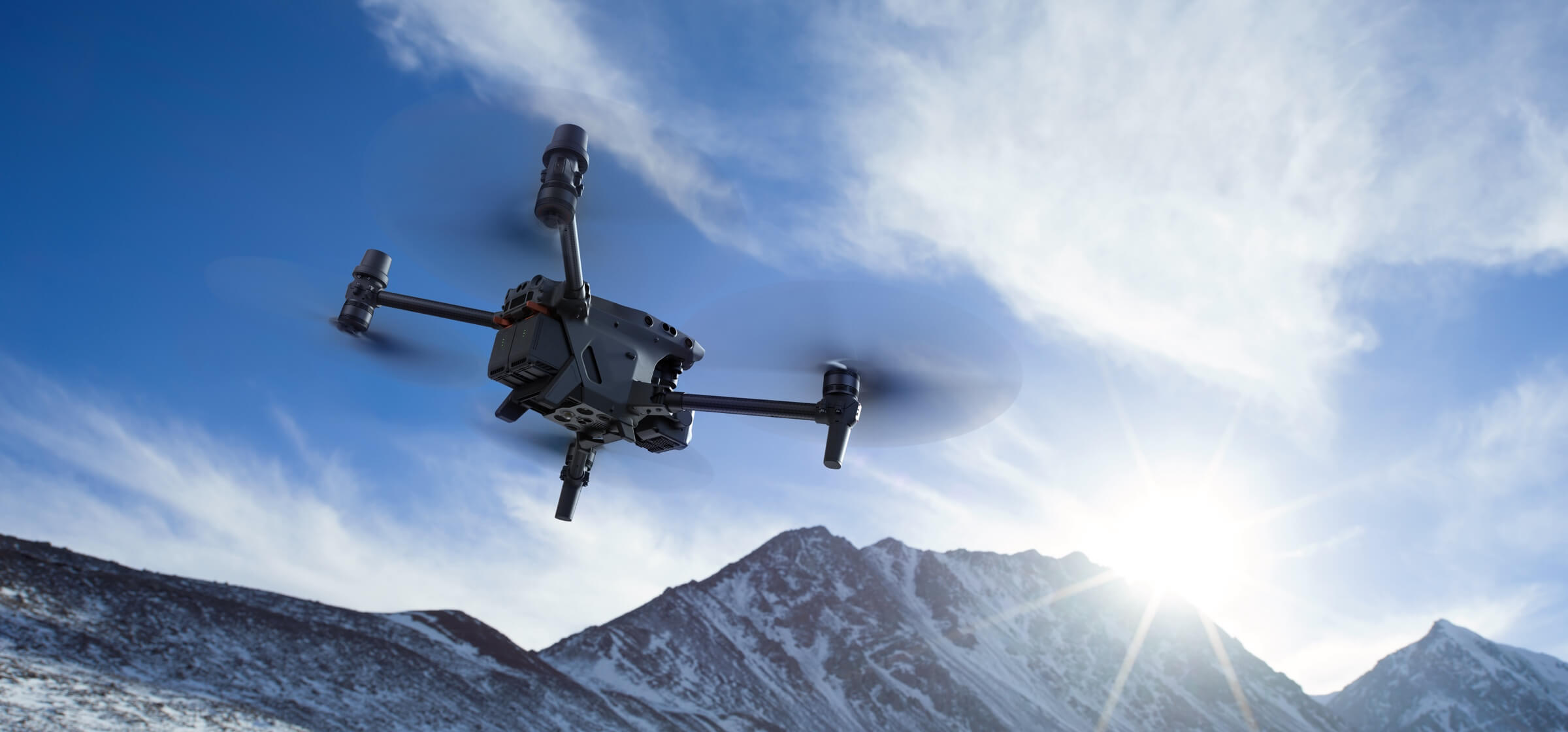 Environmental Adaptability
With IP55 protection, the M30 can easily handle adverse weather and temperatures ranging from -20° C~50° C.
Redundancies and Backup Systems
Built-in advanced redundancy systems help keep your critical missions going even in unexpected scenarios.
Lightweight and Portable
Compact and foldable, the M30 Series is easy to pack up, carry, and deploy.
Capture Everything
The M30 Series integrates wide, zoom, and thermal cameras (M30T only) with a laser rangefinder, which together can capture the aerial data you need when you need it.
Built For Commercial Drone Pilots
The 7-inch widescreen DJI RC Plus with dual control mode is tailor-made for Enterprise users.
Enterprise Environmental Adaptability
IP54 PROTECTION, WATER AND DUSTPROOF -20°C TO 50°C, CAPABLE IN CLIMATES BOTH HOT AND COLD
Improved Stability and Battery Life
Four Antenna OcuSync 3 Enterprise
Cover more area with stable video transmission and removable dual-antennas.
Extended Battery Life
Internal and external battery configuration powers 6 hours of battery life and enables hot-swapping for seamless, uninterrupted flight operations.
Introducing the All-new DJI Pilot 2
A revamped Enterprise flight interface designed to improve piloting efficiency and flight safety.
Ergonomic Design For Safety and Efficiency
Pilot 2 works seamlessly with the DJI RC Plus. Screenside and customizable buttons are all within reach and enable quick operations, such as adjusting camera views and dropping PinPoints.
DJI FlightHub 2
Ground-to-Cloud Synergy | Master Your Mission Environment
FlightHub 2 offers a 2.5D Base Map for quick terrain awareness, One-Tap Panorama Sync for rapid site overviews, and Cloud Mapping for fast mapping in RGB or infrared.
Mission Live Streaming
Connect multiple users to one or many drone operations simultaneously, and keep teams updated with the latest developments thanks to low latency, high-resolution live streaming.
Live Annotations
Highlight objects or areas of interest for efficient mission management and resource distribution. Annotations are visible to ground teams, pilots, or any team member for timely project alignment and task distribution
treamlined Team Communication
Synchronize valuable information such as team position, drone status, mission details, and more, in real-time and across multiple device types, making team collaboration easier than ever.
BS30 Intelligent Battery Station
A smart, portable solution with multiple charging modes to meet your mission needs. Capable of charging four pairs of TB30 Intelligent Flight Batteries and one pair of RC Plus batteries, pairs are charged one at a time, with one pair taking just 30 minutes to charge from 20-90%.
TB30 Intelligent Flight Battery
Each battery supports self-heating for cold environments, hot-swapping for fast turnarounds, and 400 charge cycles9 for increased operational efficiency.