Description
DJI Mavic 3 Pro Cine Premium Combo
Experience unparalleled aerial photography and filmmaking with the DJI Mavic 3 Pro Cine Premium Combo. This ultimate package is meticulously crafted for professional content creators, elevating your artistry to new heights. The centerpiece of this extraordinary collection is the DJI Mavic 3 Pro drone, a marvel of technology equipped with an advanced camera system. With its expansive 1-inch CMOS sensor, the DJI Mavic 3 Pro captures breathtaking 20-megapixel photos and delivers 4K videos at an impressive 60 frames per second. Elevate your visuals with the dynamic capabilities of HDR imaging, enhancing every detail with unparalleled dynamic range and vibrant color accuracy. Unlock your creative potential with the DJI Mavic 3 Pro and its meticulously curated accessories in the Cine Premium Combo. Elevate your storytelling, capture the extraordinary, and immortalize moments like never before with this cutting-edge drone package.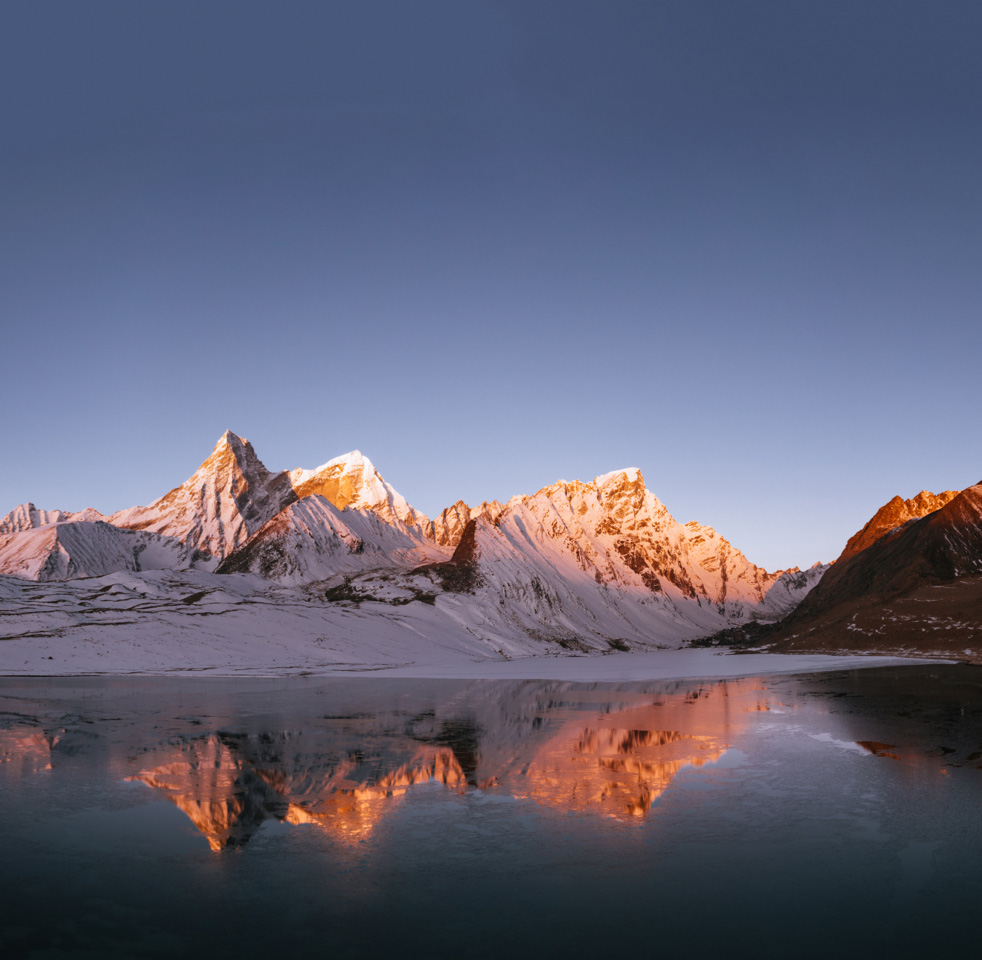 Hasselblad 4/3 CMOS Camera
Experience the brilliance of the Hasselblad 4/3 CMOS Camera, a true marvel of imaging technology. Boasting an impressive aperture range from f/2.8 to f/11, this camera empowers you to capture your vision with exquisite precision. Immerse yourself in the world of high-resolution cinematography as you shoot in astounding 5.1K at a smooth 50 frames per second, or embrace the cinematic charm of 4K at a remarkable 120 frames per second1.
Unlock a breathtaking spectrum of color with the 10-bit D-Log M mode, allowing you to record up to an astounding one billion colors. Your visuals will come to life in ways you've never imagined, with a richness and depth that defy expectations.
Step into the realm of unparalleled imaging possibilities with the Hasselblad 4/3 CMOS Camera. Elevate your creative journey, capturing every detail, every shade, and every nuance with absolute brilliance.
Apple ProRes for Professional Creation
Elevate your professional content creation with the Mavic 3 Pro Cine's support for the coveted Apple ProRes codec across three cameras. Seamlessly enhancing your workflow, this cutting-edge drone package includes a lightning-fast 10Gbps data cable and a seamlessly integrated 1TB SSD, ensuring you have all the tools you need to bring your creative vision to life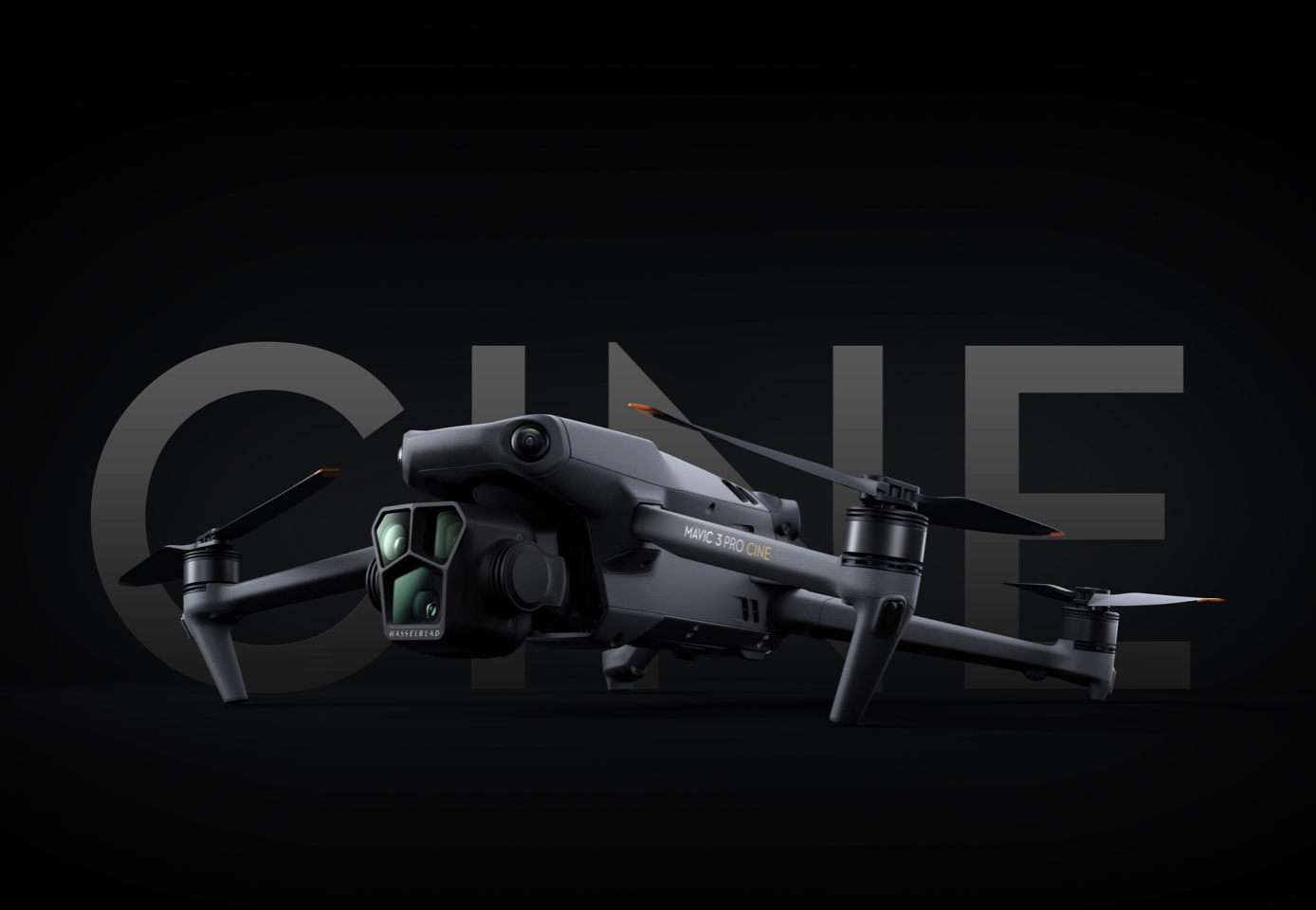 Max Flight Time of 43 Minutes
Experience extended flight sessions like never before with the remarkable Mavic 3 Pro, boasting an impressive maximum flight time of 43 minutes. Unleash your creativity and capture breathtaking aerial photographs as you explore greater distances, all while achieving your objectives in a single, uninterrupted flight. Elevate your drone experience with the Mavic 3 Pro's extended flight capabilities, redefining the possibilities of aerial photography and exploration
Omnidirectional Obstacle Sensing
Flying is possible with the Mavic 3 Pro even in challenging terrain. Obstacles are detected and a safe path is planned using eight sensors and a strong processing engine.
15km HD Video Transmission
For more fluid control, the DJI O3+ provides a transmission distance of up to 15 km and a live stream at 1080p/60 fps.
Thrilling Immersive Flight
Use DJI goggles and the DJI RC Motion 2 for an immersive FPV experience[6]. Enjoy realistic colours, precise details, and engaging motion controls when you fly.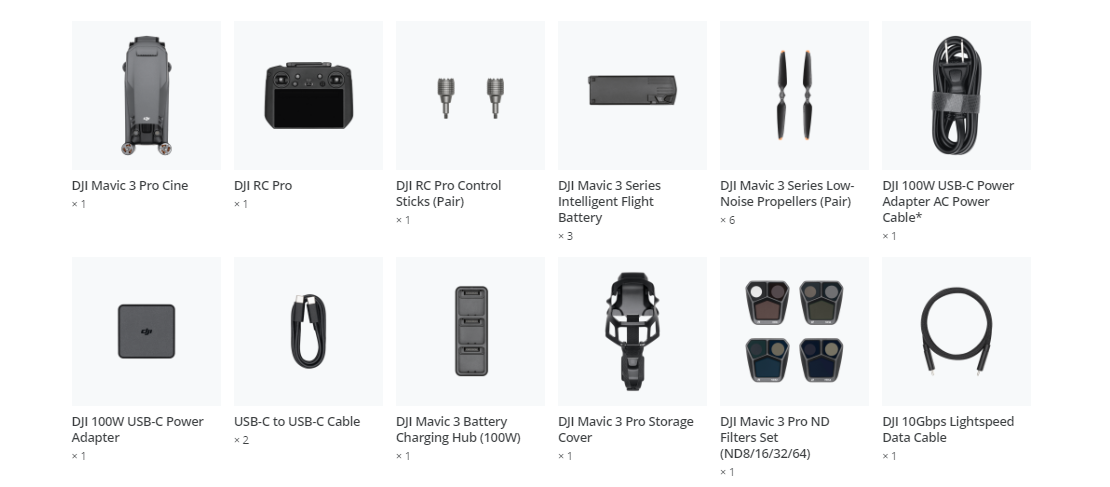 DJI Mavic 3 Pro Cine drone, DJI Mavic 3 Pro Cine specifications, DJI Mavic 3 Pro Cine review, DJI Mavic 3 Pro Cine price in India, DJI Mavic 3 Pro Cine combo, DJI Mavic 3 Pro Cine features