Description
DJI M30 DRONE
The DJI M30 series of drones feature several high-performance sensors, are lightweight and portable, and are weatherproof. The Matrice 30 Series (M30 or M30T) comes with a DJI RC Plus, two DJI TB30 Intelligent Flight Batteries, one BS30 Intelligent Battery Station, and the aircraft storage case.
Capture everything with unrivaled aerial intelligence
The M30 Series combines a laser rangefinder with wide, zoom, and thermal cameras (M30T only), allowing you to gather the aerial data you need when you need it.
Environmental Adaptability
With IP55 protection, the M30 can easily handle adverse weather and temperatures ranging from -20° C~50° C.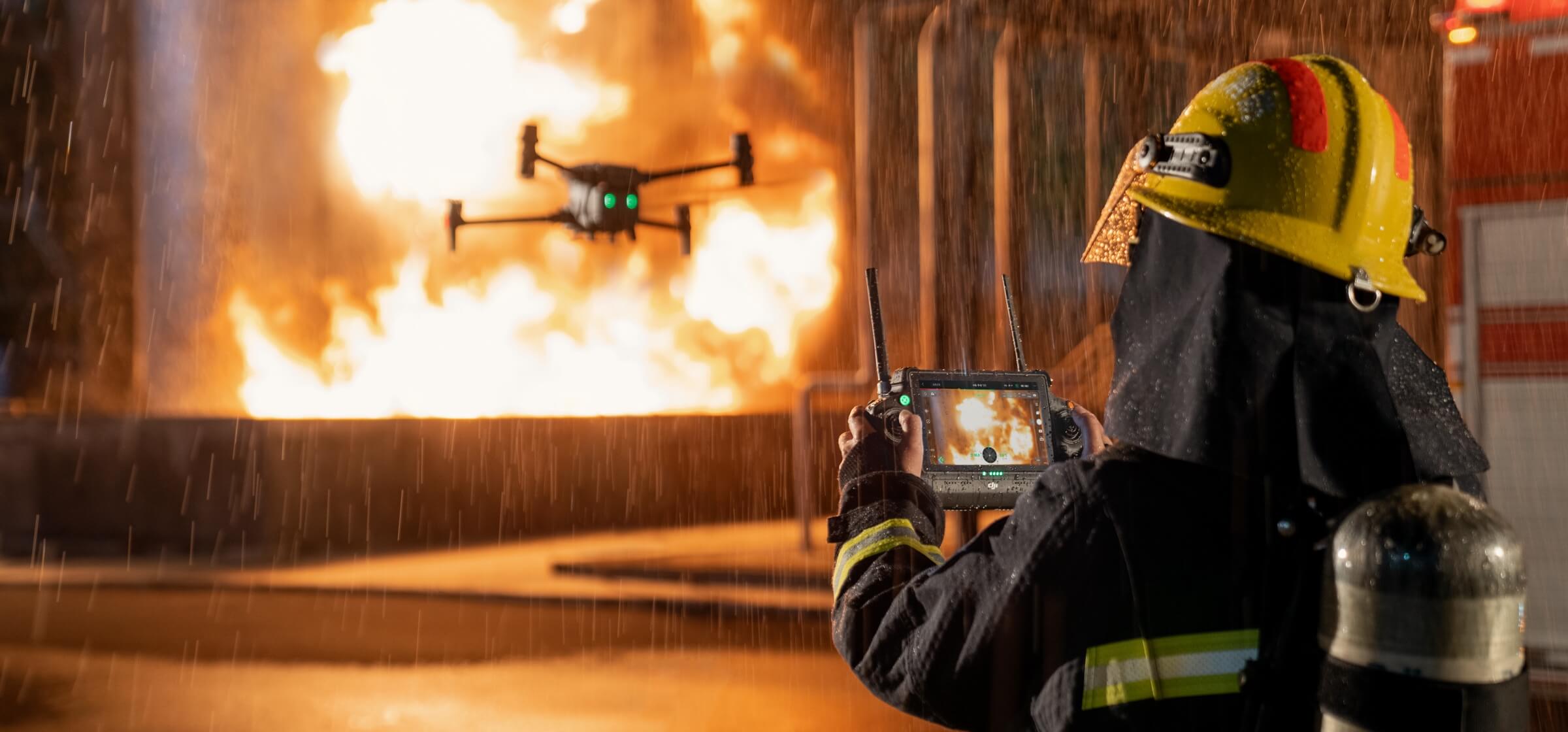 Redundancies and Backup Systems
Built-in advanced redundancy systems help keep your critical missions going even in unexpected scenarios.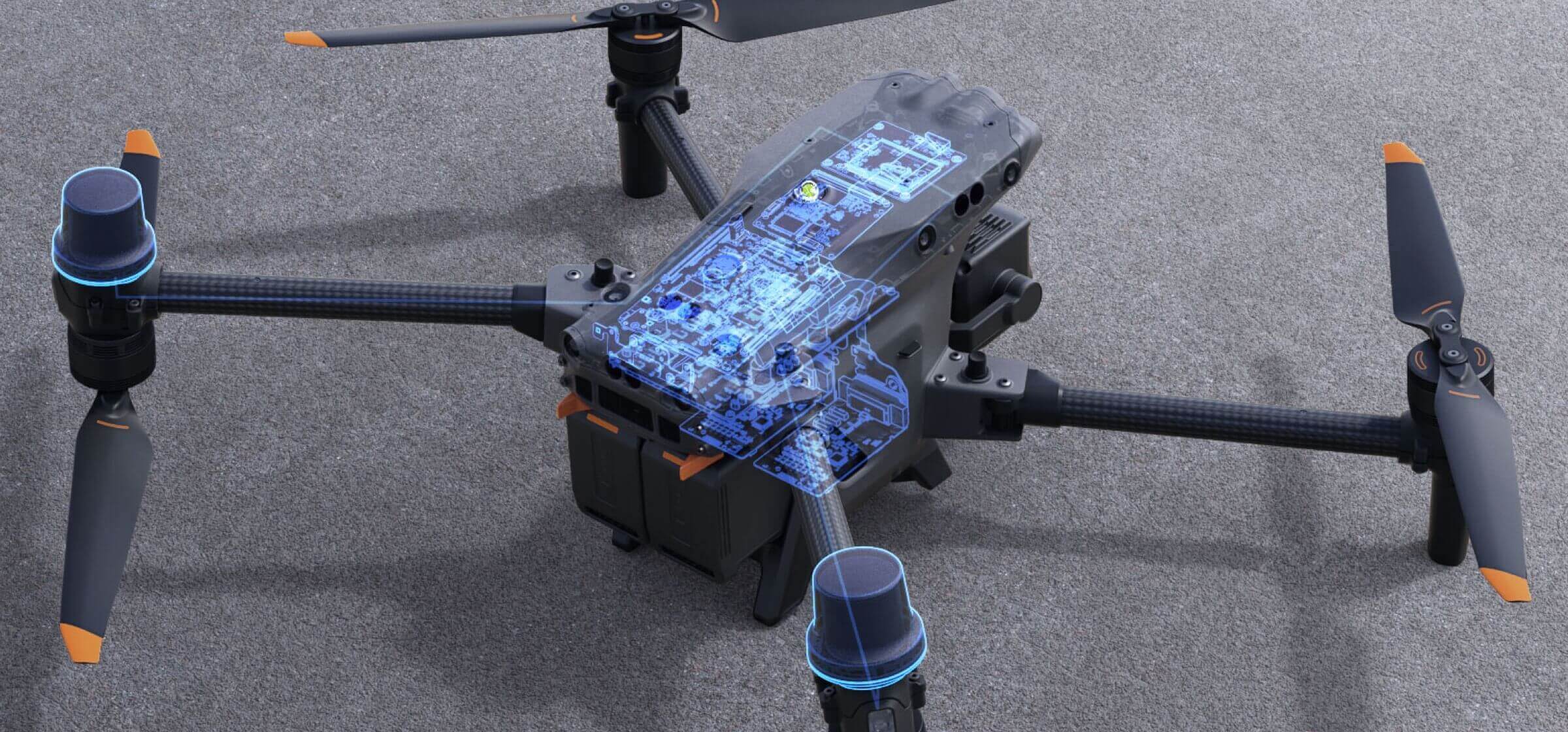 Enhanced Transmission
Four built-in antennas support OcuSync 3 Enterprise, which enables triple-channel 1080p video transmission, and seamless swapping between input feeds, even in complex environments.
Lightweight and Portable
Compact and foldable, the M30 Series is easy to pack up, carry, and deploy.
Reimagined User Interface
Drone and payload controls can be easily accessed with one tap. Clear presentation of flight details and navigational information improves user experience and flight efficiency.
Ergonomic Design For Safety and Efficiency
Pilot 2 works seamlessly with the DJI RC Plus. Screenside and customizable buttons are all within reach and enable quick operations, such as adjusting camera views and dropping PinPoints.
Operating Temperature

-20° to 50° C (-4° to 122° F)
Storage Temperature

20° to 30° C (68° to 86° F)
Charging Temperature

-20° to 40° C (-4° to 104° F)
(When the temperature is lower than 10° C (50° F), the self-heating function will be automatically enabled. Charging in a low temperature may shorten the lifetime of the battery)
Chemical System

LiNiMnCoO2
Screen

7.02 inch LCD touchscreen, with a resolution of 1920×1200 pixels, and high brightness of 1200 cd/m2
Internal Battery

Type: Li-ion (6500 mAh @ 7.2 V)
Charge Type: Supports battery station or USB-C charger maximum rated power 65W (max voltage of 20V)
Charge Time: 2 hours
Chemical System: LiNiCoAIO2
External Battery(WB37 Intelligent Battery)

Capacity: 4920 mAh
Voltage: 7.6 V
Battery Type: Li-ion
Energy: 37.39 Wh
Chemical System: LiCoO2
Operating Time[5]

Internal Battery: Approx. 3 hours 18 min
Internal Battery + External Battery: Approx. 6 hours
Ingress Protection Rating[3]

IP54
Operating Temperature

-20° to 50° C (-4° to 122° F)
Dimensions

353×267×148 mm
Compatible Battery Type

TB30 Intelligent Flight Battery
WB37 Intelligent Battery
Input

100-240 VAC, 50/60 Hz
Output

TB30 Battery Port: 26.1 V, 8.9 A (supported up to two outputs simultaneously)
WB37 Intelligent Battery: 8.7 V, 6 A
USB-C port

Max. output power of 65 W
USB-A port

Max. output power of 10 W (5 V, 2 A)
Power Consumption (when not charging battery)

< 8 W
Output Power (when warming up battery)

Approx. 30 W
Operating Temperature

-20° to 40° C (-4° to 104° F)
Ingress Protection Rating[3]

IP55 (with the cover closed properly)
Charging Time[6]

Approx. 30 min (charging two TB30 batteries from 20% to 90%)
Approx. 50 min (charging two TB30 batteries from 0% to 100%)
Protection Features

Anti-Backflow Protection
Short Circuit Protection
Over Voltage Protection
Over Current Protection
Temperature Protection