Description
DJI Mavic 3 Thermal Drone With Shoulder Bag Combo
The DJI Mavic 3 Thermal Drone With Shoulder Bag Combo is a comprehensive package designed for professionals and first responders who require advanced aerial capabilities and portability. This combo includes the DJI Mavic 3 Enterprise drone along with a convenient shoulder bag for easy transportation and storage.
The DJI Mavic 3 Thermal drone offers exceptional performance and versatility. With its powerful flight capabilities, it can reach a maximum speed of 49 mph (79 km/h) and stay airborne for up to 46 minutes on a single charge. The drone features a 4/3-inch CMOS sensor that captures high-resolution 20-megapixel photos and records 4K video at 60 fps, ensuring stunning image quality and detail.
Lightweight and Portable
The DJI Mavic 3 Thermal Drone is lightweight, compact, and foldable, making it easy to carry and transport for solo operation. Its portability allows for fast deployments, giving you the flexibility to quickly set up and start capturing stunning aerial footage and photographs. Whether you're a professional photographer, a filmmaker, or just someone who loves to capture aerial footage, the DJI Mavic 3 Thermal Drone is sure to become your go-to tool.
Endless Expansion Options
The DJI Mavic 3 Thermal Drone is equipped with various optional accessories, including a loudspeaker, RTK module, and DJI Cellular Dongle, to enhance its capabilities and allow you to do more in the air. These official accessories allow you to customize your drone to meet the specific needs of your mission or project, giving you the versatility and flexibility you need to get the job done.
Omnidirectional Sensing
The DJI Mavic 3 Thermal Drone is equipped with wide-angle lenses on all sides and advanced APAS 5.0 technology for omnidirectional obstacle avoidance. This ensures that the drone can detect and avoid obstacles in all directions, with zero blind spots, providing enhanced safety and reliability during flights. Whether you're flying in complex environments or need to avoid obstacles in your path, the Mavic 3E has you covered.
Fly Longer, Charge Faster
The DJI Mavic 3 Thermal Drone has a maximum flight duration of 45 minutes, allowing you to cover more ground and increase efficiency in a single flight. Its batteries also charge quickly using the included 100W charging hub, ensuring that you can get back in the air as soon as possible. Whether you're using the drone for professional missions or want to capture long aerial footage and photographs.
Powerful Payloads
The payload of this drone includes a high-magnification zoom camera with hybrid technology, a wide-angle camera with a 4/3 CMOS sensor for detailed mapping, and a thermal camera for detecting and analyzing heat sources. All three cameras are designed to provide specialized capabilities and enhance the device's overall functionality.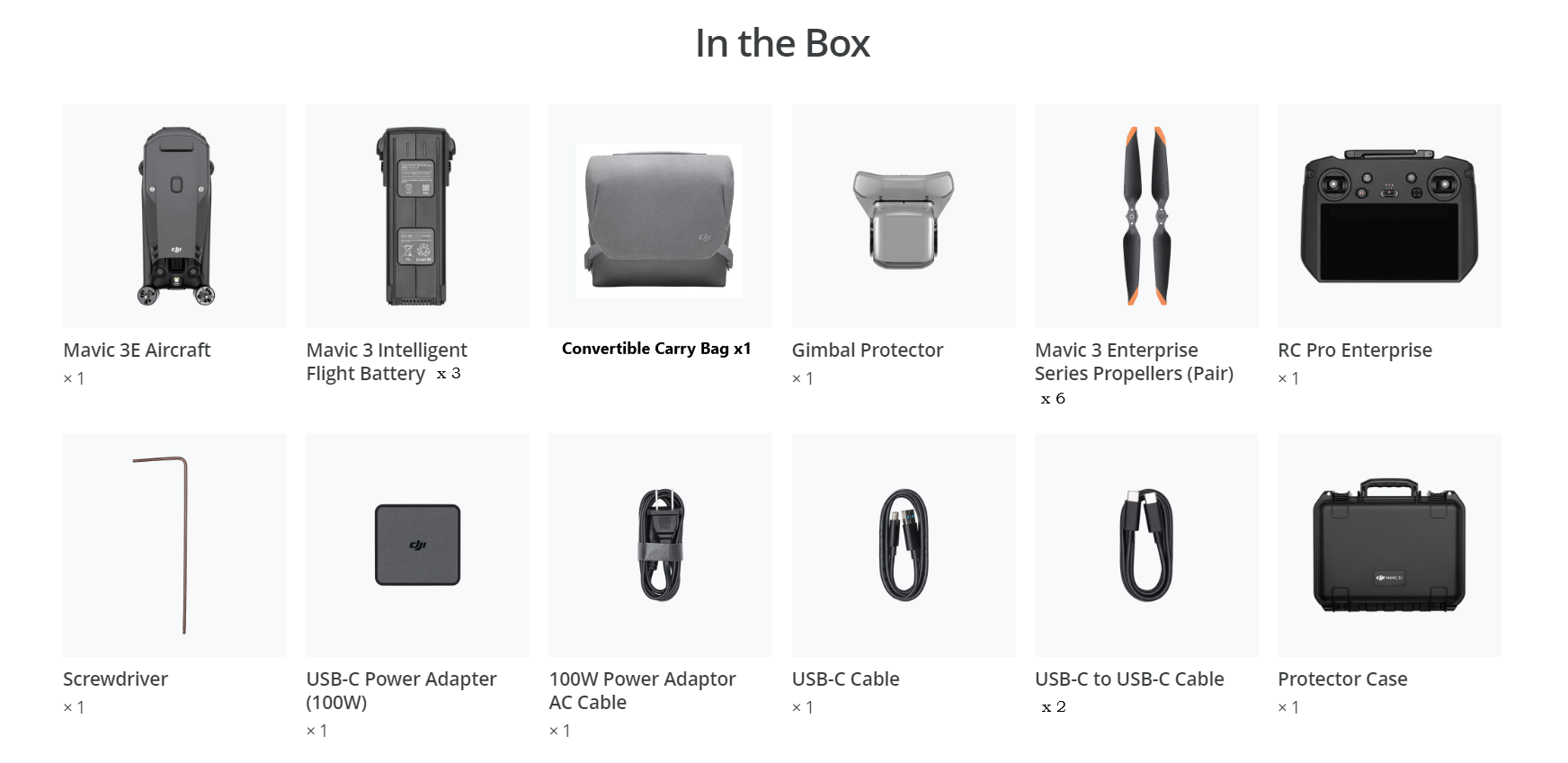 DJI Mavic 3 Thermal Drone specifications, DJI Mavic 3 Thermal Drone review, DJI Mavic 3 Thermal Drone price in India, DJI Mavic 3 Thermal Drone features, DJI Mavic 3 Thermal Drone combo