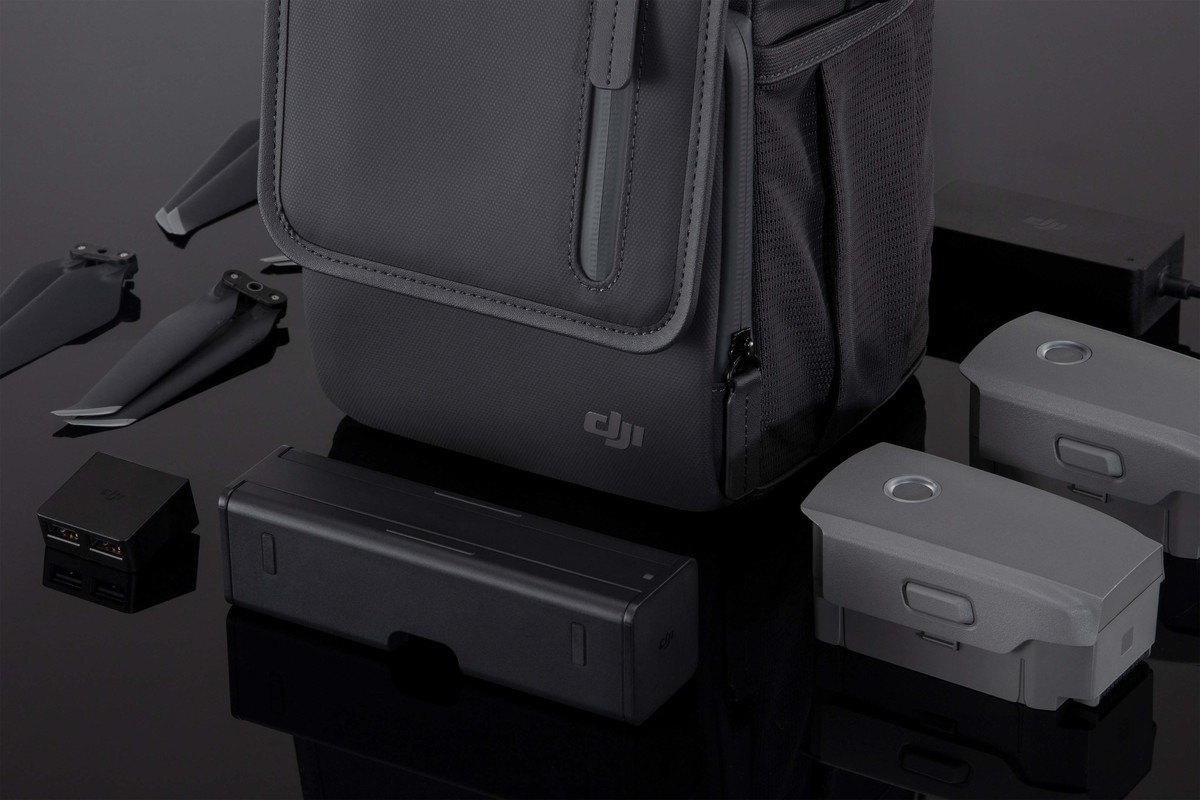 Best DJI Drones
Drones or Unmanned Aerial Vehicles (UAVs) have advanced technologically at an exceptional rate. And this technological progress is growing steadily. The feats that could have been achieved previously only by a particular field's skillful professionals are now within the arm's reach of a dedicated, curious amateur just meddling with things. Literal hobbyists, with a passion for aerial photography or and videography, are today capable of taking amazing pictures and mesmerizing montages of landscapes from above without any hassle. This comes to shows that with a little concentrated effort and some help from the right kind of technology, many great concepts can be brought to life. 
UAVs capable of recording 4K videos at 60fps fit in your palm today, and they are only bound to get more compact and feature-rich. With major leaps being made in terms of battery life, air time, flight stabilization, range, the camera's image quality, footage's smoothness, and reduction of prices with the recent influx in demand for UAVs, it would be safe to assume that drones are becoming increasingly accessible to common people and making them curious about DJI price in India.
 DJI is currently the market leader in the drone industry. DJI is offering an insanely great wide range of products such as DJI Mavic mini. The company's research and development team seems to be burning the midnight oil coming up with innovative and unique ideas and designs for the handy, sleek, and ergonomic drones that we have witnessed flying around in the last couple of years. DJI's constant endurance to outdo their works does not come as a surprise.
 Reworking a model to better its flaws and weak points is what DJI's reputation is today. For example, take the effort to make DJI Mavic air 2 Zoom better while retaining the well-laid-out design of the Mavic mini's ultra-light airframe. At this point, it wouldn't be wrong to assume DJI has a drone on standby no matter what area you pick. You name it; they got it.
Now, let's check out some of their drones from their vast range of unparalleled Unmanned Aerial Vehicles (UAVs).
DJI Mavic Air 2
The DJI Mavic Air 2 is everything DJI Mavic Air was and better. Mavic Air 2 is a better all-rounder and is recommended for beginners who are just starting to explore the world of drones. DJI Mavic Air 2 is capable of an admirable flight time of 34 minutes and can shoot fantastic 4K, 60fps videos with an enormous range of shooting features. Mavic Air 2 houses a 1/2-inch CMOS sensor capable of taking 12 MP pictures.
 DJI Mavic 2 Pro
The DJI Mavic 2 Pro is one of the premium drones recommended for professionals who know the ins and outs of handling a drone. Mavic 2 Pro has an ergonomic, foldable design that adds to the benefit of being portable and travel-friendly. Although Mavic 2 Pro is a bit on the heavier side, weighing 907g, its functional design makes it bearable to carry the drone around without any hassle. Since Mavic 2 Pro has better features, such as a wider 1-inch CMOS sensor capable of taking 20 MP pictures and 4K videos at 30fps, it more than makes up for the shorter flight time of 28 minutes.
The range is shorter as well, being 8km. It is ideal for cinematographers who want to capture high resolution, smooth and beautiful montages of landscapes. The battery life of 3850mAH lasts for 31 minutes. Users beware of noise complaints as this drone is quite the loudmouth, but Mavic 2 Pro is as loud as a drone can be on a serious note. Mavic 2 Pro is one of the easiest flyable UAVs due to the innate partner app. Advanced camera tech mounted on the device ensures some grade one quality pictures. DJI Mavic 2 Pro costs Rs.190,000.00. Do check out the following link to gain more information on DJI Mavic 2 Pro.
https://www.xboom.in/product/dji-mavic-2-pro-drone-standard-kit/
DJI Mini 2
The DJI Mini 2 is for beginners with a burning desire to achieve something worthwhile and last from the get-go. The DJI Mini 2 is an incomplete package. Some of the features available on this drone are similar to those on a premium drone capable of doing a lot more, but they cost much more. Mini 2 houses a 1/2.3 inch CMOS sensor capable of taking pictures at 12MP. And now, for the best feature, Mini 2 can record videos at 4K at 60 fps while costing just Rs.89,000.00. The Mini 2 is a great upgrade from DJI Mini for all the people who complained about the absence of 4K videos. Mini 2 weighs 249g and is the most specifications rich compact drone in existence. DJI Mini 2 has a battery life of 2250mAh that provides a flight time of 31minutes. 
The drone's range is 10km. As an inexpensive, affordable drone for beginners, DJI mavic mini 2 has established itself as a reliable technology piece that can be trusted to get the job done. Mini two runs on OcuSync 2.0, the same controller software as Mavic Air 2, ensuring smooth sailing when up in the air. The drone's incredibly small size grants it a unique position to not fall under the country's drone laws' legalese. This exemption should be taken seriously as the entire responsibility of the drone falls on the pilot. Knowing and understanding this position of privilege is essential. For more information on DJI mavic Mini 2, check out the below link:
https://www.xboom.in/product/dji-mini-2-fly-more-combo/.  
The drones mentioned above are some of the best from Xboom. You can easily buy these from   https://www.xboom.in.