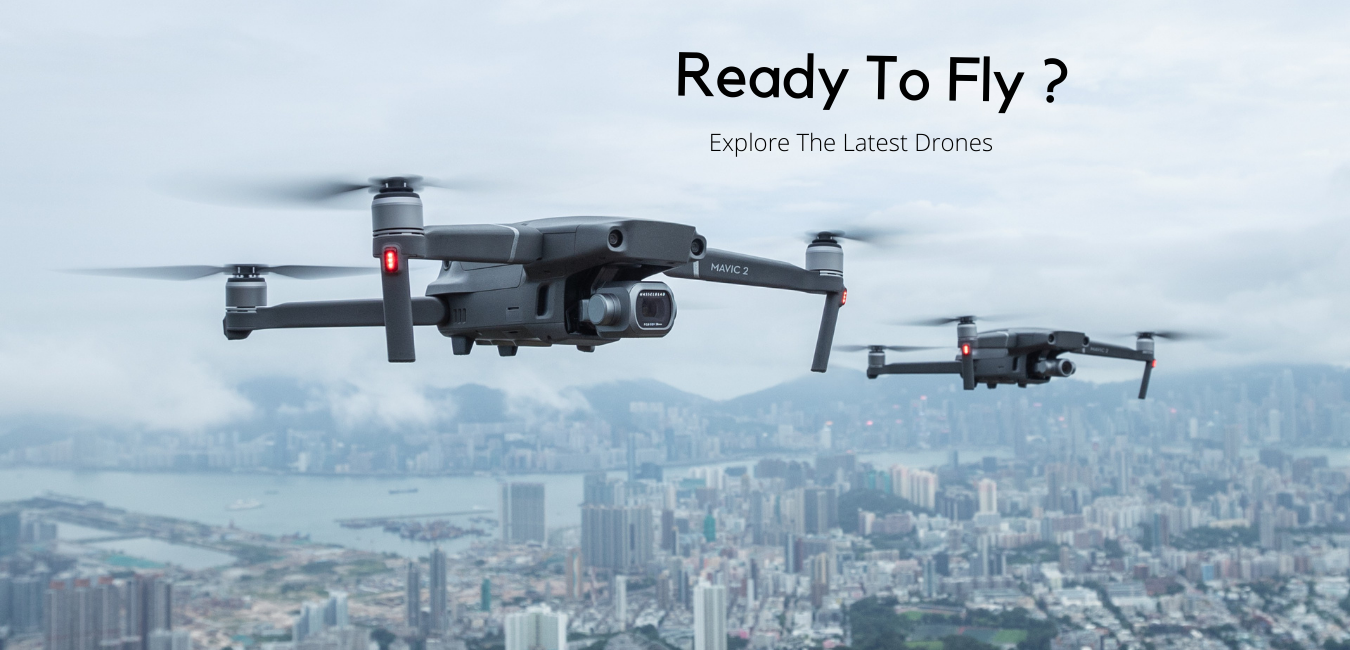 The Complete Drone Buying guide –  Drone Camera Price in India
Drone flying is a deep-rooted desire of every millennial nowadays. Be it for professional calling or hobby satisfaction; drones are the choice. If you are looking for a drone camera price in India then you are in the perfect place but do you know what technical aspects you should consider before buying a drone?
Not all of us are tech experts. So, here is the ultimate Drone buying guide to help you in making an informed decision.
Drones Camera is a highly advanced, unpiloted aircraft, manufactured originally for military and aerospace industries. These robotic pieces of equipment, also known as Unmanned Aerial Vehicles(UAV), are used for various activities. It is very popular amongst hobbyists and photographers of the present time. It flies without any pilot on board.
Many heavy and expensive drones are crafted with highly advanced technology that does not need controllers. They operate on technological sensors. Drones are an absolute state-of-the-art solution to all your requirements.
Drones have effectively made their way to commercial industries due to their popular demand and easy to handle technology, which is why many consumers are looking forward to buying efficient drones as per their needs. Are you one of them? If yes, then we are here to guide you along the process and help you understand everything you need to know.
What are the main points to consider before looking for the best drone camera in India?
Your budget: Before purchasing any equipment, it is advisable to check the best drone in India in your financial capacity, i.e., the amount you are ready to spend for a particular product. There are many options available for you according to your budget.
For instance: Xboom provides cost-effective drone deals for people with a tight budget. Check here for the latest price of the best drone in India
Your level of experience

: The level of your experience in handling drones is an important aspect you should consider. If you are an absolute beginner, then you should go for a low-cost, simple technology toy-drone for practice. Toy drones are just like advanced drones; the only difference being that they offer simple technology and operate on cheap components. This will help you in investing less and gaining more experience before purchasing an advanced one.
You can check out DJI Tello Standard Drone by Xboom. It is a low-cost entry-level drone for beginners with the features of a professional drone.
Your buying intention

: The type of drone you should go for depends on your buying intention. Whether you are a drone enthusiast, hobbyist, professional photographer, or cinematographer, the market offers you plenty of

drone camera price in India 
For instance, if you are a professional cinematographer, you should go for an advanced camera drone, like the DJI Mavic Pro drone by Xboom. It is designed with the latest technology and has an in-built pro camera. Its features will help you shoot great quality photos and videos with a stabilization sensor that helps in shooting in extreme conditions.
With your intention and budget set in place, now it is time to know the essential drone components to consider before buying one.
What are the key features to consider before purchasing a Drone?
Flying time: Every drone has a different flying duration based on the price and type of the product. The flying time can vary from 10- 5 minutes to 30-35 minutes. The DJI Mavic Air has a flying time of approximately 21 minutes with a fully charged battery. It is a high-end beginner professional drone. However, the DJI Mini 2 drone's flying time is approximately 31 minutes with a speed of 4.7m/s in windless conditions.
    2. Batteries: The batteries of a drone help determine its flying capacity. It is always fitting to look for a product with interchangeable batteries. Especially if you are a professional, this will help you in getting that perfect shot. The product should also come with spare batteries. Like DJI Mavic Mini combo comes with three rechargeable flight batteries.
   3. Flight range: Flight range is the distance that can be covered by your unpiloted aircraft. The flight range is different in every product. Many professional drones go up to 2km, while many advanced drones go up to a range of 500m.
It is also advisable to check the flight laws of your country. In India, it is stated under the law that you must keep the drone in your sight. It shouldn't wander out of your vision.
   4. Camera: The resolution of the camera on-board is an important aspect to be considered. Imagine you are piloting your drone in the air with a cheap quality camera and missing all the beautiful captures. This is why consider a high-resolution camera, especially if you are a professional looking forward to capturing the mesmerizing views.
For beginners, a 2MP camera is more suited. It will provide a decent quality of images and videos. If you are looking for a more professional and precise result, you must go for a 2.7K or 4K camera.
DJI MAVIC MINI supports a 12MP camera with high stability to provide the best results.
DJI MAVIC AIR 2 provides an impressive camera resolution of 48MP. The MAVIC AIR 2 price may be higher due to the camera resolution, but it will pay off with amazing results. It also supports a 4K/60fps video resolution for capturing cinematic shots.
   5.  Gimbal: Drones with stabilizing technology come with an in-built Gimbal. This gives high stability to the camera and helps in avoiding jittery results. High stabilization technology might increase the drone's price, but it is worth it in the long run.
Mavic Mini drone provides a 3-axis motorized gimbal that gives high stability and ensures extra-smooth shots.
DJI Mavic Air also provides a 3-axis stabilized drone camera 4k/30fps videos and 12MP photos for effortless and exquisite shots, thanks to the 1.2/3″ CMOS sensor.
  6.  First-person view: The drone's first-person view features allow you to see the real-time footage of what the drone sees. Many professional drones come with in-built first-person view features in the on-board cameras.
  7.  GPS : Global satellite positioning will help to locate your drone. You can easily track the location of your drone and avoid losing it. The return home functionality brings your aircraft back to the runway it took off from.
  8.  Repairs: A drone is an unpiloted, uncrewed aerial vehicle that is prone to crashing. Hence it would be great if you always considered the repairs of the product. It should be easily repairable and come with spare parts.
Xboom offers combo deals on its products that come with all the safety parts and spare components. It is a much, much cheaper deal to buy combo products than buying the accessories separately. We also offer repair and maintenance facilities in the situation you crash your aircraft. Xboom provides the best drone camera price in India as compared to its competitors.
  9.  Speed: The speed of the drone camera depends on the quality and the price of the drone. Professional and advanced drones support a higher speed and easy takeoff. They also come with a wind-resistance technology to ensure stability in bad weather conditions.
DJI Mavic Mini 2 combo by Xboom is a mid-level beginner UAV that offers a maximum speed of 16m/s(near sea level, no wind) with stabilization technology and ultra-smooth captures. Also, the DJI MAVIC MINI 2 price by Xboom is considerably less than others in the market.
   10.  Portability: A drone should be easy to handle and portable so that you can take it with you wherever you go. A portable Uav is easy to carry around if you plan to travel with it. DJI Mavic Mini drone is a compact drone camera weighing under 250 gms with a secure carrying bag. It is an exceptionally lightweight and portable UAV that helps in easy flying, and you do not need to register it. In India, it is stated by the law that you need to register a drone heavier than 250gms. Click here for the current DJI Mavic mini drone camera price and specification.
What are the different types of Drones and Drone Camera price in India?
The different types of drones depend on the quality of their components and the drone camera price in India.
Essentially there are two types of drones:
Casual Drones / Beginners Drone
Professional Drones
Casual Drones / Beginners Drones
DJI Tello Drone
Shift IZI Nano Drone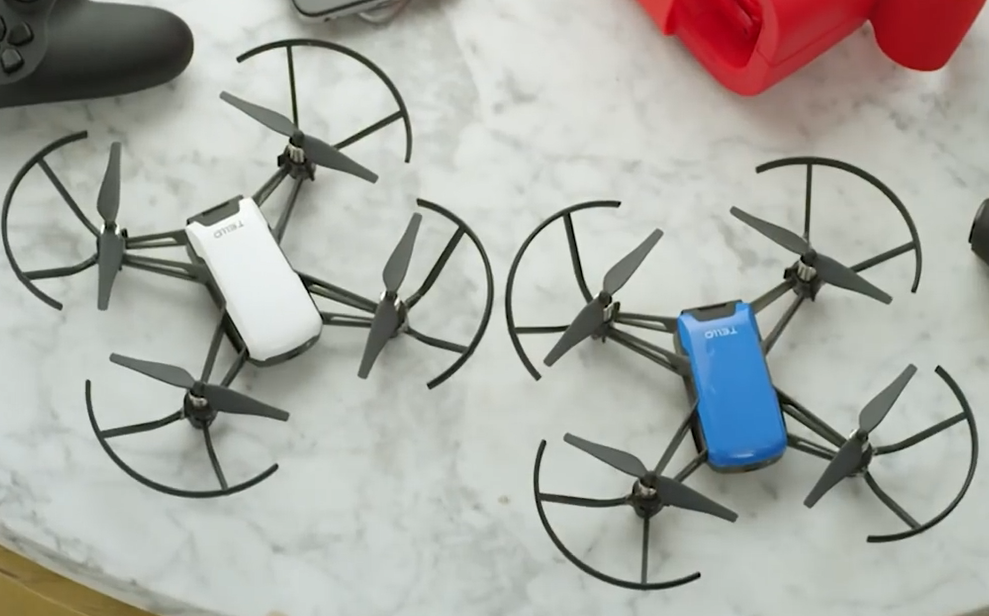 Professional Drones
DJI Mavic Air Combo
DJI Mavic Air2 Drone
DJI Mavic 2 Pro Drone
Casual drones
Casual drones, or more commonly known as toy drones, are exceptional beginner level drone cameras. These drones are popular among amateur flyers. They are low-cost mid-level quality drones suitable for beginners or hobbyists. Casual drones mostly contain cheap quality sub-parts. It is worth investing in if you intend to practice first and then go for an expensive product.
Many casual drones include exceptional features like stabilization technology and camera adjustment. You can get the benefit of a professional drone camera price in India for a far lower price. With a low-resolution camera on-board, you can fly into the world of aerial photography without paying more.
Check out our range of world-class casual drone cameras.
The Tello standard drone is one of the best drones in the mini-drone category. An impressive invention by the DJI industries. . It is perfectly built for beginner use. It can be piloted well by kids and adults alike.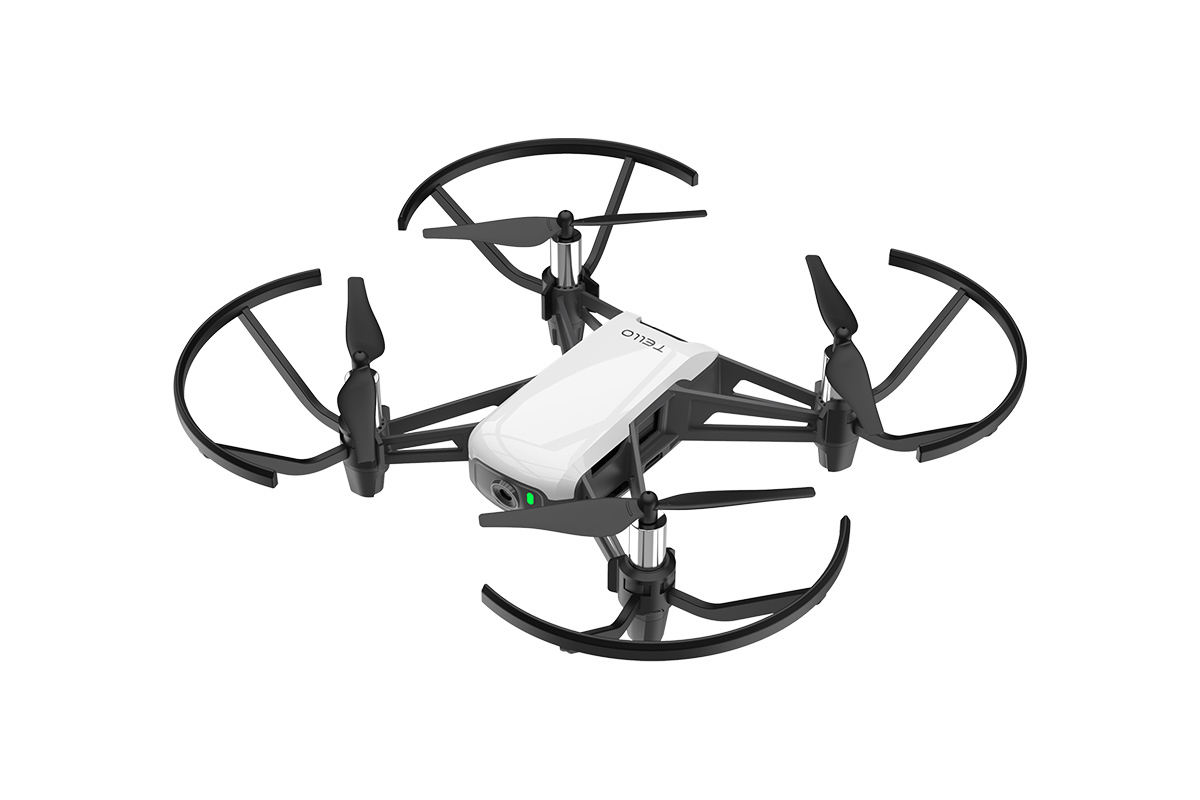 The Tello Drone is just right for entry-level beginners. Hit the skies without breaking your bank. 
For a better deal go for the DJI Tello boost combo. Get an extra set of accessories and add ons. With our amazing combo offers you get:
Model's features 
Easy to fly

Lightweight

Tello App connectivity

VR headset compatibility

EZ shots

Safe to fly indoors

13-minute flight time

5MP camera resolution

Intel 14-core processor

Collision detection

Propeller protection
Combo Kit Package
1 extra battery of 1100mah

1 DJI Tello quadcopter

And 1 water-proof carrying case
One of the most important features of SHIFT RED is its controlling mechanism. The one-hand control system enabled by the Near-Field Micro-Sensing technology offers you the most intuitive, and precise flight controlling experience.
Model's features 
Product Dimensions: 11.43 x 11.43 x 5.84 cm; 93 Grams
Batteries: 1 Lithium ion
Video Recording : FHD 1080p @ 30 fps
Max Distance : 300 m
Max Altitude : 15 m
Max Flight Time : 17 Minutes
Charging Time : 60 Minutes
Weight : 93 grams
Click here for current Shift IZI Nano drone pricing details.
Professional drones
These are more advanced drones suited for highly professional pilots. Advanced drones are perfect for capturing pro-level shots and videos.
It is a high-level professional drone weighing just 430 gms. It is one of the best drone in India for travelers.
Model's features 
Drone camera 4K Video and 12MP Photos resolution

3-Axis Gimbal-Stabilized Camera

GPS- & Vision Position-Based Navigation

8GB of Internal Storage

FlightAutonomy with Obstacle Detection; Top Speed of 43 mph in Sport Mode

ActiveTrack Subject Tracking Modes; Up to 21 Minutes of Flight Time

1-year warranty on DJI

Vision sensor

Wind speed resistance
Click here to know the DJI Mavic Air Combo current price.
Additional Accessories Include:
 

Sandisk 32GB MicroSD Memory Card

 3D VR Glasses Virtual Reality Headset

 Range Extender Booster

 Tablet Remote Sunshade

 Tablet Remote Controller Extender

 Landing Gear Stabilizers

 Mavic Air Lens Hood/Guard

 Replacement Gimbal Cover

 Sling Backpack

 Microfiber Cleaning Cloth
Mavic air 2 is yet another UAV which is perfect for professional piloting.
Model's features 
1/2-inch CMOS sensor

Impressive 48MP photos

Smooth drone camera 4K/60fps video 

D-Cinelike flat color profile

The HEVC (H.265) video 

1 year on DJI

Weight-570 g

Internal Storage-8 GB
Combo Accessories Include:
Mavic Air 2 Aircraft
Remote Controller
3x Intelligent Flight Battery
6x Low-Noise Propellers (Pair)
RC Cables (USB Type-C
Lightning, Standard Micro-USB)
Control Stick
Gimbal Protector
Battery Charger
Battery Charging Hub
Battery to Power Bank Adapter
Shoulder Bag
ND Filters Set
With Mavic 2 pro you do not require anything else. Capture from every angle with its easy glide controls. Built for the professional in you. 
With Mavic 2 pro you do not require anything else. Capture from every angle with its easy glide controls. Built for the professional in you. 
What are the Essential drone accessories and add-ons?
The drone accessories should include:
Spare drone batteries

Spare propellers and parts

LED bands

Propeller guards

Extra landing gears

Safety water-proof bag

Lens filters
Drone safety guide
Do not forget to consider the drone's safety laws flying in your country on a serious note. Every country has different laws. India has a set of laws laid out, especially for piloting drones. Check the legality of your drone and Get it registered under Civil Aviation Requirements(CAR). Drone flying is not as simple as drone buying.
You are ready to buy!
With all the information and a decision in your mind, you are now ready to purchase.
Visit Xboom and scroll the best drone in India for you. With our exclusive deals and combo offers, you will have your dream drone without spending a fortune. Click here for the best drone price in India.
The sky is truly the limit!