Description
Intelligent Flight Battery – Air 2
There's nothing worse than finding the perfect shooting location to discover you have only half the juice left in your drone batteries. We highly recommend picking up an extra Mavic Air 2 Intelligent Flight Battery, which gives you up to 34 minutes of flight time per battery.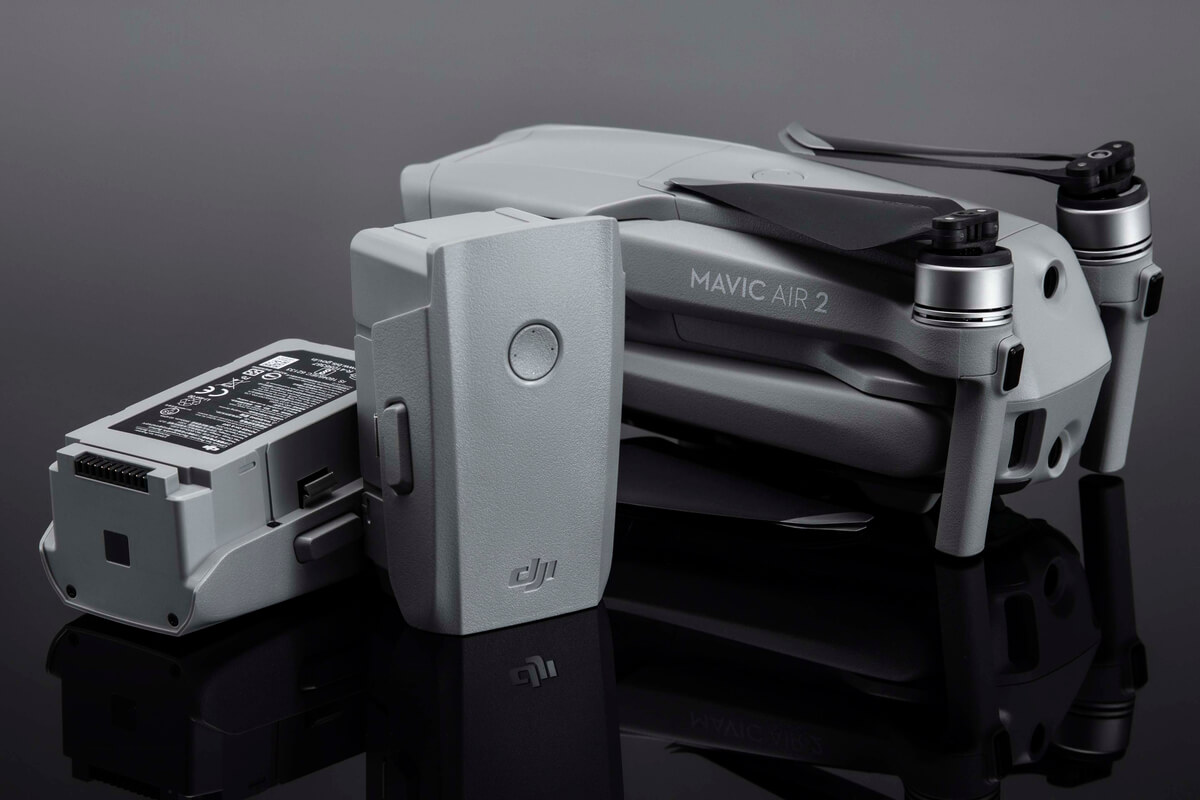 Overview
The Mavic Air 2 Intelligent Flight Battery provides a maximum flight time of 34 minutes. With a built-in DJI Intelligent Battery Management System, battery status is monitored and reported in real time, allowing you to focus less on power levels and more on flying. It also features overcharging and over discharging protection as well as low-temperature protection.
Highlights:-
High-energy lithium-ion batteries
34 minutes of flight time
Multiple intelligent battery protection features
Specifications:-
Battery type: Three-cell polymer lithium-ion battery
Rated Capacity: 3500 mAh, 40.42 Wh (typical value)
Rated Voltage: 11.55 V
Limited Charge Voltage: 13.2 V
Charge Temperature: -10° to 60 °C
Discharge Temperature: 5° to 40 °C
Crashed your Drone?
We do repair and maintenance too
Let expert drone technicians lead your drone repair process.
Fix My Drone!
FREQUENTLY ASKED QUESTIONS (FAQs)