Description
360° Propeller Guard – Air 2
If you are new to flying a drone and wish to have an extra layer of safety to protect other objects from damage, propeller guards simplify your entire flying experience. The propeller guards feature a quick-installation design that makes it easy to attach and detach the propellers from Mavic Air 2.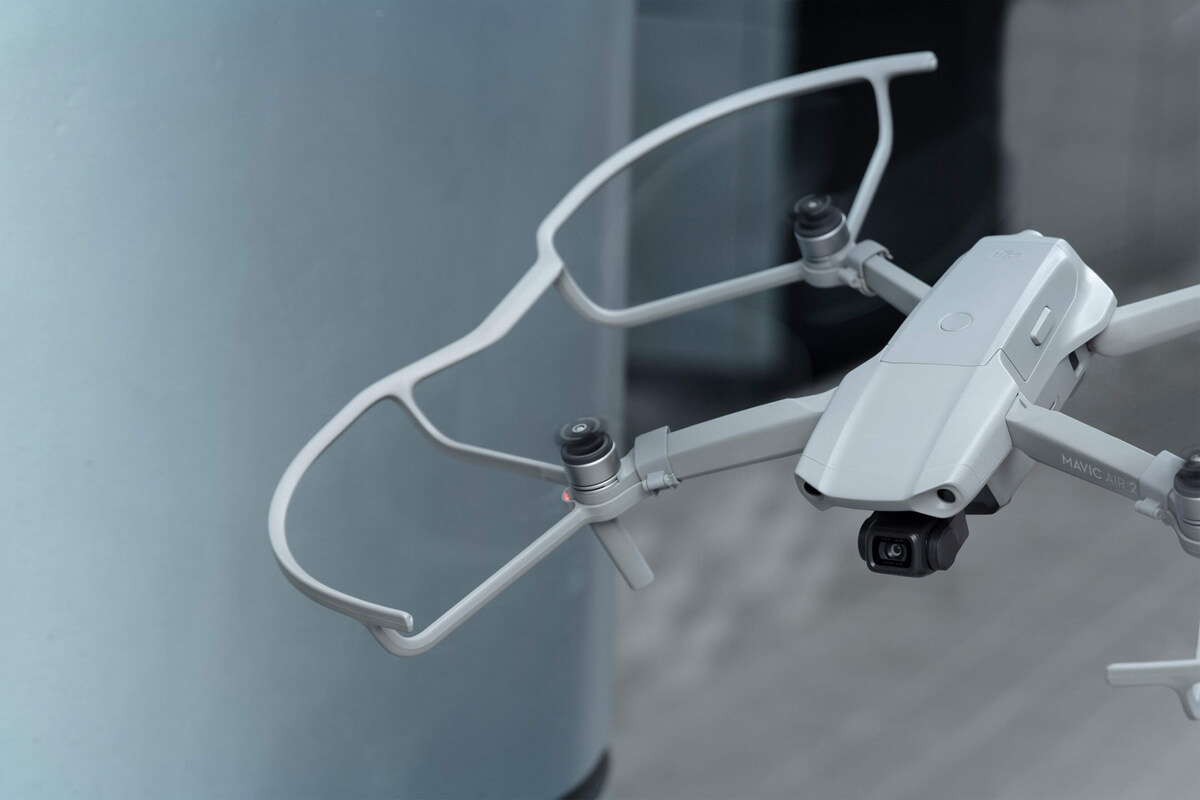 Overview
Flying drones can be a little intimidating for some beginners. The worry of flying into someone or damaging your drone in a crash is entirely understandable. Protect your Air 2 drones and those around you as you hone your skills to become a flying ace with the 360° , protects the propellers and other objects from damage and makes the Aircraft easier to transport.
Highlights:-
Quick install, better protection
In The Box:-
Propeller Guard (Set) × 1
Specifications:-
Weight (set): 90 g
Radius: 151 mm
Dimensions after installation: 497 × 431 × 82 mm
We'll help you reach the sky!
Ready To Be A Pro Drone Flyer?
Enroll now in our Drone Training Program
Enroll Today
FREQUENTLY ASKED QUESTIONS (FAQs)