Description
DJI Air 2S Low-Noise Propellers
Each blade has undergone a precise dynamic balance test, resulting in less noise, more aerodynamic efficiency, lower power consumption, and improved endurance. Made specifically for the DJI Air 2S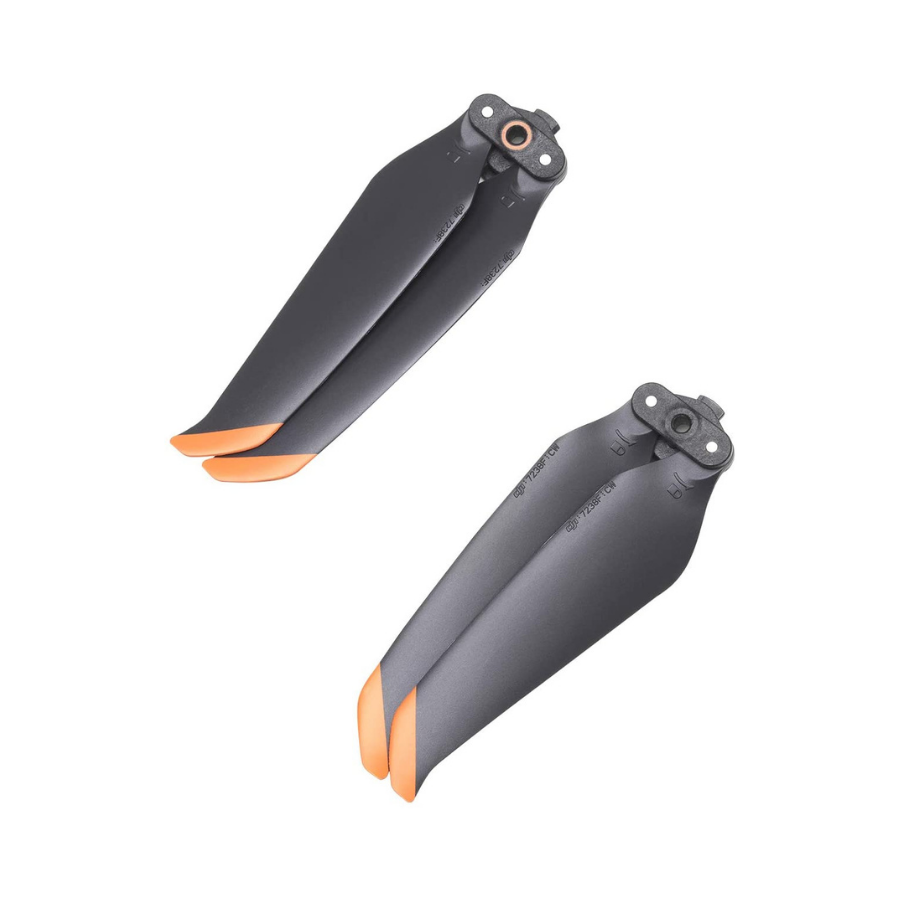 Tips
Please install the blade strictly according to the instructions.
In The Box
Low-Noise Propellers (Pair) × 1
Specifications
Model: 7238 Low-Noise Propellers
Diameter×Thread Pitch: 18.3×9.7 cm
Weight: 4.8 g (each)
The DJI Air 2S Low-Noise Propellers are designed to provide a quieter and more efficient flight experience for DJI Air 2S drone users. These propellers have undergone a precise dynamic balance test, which ensures that each blade is balanced to reduce vibrations and noise during flight.
With improved aerodynamic efficiency, the DJI Air 2S Low-Noise Propellers can produce more lift with less power consumption, resulting in longer flight times and increased endurance. Additionally, the lower noise output of these propellers makes them ideal for use in environments where noise pollution is a concern, such as residential areas or nature reserves.
It is important to note that the DJI Air 2S Low-Noise Propellers are specifically designed for use with the DJI Air 2S drone and may not be compatible with other drone models. Using propellers that are not designed for your drone can cause damage to the drone's motors or flight performance, so it is important to always use the correct propellers for your specific drone model.
Even if you don't have good reason to justify buying a Air 2S Propellor, you have to admit that drones are great. Some are glorified tech toys, but the models we highlight here are fit for use in imaging and cinematic applications small and large. If you think you can use a flying camera in your next project, there's some wonderful news—the tech has come a long way in a very short time. There are models on the market now that put earlier copters to shame in terms of video quality and stabilization. The DJI Air 2S propellors provide great stabilisation to the drone.
And now the bad news. You get what you pay for, and if you want an aerial video platform that can capture stunning footage, you need to be ready to spend a lot of cash, anywhere from a few thousand to a few lakh rupees. Because drones are such pricey propositions, it pays to do your research before buying one.