360° Propeller Guard – Air 2
If you are new to flying a drone and wish to have an extra layer of safety to protect other objects from damage, propeller guards simplify your entire flying experience. The propeller guards feature a quick-installation design that makes it easy to attach and detach the propellers from Mavic Air 2.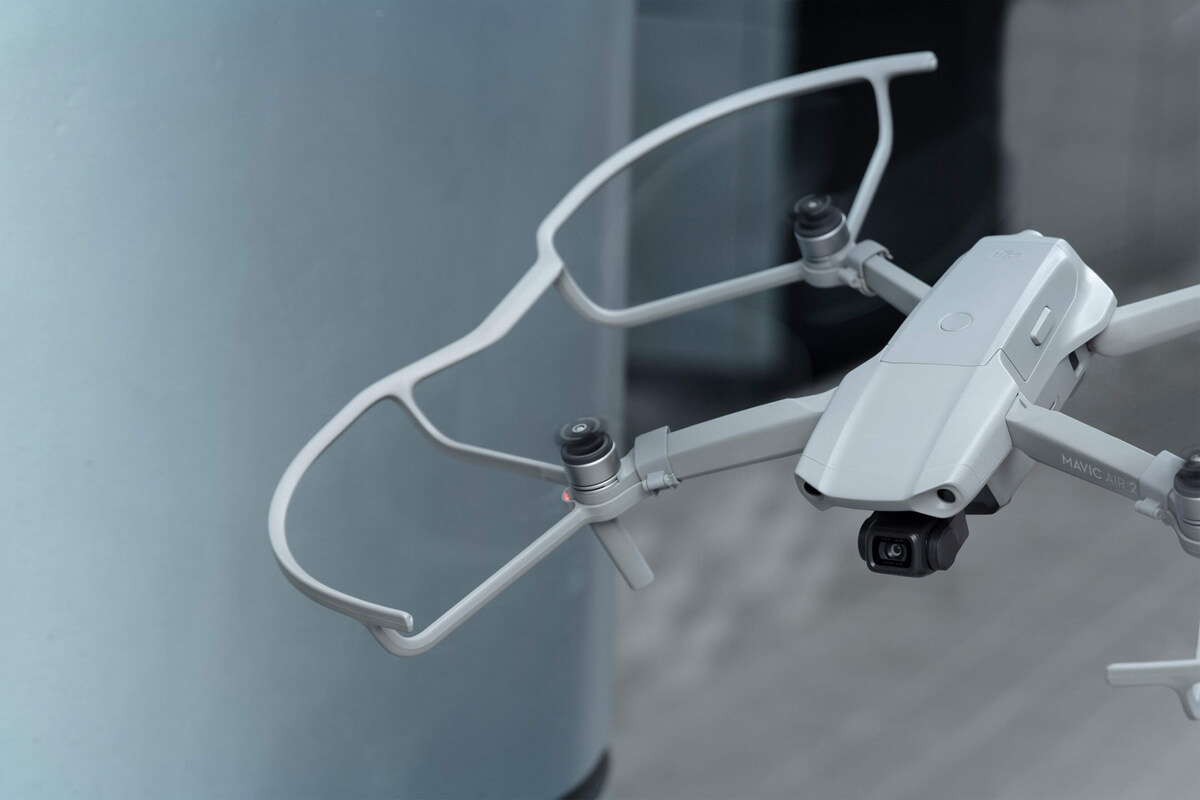 Overview
Flying drones can be a little intimidating for some beginners. The worry of flying into someone or damaging your drone in a crash is entirely understandable. Protect your Air 2 drones and those around you as you hone your skills to become a flying ace with the 360° , protects the propellers and other objects from damage and makes the Aircraft easier to transport.
Highlights:-
Quick install, better protection
In The Box:-
Propeller Guard (Set) × 1
Specifications:-
Weight (set): 90 g
Radius: 151 mm
Dimensions after installation: 497 × 431 × 82 mm
Ready To Be A Pro Drone Flyer?
Enroll now in our Drone Training Program
FREQUENTLY ASKED QUESTIONS (FAQs)
A: Prop guards are a great way to learn to fly your phantom as you are less likely to break a prop and it does not put the props into the ground if it topples on landing. However, they greatly reduce efficiency and mean that the phantom blows around in the wind a lot more.
A: The propeller guards make it much less likely this will happen to you or, more importantly, to an innocent bystander.
Enhanced Recovery – Your Phantom is less likely to get caught in a tree. The guard helps deflect the drone after a collision.
A: In order to avoid such damage, a propeller guard needs to be installed. Prop guards also protect marine animals who could lose their lives by colliding against the fast-moving propellers.
A:
Be sure to remove the warning stickers from the motor before attaching the propellers.

Mount the propellers with black propeller rings to the motor with black dots. Mount the propellers with the silver propeller rings to the motor without the black dots. Press the propeller down onto the mounting plate and rotate in the lock direction until it is secured in its position.
A: Press the propeller down into the motor mount and rotate in the unlock direction.