Description
Your entry into a world of pinpoint accuracy and complete command over your aerial photography and cinematography is facilitated by the DJI Remote Controller. This remote controller is a vital companion to DJI drones and was designed with cutting-edge technology and excellent ergonomics. It provides users with an unrivaled flying experience and is an essential part of the DJI ecosystem.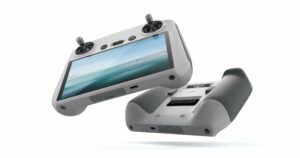 A remote controller called DJI RC provides an unparalleled flying experience for DJI drones. It has a compact design, an FHD display, an incredibly long battery life, new dual-spring control sticks for more comfortable flying, support for DJI O3+ advanced video transmission technology, and a new DJI O3+ video transmission technology. [1] Aerial creation is now more practical than ever thanks to its tremendous capability.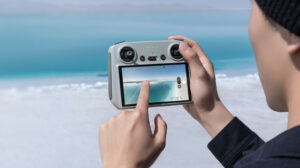 Light, Compact, Powerful
The DJI RC antennas' cutting-edge design allows them to deliver exceptional performance in a more compact package that is integrated into the RC itself. Due to the improved hardware layout, DJI RC is even smaller and weighs only 390 grams.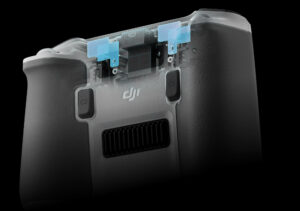 The built-in 5.5-inch FHD screen supports long-lasting brightness of up to 700 nits.
4-Hour Ultra-Long Runtime
DJI RC's new design enables use for up to four hours on a full charge.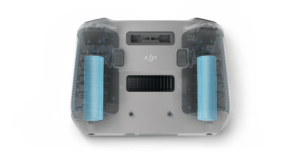 That gives you enough battery to shoot at multiple locations on a single charge.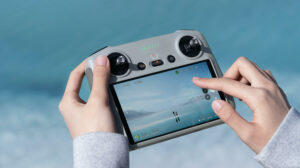 It comes with commonly used ports convenient for charging and a microSD card slot.