Battery Charger – Mavic 2 Pro
The Mavic 2 Battery Charger has multiple output modes including 17.6V and 5V. Moreover, it is equipped with a charging port, USB-A interface, and micro USB interface, the Battery Charger can charge batteries and the remote controller at the same time, as well as serving as an external power source for other devices.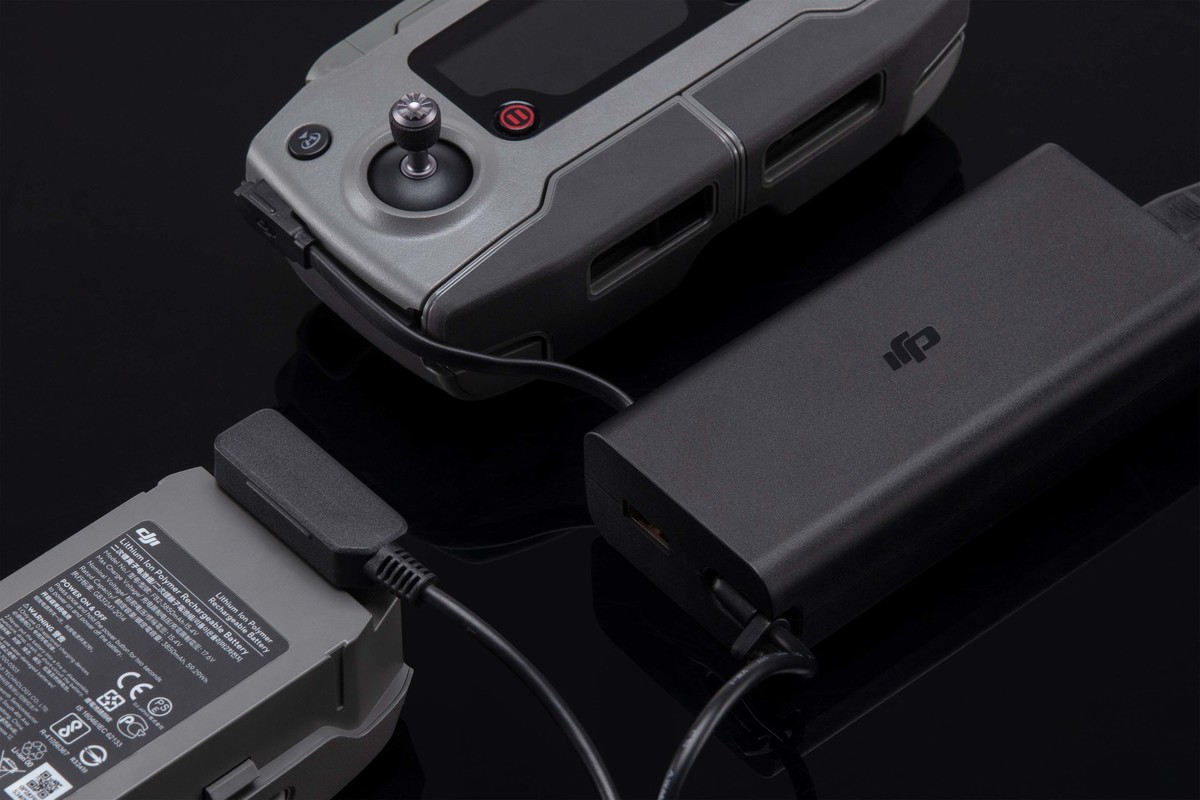 The Mavic 2's Intelligent Flight Battery has a capacity of up to 59.29 Wh and provides a maximum flight time of 31 minutes. Additionally, with a built-in DJI Intelligent Battery Management System, battery status is monitored and reported in real-time, allowing you to focus less on your power levels and more on having an epic flight.
Overview
A 60W total output power makes charging even faster.
Highlights:-
Charge batteries and remote controller simultaneously
Multiple output interface and modes
60 W output power
Tips:-
Mavic 2 Battery Charger does not include the Power Adapter AC Cable.
Specifications:-
Input: 100-240 V ~ 1.8 A 50-60 Hz
Output: Power Port: 17.6 V, 3.41 A or 17.0 V,3.53 A; USB Interface: 5 V, 2 A
Charging Time: About 1.5 hours (subject to temperature).
RC Charging Time: About 2 hours and 15 minutes (depending on temperature).
Compatibility:-
Intelligent Flight Battery
Battery Charging Hub
Mavic 2 Remote Controller
100 W Power Adapter AC Cable
Ready To Be A Pro Drone Flyer?
Enroll now in our Drone Training Program