Description
In the Heart of Action
Made for the best professionals in the field, the highly anticipated EOS R3 camera comes with a robust ergonomic design for professional handling, plus new and improved autofocus features powered by deep learning technology, moviemaking features for high quality videos and lean production workflows, and advanced communication features for high-speed image transfers.

Superior Image Quality
Capture your world with all the crisp details. The EOS R3 is equipped with a new approximately 24.1-megapixel back-illuminated stacked CMOS sensor combined with DIGIC X image processor for the first time, allowing for high-speed readout and high image quality with low noise.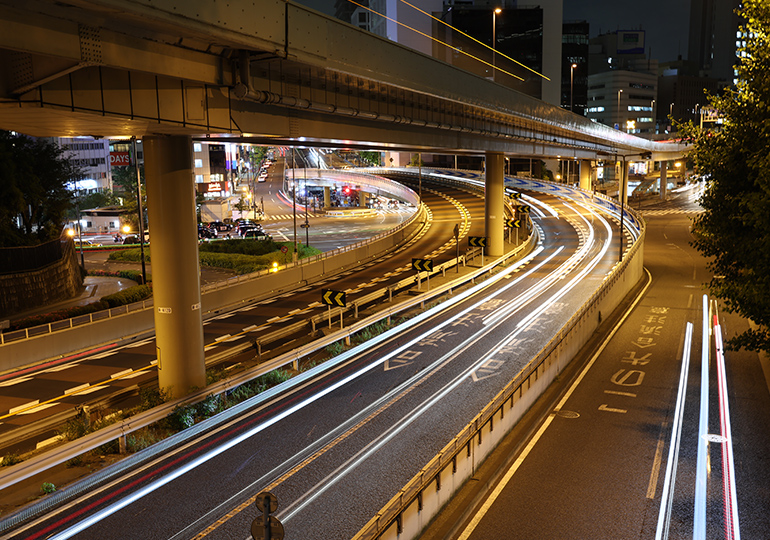 Powerful In-Body Image Stabilisation
Equipped with 5-axis in-body image stabilization (IS), the EOS R3 suppresses blurriness caused by camera shake, increasing the possibilities for handheld shooting, low-light shooting, and long exposure shooting.
When combined with the optical image stabilizer of compatible RF lenses, up to 8 stops of image stabilization can be achieved via Coordinated Control IS.
High ISO Sensitivity
With a wide normal ISO speed range of 100 to 102 400 (expandable to L: 50 and H: 204 800), the EOS R3 is capable of clean low-noise images even in low-light situations.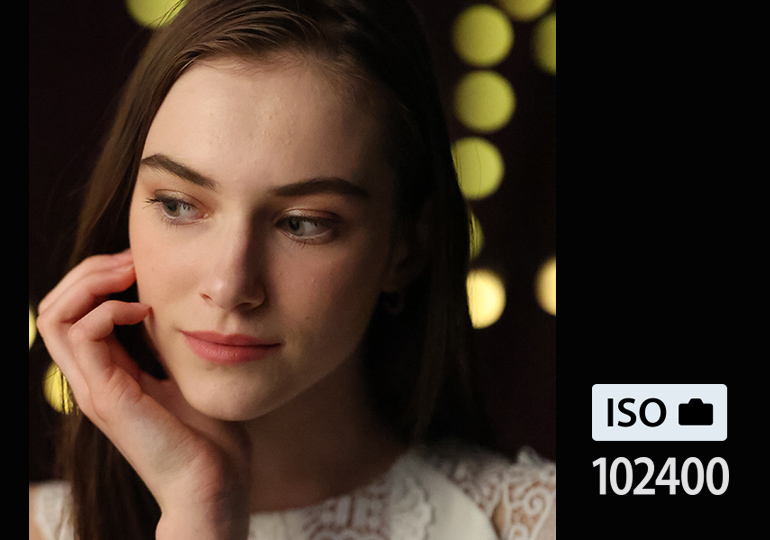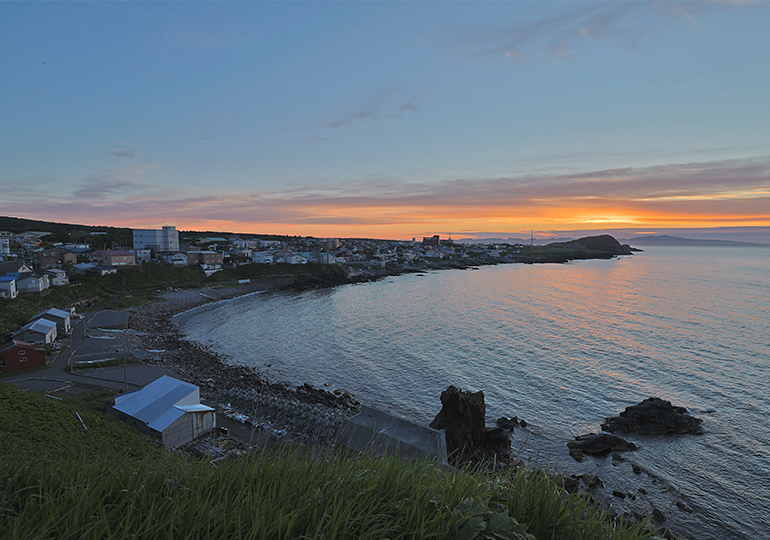 HDR Composite Shooting
When dealing with high-contrast scenes, HDR Mode allows you to capture a 3-shot HDR composite in as fast as 0.02s with exposure compensation in JPEG or HEIF format.
Besides offering richer gradations than conventional 1-shot HDR shooting, this high-speed capture helps to reduce movement between frames, making HDR handheld shooting possible.

High Speed, High Precision
Capture explosive action in a blink of an eye.
The EOS R3 is supercharged with new and upgraded autofocusing technology engineered to take high-speed action photography to new heights. With smarter subject detection and more precise autofocusing, photographers can leave focusing and tracking to the camera, and concentrate on composition and clicking the shutter at the opportune moment.
Up to 30 fps High-Speed Continuous Shooting
Perform high-speed continuous shooting at up to 30 fps with the electronic shutter (or up to 12 fps with mechanical shutter).
With up to 60 fps calculation and tracking during continuous shooting with the electronic shutter, tracking accuracy is significantly enhanced. This is especially useful for fast-moving subjects that change direction and speed suddenly.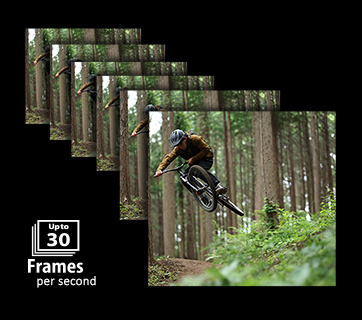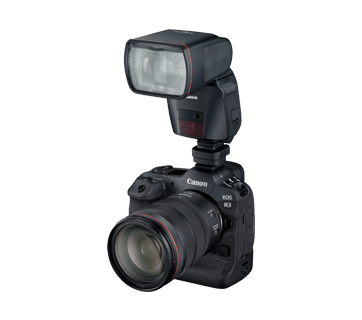 Flash Photography for Continuous Shooting Supported
For the first time ever in the EOS line-up, the EOS R3 supports flash photography with metering and tracking in all shutter modes including electronic shutter. This means that flash photography is also possible with blackout-free continuous shooting.
Eye Control AF
Change your point of focus easily and quickly by moving your eye!
The EOS R3 is the first EOS Digital camera to feature Eye Control AF, which allows for quick switching of autofocus by using eye movement when looking through the viewfinder.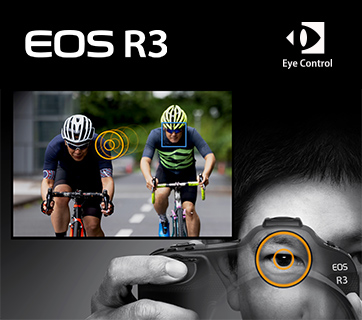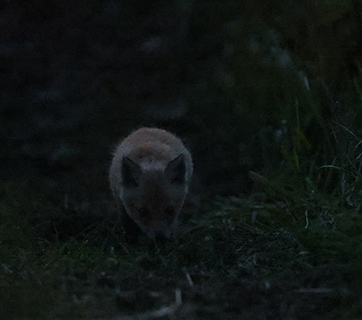 Accurate Low-Light AF
Don't lose sight of your subject even in the dark.
With a low luminance AF limit of up to EV-7.5, the EOS R3 is able to perform stable Servo AF under challenging lighting conditions, such as a dark moonless night.
Intelligent Tracking and Recognition
A camera that sees and understands your world. With a new, evolved EOS iTR (Intelligent Tracking & Recognition) AF X using deep learning technology, subject detection of the EOS R3 is faster and smarter than ever.
New Vehicle Priority AF
This revolutionary new breakthrough in AF technology now allows for detection and recognition of fast-moving automobiles and motorcycles in motorsports. The EOS R3 is capable of overall detection of the vehicle and also more specific focus of the driver's helmet using spot detection.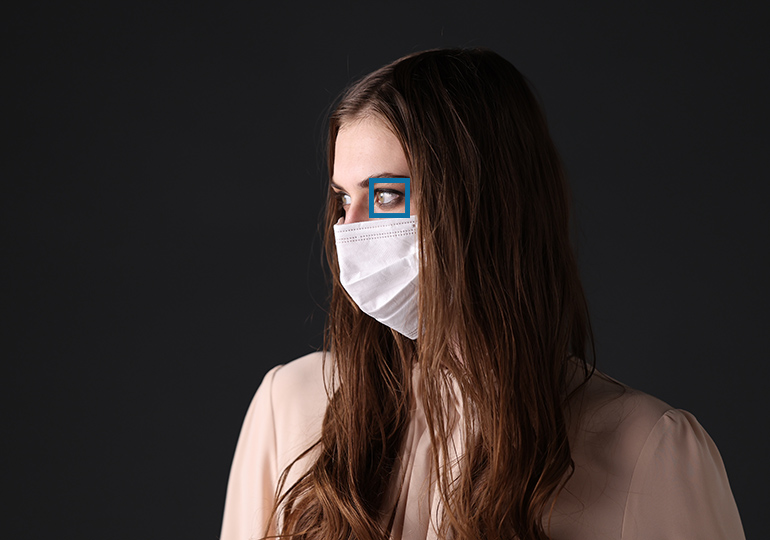 Enhanced Eye Detection AF Performance
Eye Detection AF is possible even when the subject's face is obscured by shadow, hair, make-up or a face mask.  Head detection is also possible for athletes wearing goggles or face masks during winter sports.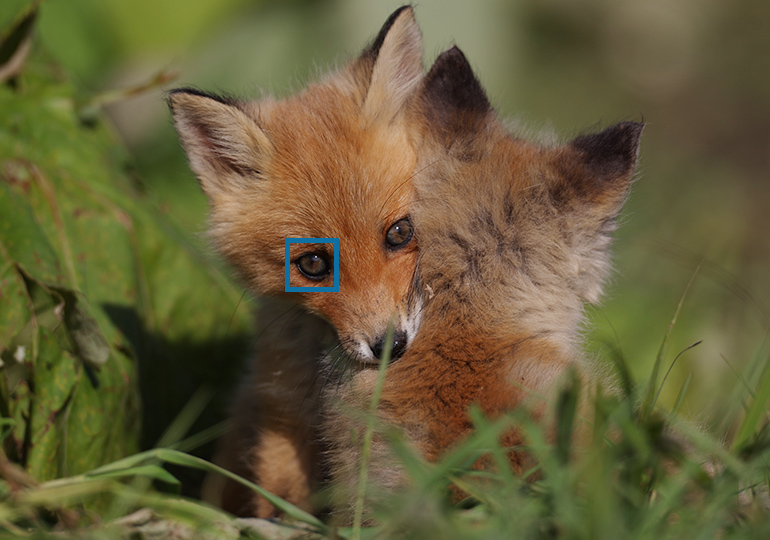 Animal Detection AF
First introduced in the EOS R5, Animal Detection AF is also available on the EOS R3, allowing for detection and tracking of the body, face or eye of dogs, cats and birds.