Description
You can track and monitor your fitness goals with the help of the Garmin Epix Gen 2 Premium Active Smartwatch. It provides an ideal view even in direct sunlight, thanks to its up to 3.30 cm (1.3) always-on AMOLED display. Additionally, this smartwatch offers a responsive touchscreen interface and user-friendly button controls that work well in any setting, enabling you to access a variety of features rapidly. Furthermore, with its long battery life, this smartwatch can function for up to 16 days in Smartwatch mode and up to 42 hours in GPS mode.
WEAR EPIX. BE EPIC.
Regardless of your fitness goals, the epix premium active smartwatch has what you need to help you get there.

DESIGNED FOR YOUR LIFESTYLE
The stunning 1.3" always-on AMOLED display brings your watch to life, even under bright sunlight.
TOUCHSCREEN AND BUTTONS
Trusted button controls that work in any environment are matched with a responsive new touchscreen interface for quick access to selections and map features.
PREMIUM MATERIALS
Fit the watch's look to your lifestyle with options for a sapphire display, titanium bezel or stainless steel bezel.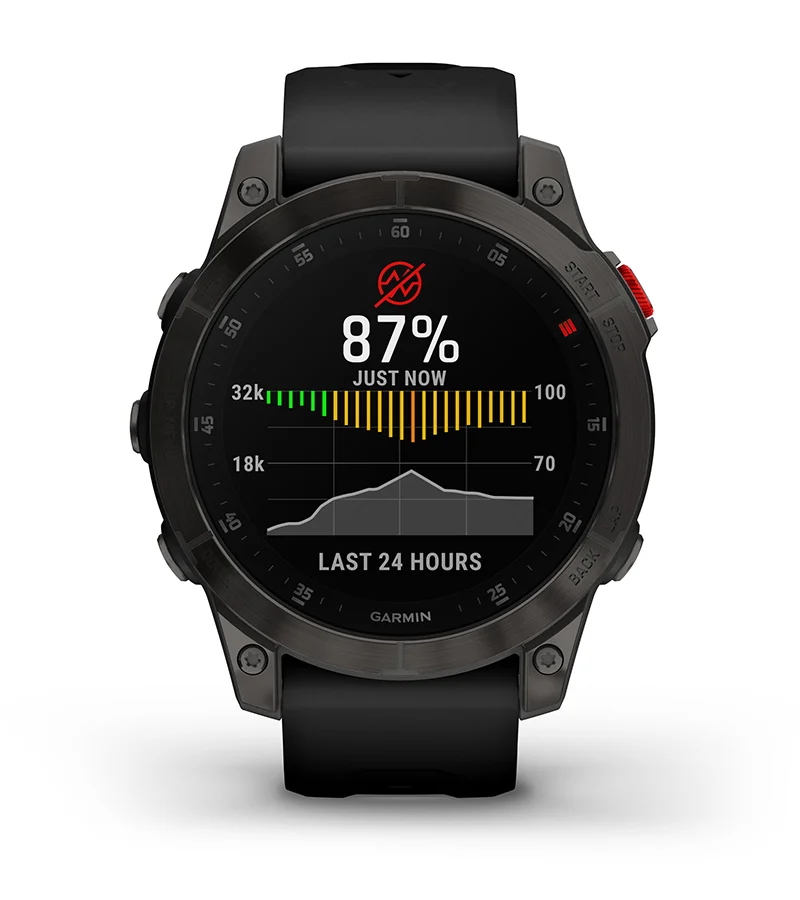 PULSE OX
For altitude acclimation or sleep monitoring, a Pulse Ox sensor2 uses light beams at your wrist to estimate how well your body is absorbing oxygen.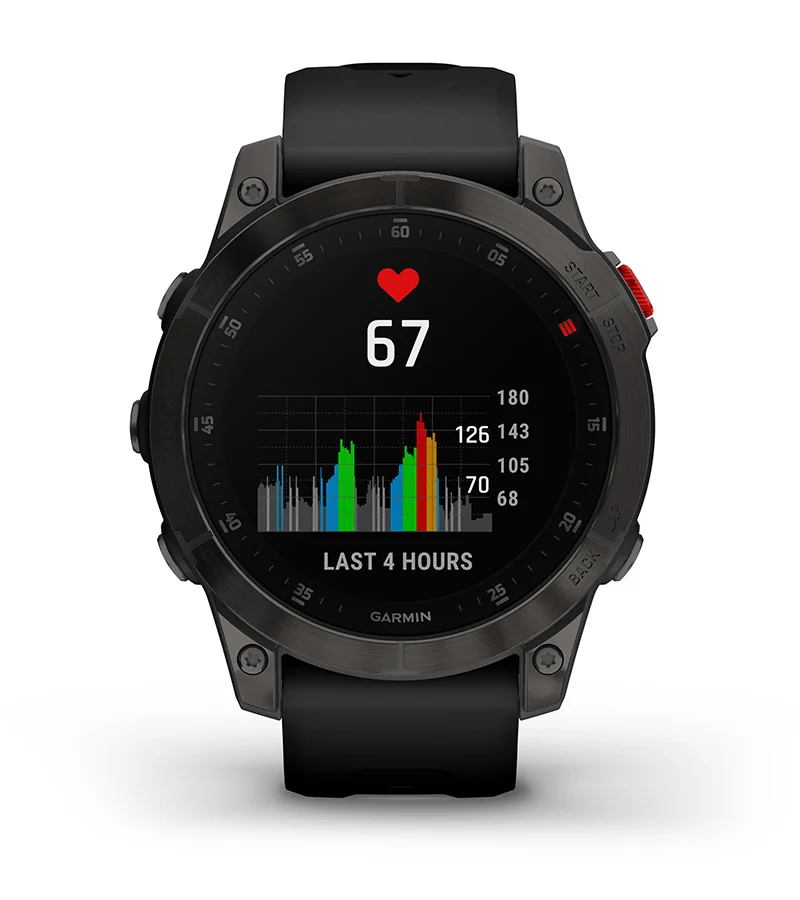 WRIST-BASED HEART RATE
The watch constantly samples your heart rate3 and will alert you if it stays too high or too low while you're at rest. It also helps gauge how hard you work during activities — even while swimming.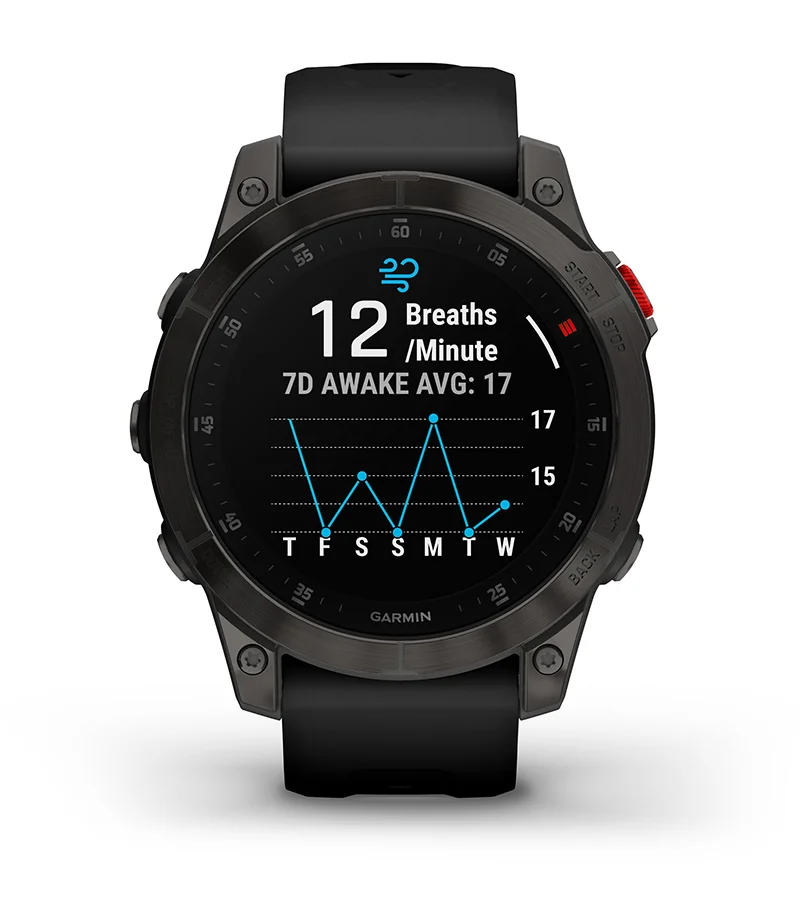 RESPIRATION TRACKING
See how you're breathing throughout the day, during sleep and during breathwork and yoga activities.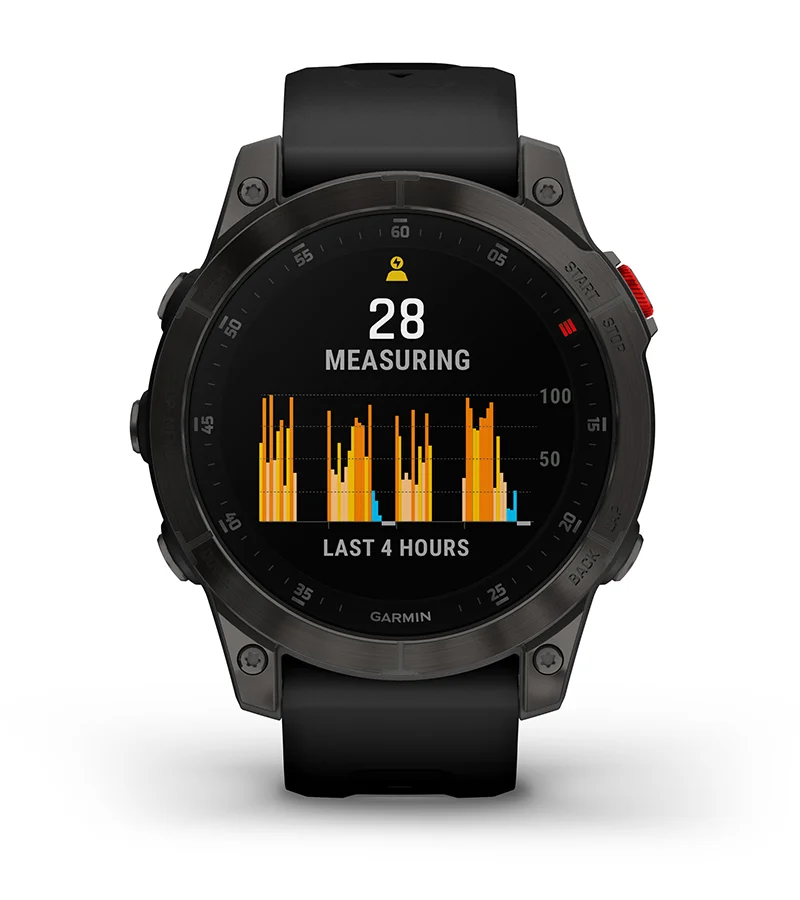 STRESS TRACKING
Heart rate variability is used to calculate your stress level score, so you can see if you're having a calm, balanced or stressful day.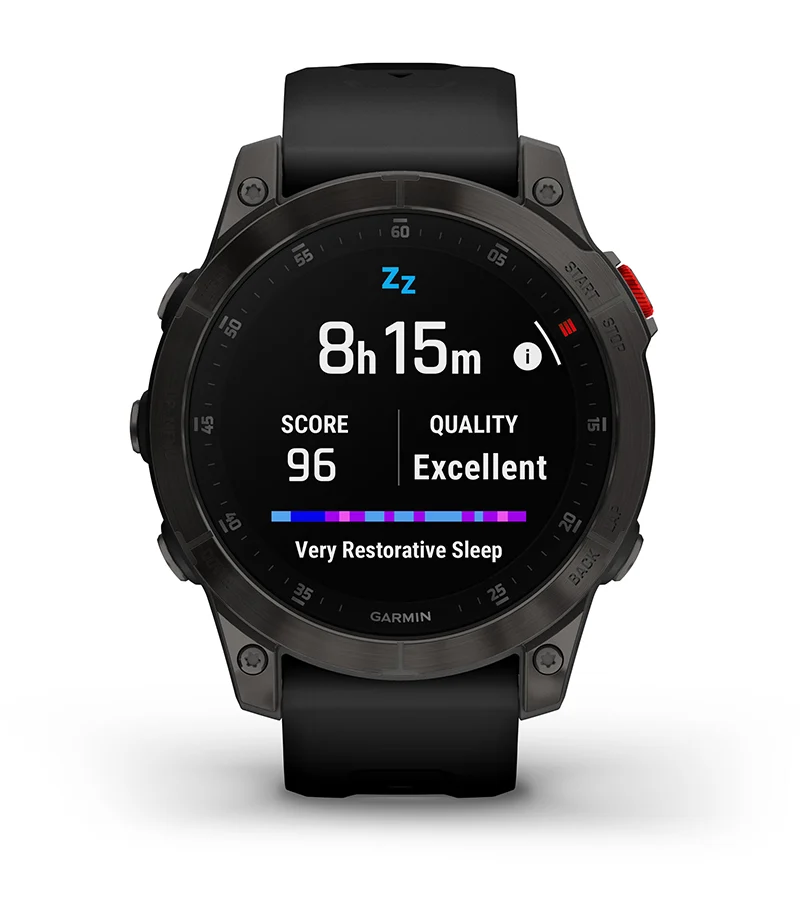 SLEEP SCORE AND ADVANCED SLEEP MONITORING
Get a full breakdown of your light, deep and REM sleep stages. View it all on a dedicated widget that includes your sleep score and insights.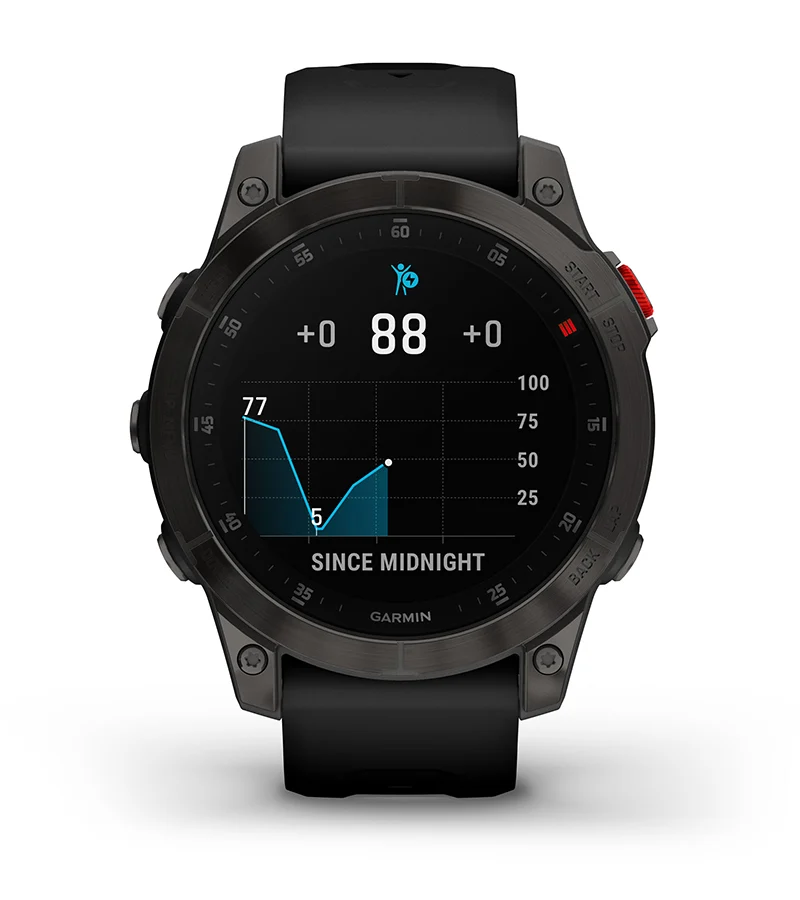 BODY BATTERY™ ENERGY MONITORING
Optimize your body's energy reserves, using heart rate variability, stress, sleep and other data to gauge when you're ready to be active or when you may need to rest.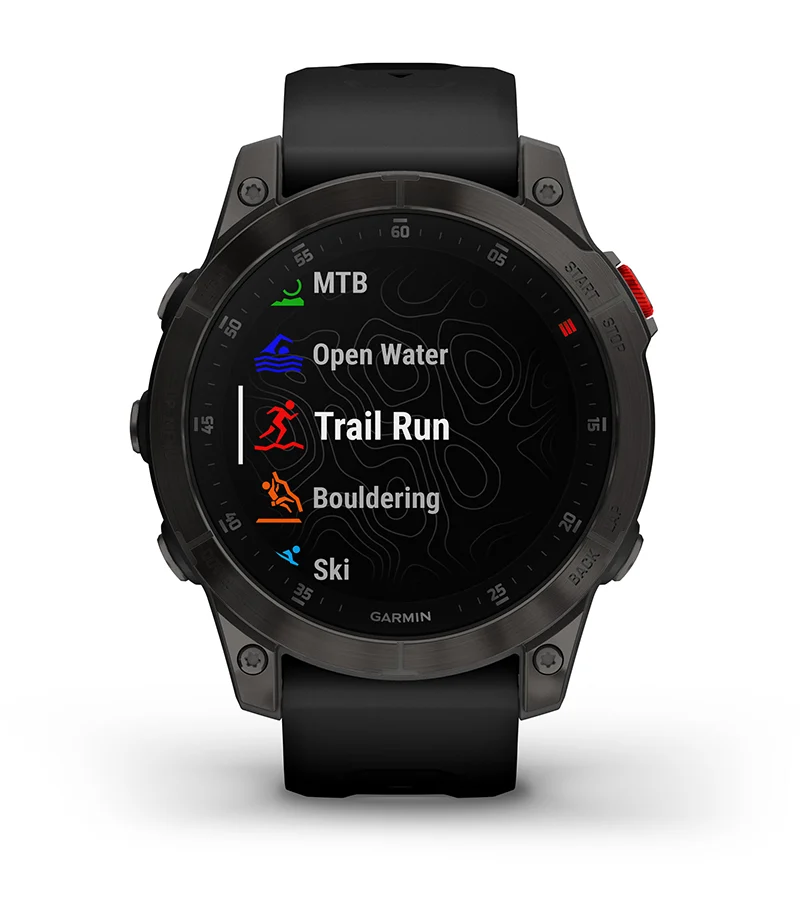 SPORTS APPS
Use preloaded activity profiles for trail running, swimming, running, biking, hiking, rowing, skiing, golfing, surfing, indoor climbing and more.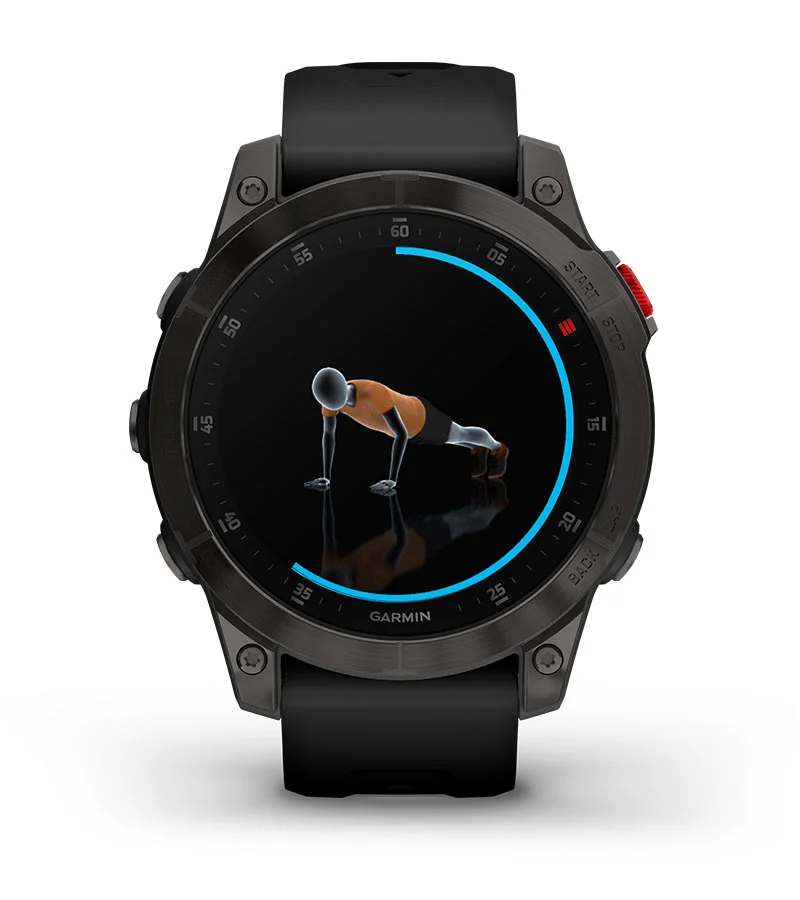 ANIMATED WORKOUTS
This watch features easy-to-follow, animated cardio, strength, yoga and Pilates workouts you can view on the watch screen. Choose from preloaded animated workouts, or download more from the Garmin Connect online community when paired with your compatible device.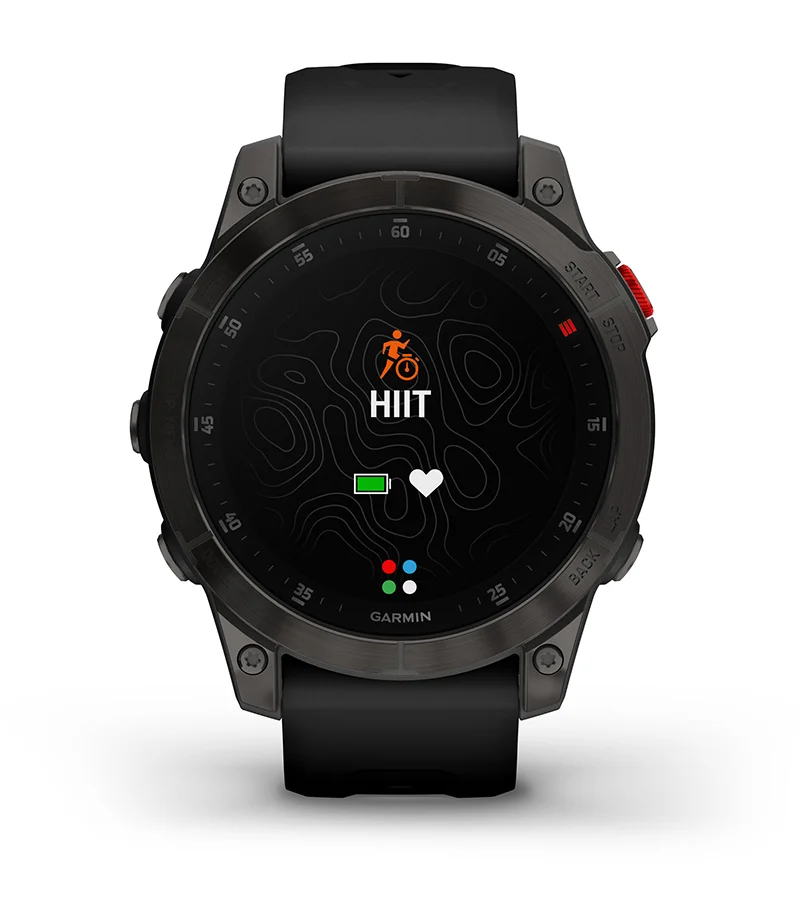 HIIT WORKOUTS
Use this activity profile with different timers to track your HIIT workouts, including AMRAP, EMOM, Tabata and custom. Set the number of rounds, work/rest intervals and more.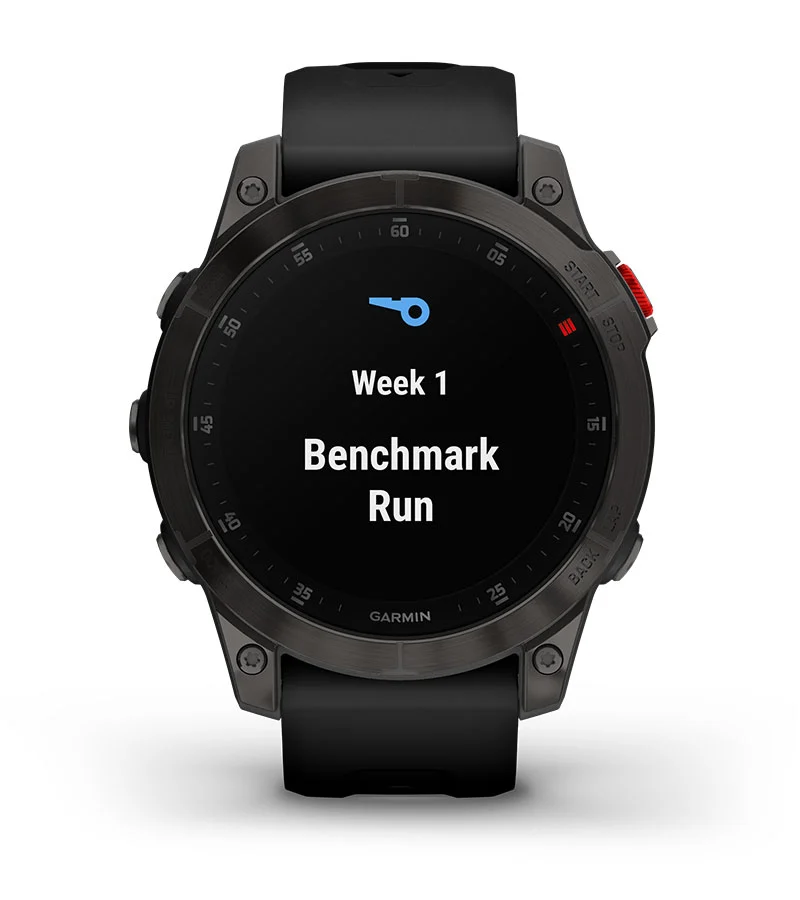 GARMIN COACH
These free adaptive training plans feature guidance from expert coaches and adapt to you and your goals. Workouts sync right to your watch from Garmin Connect.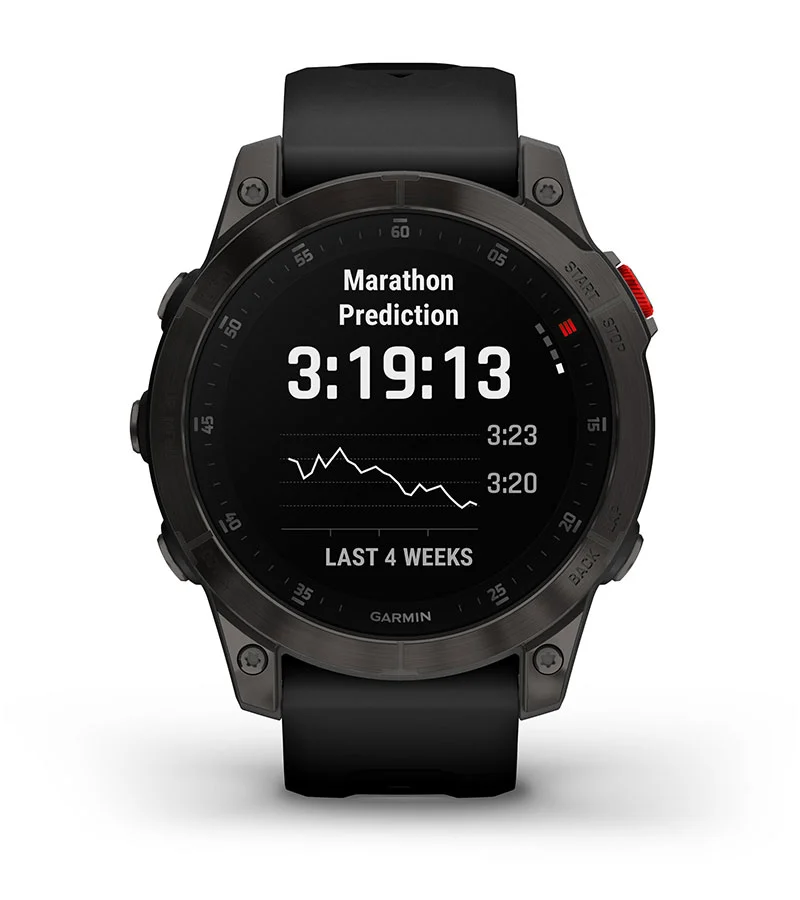 VISUAL RACE PREDICTOR
Based on your running history and overall fitness level, this feature provides an estimate of what your pace could be for the distance you want to run. Trend data shows how your training is having an impact over time.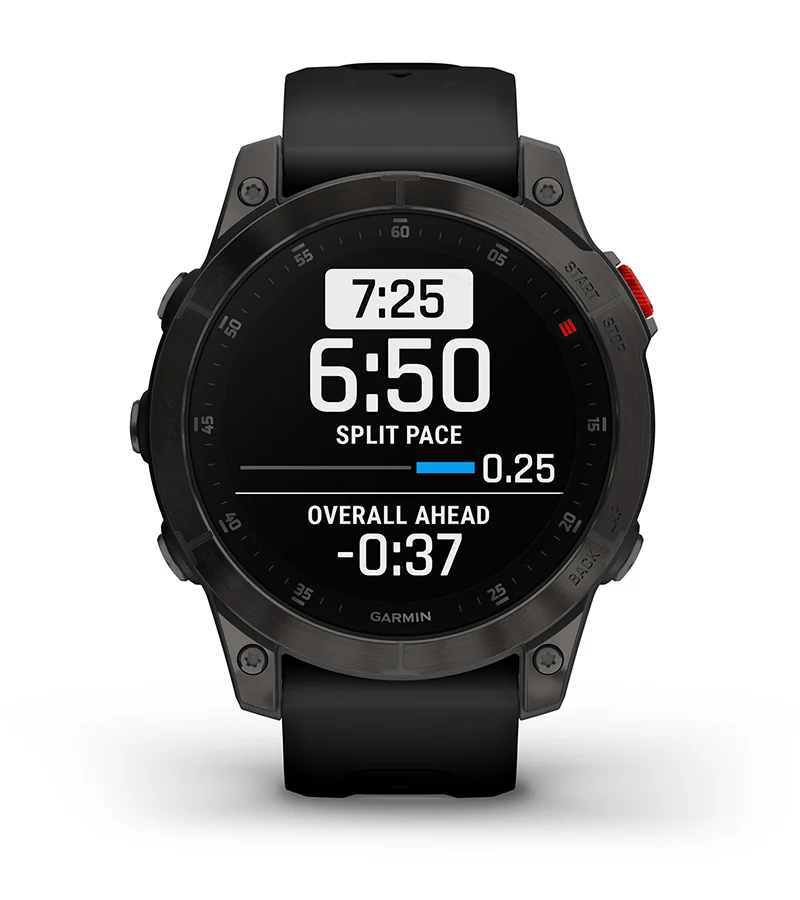 PACEPRO™ TECHNOLOGY
A first-of-its-kind PacePro feature helps keep you on pace with grade-adjusted guidance as you run a course.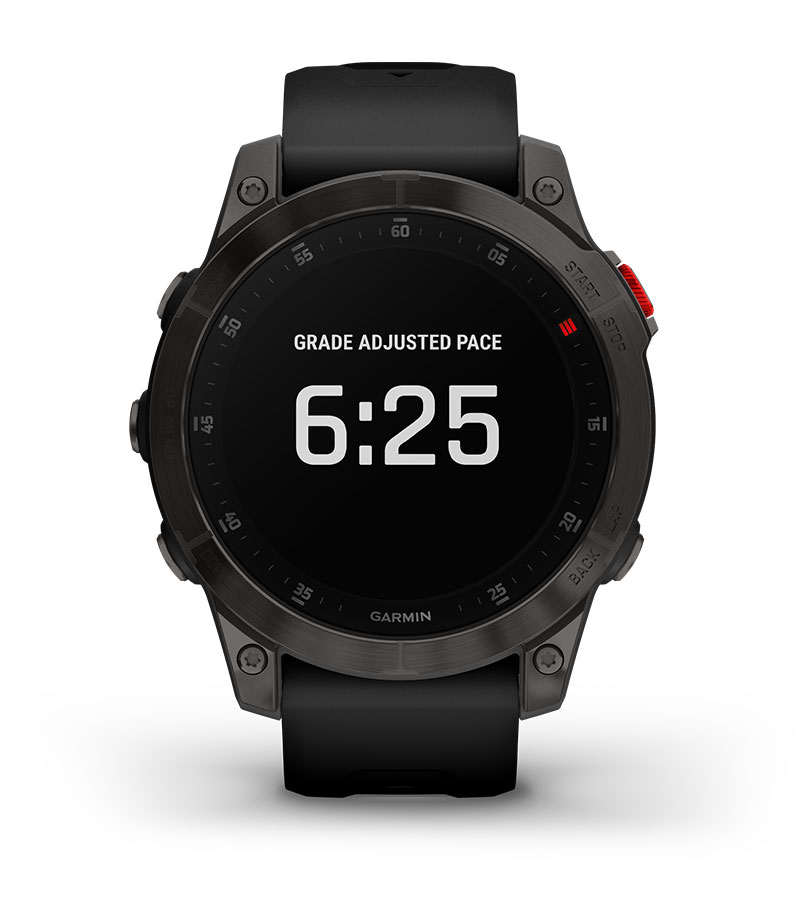 GRADE-ADJUSTED PACE
Don't run out of steam before the activity is over. Understand how to adjust your pace over varying terrain to perform according to your plan.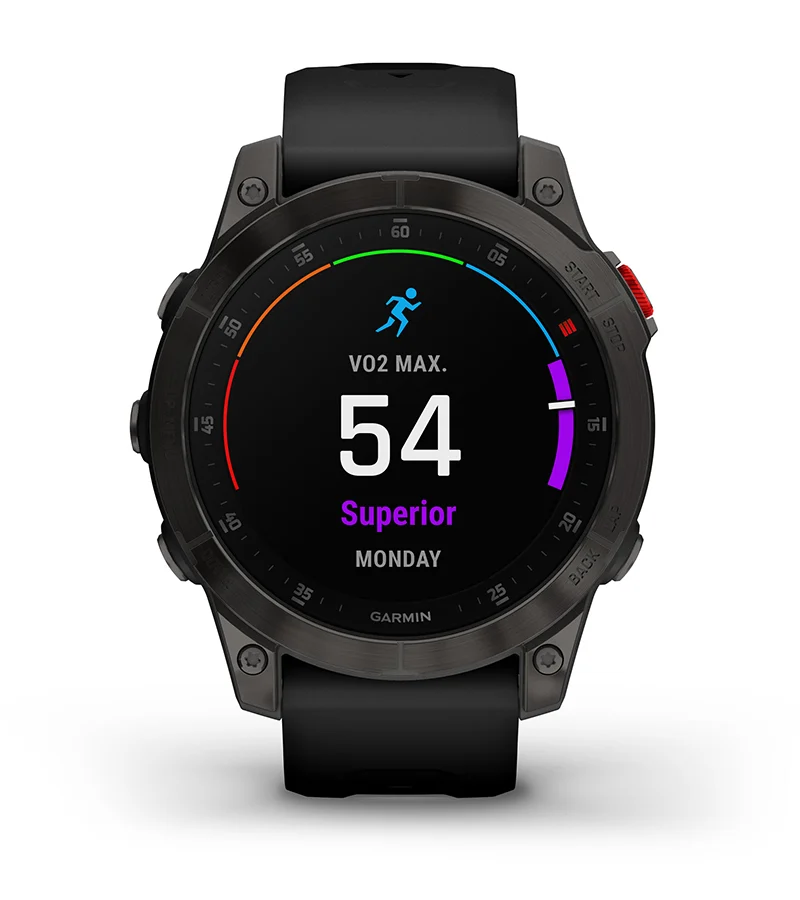 VO2 MAX
Train smarter with VO2 max, an indicator of how you can expect to perform. It adjusts for trail running and accounts for changes in performance that could be caused by heat or altitude.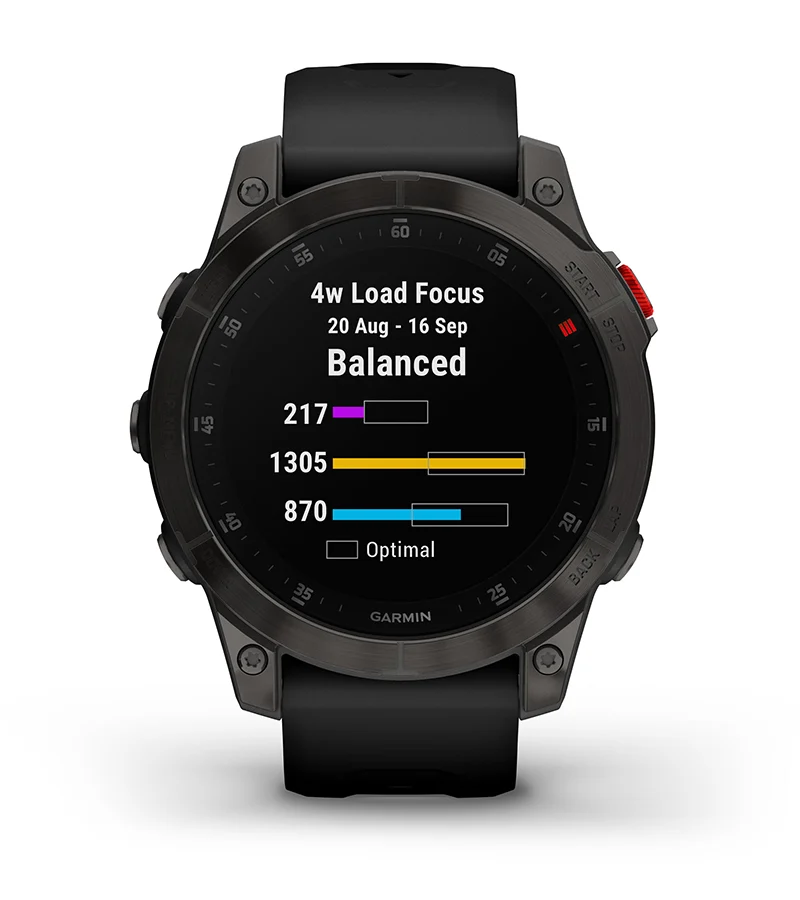 PERFORMANCE METRICS
View advanced training metrics that include estimates for running dynamics, VO2 max, recovery advisor and more.