Playstation 4 Pro
If you are a game freak, you must get the Sony Playstation 4 Pro Console for yourself. It lets you play the latest games with the help of cutting-edge technology. In addition, it also helps to relax you from a tiring day, as you can enjoy these games. It is, without any doubt, the world's best running console with the best features.
Check out the Xboom website for more information about PS4 prices.
Moreover, you can stream the biggest movies, TV shows and videos in 4K resolution from Netflix, YouTube, and a host of entertainment apps that have auto-upscaling for the best picture possible. So start watching now, via the TV and Video tab on the PS4 home screen. Game resolution ranges from 1080p to 1440p on an HD TV. Has Max. Power consumption (maximum) of 310 Watt.
Awesome Gaming Experience:-
The Sony Playstation 4 Pro Console gives you a super-charged gaming experience – even when playing on a non-4K TV. The supersampling mode takes your game's highest resolution and uses that extra visual information in certain games to deliver smoother curves, sharper edges, and more refined details when downscaling to an HD TV. In addition, the frame rates are boosted and locked in place for some games on PS4. Consequently, this PlayStation targets faster frame rates for select PS4 games.
Moreover, close-up details and textures like dirt and rust become more intricate with PS4 Pro – while darker, cleaner shadows at greater distances give games an enhanced sense of depth. Besides, games and movies shine with amazing 4K clarity, graphics become sharper and more realistic, skin tones become warmer and more lifelike, while textures and environments burst into life like never before. In addition, the software Media Types include – MKV, AVI, MP4, MPEG-2 PS, MPEG-2TS, AVCHD, XAVC.
4K-TV gaming and entertainment:-
Play the latest PS4 blockbuster games and PlayStation exclusives in stunning 4K from the PS4 Pro console on your 4K TV. Also, stream your favorite entertainment with incredible visual detail from 4K-compatible services.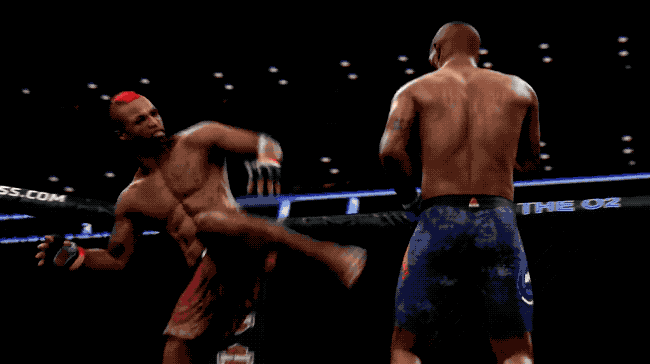 Faster frame rates:-
Increase your immersion in PS4 games with boosted frame rates* in a range of PS4 Pro enhanced games, made possible by the extra power of PS4.
Perfect Functioning:-
The Sony Playstation 4 Pro Console operates on a CUH-7000 series single-chip custom processor, x86-64 AMD "Jaguar", 8 cores CPU. In addition, to give you the best graphics experience, you are gifted with the amazing GPU 4.20 TFLOPS, AMD Radeon-based graphics engine. This is based on AMD Radeon and has a dedicated memory of 8 GB GDDR5 so that your gaming experience is never compromised for even a moment.
With the PS4 1TB disk space, you can store as many games as you want without having any space crunch. In addition, it comes with a wireless Bluetooth 4.0, Wi-Fi, Ethernet connectivity as well as Super-Speed USB (USB 3.1 Gen.1) port × 3, AUX port × 1. Also has HDMI out port (supports 4K/HDR), Digital Out (Optical) port.
Double the power of Playstation 4 Pro
The console packs in twice the GPU power of the standard PS4 that makes your experience incredible of image clarity, smoother gameplay, and shorter load times in select PS4 Pro enhanced games.
HDR technology
Enjoy more vibrant together with lifelike colors and details in every part of your gaming experience when you play HDR-enabled games on an HDR-compatible TV.
With PS4 Pro, select games are enhanced as faces take on life-like realism, curves become smoother, corners are sharper and visual elements like hair, water and grass bristle with life.
Playstation 4 Pro Console with Free Pre Loaded Games:-
Note – The console comes with a variety of free pre-loaded games. The game combination is subject to variation depending upon availability.
If you are a game freak then you must get Sony PlayStation 4 Pro console for yourself. This comes with twice the GPU power of standard PS 4. This lets the user experience incredible image clarity and smoother gameplay. The gamer can enjoy more vibrant together with lifelike colors and details in every part of their gaming experience.
Console Type: TV Console
Console Functions: Gaming
4K Support: Yes
Manufacturer Details:-
Brand: Sony
Model Series: PlayStation 4 Pro
Model Number: PlayStation 4 Pro.
Processor Details:-
Processor Name: AMD Jaguar
Number of Cores: 8.
Graphic Specifications:-
Graphics Processor Name: AMD Radeon
Internal Memory:-
Storage Specifications:-
Type of Storage: HDD
HDD Capacity: 1TB.
Ports & Slots:-
USB Types Supported: USB 3.1
Number Of USB Ports: 3 x USB 3.1
HDMI Type: HDMI
Number Of HDMI Porta1s x HDMI
Ethernet Supported: Yes
Ethernet Specifications: 10BASE-T | 100BASE-TX | 1000BASE-T.
Network Connectivity:-
WiFi Supported: Yes
WiFi Specifications: IEEE 802.11 a/b/g/n/ac
Bluetooth Supported: Yes
Bluetooth Specifications: Bluetooth 4.0.
Controller Specifications:-
Controller Type: Wireless
Product Aesthetics:-
Colour: Black
Color Family: Black
In The Box:-
Generic Name: Gaming Console
Main Product: 1 x Console Unit
Accessories: Controller
Documents: User Manual | Warranty Card.
Product Dimensions (Open):-
Dimensions in cm: (WxDxH)29.51 × 32.71 x 5.51
Dimensions in Inches: (WxDxH)11.61 x 12.87 x 2.16
Weight: 3310 g
Weight: 3 kg
After Sales & Services:-
Standard Warranty Period:12 Months
Warranty Type: Carry-In
Standard Warranty Includes: Manufacturing Defects
Standard Warranty Excludes: Physical Damage
Installation & Demo: Not Applicable.
Frequently Asked Questions