Description
Playstation 4 Pro
If you are a game freak, you must get the Sony Playstation 4 Pro Console for yourself. It lets you play the latest games with the help of cutting-edge technology. In addition, it also helps to relax you from a tiring day, as you can enjoy these games. It is, without any doubt, the world's best running console with the best features of the ps4 pro. Check out the Xboom website for more information about ps4 prices in India
Moreover, you can stream the biggest movies, TV shows and videos in 4K resolution from Netflix, YouTube, and a host of entertainment apps that have auto-upscaling for the best picture possible. So start watching now, via the TV and Video tab on the PS4 home screen. Game resolution ranges from 1080p to 1440p on an HD TV. Has Max. Power consumption (maximum) of 310 Watt.
Awesome Gaming Experience
The Sony Playstation 4 Pro Console gives you a super-charged gaming experience – even when playing on a non-4K TV. The supersampling mode takes your game's highest resolution and uses that extra visual information in certain games to deliver smoother curves, sharper edges, and more refined details when downscaling to an HD TV. In addition, the frame rates are boosted and locked in place for some games on Playstation 4. Consequently, this PlayStation targets faster frame rates for select Playstation 4 games.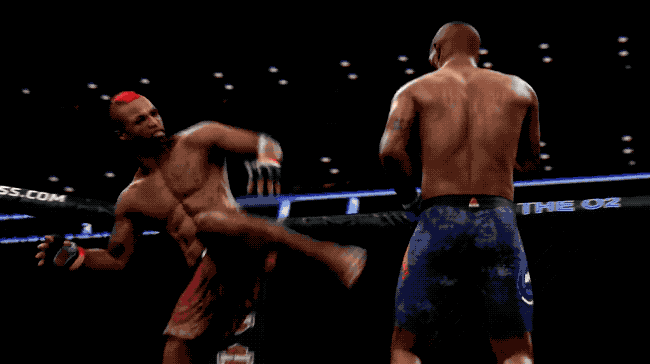 Feel the power of ps4 pro
Awaken your senses with PS4 Pro – gaming evolved with the most powerful Playstation 4 pro
4K-TV gaming and entertainment
PS4 Pro is the ultimate game console for 4K TV owners. Play blockbuster Playstation 4 games at their best, and stream Netflix in stunning detail – all with an HDR-enabled device to enjoy richer colors and more realistic looks than ever before!
Faster frame rates
With the extra power of the Playstation 4 Pro, you can enjoy an increased immersion in your favorite games. Boosted frame rates make for a more enjoyable experience and less time sitting on edge waiting!
Playstation 4 Pros has enhanced gameplay with higher refresh rates so that players get to spend less time watching scenes change when they're loading or moving around within them which was previously unplayable because it took too long.*
Double the power of PS4
Playstation 4 Pro is more powerful than the standard PlayStation 4, letting you experience amazing graphics and gameplay with shorter load times in select games.
HDR technology
Enjoy more vibrant, lifelike colors and details in every part of your gaming experience when you play HDR-enabled games on an HDR-compatible TV.
Enhanced for PS4 Pro
Playstation 4 Pro enhancements will allow you to experience the power of your games wherever it is that has been Enhanced for Playstation 4 Pro. From stunning Manhattan scenery and towering Norse mountains in God of War, players can expect a leap forward with their gameplay when they see this badge on an upcoming title or game update!
4K gaming
Play the latest games in amazing 4K clarity; sunsets become warmer, materials take on realistic textures and environments come alive like never before.
Stunning graphical details
With Playstation 4 Pro, select games are enhanced as faces take on life-like realism, curves become smoother, corners are sharper and visual elements like hair, water and grass bristle with life.
If you are a game freak then you must get Sony PlayStation 4 Pro console for yourself. This comes with twice the GPU power of standard PS 4. This lets the user experience incredible image clarity and smoother gameplay. The gamer can enjoy more vibrant together with lifelike colors and details in every part of their gaming experience.
Console Type: TV Console
Console Functions: Gaming
4K Support: Yes
Manufacturer Details
Brand: Sony
Model Series: PlayStation 4 Pro
Model Number: PlayStation 4 Pro.
Processor Details
Processor Name: AMD Jaguar
Number of Cores: 8.
Graphic Specifications
Graphics Processor Name: AMD Radeon
Internal Memory
Storage Specifications
Type of Storage: HDD
HDD Capacity: 1TB.
Ports & Slots
USB Types Supported: USB 3.1
Number Of USB Ports: 3 x USB 3.1
HDMI Type: HDMI
Number Of HDMI Porta1s x HDMI
Ethernet Supported: Yes
Ethernet Specifications: 10BASE-T | 100BASE-TX | 1000BASE-T.
6 Months Warranty.
12-13 offline Games listed in the console (may vary based on the availability)
Network Connectivity
WiFi Supported: Yes
WiFi Specifications: IEEE 802.11 a/b/g/n/ac
Bluetooth Supported: Yes
Bluetooth Specifications: Bluetooth 4.0.
Controller Specifications
Controller Type: Wireless
Product Aesthetics
Colour: Black
Color Family: Black
In The Box
Generic Name: Gaming Console
Main Product: 1 x Console Unit
Accessories: Controller
Documents: User Manual | Warranty Card.
Product Dimensions (Open)
Dimensions in cm: (WxDxH)29.51 × 32.71 x 5.51
Dimensions in Inches: (WxDxH)11.61 x 12.87 x 2.16
Weight: 3310 g
Weight: 3 kg
After Sales & Services
Standard Warranty Period:12 Months
Warranty Type: Carry-In
Standard Warranty Includes: Manufacturing Defects
Standard Warranty Excludes: Physical Damage
Installation & Demo: Not Applicable.
Frequently Asked Questions