Description
Portronics Buzz 5 Watts
Buzz defines new milestones for bluetooth wireless speakers with a humble wattage of 5W that exceeds audio excellence. If you want something that is both compact and powerful then this is your cue, to add Buzz to your cart! A speaker adds dimension to our listening and viewing experience by ounces, but portability definitely takes a beating. This is where a compact yet powerful speaker does the job well. And it not only solves portability issues but also is cost efficient. A TWS enabled speaker widens that range as it opens up prospects for compatibility and system-friendliness. Moreover you can connect the wireless bluetooth speaker across a range of source devices.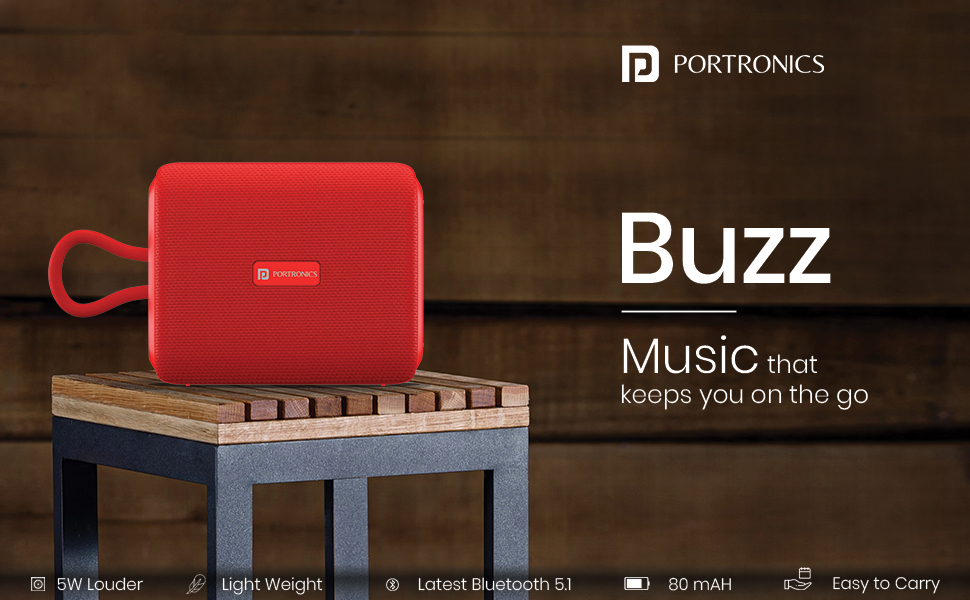 And if you are a regular OTT streamer then, Buzz is going to make it a fulfilling experience every time you tune in! Micro SD cards have become a thing of an era gone by, but the relevance still holds, and with a dedicated SD card slot you can do justice to all your saved up and coveted audio tracks! Buzz can be charged up through a Type C charging port, which has become the most compatible form of port in the new gen devices! Added to this, the wireless speaker has an enhanced runtime of 6-7 hours on a single charge and it charges up in a record time of 90 minutes!! Experience portability much closely with Buzz wireless bluetooth speaker!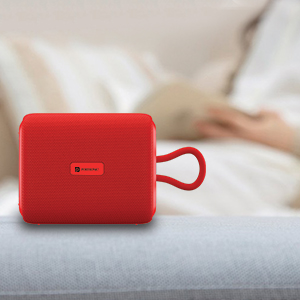 IMPACTFUL SOUND
Looks small but strong music – yes, we believe in it and deliver it pretty well. Now enjoy crystal clear and powerful sound with the 5W speakers of the Buzz mini speaker. Unlock the beats and tap your feet to them whenever and wherever you want.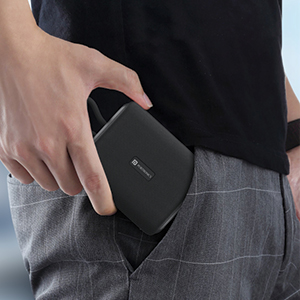 PORTABILITY LIKE NEVER BEFORE
Like to carry your music around with you? Well, if you do, we are ready to take you to the land of portability with the Buzz portable speaker. Give yourself the chance to carry your music along wherever you go.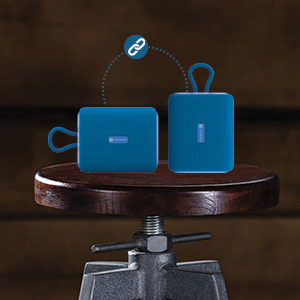 TWS FOR ENHANCED SOUND EXPERIENCE
Adding to your musical experience like nothing before. Now use the True Wireless Stereo function and enjoy the audio your way. Just connect the Buzz portable speaker to your device and let the music play.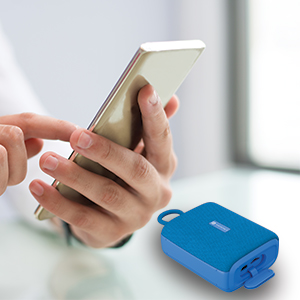 EASY CONNECTIVITY
Connectivity will no longer be an issue. Now give your devices an enhanced audio system by connecting them to the Buzz through the latest Bluetooth 5.1 connectivity feature. Buzz also has a micro SD slot for playing music stored on SD cards.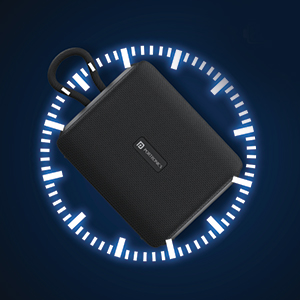 BATTERY THAT DOESN'T LET THE MUSIC DIE
No need to be worried about your speaker's battery dying on you while you are going at it. With the small charge time, keep the music playing for 6-7 hours with the 5W Buzz mini speaker.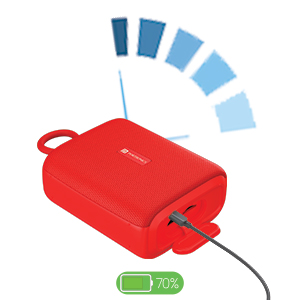 EASY AND FAST CHARGE
Portronics Buzz portable speaker comes in a compact design with a Type-C charging port, which makes it easy and fast to charge. Use it anywhere you want to, anytime you want to, and charge it quickly to keep the rhythm flowing.
| | |
| --- | --- |
| Brand | ‎Portronics |
| Manufacturer | ‎Portronics, Portronics, Portronics Digital Pvt Ltd, FLOOR-1st and 2nd, B-76, Wazirpur Industrial area, Wazirpur, New Delhi, Delhi, 110052 |
| Model | ‎POR-1430 |
| Model Name | ‎Buzz |
| Product Dimensions | ‎16 x 13 x 6 cm; 280 Grams |
| Batteries | ‎1 Lithium Polymer batteries required. (included) |
| Item model number | ‎POR-1430 |
| Special Features | ‎TWS Function, Micro SD Card Slot, Type C Charging Slot, 6-7 Hours Playtime, Latest Bluetooth 5.1 |
| Mounting Hardware | ‎Speaker 1N, Charging Cable 1N, User Manual 1N |
| Number Of Items | ‎1 |
| Audio Output Mode | ‎Stereo |
| Speaker Surround Sound Channel Configuration | ‎5 1 |
| Speaker Amplification Type | ‎Active |
| Audio Wattage | ‎5 Watts |
| Wattage | ‎5 Watts |
| Power Source | ‎Battery Powered |
| Battery Average Life | ‎7.0, 1.0, 6.0 Hours |
| Batteries Included | ‎Yes |
| Batteries Required | ‎Yes |
| Battery Cell Composition | ‎Lithium Polymer |
| Connector Type | ‎Wireless, Bluetooth |
| Mounting Type | ‎Hanging_mount, Tabletop |
| Includes Rechargable Battery | ‎Yes |
| Manufacturer | ‎Portronics |
| Country of Origin | ‎China |
| Item Weight | ‎280 g |
Portronics buzz price in India, Portronics buzz review, Portronics buzz features, Portronics buzz sound quality