Description
INSTA360 MONKEY TAIL MOUNT
Use this bendable Insta360 Monkey Tail Mount from Xboom to attach your action camera to any surface and capture stabilized footage on your next trip. The mount's flexible, folding design makes it ideal for packing on your next vacation. A 1/4″-20 screw and 1.5 lb load capacity ensures compatibility with most Insta360 action cameras.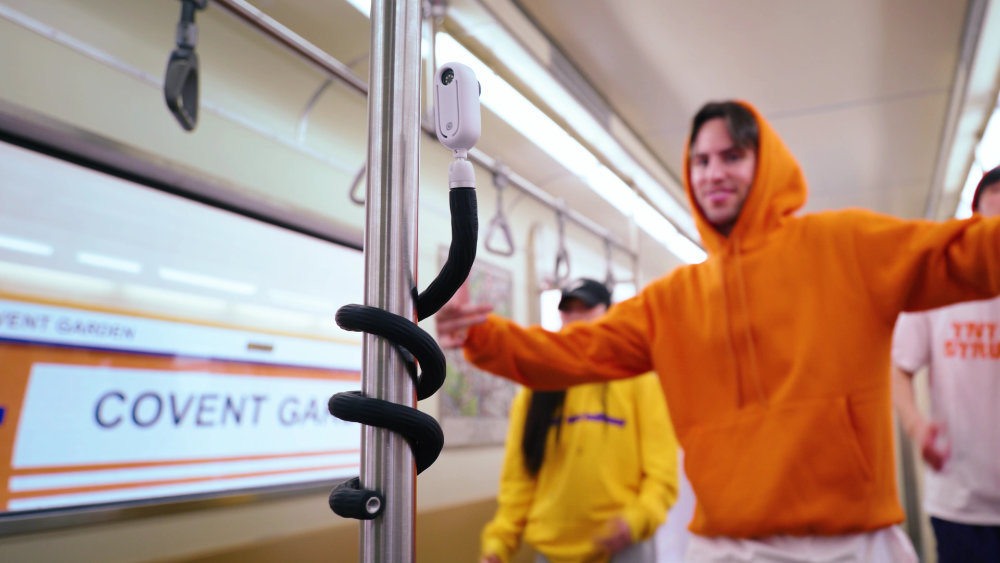 Once your camera is attached to the mount, simply wrap it around any curved surface and it will remain secure, thanks to its nonslip outer layer. It can also double as a selfie stick for vlogging or other content creation. Storing the mount in your pocket or backpack is as easy as detaching the camera and folding it up.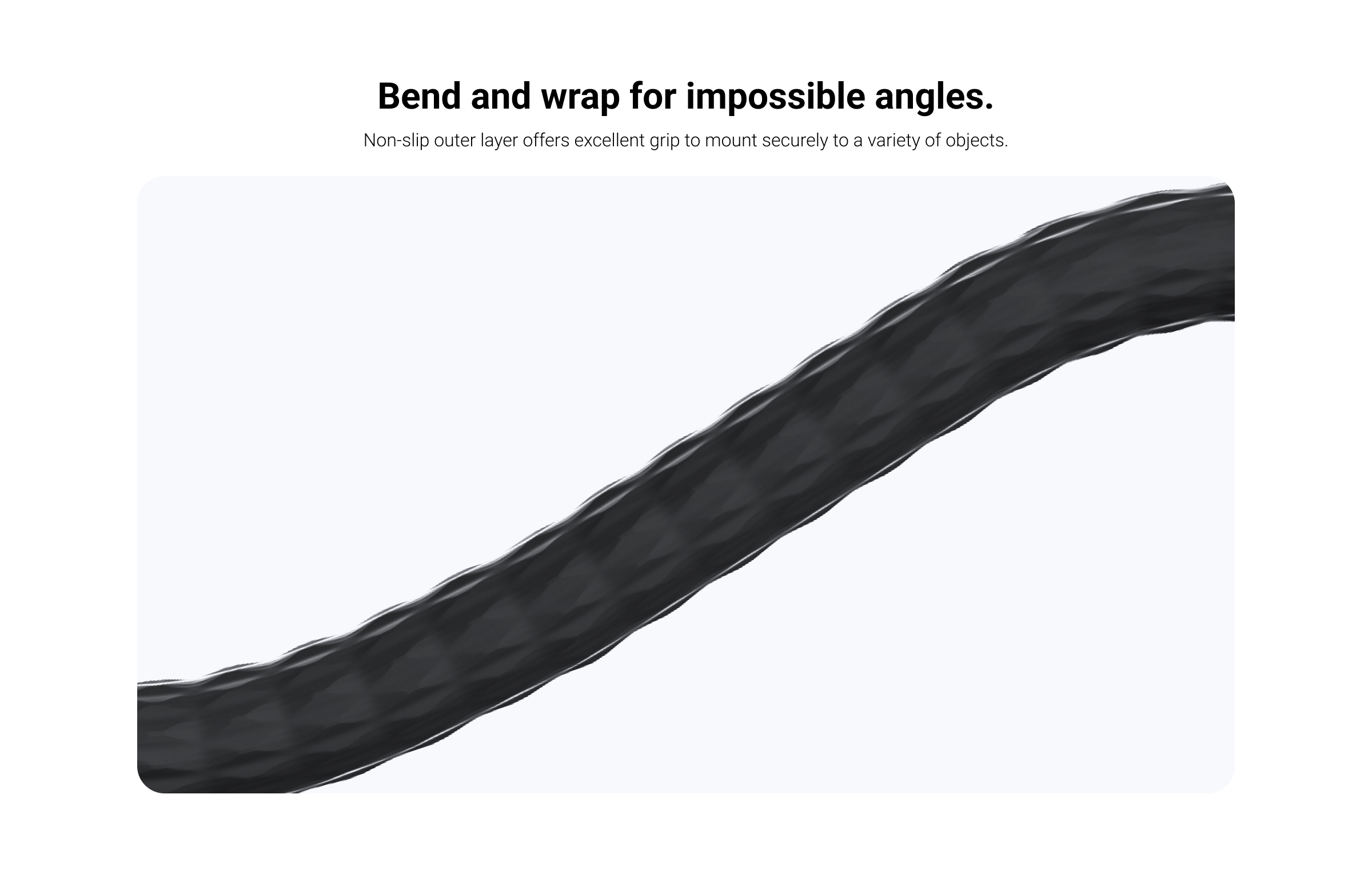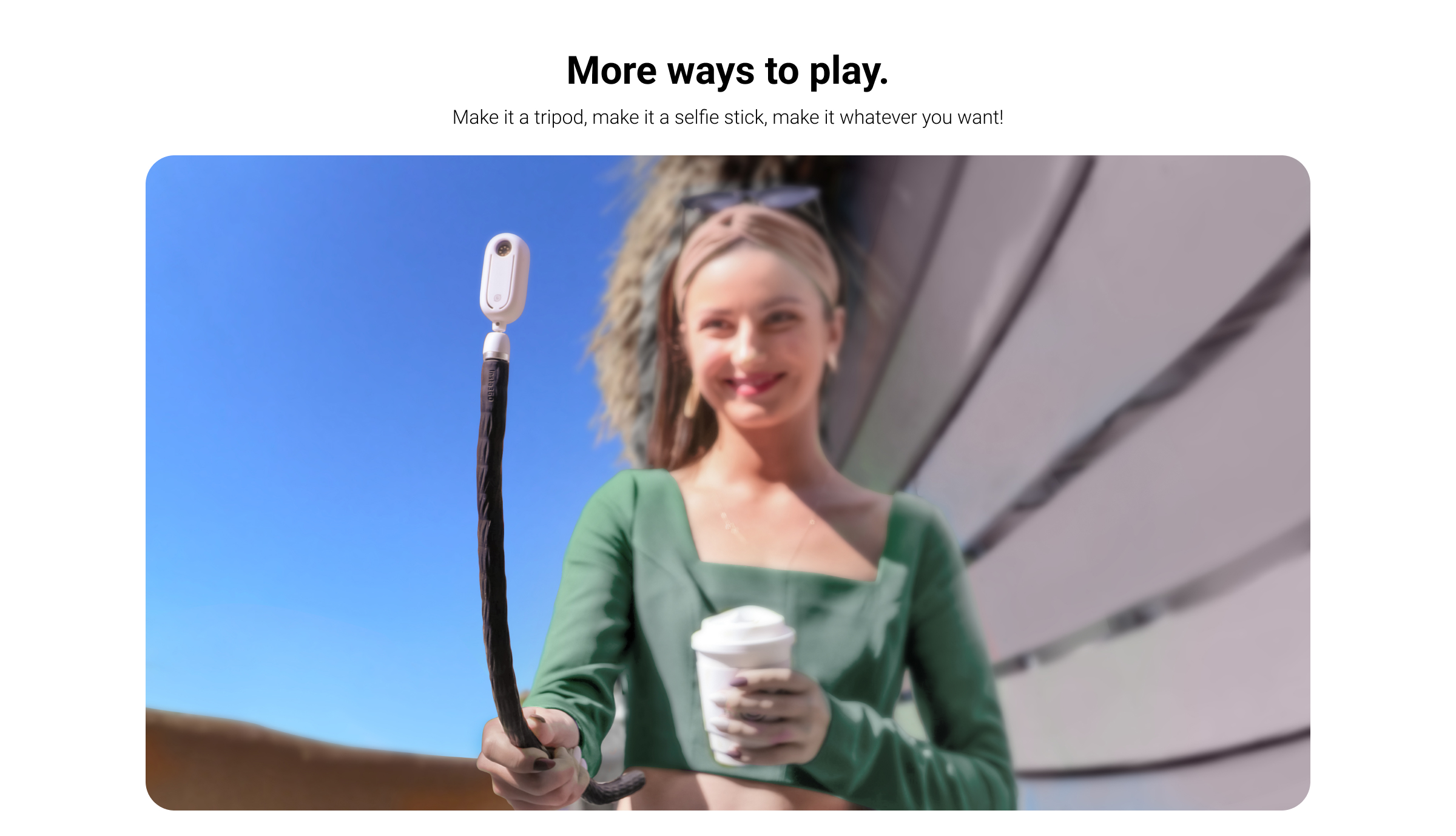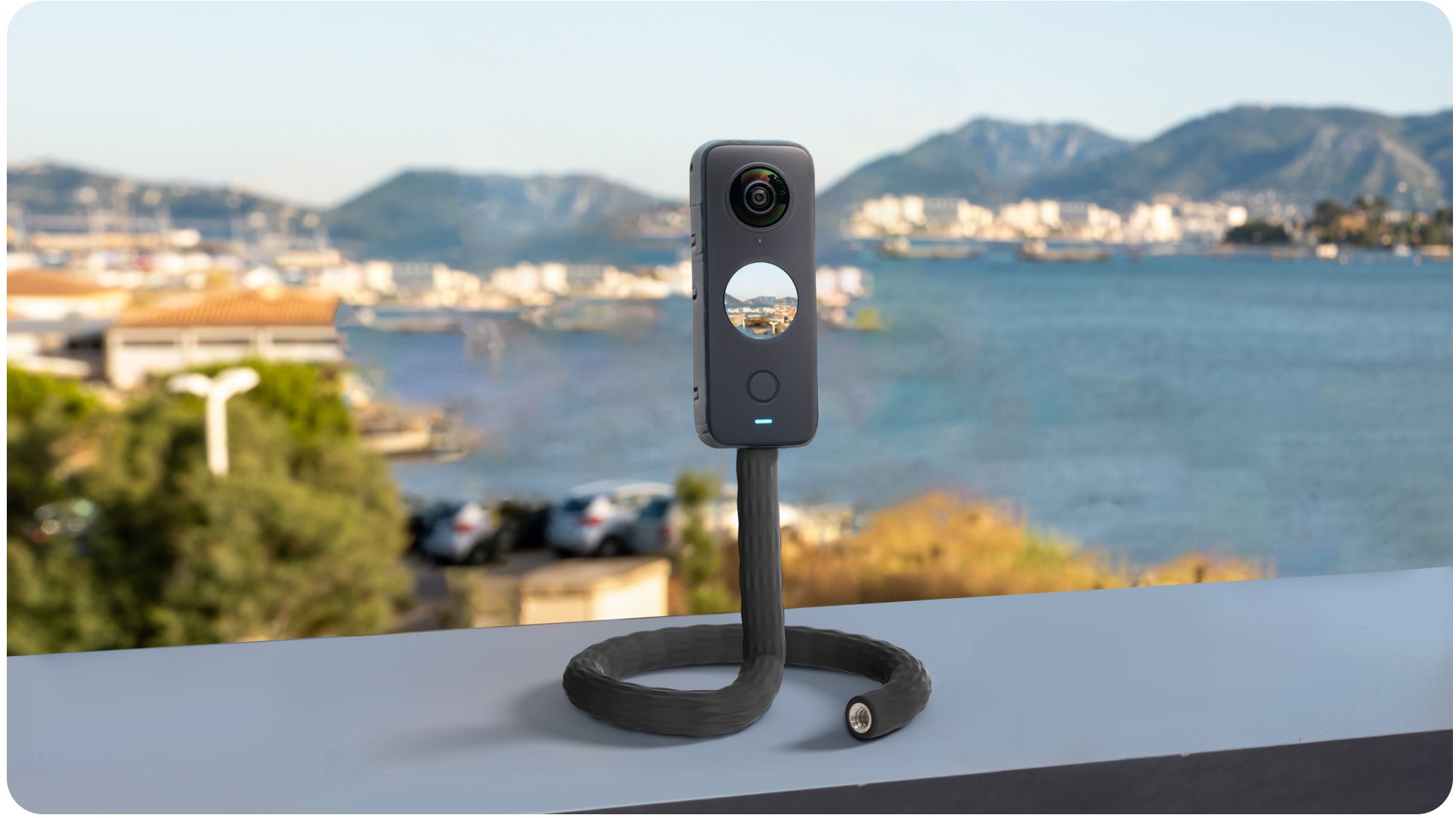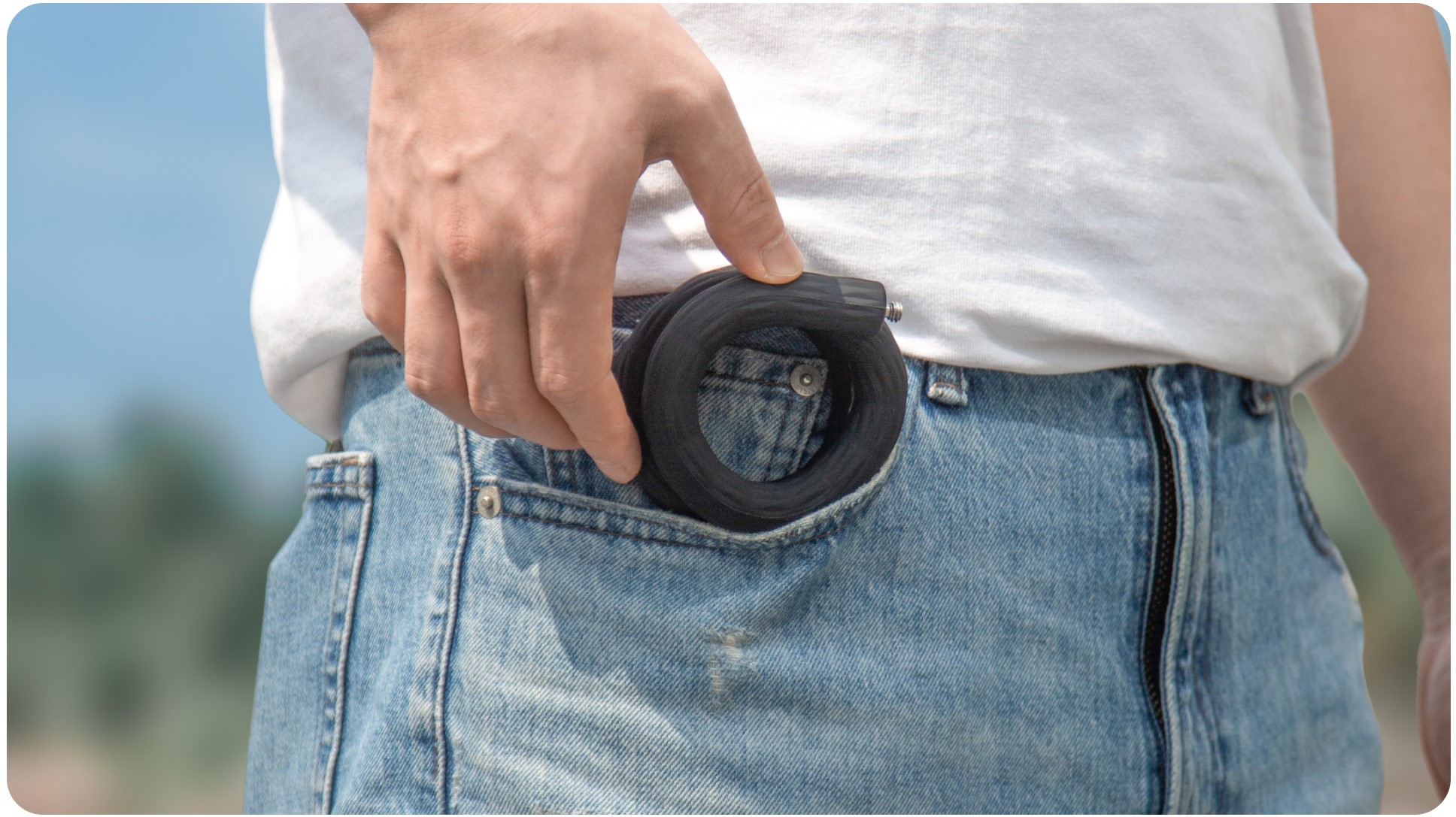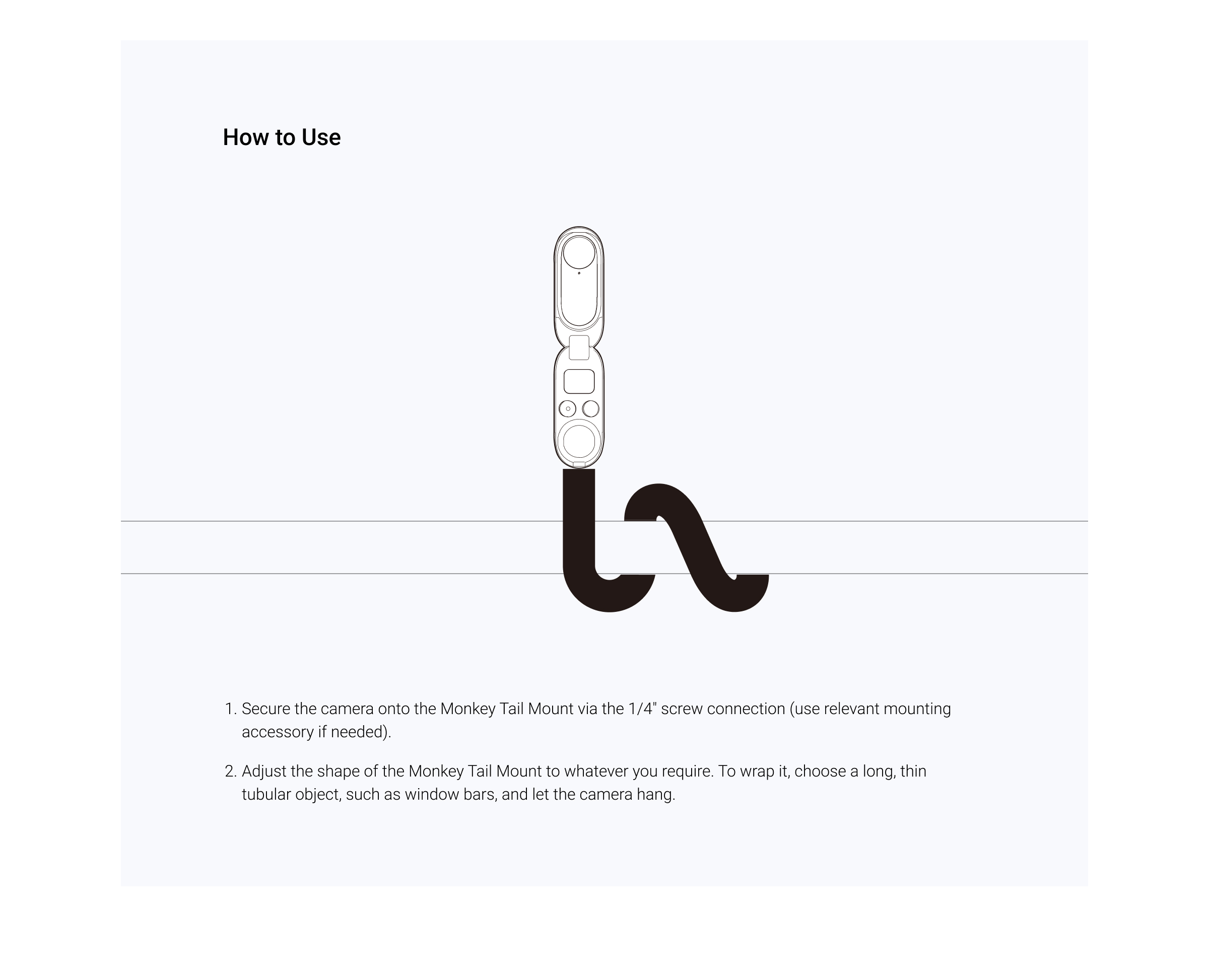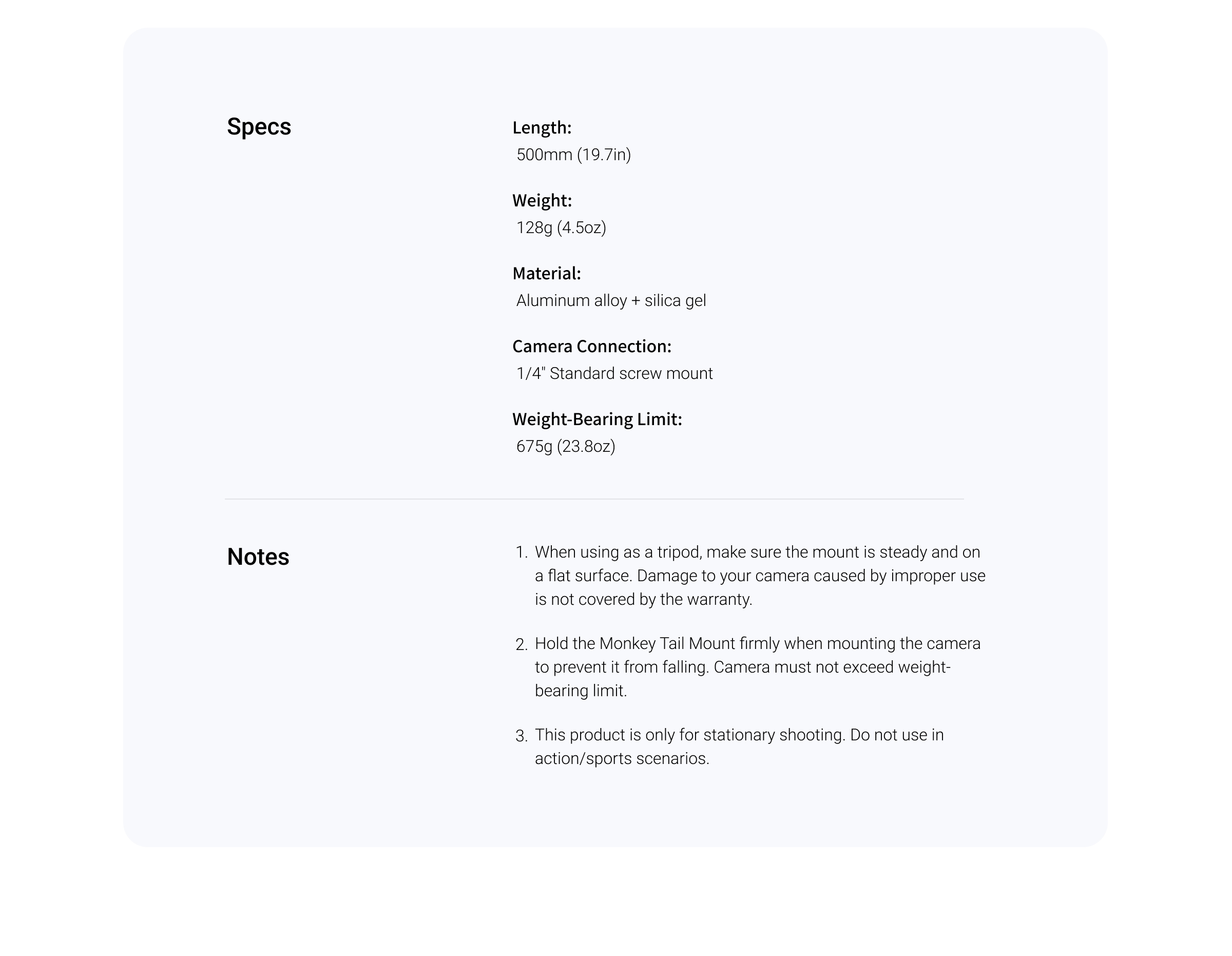 The Insta360 Monkey Tail Mount is an accessory that is designed to provide maximum flexibility and stability when mounting your Insta360 camera. It is an incredibly versatile tool that allows you to capture unique angles and perspectives that would be impossible to achieve with traditional camera mounts.
The Monkey Tail Mount is made up of a flexible aluminum alloy rod that can be bent into any shape or position. This means that you can wrap it around tree branches, poles, or anything else you can find, giving you the ability to capture shots from all kinds of angles. The flexibility of the mount also means that you can adjust it quickly and easily to get the shot you need, without having to reposition your camera or tripod.
The mount is also equipped with a silicone grip that securely attaches to your camera, keeping it in place even during the most intense activities. This is particularly useful when shooting action sports, as it ensures that your camera stays put even if you're moving around quickly or if there are vibrations from the environment.
One of the best things about the Monkey Tail Mount is that it is compatible with all Insta360 cameras, including the ONE R, ONE X2, and ONE R 1-inch. This means that you can use it with any camera in the Insta360 lineup, making it a versatile tool for any photographer or videographer.
In addition to its flexibility and compatibility, the Monkey Tail Mount is also very easy to use. It attaches to any standard tripod mount, allowing you to use it with a wide range of other accessories. It is also very lightweight, making it easy to carry around with you wherever you go.
Overall, the Insta360 Monkey Tail Mount is an excellent tool to have in your kit if you are an Insta360 user. Its flexibility, stability, and compatibility make it a versatile accessory that can be used in a wide range of situations. Whether you are shooting action sports, travel vlogs, or just everyday adventures, the Monkey Tail Mount is a must-have tool for any Insta360 enthusiast.
insta360 monkey tail mount price in india, insta360 monkey tail mount uses, insta360 monkey tail mount buy online, insta360 monkey tail mount review