Description
Canon XA50
4K camcorder capable of long recording time, excellent cost-performance.
A light, compact 4K ENG camera, the XA50 is equipped with a 2.54cm type CMOS sensor and the DIGIC DV 6 image processor. Capable of recording in 4K UHD 25p in both XF-AVC and MP4 formats, it features the Dual Pixel CMOS AF system which helps users easily achieve the highly accurate pinpoint focus demanded by 4K recording. The high-resolution Canon 4K video zoom lens supports the large image sensor, and in combination, they enable the production of high-definition 4K footage. The lower power consumption enables a shooting time twice longer than that on the XF405, which uses the same battery. This, combined with its lightweight mobility, makes the XA50 a professional-standard camcorder ideal for long hours of shooting.
Beautiful, High-quality 4K Footage With The Large 2.54 cm Type Sensor
The large Dual Pixel CMOS AF-capable 2.54 cm type sensor not only lets the user achieve shallow focus effects unique to that sensor size, it also boasts improved noise performance, resulting in higher quality footage in low light situations. The camcorder supports both the XF-AVC and MP4 formats, as well as internal recording in 4K UHD YCC 4:2:0 8bit 25p. The dual SD card slots enable both simultaneous and relay recording.
Dual Pixel CMOS AF For Accurate, 4K-Ready Pinpoint Focusing
The ultra-high resolution in 4K means that it is more obvious than ever if the shot is the slightest bit out of focus, or has the tiniest hint of focus seeking. Dual Pixel CMOS AF is a technology developed by Canon that equips each image sensor pixel with two photodiodes, making it possible for all pixels to perform both phase detection and imaging. This enhances its ability to accurately establish the location of subjects and achieve precise, tack-sharp focus — perfect for enhancing the quality of your 4K footage. Features such as
​​​​​​​Touch AF, Face Detection AF and touch tracking further support the creation of high-quality 4K video.
High-resolution 4K Video Lens; Improved Usability
To support 4K shooting with the large,
​​​​​​​2.54cm type CMOS sensor, XA50 is equipped with a Canon 4K video lens. Featuring a high-magnification 15x optical zoom that covers a focal length range from 25.5mm (wide-angle) to 382.5mm (telephoto), the lens uses a 9 blade iris aperture diaphragm capable of producing more natural and beautiful bokeh effects. It comes equipped with a built-in, motor-powered ND filter that can reduce light by three densities: 1/4, 1/16 and 1/64. The XA50 also features 5 axis image stabilization, made possible through a combination of optical and electronic image stabilization systems.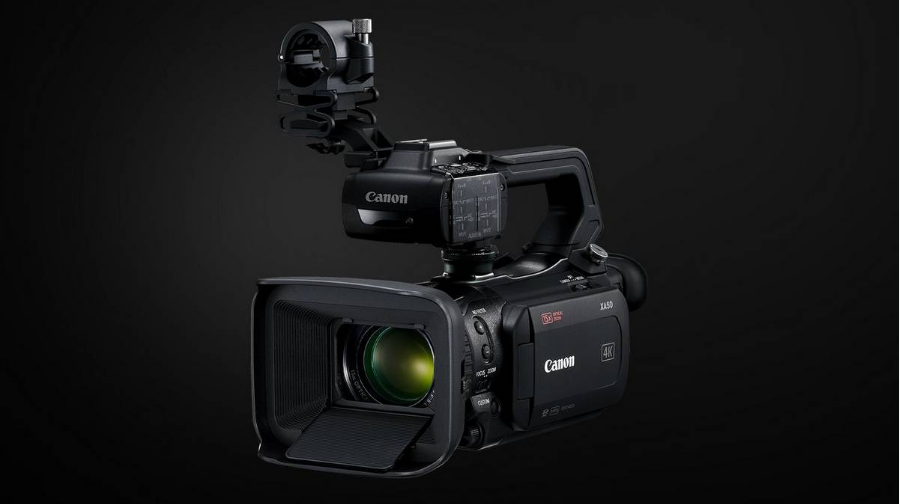 Canon XA55/XA50
A 1.0-type CMOS sensor compact 4K cam-corder with Dual Pixel CMOS AF, 15x optical zoom lens and 3G-SDI (XA55 only)
1.0-type CMOS sensor
Large CMOS sensor for beautiful Bokeh with high sensitivity and low noise. The camera also benefits from enhanced Full HD image quality with Over Sampling HD processing, whilst Canon Log 3 and Wide DR picture modes allow even greater dynamic range to be captured.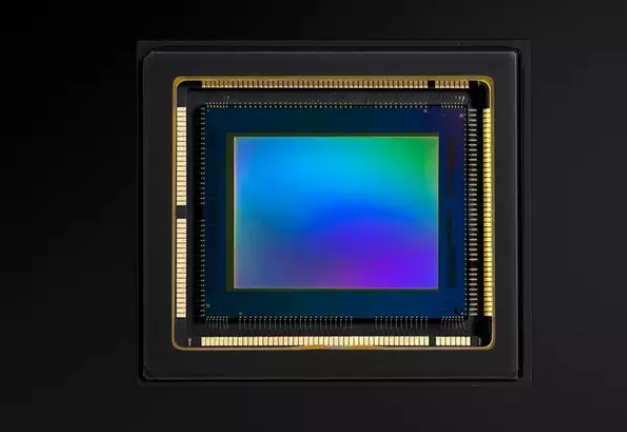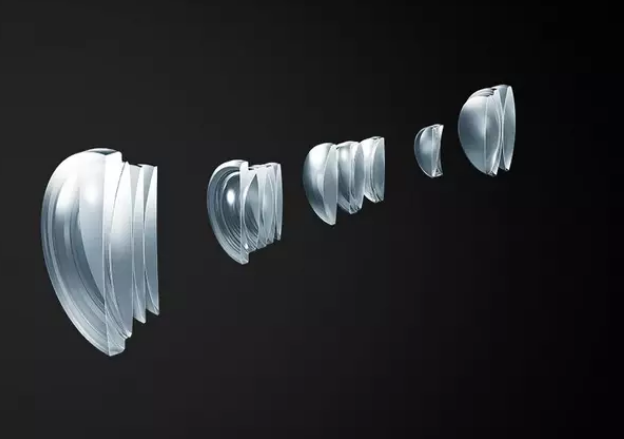 High quality 4K 15x zoom lens
Optimise the quality of your images with an ultra-wide 25.5mm 4K 15x optical zoom with Super UD lens elements to minimise chromatic aberrations. There is an advanced 5-axis image stabilization to cope with filming on the move or when shooting handheld.
Fast and precise Dual Pixel CMOS AF
The XA55 / XA50 incorporates Dual Pixel CMOS AF for fast and accurate autofocusing in approximately 80% (vertically and horizontally) of the sensor. Face detection AF and Touch tracking operation enable seamless focus control for intuitive operation. A Dual Pixel Focus Guide provides a graphical interface to aid manual focusing.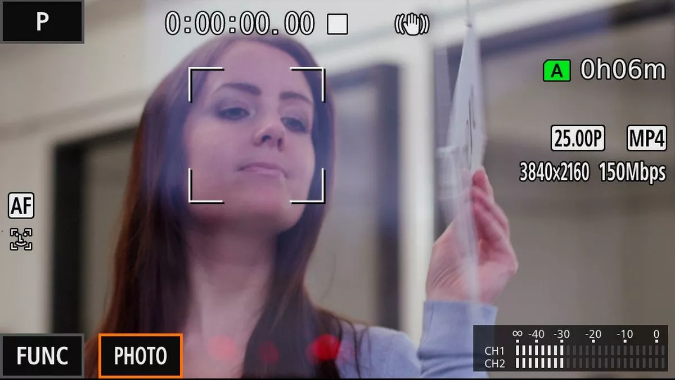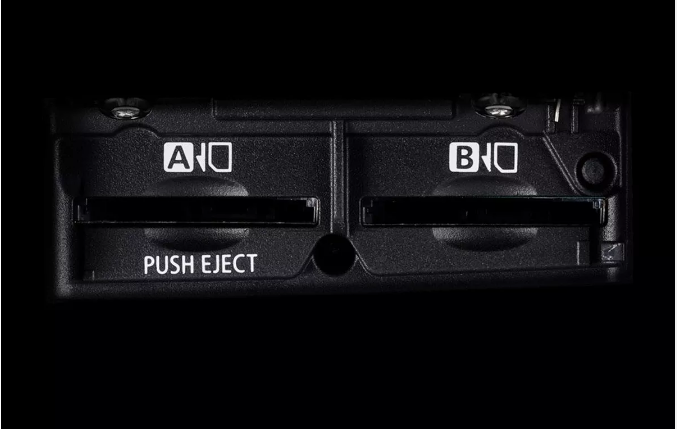 XF-AVC and MP4 recording to SD cards
The XA55 / XA50 supports multiple recording formats including XF-AVC and MP4. It records XF-AVC 4K UHD 160Mbps at 25P, plus Full HD 45Mbps at 50P/50i/25P. It is also possible to record MP4 4K 150Mbps at 25P and Full HD 35Mbps at 50P/25P. Slow and Fast motion recording are also possible in 4K/Full HD up to 1200x.
Compact and lightweight with professional functions
Powerful functionality includes an Infrared mode – allowing users to capture video in conditions with little to no ambient light – and simultaneous backup and relay recording with dual SD card slots. Other features include 3G-SDI (XA55 only), professional audio support with two XLR terminals and 4-channel linear PCM, and low power consumption for an extended battery life.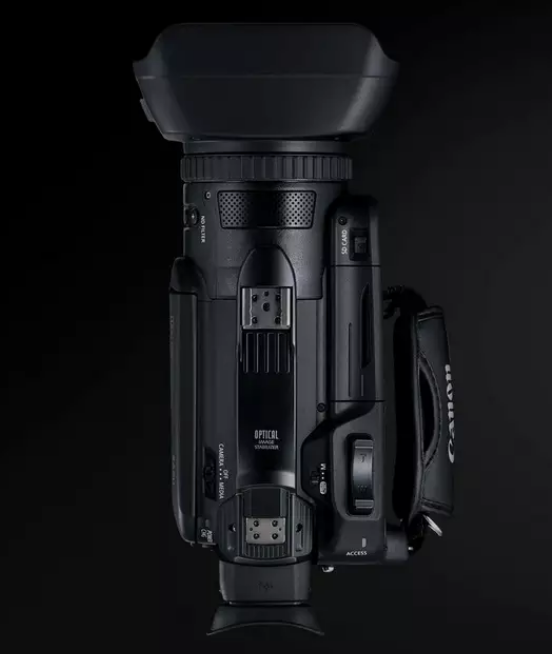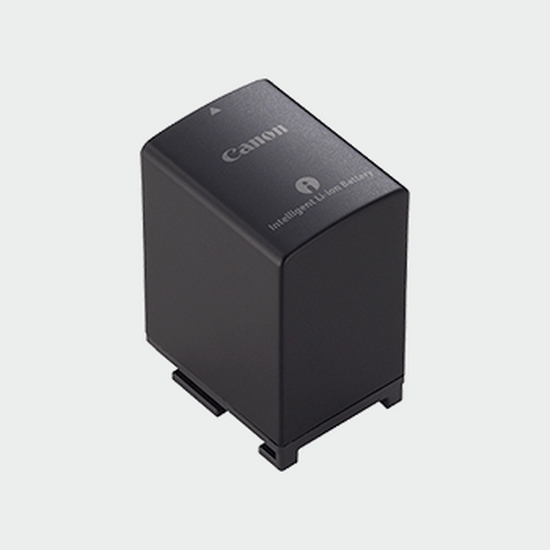 Battery Pack BP-828
An intelligent high capacity (2670mAh) lithium-ion battery, recommended for longer shoots.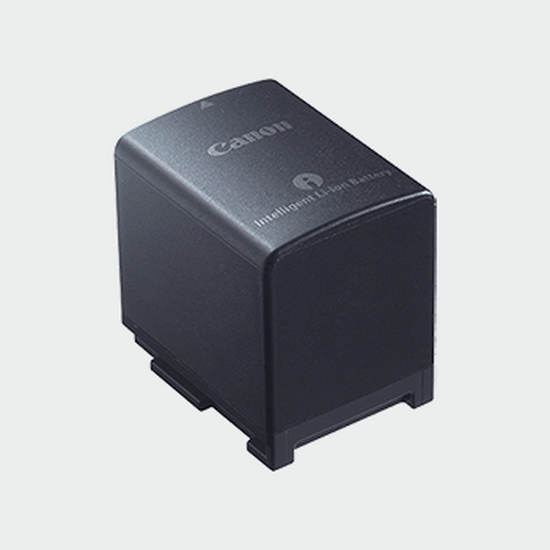 Battery Pack BP-820
An intelligent standard capacity (1780mAh) lithium-ion battery.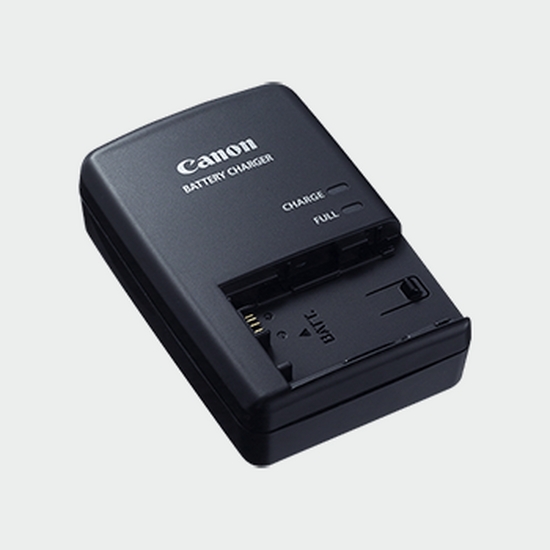 Battery Charger CG-800
The CG-800 is an accessory for charging your batteries without your camcorder.
Tele-converter TL-U58
This tele-converter extends the cameras optical capability by 1.5x to bring distant subjects even closer.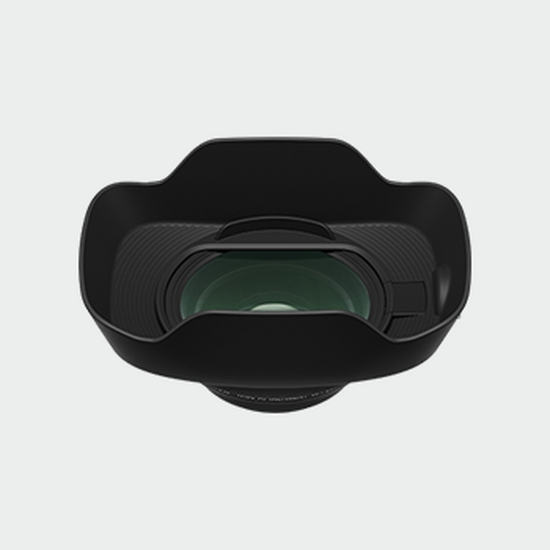 Wide Attachment WA-U58
This wide attachment extends the cameras optical capability by 0.8x enabling better capture of very wide scenes or shooting in confined spaces.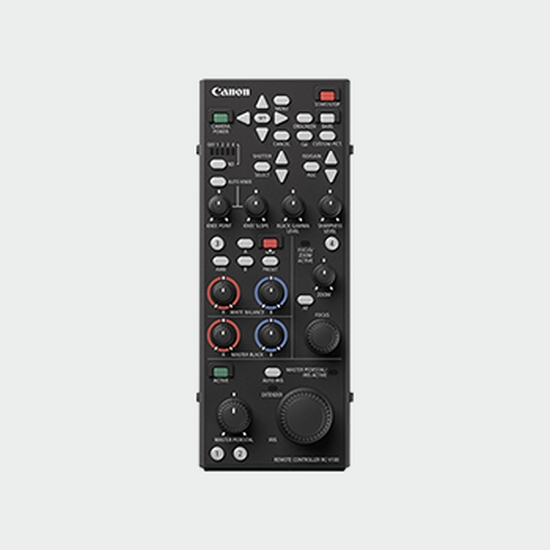 Remote Controller RC-V100
Wired remote control of your camera enables control over virtually all camera functions.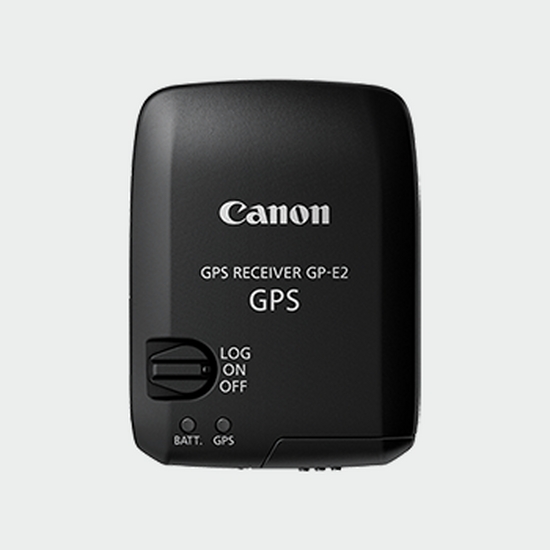 GPS receiver GP-E2
The GP-E2 unit offers GPS tagging and logging abilities help you to locate exactly where your images were taken.