Description
Whether you are a pilot or an aviation enthusiast, MARQ Aviator smartwatch is here to champion your spirit of flight in every way. It is the singular modern tool watch to guide you anywhere life leads. Smart features, the worldwide aeronautical database and Direct-to emergency navigation make it so, while detailed NEXRAD weather radar and Garmin avionics integration ensure you're always in the pilot's seat. A mirror-polished 24-hour GMT bezel and 2 additional time zones record your extensive travels. And the luminous, swept-wing titanium bracelet fits with precision — even when times are turbulent. With each takeoff, it shows where you're headed. Along the way, it shows you've arrived.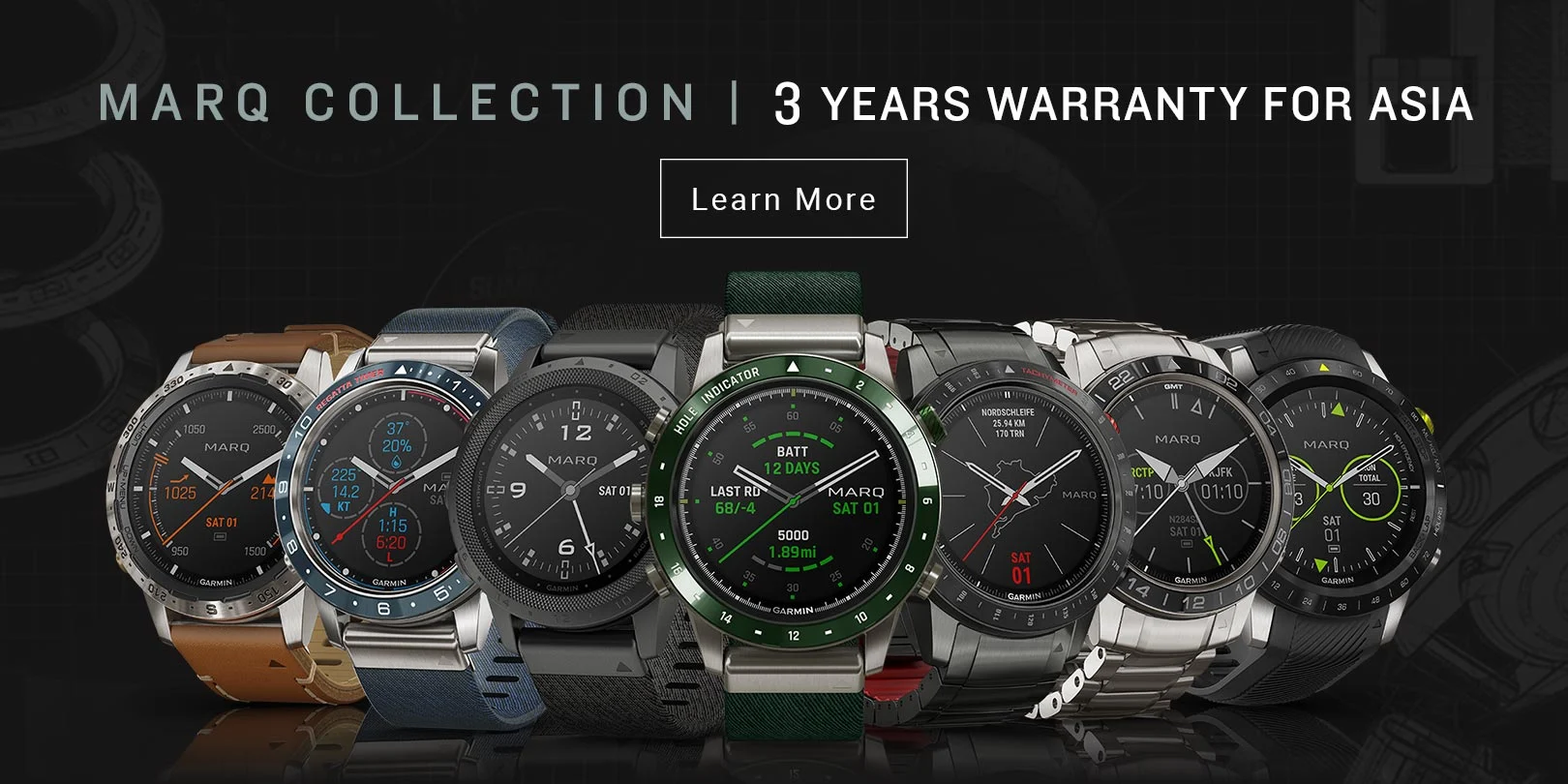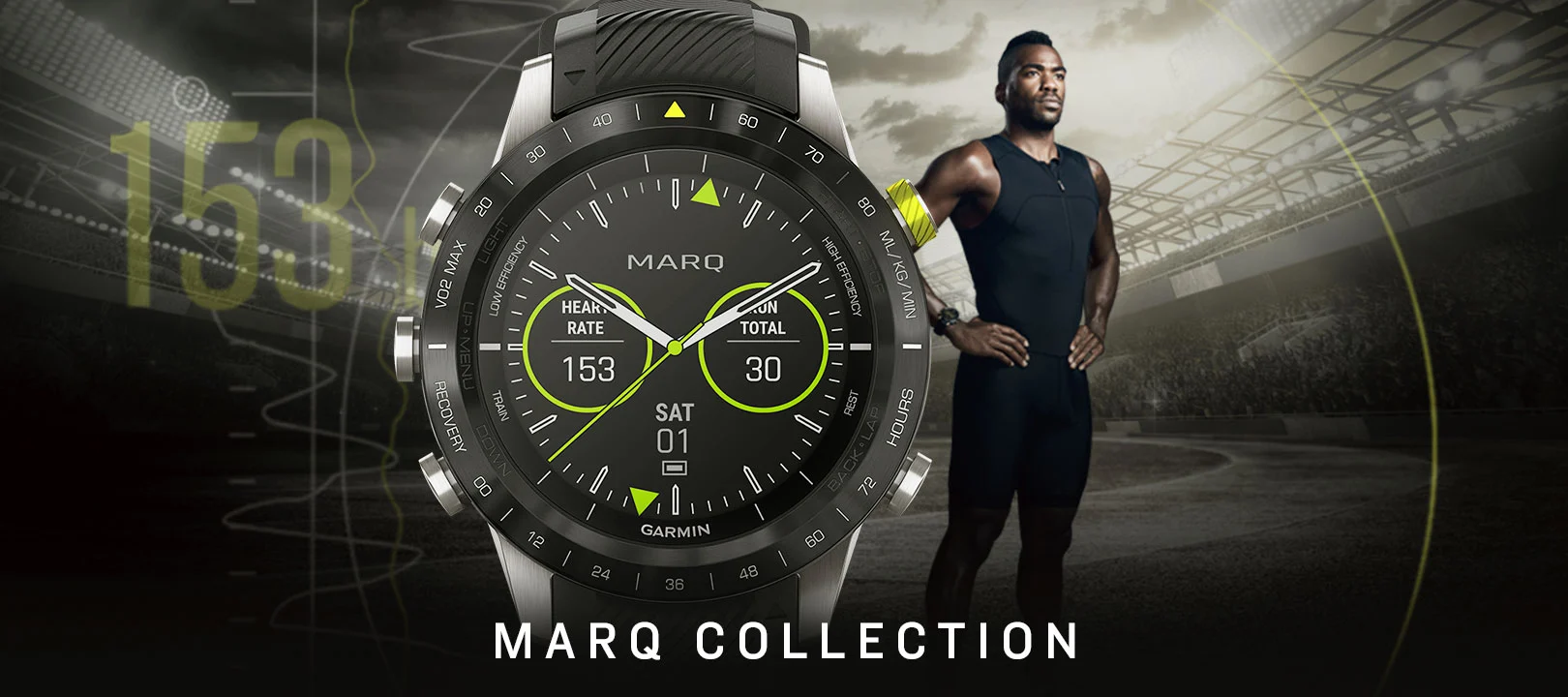 The Majesty of Modern Flight, Reimagined
Soar Beyond the Horizon. Garmin MARQ Aviator is the luxury modern tool watch that champions the spirit of flight and guides you anywhere life leads. With each takeoff, it shows where you're headed. Along the way, it also shows you've arrived.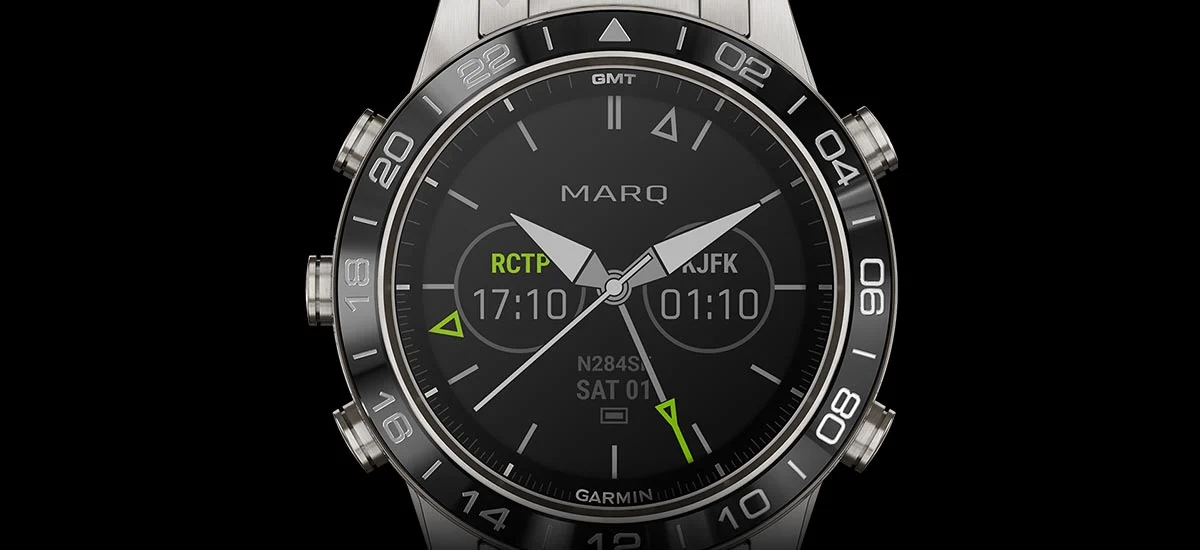 Track your extensive travels on the mirror-polished 24-hour GMT bezel, local time indication and 2 additional airport time zones. The aviation-inspired swept-wing titanium bracelet fits with precision — even when times are turbulent.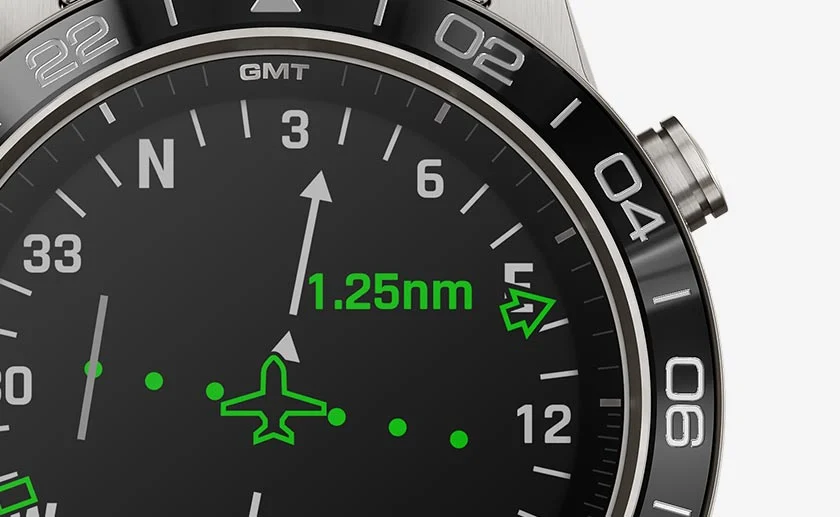 HSI Course Needle
Follow the instrument-like HSI course needle to your destination.
Direct-to
The Direct-to emergency navigation key quickly activates a path to the nearest airport, so you're prepared if the need arises.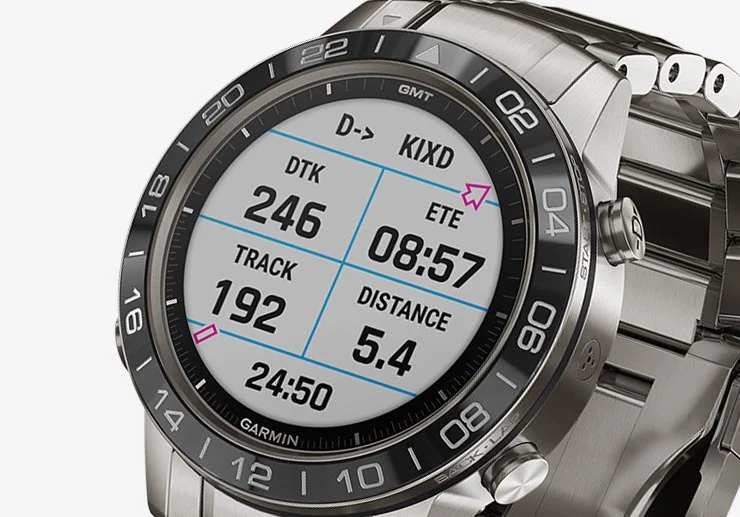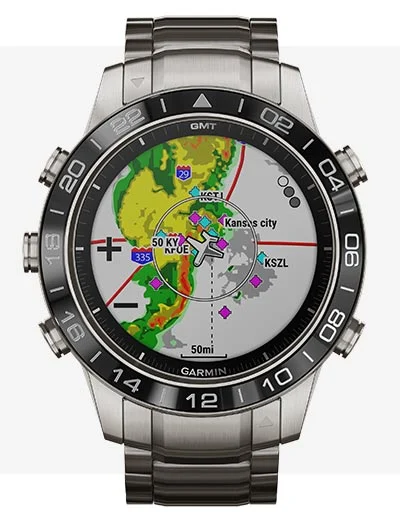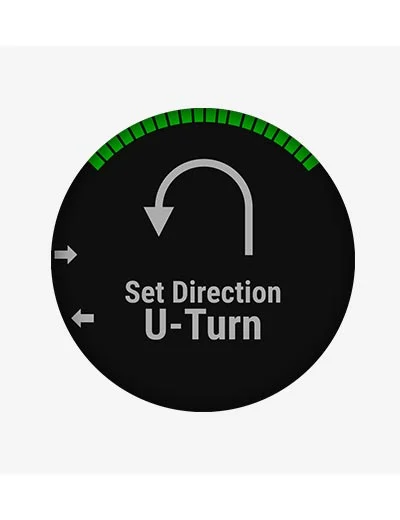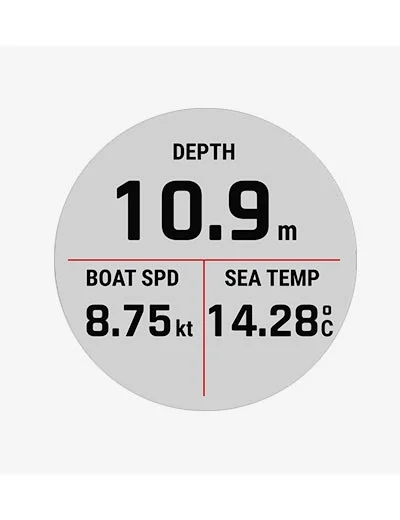 Moving Map
View your flight path in relation to nearby navaids, airports, intersections and other surface features on the full-color moving map.
Weather Reports
See aviation weather reports, including winds, visibility, barometric pressure and more, plus NEXRAD weather radar for your route.
Flight Logging
Automatically start flight logging on takeoff, then transfer date, duration, total flight time and route to the flyGarmin.com and Garmin Pilot apps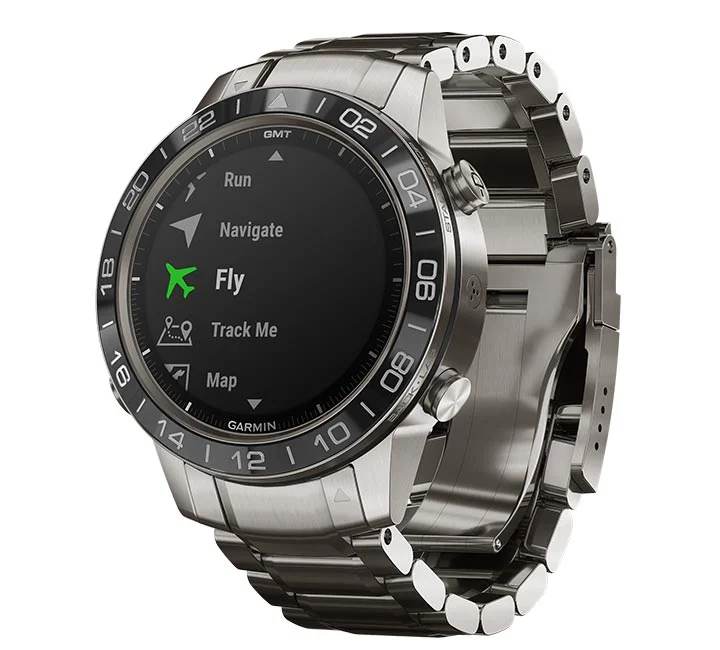 Apps and Activities
Preloaded favorite apps and preloaded activity profiles are provided for golfing, swimming, running, biking, hiking, rowing, skiing and more.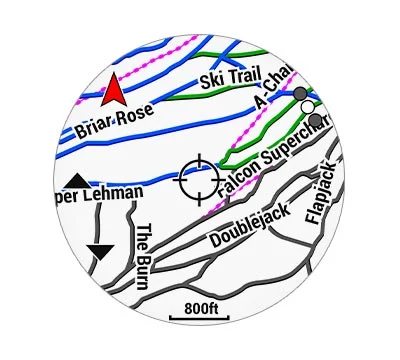 TOPO and Ski Maps
See topographical maps with Trendline TM popularity routing, and view run names and difficulty ratings for 2,000 worldwide ski resorts.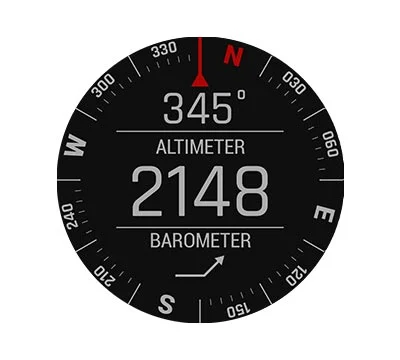 ABC Sensors
Navigate your next trail with ABC sensors, including an altimeter for elevation data, barometer to monitor weather and 3-axis electronic compass.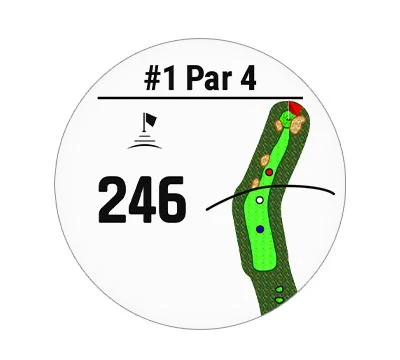 Golf Courses
Access full-color Course View maps for more than 42,000 golf courses around the world, and get button targeting and the Plays like Distance feature.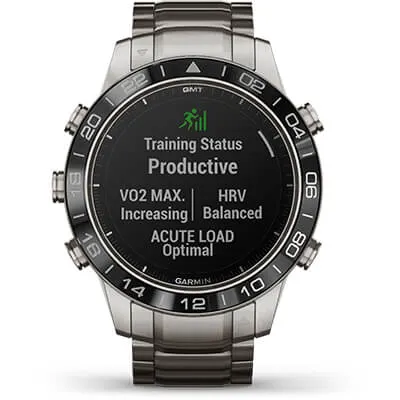 TRAINING STATUS
Using new indicators such as HRV status, your recent exercise history and performance, get insight into your overall effort — and whether you're training productively, peaking or strained.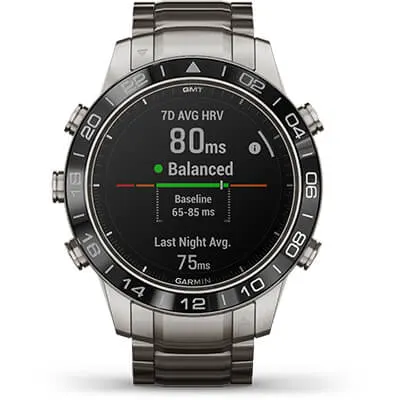 HRV STATUS
Gain a deeper understanding of your overall health, training and recovery through heart rate variability while you sleep, based on technology developed by our Firstbeat Analytics team.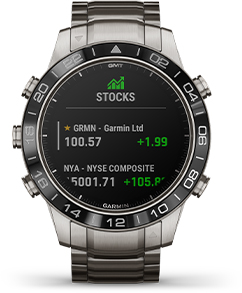 STOCKS TRACKER
Keep track of your favorite stocks — right from your wrist — with the Stocks app. Easily check your stocks at a glance to monitor their prices and trends throughout the day.