Xbox One X 1TB
The world's most powerful console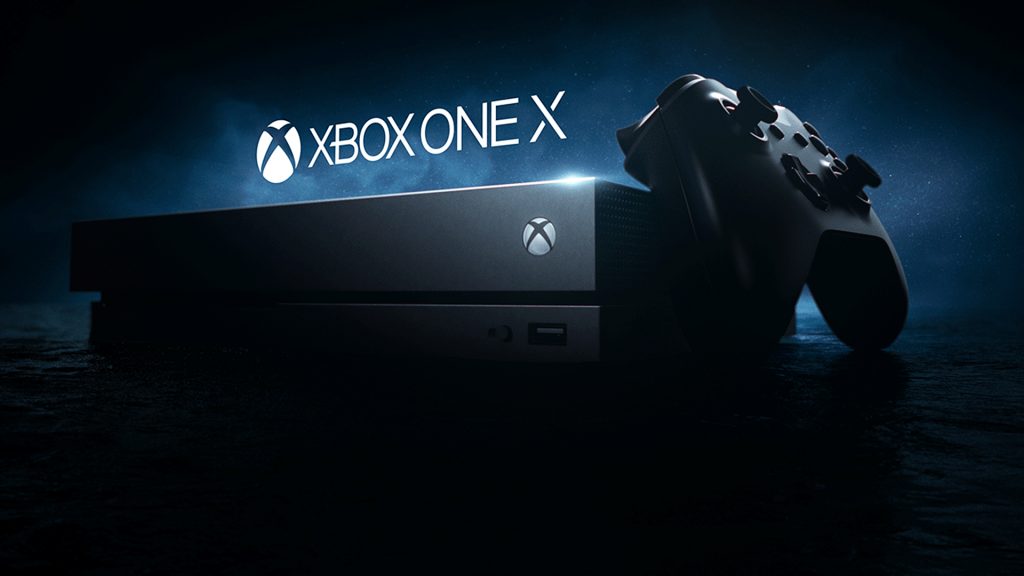 Are you an avid gamer looking to take your experience to a whole new level?
Stop your hunt now, on the grounds that the appropriate response is here-Microsoft Xbox One X 1TB gaming Console. Its shocking elements and amazing interactivity make certain to keep your gaming needs satisfied.
The gaming console permits you to experience and observe 4K quality gaming that brings you truly near the activity. The games you play are better than anyone might have expected concerning their illustrations, controls to give you complete fulfillment. The games can be appreciated on a big screen with an astonishing goal so you never pass up a solitary detail the game has to bring to the table. The astonishing provisions combined with an agreement to hold and smooth plan make certain to be the ideal answer for all your gaming needs.
Stunning Gameplay
Experience the gaming with the Microsoft Xbox One X 1TB Console that is loaded with elements to make it the world's most impressive gaming console. The 4K gaming permits you to partake in the activity that is practically similar on account of the 2160p edge cushions and 6 teraflops of graphical preparing power.
The visuals are sponsored by the astonishing sound that places you in the focal point of Spatial Audio. The control center assists with taking games to an unheard of level with improved illustrations to take them to an unheard of level. The control center permits stunning availability across different stages as committed Xbox Live servers expand execution by guaranteeing strength, speed, and unwavering quality.
Sleek Design
Apart from boasting about the sleek features, the Microsoft Xbox One X 1TB Console also ensures that you stay one step ahead in the game with its sleek design and lightweight body. The ergonomic grip the remote provides along with its easy-to-manage controls is sure to give you an edge over your opponents. The console works with all Xbox One games and accessories letting you enjoy a wide variety of games.
Xbox One X 1TB Specifications
In case you are a gamer and hoping to take your experience to an entire level then Xbox One X Console is the best decision for you. This gaming console permits you to experience and witnesses 4k quality gaming. The games that you play can turn out to be better concerning the illustrations with Xbox One X Console. It makes them astound highlights combined with an agreeable to hold and smooth plan which is a definitive answer for all your gaming needs. It accompanies a 1 TB information stockpiling framework. The visuals of Xbox are upheld with a sound that places you in the focal point of Spatial sound. This control center assists you with taking your gaming on an entire level.
Product Category:-
Console:
Category: Xbox
Type: Standalone Console
Functions: Streaming | Blu-ray Player
4K Support: Yes
Game Media: Blu-ray Disc
Manufacturer Details:-
Brand: Microsoft
Model Series: Xbox One X
Model Number: CYV-00022
Processor Details:-
Processor:
Name: Not Available
Speed: 2 GHz
Number of Cores: 8
Internal Memory:-
RAM: 12 GB
Additional Memory Specifications: 8 GB Flash Memory
Storage Specifications:-
Type of Storage: HDD
HDD Capacity: 1TB
Sound:-
Audio Technology: Dolby Digital 5.1 | DTS 5.1
Audio Features: TrueHD With Atmos |PCM – 2.0 / 5.1 / 7.1 | Spatial Audio
Device Screen Specifications:-
Resolution: 2160p @ 60Hz (HDMI)
Video Output Specifications:-
Output Resolutions Supported: 1080p
HDR Support: Yes
HDR Type: HDR – 10
Additional Video Specifications: 4K Video
Ports & Slots:-
USB Types Supported: USB 3.0
Number Of USB Ports: 3 x USB 3.0
HDMI Type: HDMI
Number Of HDMI Ports: 2 x HDMI(1 HDMI 2.0b Out| 1 HDMI 1.4b In)
Ethernet Supported: Yes
Ethernet Specifications: IEEE 802.3 10/100/1000
Network Connectivity:-
WiFi Details
Supported: Yes
Specifications: IEEE 802.11 ac
Features: 5 GHz & 2.4 GHz
Bluetooth Supported: No
Bluetooth Specifications: Not Applicable
Controller Specifications:-
Controller Type: Wireless
Compatible Consoles: Xbox 360 Games
Color: Black
Color Family: Black
Product Aesthetics-
Color: Black
Color Family: Black
In The Box:-
Generic Name: Gaming Console
Main Product: 1 x Console U
Accessories: Power Cable | Controller | HDMI Cable
Documents: User Manual | Warranty Card
Product Dimensions (Open):-
Dimensions in cm (WxDxH): 29.99 x 23.97 x 5.99
Dimensions in Inches (WxDxH): 11.81 x 9.44 x 2.36
After Sales & Services:-
Standard Warranty Period: 12 Months
Warranty Type: Carry-In
Standard Warranty Includes: Manufacturing Defects
Standard Warranty Excludes: Physical Damage
Installation & Demo: Not Applicable
Frequently Asked Questions
Yes, all Xbox One games (including Xbox One Backward Compatible titles10), Xbox Game Pass8 subscriptions, and accessories will work with an Xbox One X. In fact, with the increased power of Xbox One X, many games will achieve more consistent framerates, faster load times, improved anisotropic filtering, and will run at their peak resolution if the title features dynamic scaling.
No. The power provided by the Xbox One X allows developers to use techniques like super sampling, anisotropic filtering, and others to produce a better 1080p image. Additionally, games will have the ability to run at higher framerates and with faster load times.
Supersampling is a technique game developers can use to improve graphical fidelity. Using the power of the Xbox One X, developers can process images at a higher resolution, and then scale them down to fit the display resolution the player is using. Supersampled images reduce aliasing (commonly referred to as "jaggies") and generally look "cleaner" to the naked eye compared to a non-supersampled image at the same resolution.
All Xbox One accessories (controllers, headsets, chatpads, remotes, etc.) will work with Xbox One X. Kinect for Xbox One is also compatible with Xbox One X via the Xbox Kinect Adapter (sold separately).
No. There will be one version of all games and they will work on all Xbox One consoles.
If a game has the Xbox One X Enhanced icon, this means developers have worked to improve an existing title, or have implemented the most recent developer tools to take full advantage of the power of Xbox One X.
Not just about picking games that are Xbox One X enhanced. This will also indicate which games play at 4K Ultra HD with support for High Dynamic Range (HDR).
4K Ultra HD: 4K Ultra HD games must achieve a 2160p frame buffer output via native 4K  or using advanced rendering techniques such as checkerboarding or dynamic resolution scaling.
HDR: HDR Games support the HDR10 standard
Xbox One X Enhanced: A developer had done special work to take advantage of 6 teraflops of power in Xbox One X. Enhanced features will vary by game.
Any Xbox One stores your game saves and account information in the cloud, so when you buy a new Xbox One console, all you have to do is log in with your existing account and re-download any games or apps you'd like. All your progress, achievements, friends, and profiles will move seamlessly to your new Xbox One X (or S). If you use an external hard drive, the process is even easier and will save you the download time—simply move your games and apps from the internal hard drive of your old Xbox One to the external drive, then plug it into your new Xbox One X.
Yes. No other video game console has ever had 6 teraflops of graphic processing power.
FLOPS is an acronym for floating-point operations per second. Tera means 1 trillion. So, the Xbox One X can perform 6 trillion floating-point operations every second. That's rendering graphics, making game physics behave, and things like that.
xbox one x price in india, xbox one x specs, xbox one x review, buy Xbox One X, xbox one x buy online