Lipstick Stun Gun Flashlight
Staying true to its name, the Bling Lipstick Stun Gun is a beautifully designed and crafted close-proximity self-defense weapon that can stop attackers with an electric pulse of 3.8 million volts. Although not lethal, a few milliseconds of this voltage is enough to stop attackers dead in their tracks 
Designed to look like an everyday lipstick, the Bling cleverly blends into your makeup kit or handbag until required for defense. Acting as a flashlight as well as a stun gun, the Bling makes perfect use of its compact size to pack a punch of 3.8 million volts into the lipstick casing. 
Bling – Lipstick Type Stun Gun
Product Details
Bling is Instantaneous. The charge is quick to have an effect when in contact with the body.

Its compact design makes it easily transportable – at a height of 11cm, it'll fit right into any type of bag with no difficulty!

The product is designed to be discreet and look like a makeup accessory

Boasts a standby battery backup of 30 hours and is rechargeable.

A fully charged stun gun can generate up to 50 electric shock pulses of 3.8 million volts each

  

The flashlight is powerful and can be used independently as a

source of light.

The Bling is designed to be concealed and disguises as an everyday object.

The Bling is legally per

missible as a self-defence tool and can be carried on one's person as long as it is allowed in the city/ state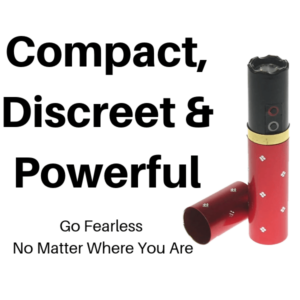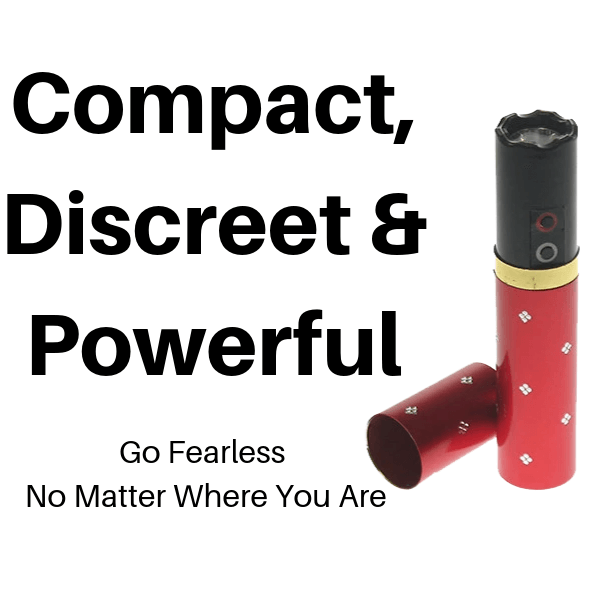 Benefits of equipping oneself with a stun gun
Buys you more time to escape the site and get help.
No need to get in a fight and cause collateral damage.
Gives you the power to handle multiple attackers.
The effects last for up to 5 mins,  leaving no permanent damage.