Description
Canon XF605 Camera
The XF605 Professional Camcorder is the next-generation XF-series camera providing excellent mobility, connectivity, and superb 4K UHD HDR image quality. Equipped with Canon's renowned Dual Pixel CMOS AF, the XF605 achieves high-speed and high-accuracy focusing, and is the first XF-series model to include Eye Detection AF, as well as iTR AF X head detection algorithm that improves face and head detection for more accurate and stable tracking of subjects.
15x 4K Zoom Lens
Featuring 2 sided aspherical lenses and Super-UD lenses, the XF605 has a 15X zoom L series lens that has a 25.5mm – 382.5mm equivalent focal length. The lens have a bright aperture from f/2.8 at the widest focal length to f/4.5 at the longest focal length.
Alongside the strong optical performance, the lens is also packed with features such as 3 rings operation (Zoom, Focus, Iris) as well as Optical Image Stabilization to enhance handheld shooting capabilities.

4K Resolution 2.54cm (1.0in) type Sensor
The XF605 is based on the 2.54cm (1.0in) type sensor format that balances sensor performance, lens size and specifications. Paired with Canon's DIGIC DV7, it is capable of recording 4K footage at 4:2:2 color space with a high bit rate, ensuring broadcast quality images that meets most specifications. Infra-red shooting is also available.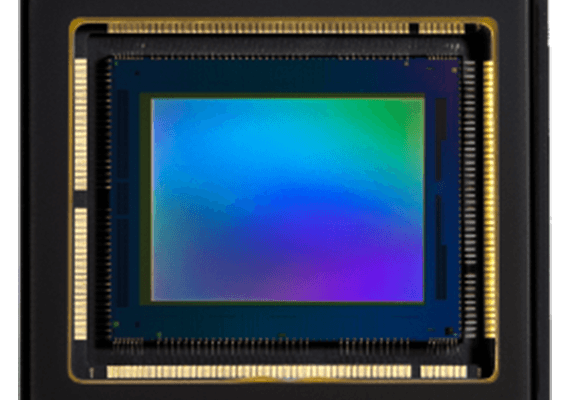 Traditional Broadcast Inputs and Features
Carrying on the proud traditions of the Canon XF camcorder series, the XF605 is packed with all the modern features of a professional camcorder. These include 2 full sized XLR ports for professional audio, 12G-SDI output for 4K video output, Timecode, Genlock and Remote B (8 pin RS422) connectors to ensure the camcorder integrates perfectly into existing broadcast infrastructure.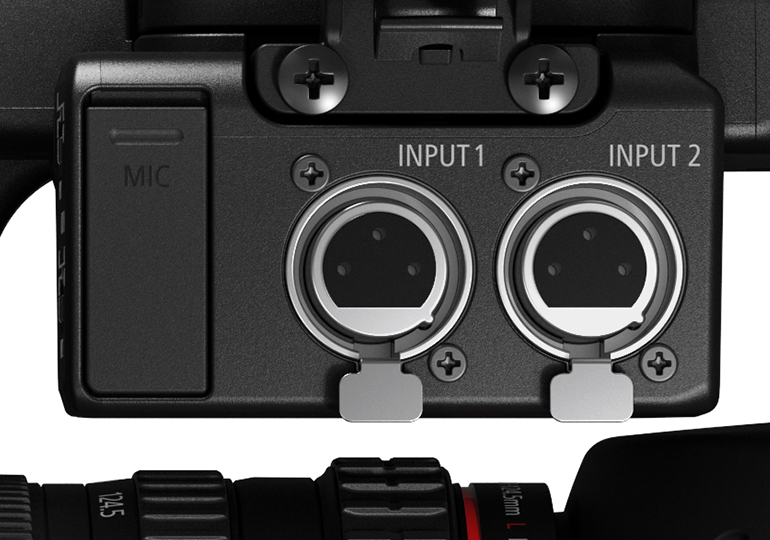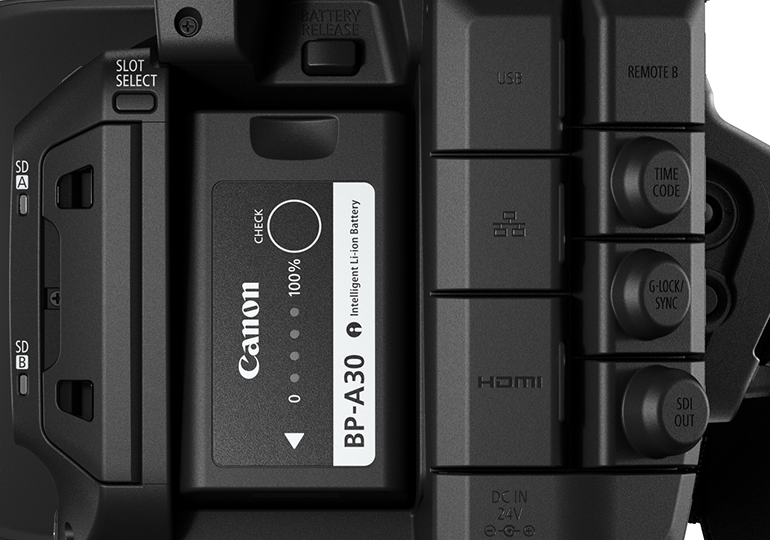 Newly Integrated Technologies
EOS iTR* AF X Support (Eye AF)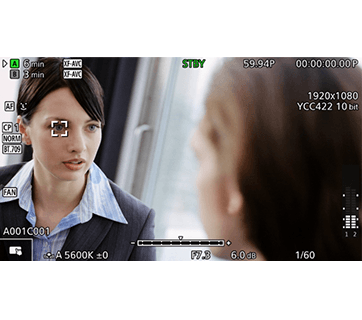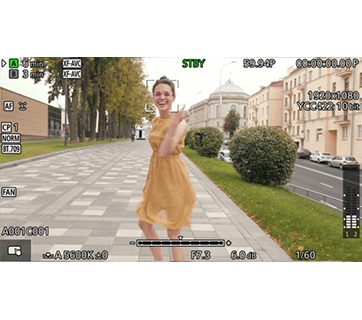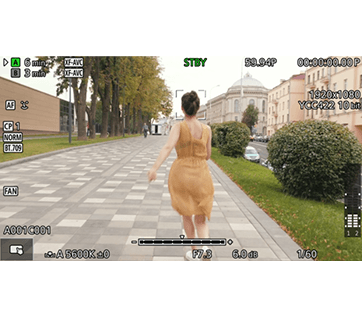 Multi-function Hotshoe
A new Multi-Function hotshoe has also been built into the XF605, allowing for new possibilities in camera mounted accessories.
This can be found at the rear of the top handle. In addition, a traditional coldshoe mount is located at the front of the top handle.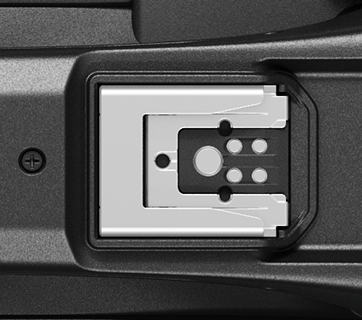 USB Webcam Function
In response to emerging user trends, the XF605 also supports UVC, which allows for the XF605 to be used as an extremely high quality webcam.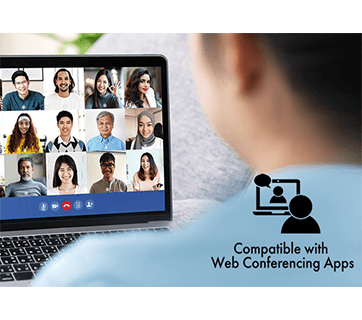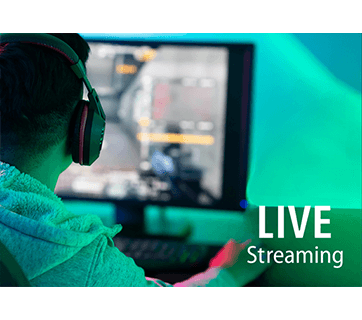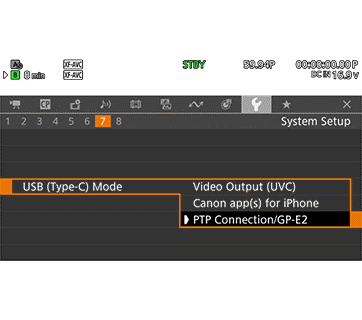 Compact & Light Weight
Similar in size to the extremely popular XF205, the XF605 is a compact camera designed for long hours of shooting.
The lightweight design enables operators to shoot for extended periods of time with less fatigue whilst not sacrificing shooting comforts such as:
3 lens rings, Dedicated audio control dials and panels, Customizable buttons, Industry standard input & output, Electronic View Finder and Swivel LCD screen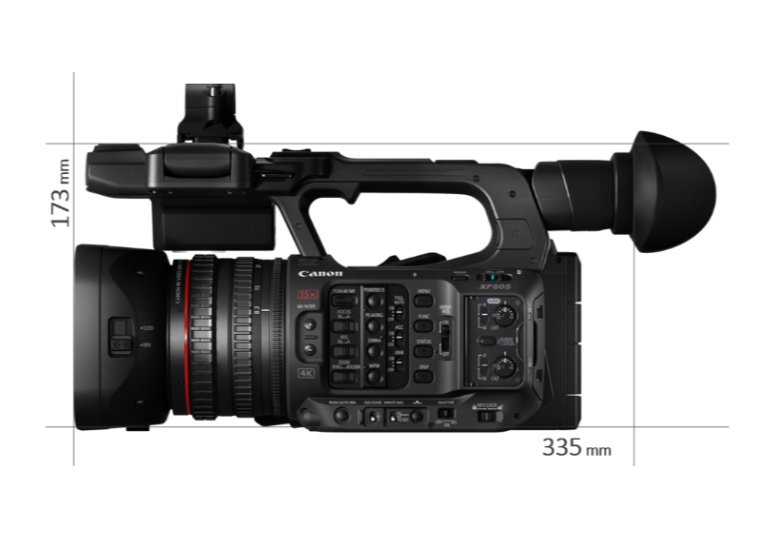 Touch-screen User Interface (UI)
Blending traditional button controls with modern Touchscreen UI systems, operators now have ultimate freedom over the way they operate the camcorder.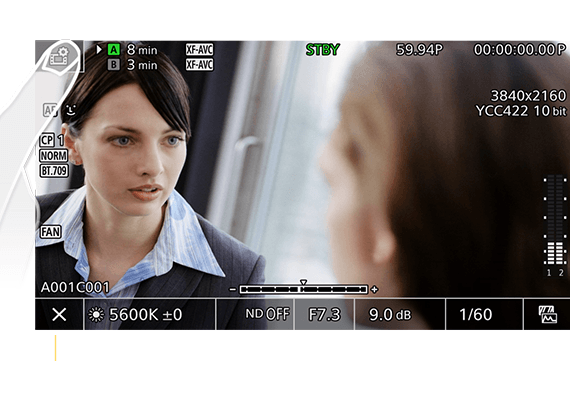 Direct touch for crucial settings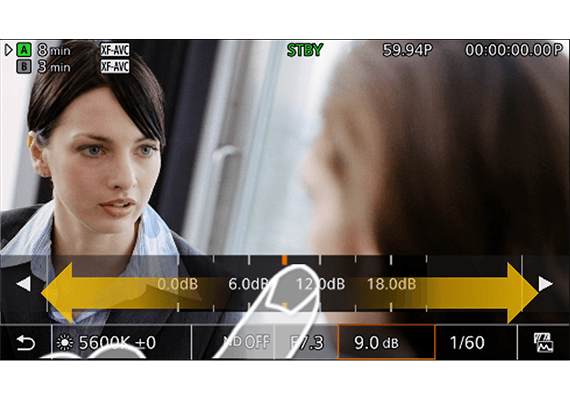 Sliding bars for settings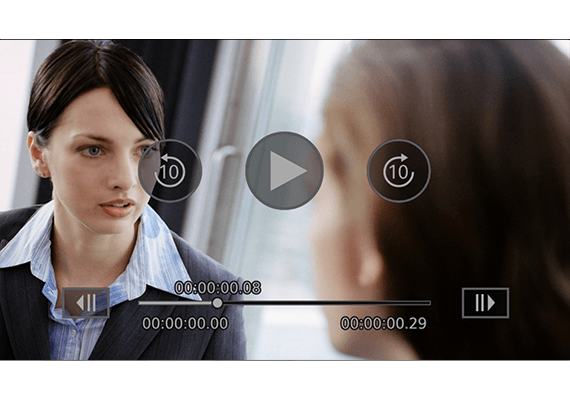 Play back settings via touchscreen

With the established importance of IP based production, the XF605 features a strong suite of features that optimizes IP production. RTP streaming, FTP file transfer and browser remote control are all available.
With the XF605, Canon is also introducing the XFT application for iPhones which allow for a faster and more efficient file transfer method that is designed to help broadcasters and news agencies in their workflows.
What's in the box
XF605 US BODY, Lens Cap, Lens hood with lens barrier, Microphone Holder Unit, Screws for Microphone Holder Unit

Eye Cup, CVF CAP, Compact Power Adapter CA-CP200 L,AC Cable US, Battery Charger CG-A20 OTH

BP-A30 BATTERY PACK OTH, Printed Matter Unit, Packaging Unit.
XF605 USB Video Camera (UVC) Specifications and Requirement
Supported OS
Windows 10 (64bit)

MacOS 11 (Big Sur), 10.15 (Catalina),10.14 (Mojave), 10.13 (High Sierra)

Resolution
1024 x 576 (same as EOS WebCam Utility) Uses Live View image from browser remote
Frame Rate
Target 30fps (best effort)
Operating Mode(Camera recording resolution/frame rate)
Unlimited
Audio (UAC)
None
Camera Control Features
None
Other

Cannot be used simultaneously with still image recording
Can be used simultaneously with in-camera video recording
USB feature can be selected in menu; video output (UVC)/PTP (GP-E2/PC)/CTM(Content Transfer Mobile)
Cannot be used simultaneously with browser remote Live View