Description
Introducing the new HERO12 Black
The greatest HERO camera we've ever produced, the HERO12 Black, elevates GoPro's already exceptional image quality to a new level with enhanced HyperSmooth 6.0 video stabilization, new HDR (High Dynamic Range) 5.3K and 4K video, and an industry-best 177° field of vision thanks to Max Lens Mod 2.0. Additional features include Bluetooth audio support for Apple AirPods and other headphones to capture sound and issue voice commands remotely, as well as a completely reworked power management system for better thermal performance and up to two times longer runtimes1. Pro-level capabilities also include sophisticated color adjustments, wireless timecode synchronization of several HERO12s, and more. All of this is wrapped up in GoPro's renowned waterproof, extremely durable build in the HERO12 to guarantee that you capture the shot in any situation.
Up to 8x Slo-Mo
Achieve 120 frames per second, or 4x slow motion, at an absurdly high 4K resolution. Additionally, at 2.7K, you may increase the slo-mo to 8x, or 240 frames per second.
Water-Repelling Lens Cover
When you take pictures while submerged in water, a hydrophobic lens drains water to preserve clarity.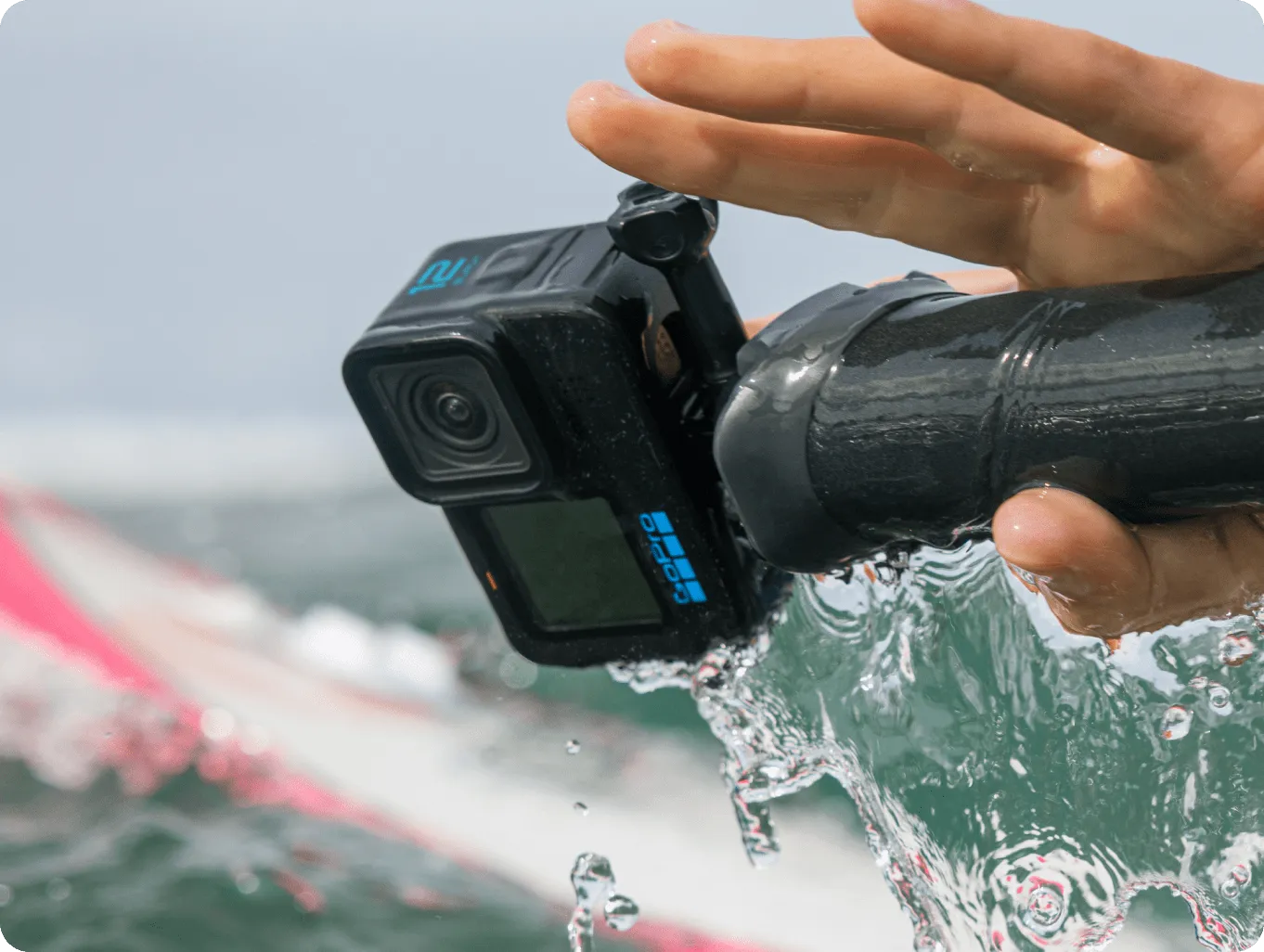 AutoBoost
Depending on your speed and movement in the scene, HERO12 Black's HyperSmooth 6.0 technology automatically makes sure you obtain the widest shots possible while employing video stabilization.
Built-In Horizon Lock
With the integrated Horizon Lock feature of HyperSmooth 6.0, maintaining a level horizon during a full 360° rotation of your camera is now simpler than ever.
HDR (High Dynamic Range) Video delivers greater detail and color in highlights and is now available in 5.3K and 4K60.