Description
The Insta360 GO 3 Action Camera lets you add a small action camera for use in daily situations anywhere, anytime. The GO 3 outperforms its predecessor by retaining the slow-motion recording feature and recording up to 2.7K 2720 x 1536 video, audio, and pictures. A 2.2″ flip touch screen, an image preview on the Action Pod, twin microphones, and a longer battery life are among additions to the GO 3. This version has 64GB of internal flash storage, and you can use the associated iOS/Android app to manage the camera, preview the video, and then wirelessly transfer the files to your phone.
35g of pure potential.
This is the world's smallest action camera. Mount it and take it truly anywhere!

A truly no-hands camera.
Go completely hands-free! Simply set it and forget about it for easy, ultra-wide POV shots in 2.7K.
Bye bye bumps.
Our signature FlowState Stabilization means seriously steady footage. Shakes, bumps or rolls are removed—perfect for when the action gets rough!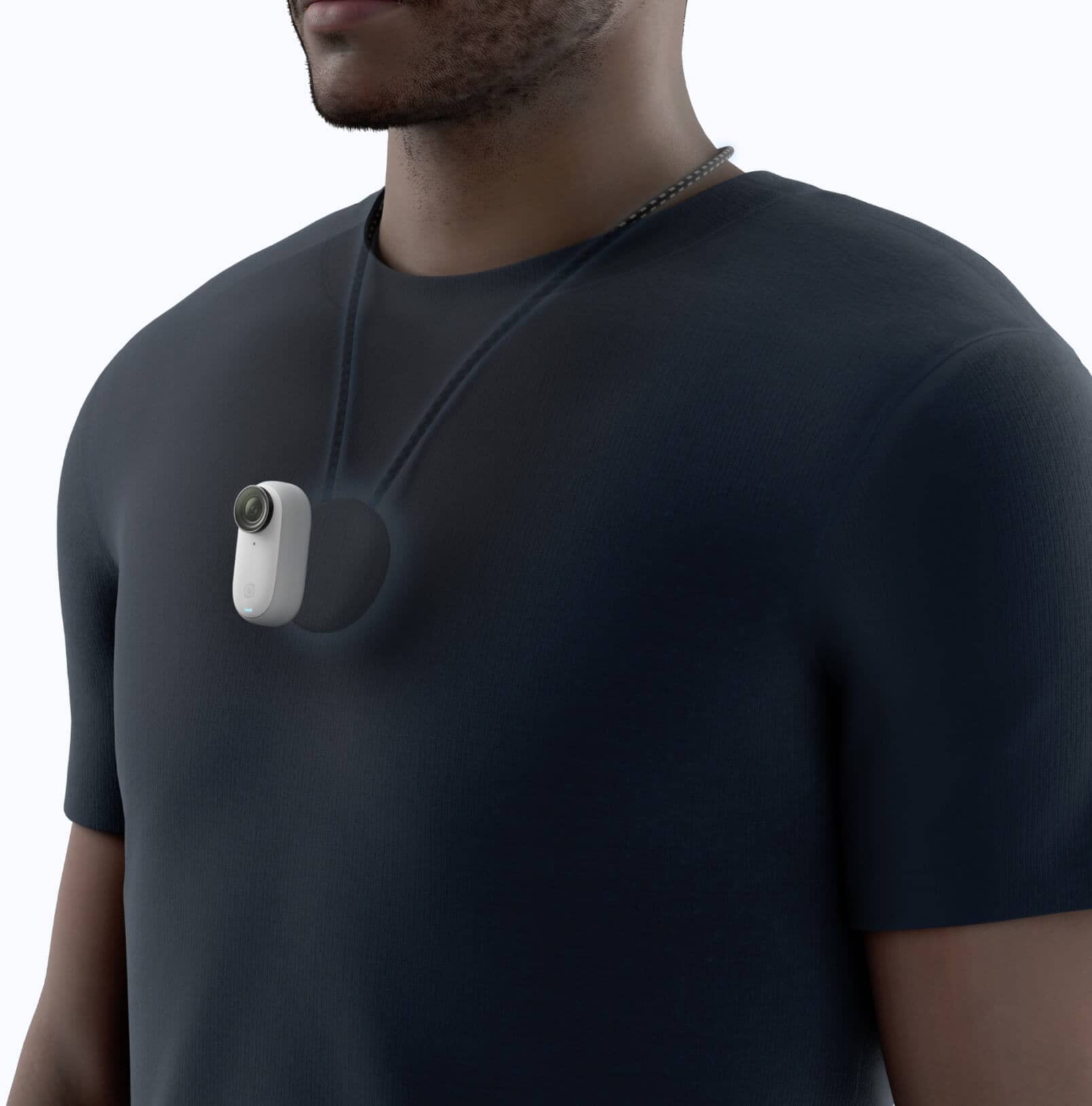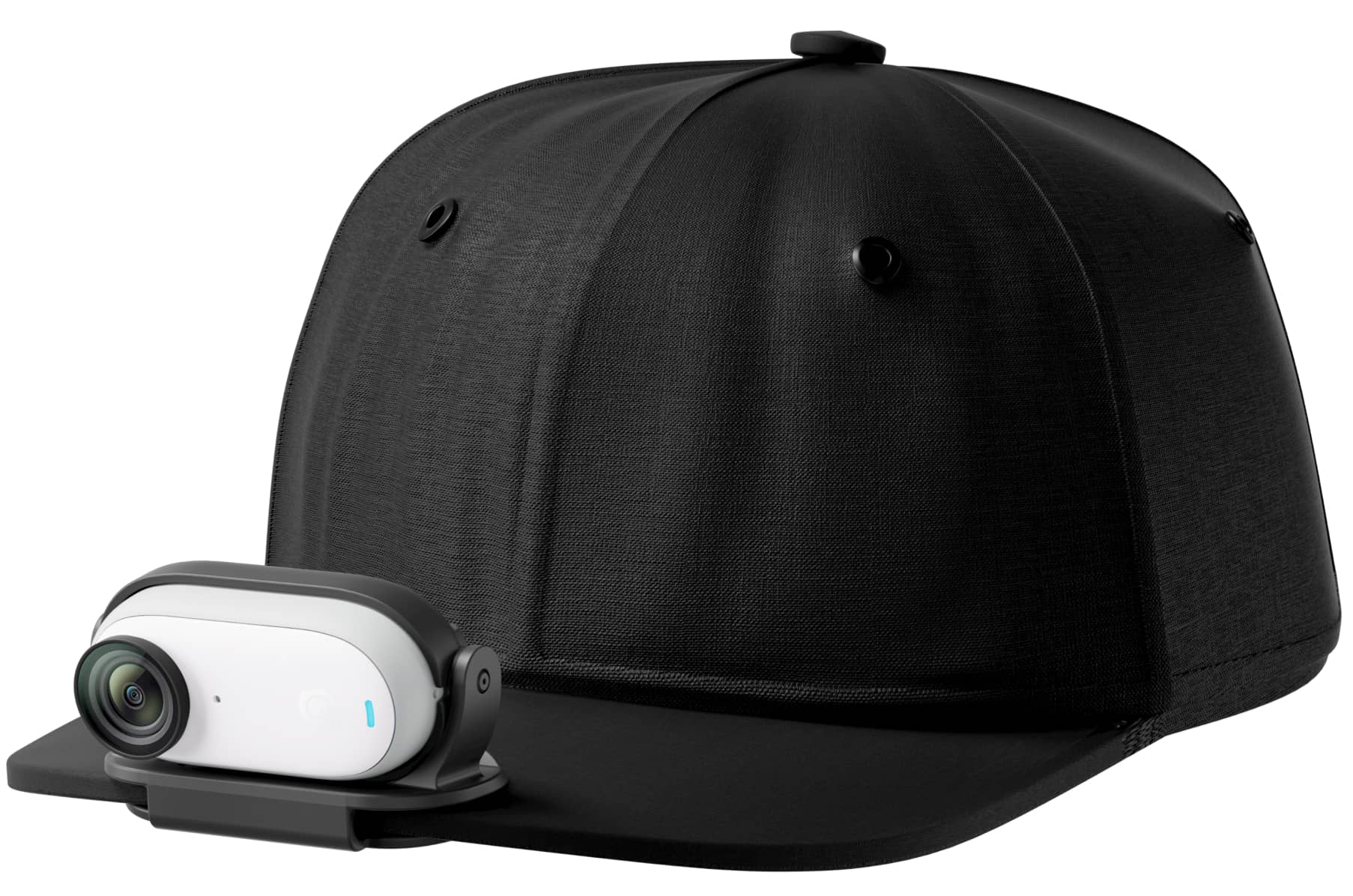 Perfectly level horizons.
Do a barrel roll! GO 3 doesn't mind. Unbeatable leveling technology means your video stays upright no matter what!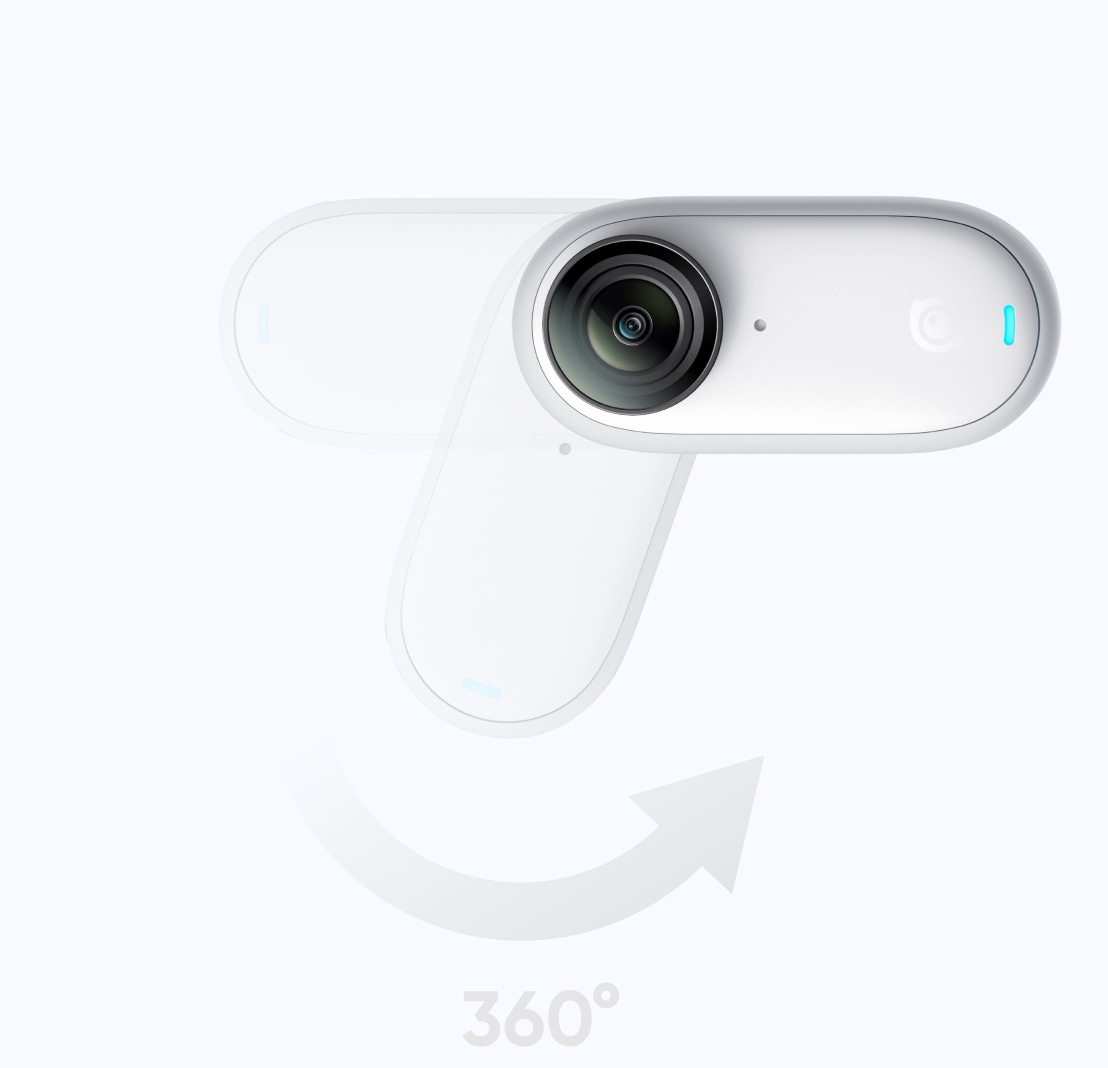 Limited only by your mind.
A tiny cam means easy mounting! With its magnetic design and three included accessories, GO 3 gives you endless creative possibilities, with angles no other camera can handle. Think pets, helmets, or a fly on the wall shot!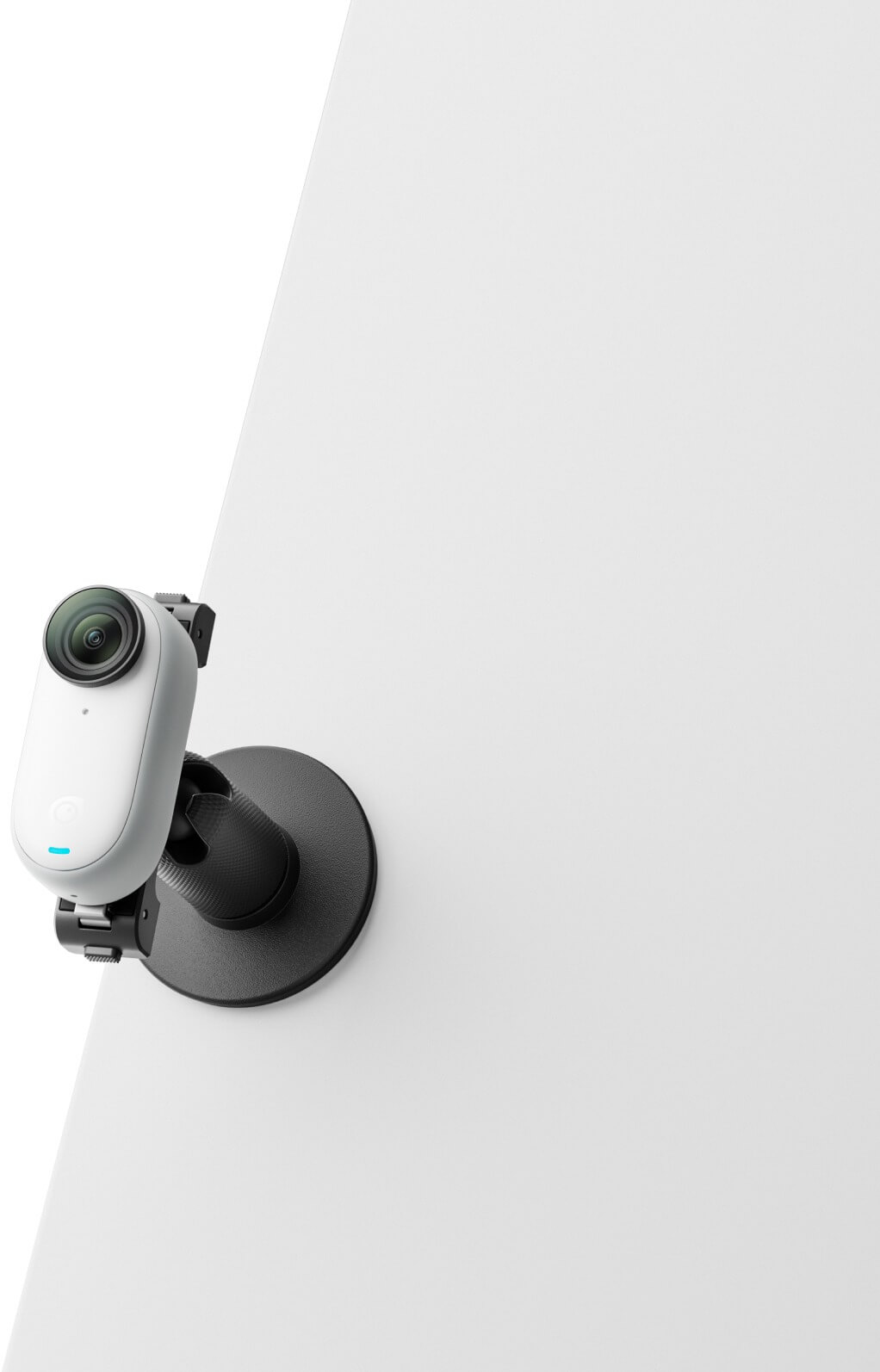 Easy to shoot.
Quick Capture
No more fumbling with your camera settings while the perfect shot passes you by! Even when GO 3 is off, simply press the button on the front of the camera to start recording instantly.
Easy to shoot.
Voice Control 2.0
Unlock the power of Voice Control 2.0 with GO 3! Capture memorable moments in an instant with a single command and stay fully hands-free.
Transform GO 3 with the Action Pod
EXTENDED BATTERY LIFE
A supercharged duo.
GO 3's bigger battery shoots for 50% longer than GO 2! Join forces with the Action Pod to film for a massive 170 minutes! Now that's an upgrade.
45 min GO 3 Camera only
170 min GO 3 Camera + Action Pod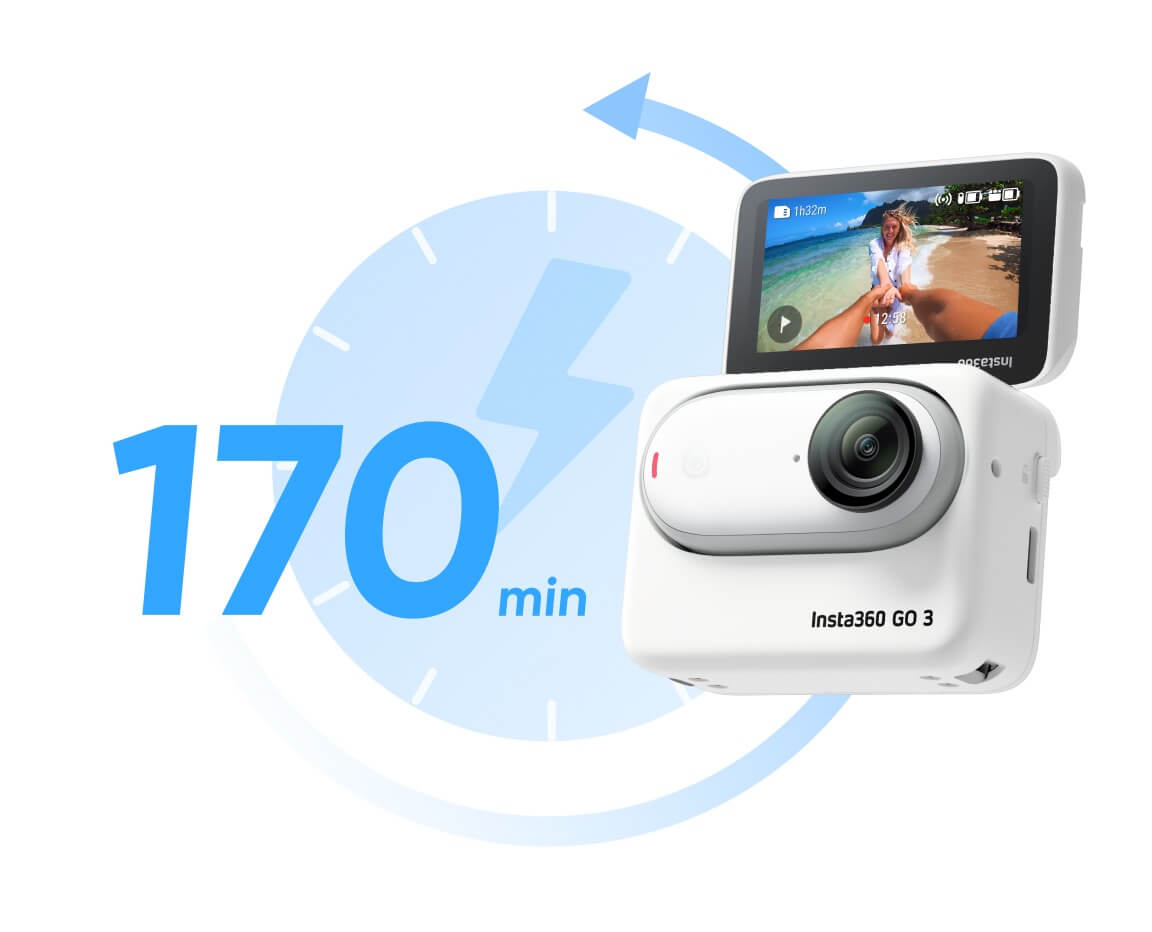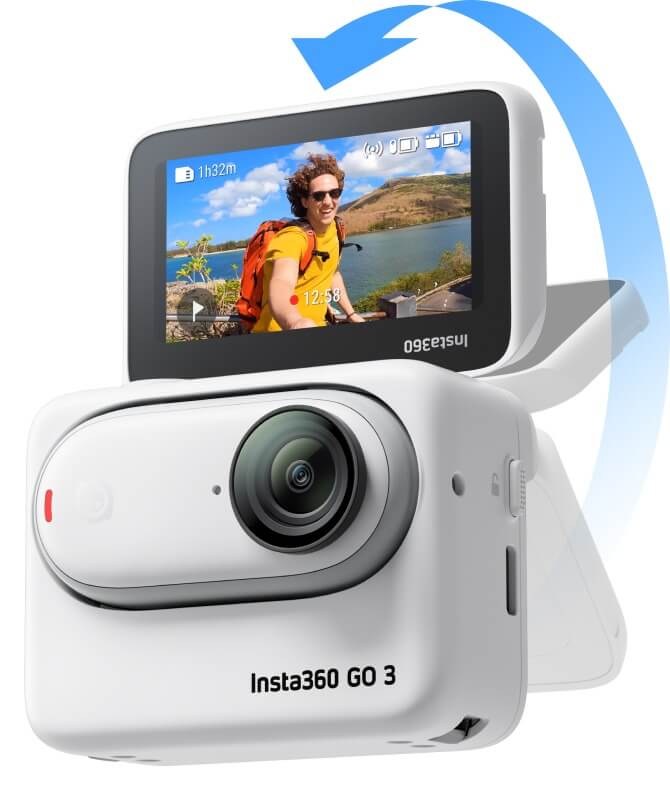 FLIP TOUCHSCREEN
Flip it, you're lookin' real good!
Shoot with GO 3 in the Action Pod for perfectly framed selfies, flawless vlogging, or accurate handheld shooting.
TimeShift
Speed up time and space. Or at least pretend to.
Slow Motion
If life is coming at you too fast, slow things down by 4x up to 120fps.
PureShot HDR
Give your photos that extra oomph. Turn on PureShot HDR for better dynamic range, powered by AI.
Timelapse
Watch the world go by. Shoot awesome timelapses, even at night.