Description
ADVANCED tracker with built-in GNSS and GSM antennae, customizable digital, analogue, and digital inputs and outputs, negative input, impulse inputs, Bluetooth connectivity, and backup battery are all features of the Teltonika FMB130. Although the FMB130 was primarily developed for tracking light vehicles, it is also appropriate for more advanced applications such as logistics, delivery services, utility transport, and many others. Due to its extended input/output set as well as its 1-wire interface for temperature monitoring, it is an excellent choice for the transportation of chilled goods. The Teltonika CAN adapters make it possible for the FMB130 to be used in a variety of industries, including agriculture, construction, and mining.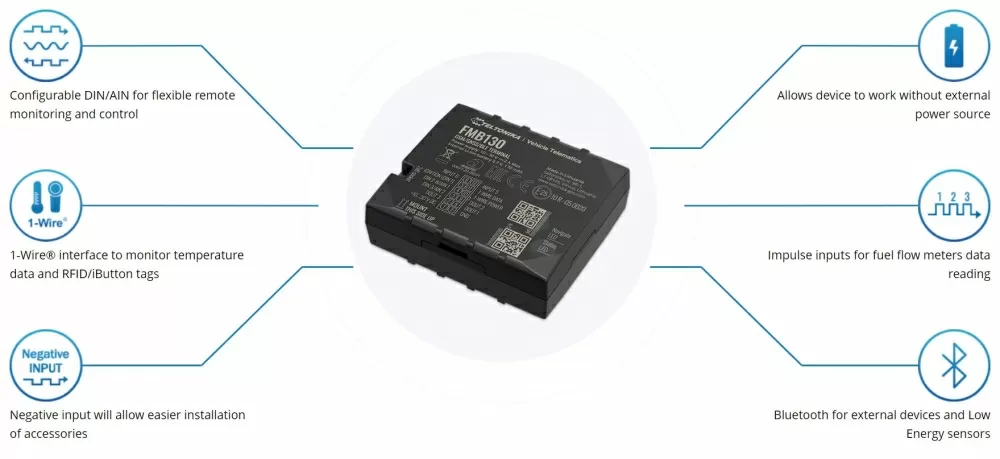 TRACKING OF WASTE CONTAINER USING BLE ID BEACONS AND SENSORS
Municipal solid trash has inevitably increased as a result of economic growth, rising consumption, and full-scale industrialization, particularly in large urban centres with populations in the millions. Unfortunately, one of the biggest challenges is to manage garbage efficiently and quickly. The combination of wireless Bluetooth technology and vehicle telematics creates whole new monitoring opportunities for trash management, which is a significant improvement.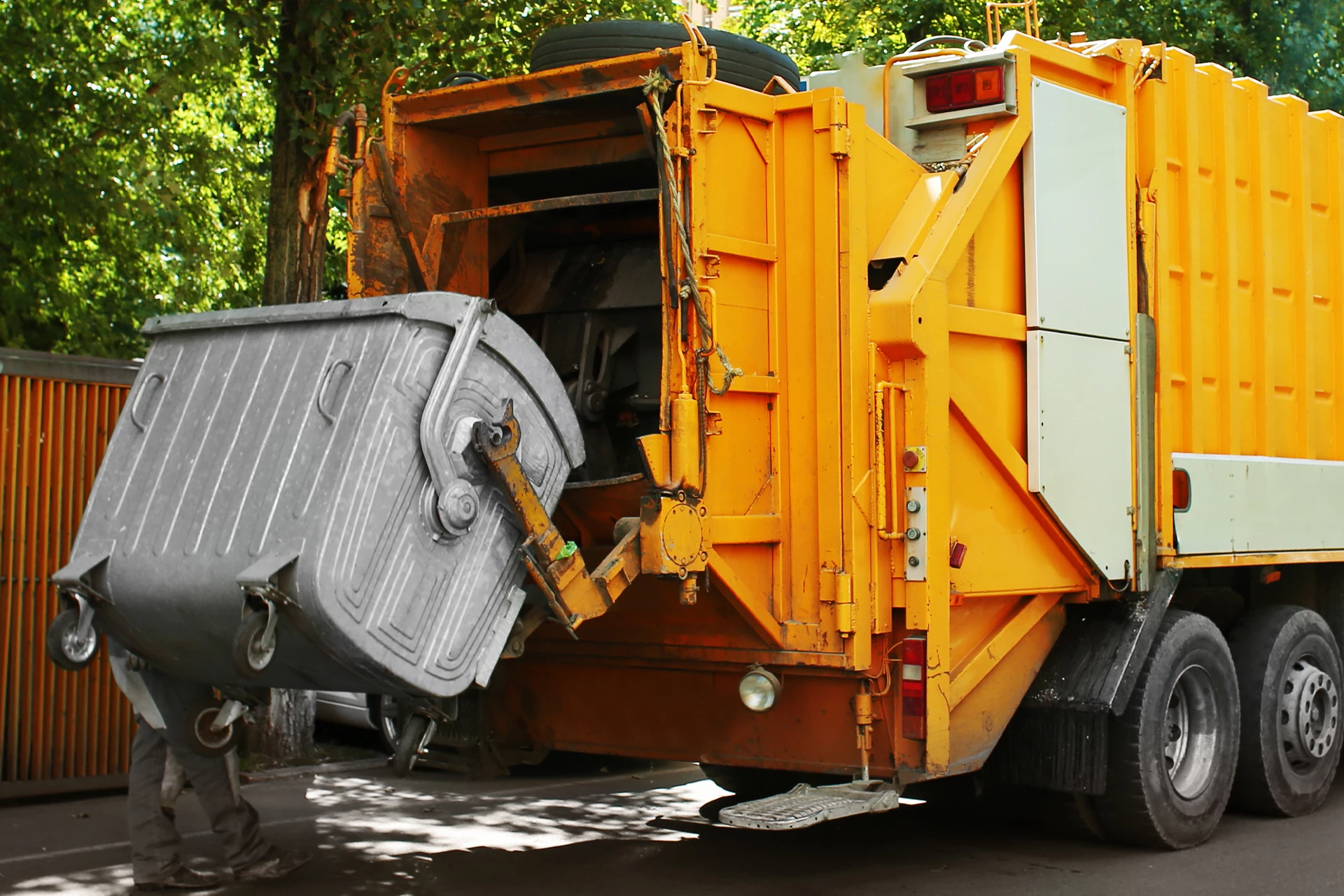 TRAILERS TRACKING WITH BLE ID BEACONS
Any economy must have a robust logistics sector since it powers several economic sectors, including trade, manufacturing, agriculture, e-commerce, and services. The management of trailers must be effective if the transportation system is to stay profitable and competitive. New possibilities for fleet monitoring are made possible by wireless Bluetooth technology and vehicle GPS tracking, which is a substantial improvement.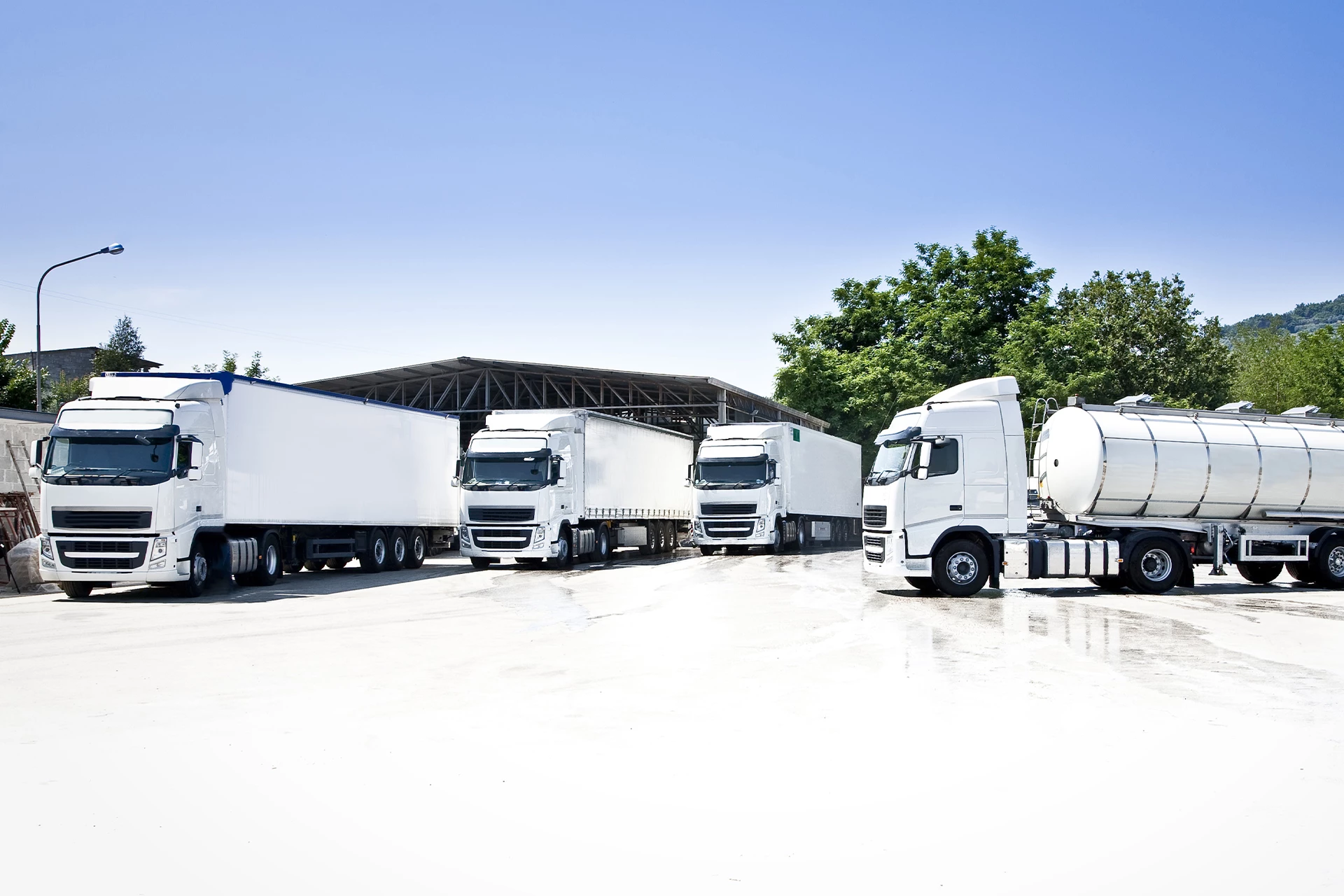 ADVANCED CORPORATE CAR-SHARING SOLUTION
The majority of organisations throughout the world may benefit from corporate car sharing when combined with cutting-edge technology. This area of the entire car-sharing market is growing in popularity and is now available globally. But it also has difficulties of its own. Teltonika Telematics is prepared to contribute to problem-solving in order to help businesses get beyond the expected obstacles.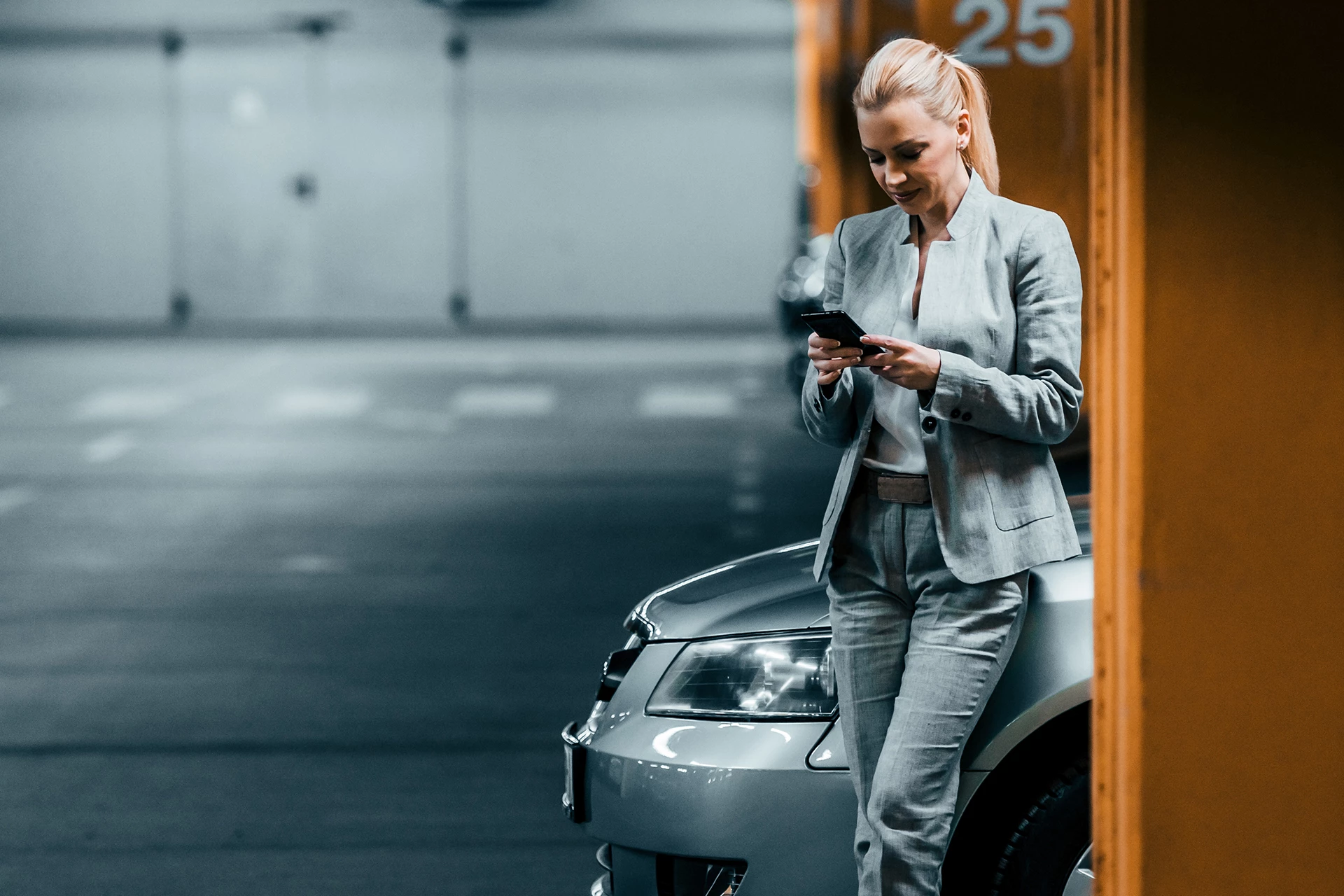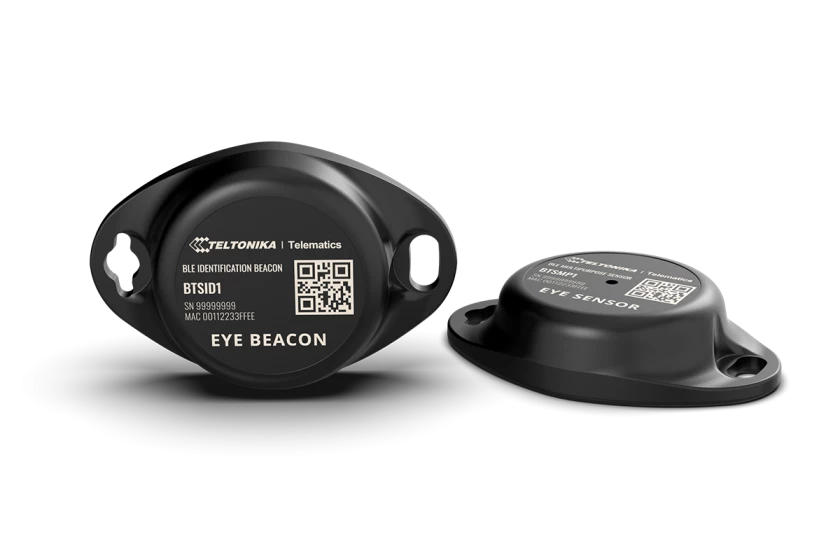 EXTENDED PRODUCT USAGE SCENARIOS
Bluetooth Low Energy (LE) wireless connection of external devices to monitor temperature, humidity, magnet detection, and movement. These devices include Low Energy beacons and sensors.
EXTENSIVE REMOTE MONITORING POSSIBILITIES
Among the many different fleet control measures that are available, remote engine blocking is one.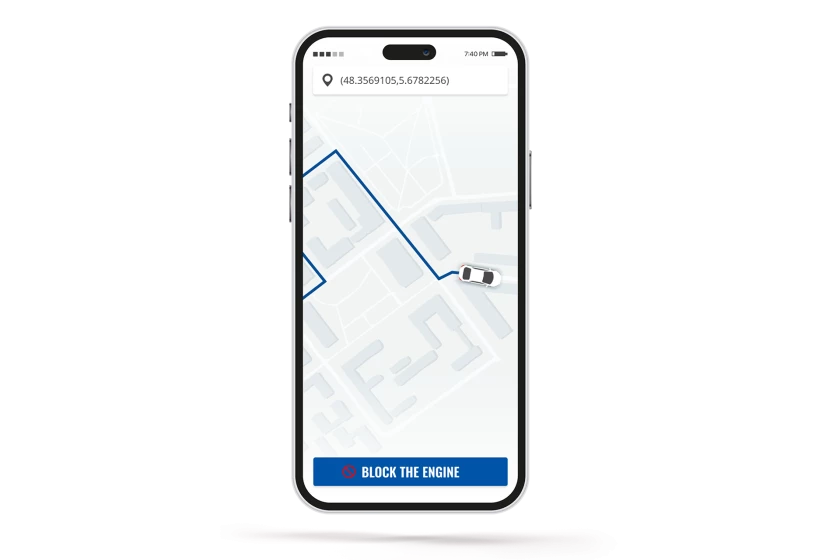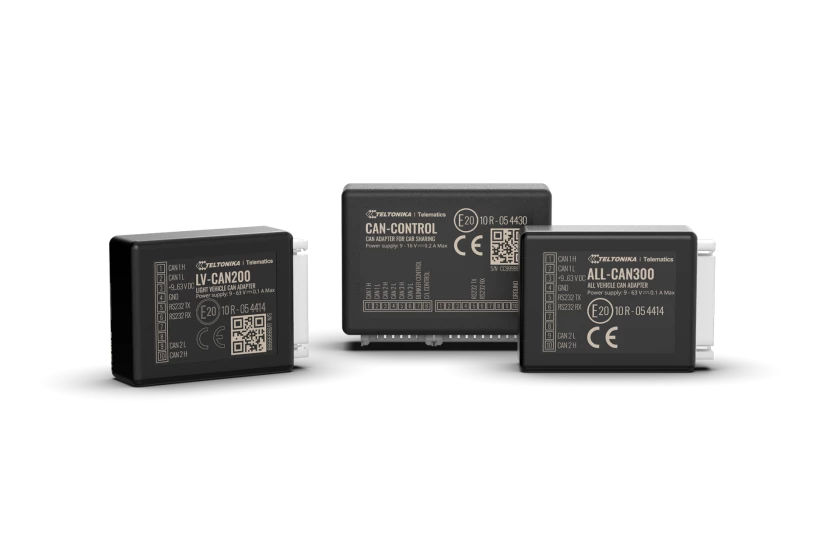 CAN ADAPTER SUPPORT
Data collection from light and electric vehicles, trucks, buses, and special machines, including fuel, odometer, RPM, and engine temperature.
ACCURATE FUEL USAGE CONTROL
Impulse input for the data reading of fuel flow metres and the exact regulation of fuel consumption