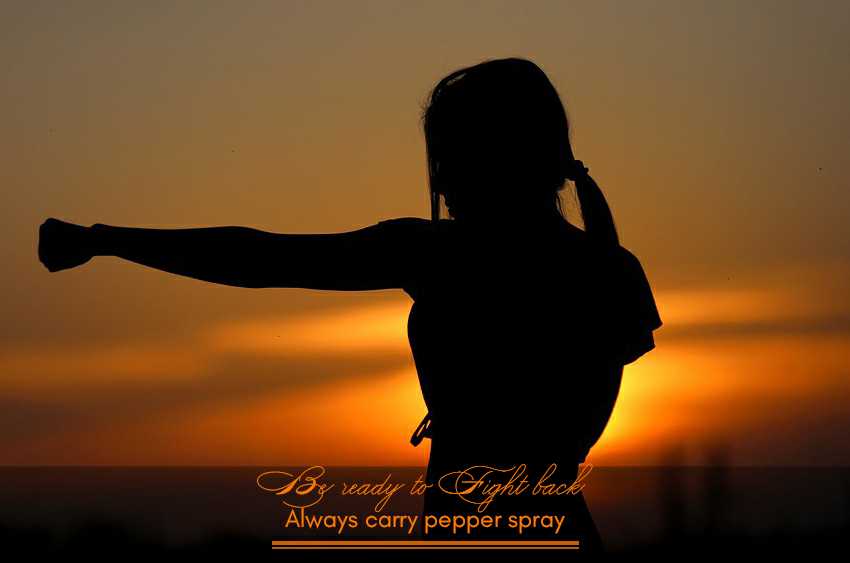 Hey there ladies! Welcome to the century of women empowerment. We have seen women empowerment strategies, programs and training reach their peak in the following years. It's a great sign as women are finally being treated equally or rather at par with the men. Not only have we seen a lot of women working as professionals, but also that they're achieving the top managerial positions of major companies in the world today. According to Wikipedia, women currently hold 4.4% of Fortune 500 CEO roles and the companies having a woman as lead is believed to do wonders because of their exceptional analytical and leadership skills. The PeopleMatters also confirms that 2019 is the year witnessing the highest percentage of women in senior management globally.
Quite often women are being commented upon their appearance, particularly for the attire that they're wearing. This is because most people are of the ideology that it's the women's clothes that leads to people committing the crime on them. However, this is a major flaw in the thinking of society. Women are independent of wearing any type of clothing that they want and shouldn't be judged for it. To be honest, it is nobody's business. It is their right and choice of the type of clothes they want to adorn without the fear of being attacked.
Since it's the year of women excelling, safety concerns shouldn't be of any hindrance to their professional lives. Women today are self-sufficient and should be able to protect themselves. For the same, to make it easier the market has come up with outstanding handy items for women which are light-weight, convenient to carry and do decent damage to anybody trying to attack them. One of these items is PEPPER SPRAY. Yes, you read that right!
So, before you begin to develop further questions about what a pepper spray is and whether we're confusing you with an item to be used in the kitchen, read on to find out more about the benefits of having a pepper spray. Your questions are sure to find its answers by the end of this blog. 
What is pepper spray?
Pepper spray is basically a chemical compound which is used as a counter-safety item on attackers that can lead to irritation in the eye causing tears, pain and temporary blindness. This temporary irritation helps people to escape from the dangerous situation that they're in. It can come handy from working women, college-goes to senior citizens.
Where to keep it?
A pepper spray comes in a user-friendly size which can be kept anywhere according to your convenience which you think you can access quickly at the time of danger. A lot of women prefer keeping it in their purses or bags, basically to reach it as soon as possible whenever required. 
When to use it?
Mostly, during the times of need pepper spray comes very handy and can rescue you from that moment. It is a tool for self-protection used especially when women feel that they're being followed, robbed or an attempt to be physically harmed, a pepper spray can be your hero. 
Why to use it?
Having an item like the pepper spray in your bag keep most of the women more confident and carefree. Women are more optimistic and bolder about working late, going out alone and doing any urgent work at odd hours. 
Where can you get pepper spray from?
A pepper spray can be ordered online from the XBoom website which regularly offers many discounts and sales for you to avail it at the best bet. It can be delivered right at your doorstep without any hustle of searching for it in the market.
Having said that, XBoom is a proud seller of the best quality Advanced Pepper Spray which is ideal for any individual looking for a self-defence gadget and their personal safety, so it has become a necessity for use of pepper spray for women. Here are the extraordinary features of the Pepper Spray that XBoom has to offer: 
The Pepper Spray by XBoom is legal to use and approved by the Government for its composition

Ranges up-to 10ft, allowing one to maintain a healthy distance from the attacker

Aerosol Based on Pepper Sprays; they provide more spread and strength

Equipped with a 360-degree valve which can be rotated and shot right at the attacker

Comes with a fixed cap design

One spray contains enough formula for 20-30 shots
Pepper spray is the most important self-defence device that one should possess. It's the need of the hour. So ladies, check out XBoom and order your pepper spray right away. You'll never know when it might save you from a disaster.
Be safe with Xbooms Advanced Pepper Spray!