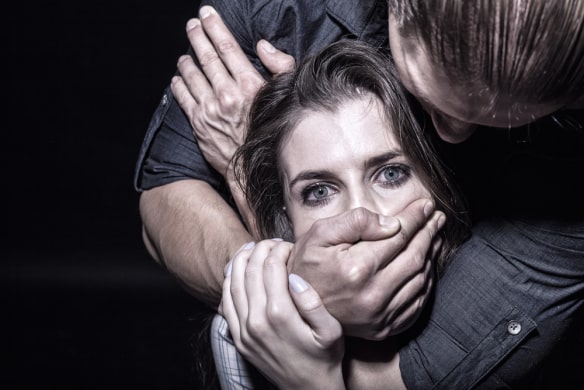 Sexual Assault : 5 Tips to Avoid Being a Victim
Sexual assault is far too prevalent. Women are attacked every minute of every day. It is important to remember that sexual assaults are not limited to certain types of women, and women do not "invite" assault through their looks or behavior.
Always tell someone where you are going, who you will be with, and when you will be expected to return. This is especially important for women who live alone. There's nothing wrong with going on a blind date or to a party with new friends—just make sure that someone you trust is checking in on you to make sure you arrived safely home. Many women enjoy jogging in the part. While this is a fabulous way to get fit, be sure that someone knows where you are at all times.
Be extremely vigilant at all times. Most attacks occur when women are not paying careful attention to their surroundings and are distracted. When shopping, park in a well-lit area.
If at a party or nightclub, never leave your drink unattended. Date rape drugs can easily be added to your drink without your knowledge, and by the time you realize that you have been drugged, you will be extremely vulnerable.
Carry a non-lethal self-defense weapon, such as pepper spray or a stun gun. Either of these personal protection items can be purchased easily, and many are disguised to look like other common items (e.g., cell phones, lipstick cases, pens, rings, etc.). Keep your weapon handy anytime you are alone or in a potentially dangerous situation.
Carry a cell phone with you in case of an emergency. Everyone has a cellphone nowadays. Keep it handy as you can easily use to call someone instead of looking for it in your purse.
Avoid becoming a victim of sexual assault by being prepared and by being aware of your surroundings at all time.
Never be afraid to ask for a security escort to your car.
It is far better to refuse the offer of a drink from a handsome stranger than to become a victim of sexual assault.